What I've been busy with + Warehouse Sale Sneaks!
Firstly, I'm so so sorry to those who have been asking me to update my selling post! I'm so busy these 2 weeks (I KNOW! I've been saying the same things but I just get busier each week.) that I forgot all about it. ):
Anyway, I did my first OT and knocked off at 10pm yesterday. Japalang Warehouse Sale is happening this weekend (Friday-Sunday) and there's so many things to set up! As promised, here's exclusive sneaks of what's coming up!!
Pre-setting up.
The boys helping with the setup. Thank God for them!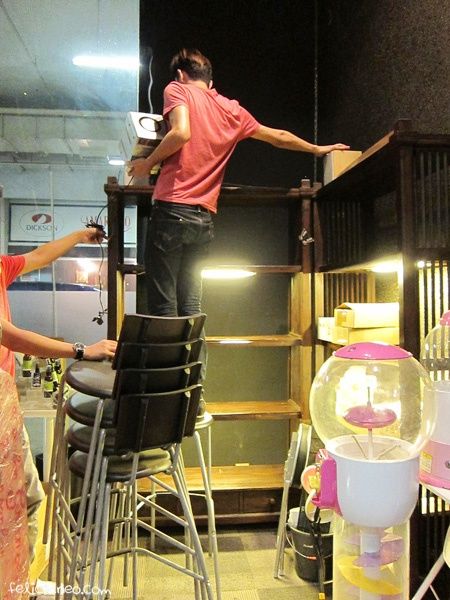 Boon is 1.8m tall. On a chair, he's like… Probably 1.5 times my height.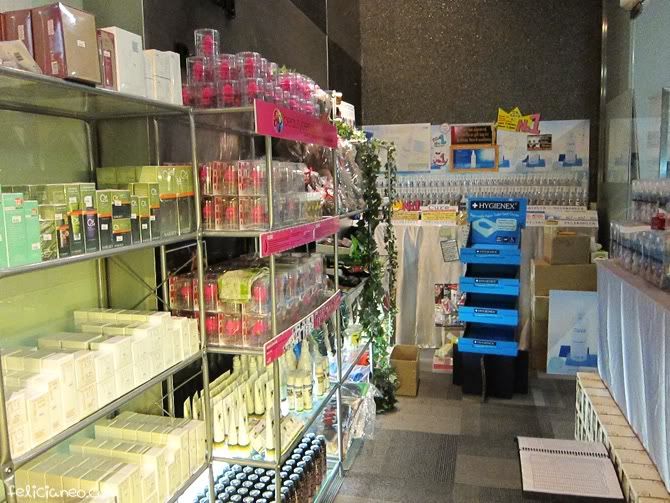 Here's how the place looks like after most of the setting up. Might not look like it in the picture but it honestly looks like shopping in a departmental store instead of a warehouse sale.
Okay, I've so many product pics that I don't know where to start!!
For the sales this weekend, almost all our regular items (brands under the company) have 30% discount. That's like a super good deal considering GSS sales in retail store for the brands is usually only 20%. We worked out an additional 10% exclusively to reward those who make it especially down for the sales!
Some brands under us are: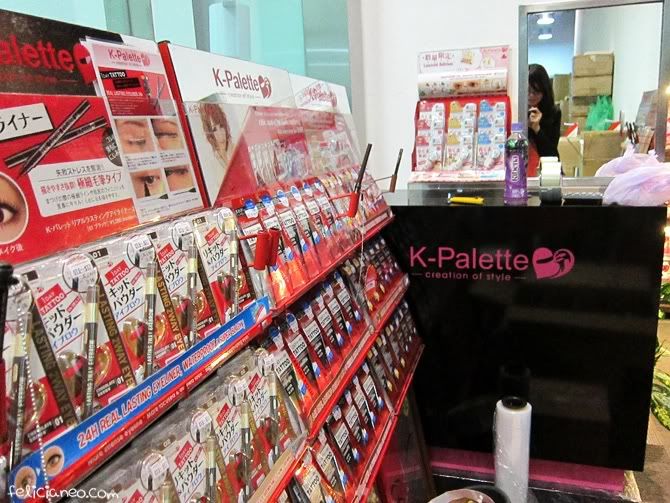 K-Palette. (Discount not applicable for new products just launched)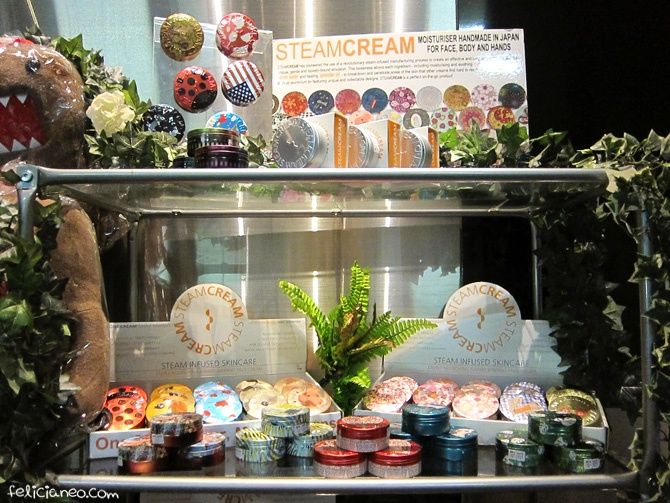 Steamcream.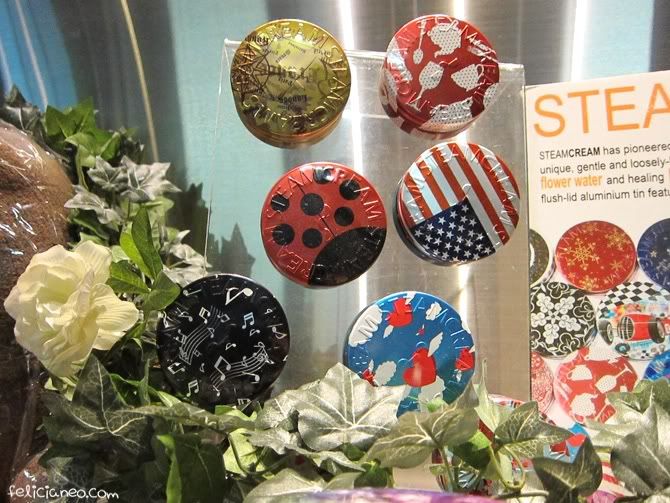 Beauty Blender.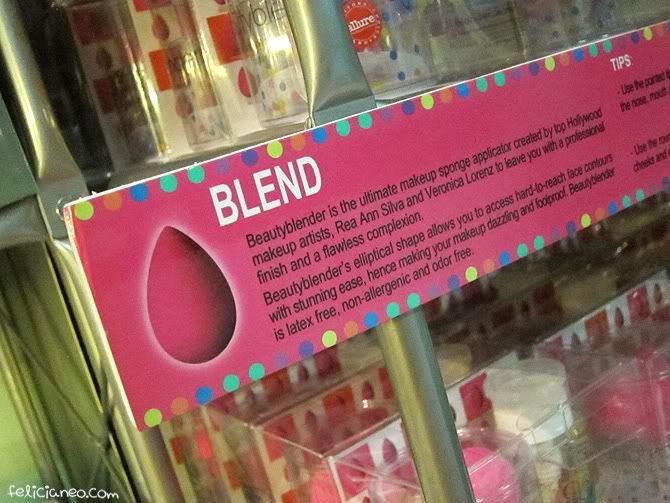 I really recommend to get the Beauty Blender if you're looking for something that will give you makeup a really smooth and natural application!! Have done a review previously on it and it really gives flawless application. I've a makeup artist friend who bought one after reading my review and she really loves it! At 30%, it's a really good deal too.

Cure Natural Aqua Gel. Said to be Japan's top selling exfoliator and has always topped @Cosme's chart (some beauty hall of fame in Japan) without spending a single cent on advertising! Cure NEVER went on discount before in stores but specially for this Sale, we're offering a bundle promotion of 2 for $69. (Original price 1 for $42) You do the math.
I've been using Cure for quite awhile now and I really like it!! It's a very gentle yet powerful exfoliator that makes it even suitable for sensitive skin. Review up soon!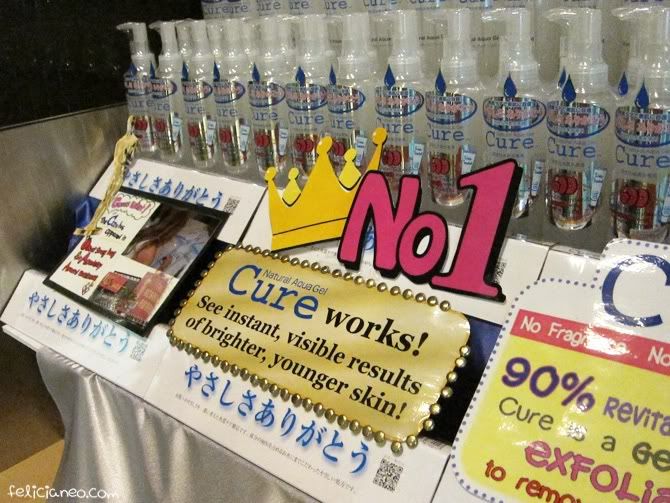 I actually own all the brands mentioned above and honestly they're products I would recommend to my friends.
Okay, now for some really good deals I thought to share! (The 30% off regular items is just an added bonus actually)

Officially licensed Domo-Kun merchandises! Includes T-shirts, cushions, mugs, tote bag…. All at least 50% discount off the original price!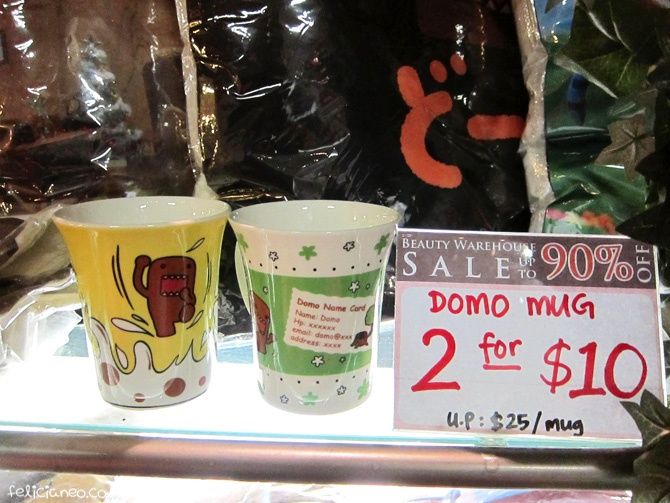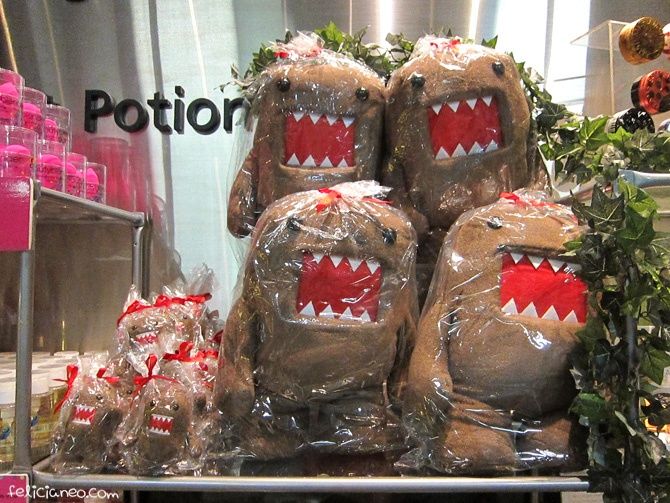 Domo-Kun plushies! The small ones are so cute! (Limited stocks!)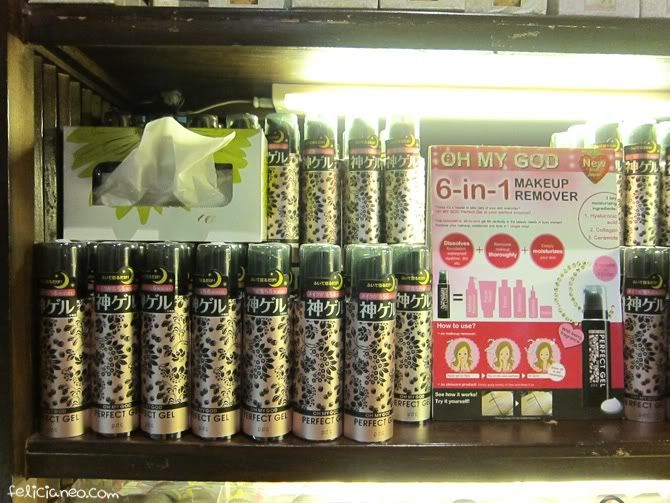 Oh My God Perfect Gel makeup remover from Japan. 2 for $20.

Many random Japanese brand products! Either going at 2 for $10 or 2 for $18!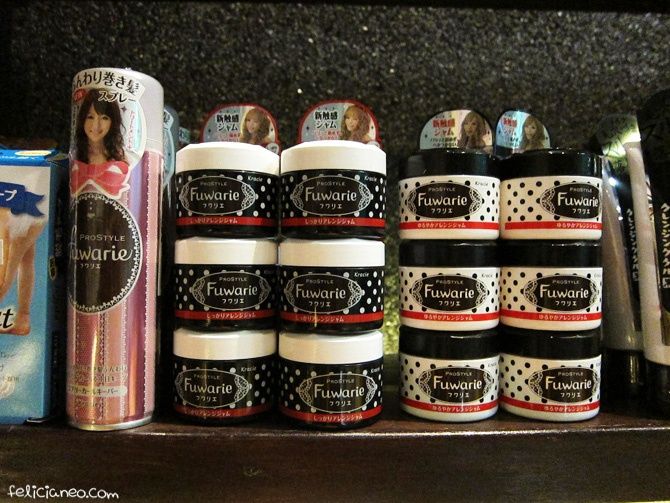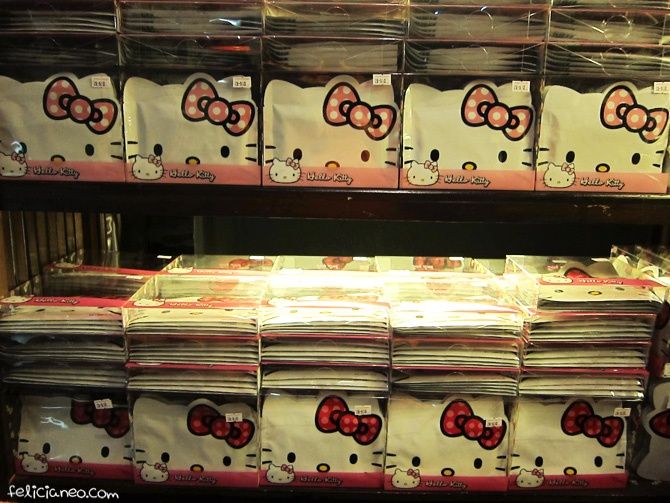 Masks!!

2 boxes for $10. 1 box has 5 sheets. There's another pile of masks that I forgot to take a picture of. Going at 2 pieces for $3. From Japan as well.
Misc stuff. The price is confirm attractive enough.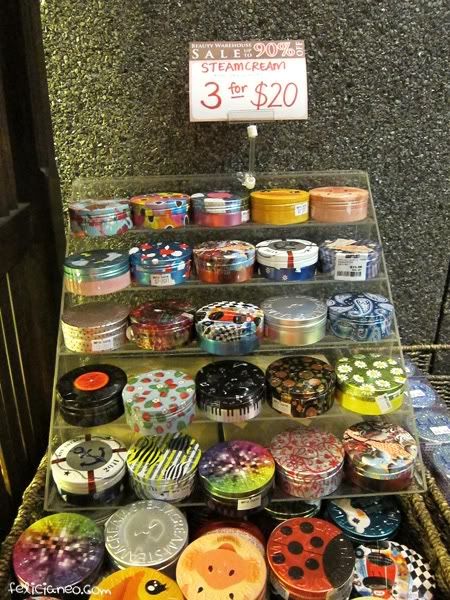 Apart from the regular Steamcream 30% discount, there's another even better deal!! For damaged tins that can't be sold in stores, they're going at 3 for $20!
My first impression when I heard 'damaged tins' was erm…. So I actually went to survey the tins and I thought they looked pretty okay! Some are really just slightly dented and still acceptable. (Like the pic above) The moisturizer inside is fine so not to worry!
3 for $20 only loh! (Original price 1 for $25.90) I'm definitely going to grab a few tins cos I've always liked the designs!
Luv Carat Powder. Actually a brand from Japan in case you're wondering. Going at 2 for $20 for the powder and 2 for $10 for the eyeshadows (below)!!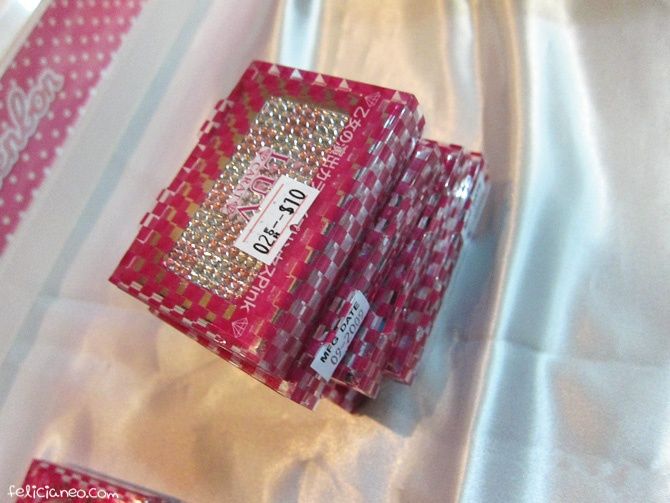 Misc K-Palette items. K-Palette also has eyeshadows and blushers in case you didn't know! But not sold in Singapore's retail stores. (Only in Japan!) In very limited quantities.
K-Palette items and some other misc items in the baskets going at 3 for $15.
(This morning we just dug out more stocks so the baskets are really filled now!)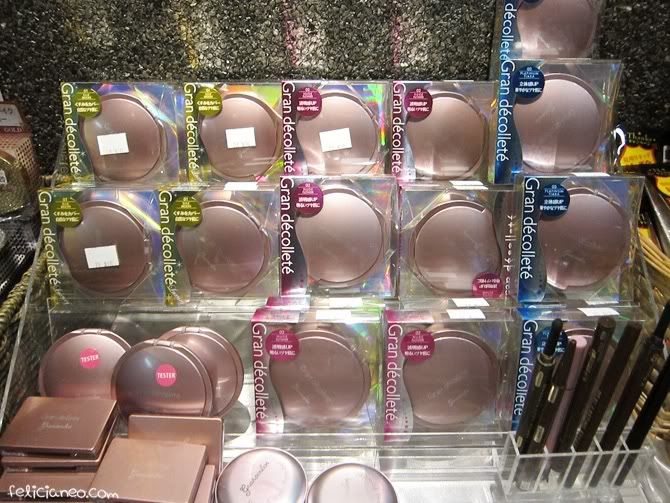 Gransenbon. Another brand from Japan worth checking out. They've actually ceased production in Japan already so this is probably all that's left. This Grand Decollete Luxury finishing powder is actually recommended on "Nu Ren Wo Zui Da"! Meant to use as a highlighter I think. I'm going to get this too!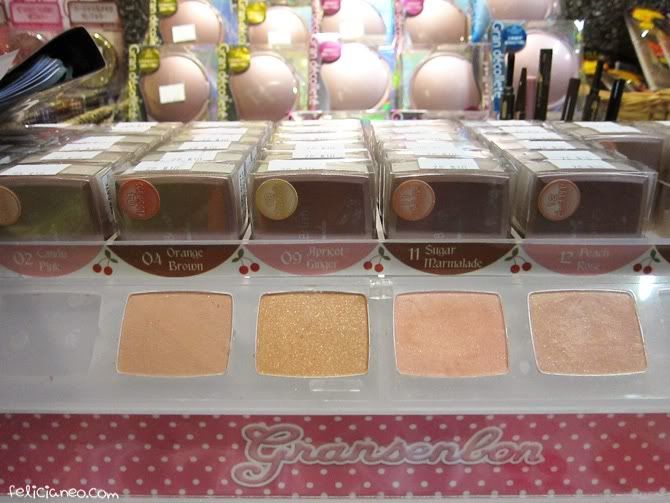 Their Granblush. Heard that it's pretty good! I'm so going to snap this too! Only limited shades available though.
All Gransenbon items going at 3 for $20!
Okay that's all about the products that I wanted to share. I think it sounds exciting enough. If you're a fan of Japan products or the above brands I've mentioned, I think you should definitely come! Remember that some stocks are really limited so once sold out and that's it! There's some other misc brands (mostly from Japan) that you might want to check out when you go down!
*Do note that products bought at this sale is strictly non-exchangeable and non-refundable.

Anyway, if you've noticed, there'll be lucky dips for every purchase of $30. And these capsules contains the prizes!! I'm sure you must be wondering how's the mechanism for the lucky dip…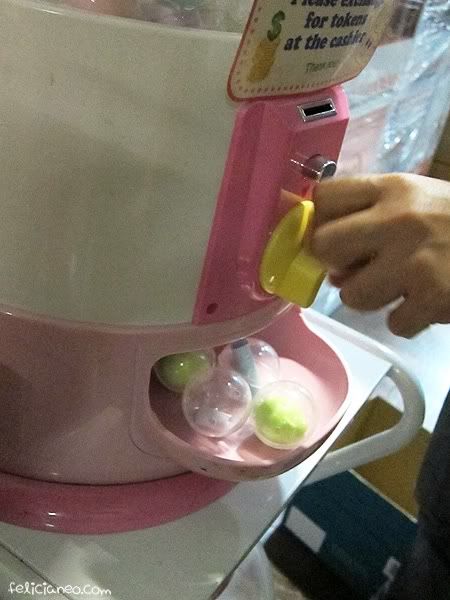 AND HERE'S HOW!!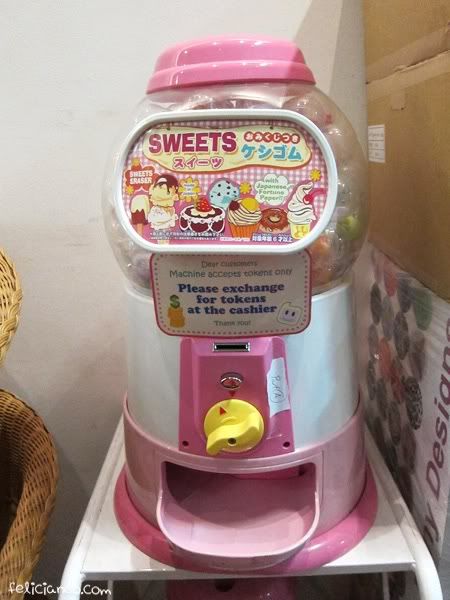 Super cute way right! I love to turn these Gachapon machines for the thrill of it hahaha.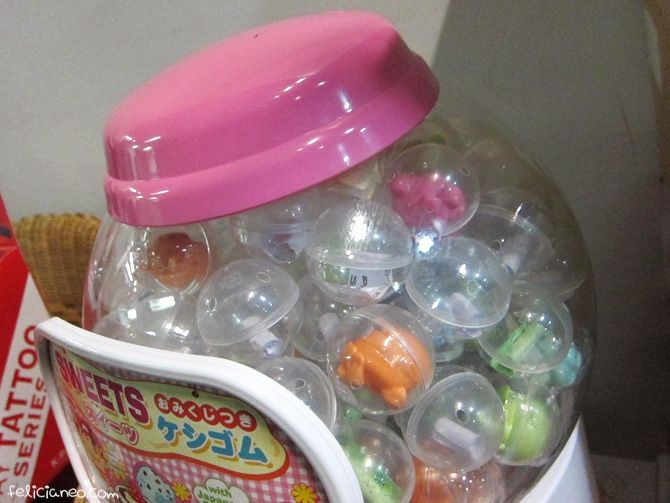 Every capsule contains something, including Hello Kitty hair ties (super cute!), some misc items, discount coupons, and the grand prize is our new K-Palette Micro eyeliner with SUPER fine tip that's not yet released in stores yet! (Only in July) Other smaller prizes that are good include the K-Palette Eye Pencil, Domo-Kun mugs and Hello Kitty masks as well.
Good luck to winning this!!!
Btw, noticed anything weird?
My boss tried to be funny and said that this way the poster confirm won't drop! LOLOL.
Lastly, here's details to the event again:
(Click on picture for larger image)
Date: 29th June – 1st July (Fri-Sun)
Time: 12-7pm
Location: 1 Kaki Bukit Road 1, Enterprise One #02-48, Singapore 415934
The place is just a short bus ride from Eunos MRT! Buses in the area include: 5, 15, 25, 45, 51, 55, 58, 87, 93, 94, 854.
Or you can like Google or use gothere.sg to find out how to get there!
Will be there throughout the 3 days (leaving at 6pm on Friday) so say hi if you see me around! (: You can also follow me on my TWITTER cos I might just post a few sneaks here and there of anything interesting during the sales/prior to that! See you see you! <3
Related Posts: