USS: Where dreams come true. (Part 1)

My mum's company has this company event whereby we can get tickets to Universal Studios Singapore at $20! But it's opened during the night on a stipulated date from 7pm-12am and only 7 rides were available. (2 Battlestar, Jurassic Park, Madagascar rides, Transformers, Shrek 4D)
Comes with $10 food voucher too!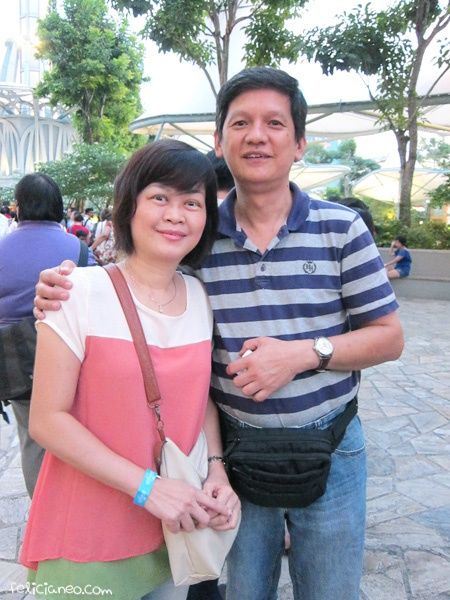 Asking my dad to move forward and still smiling for the camera lol.
We dined at this Diner place with really pretty interior design!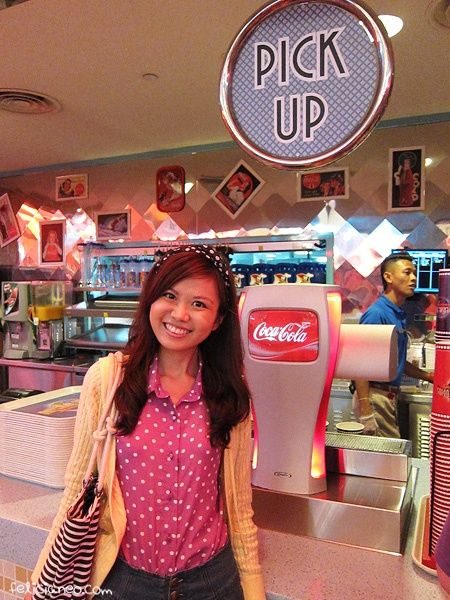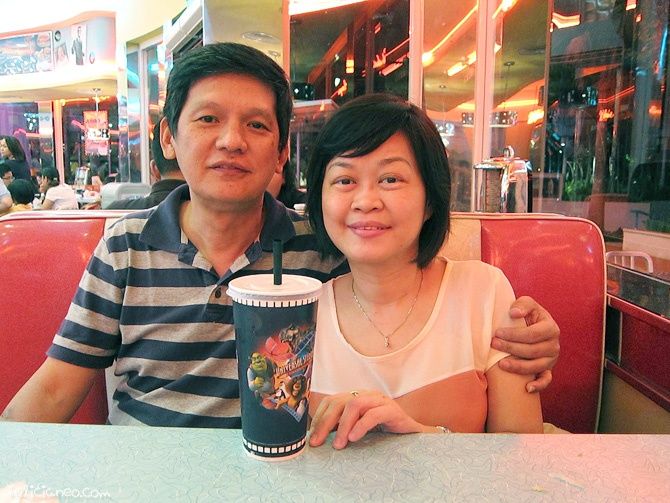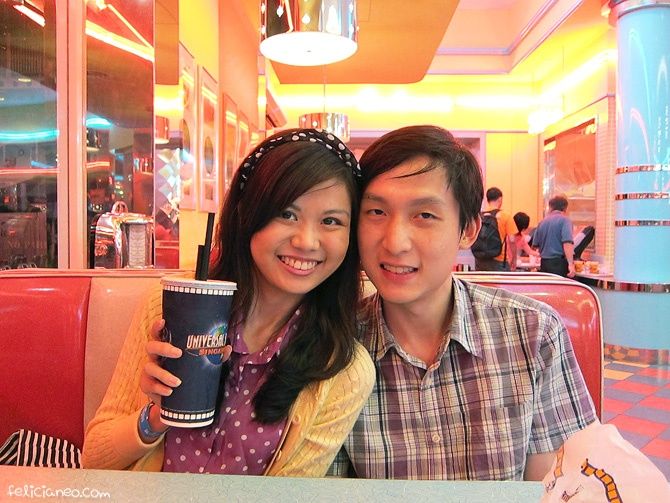 The Hollywood area is one of my favourite area in USS, followed by Far Far Away! Or maybe I like Far Far Away more than Hollywood, or maybe equally….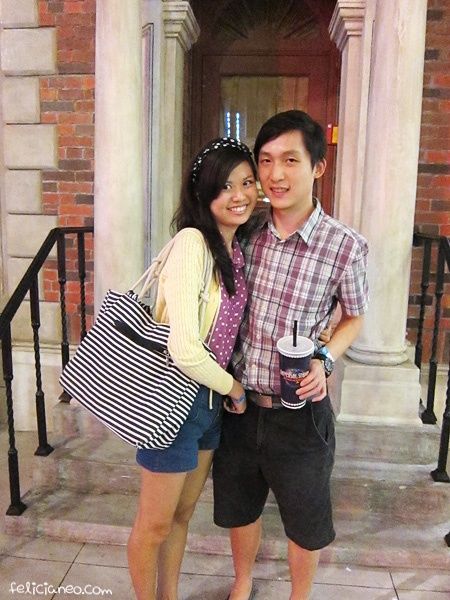 Transformer ride!
Had to queue for 1hr to sit the ride, crazy! We went to other places first before coming back for this.
You pay me money I also won't sit.

I sat this the other time I came and my legs were trembling when we got off the ride.. I've a really weak heart that's why I never like going to amusement parks.

Far Far Away!! Everyone should feel like a princess here.
I love the music they played here, felt like you're really in fairytale land!
Spotted this really cute boy in a really cute get-up!!!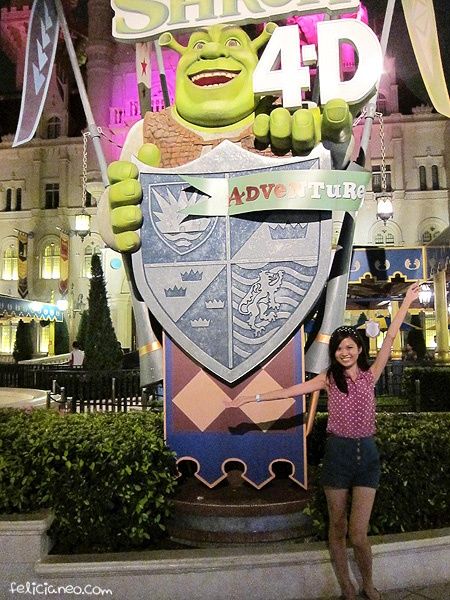 Outfit:
Polka Dotted Top from MGG
Button Up Denim Shorts in Mid Wash from oh! poupée
That's it for now! Part 2 coming up really soon! (:
Related Posts: