Updates.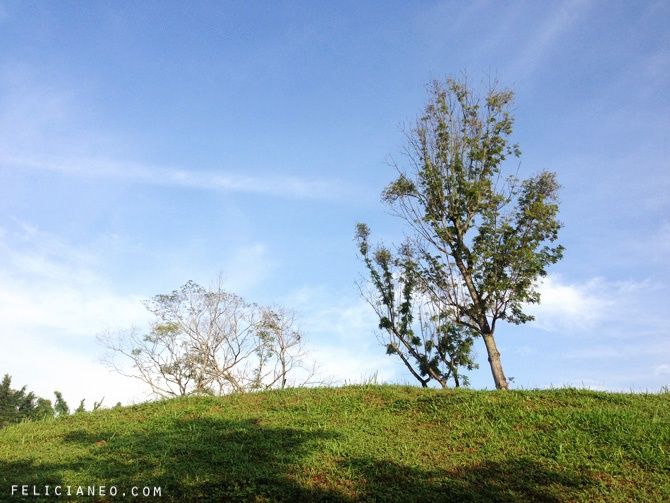 Friday marked the end of my 4th week since I embarked on a new phase of my life. I've actually been walking through this quiet path to get to my office everyday but I've never noticed how pretty and serene the surrounding is. (Maybe because I was too busy watching out for centipedes and millipedes on the ground. The ground's filled with so many of them crawling around)
I'm actually beginning to enjoy working life. Even though it might be stressful due to the steep learning curve, I actually enjoy increasing my knowledge and mastering really useful applications like Excel and SAP. (Can you believe that I've picked up more Excel skills in just 2 weeks than I ever had in my whole entire 16 years of education??) And above all, I enjoy the satisfaction I get from overcoming challenges like solving an error in my report after going "WHY WHY WHY!!!!"
It seems like not long ago (on 1st July) when everyone was saying that half a year is gone. And now half of July is almost gone as well. Very soon it would be end of the year already. It seems like time really flies after the age of 21, I've no idea why. That's why we should always remind ourselves to always stay happy and make the most out of our time.
Related Posts: