Twentyone Candles.
In a blink of an eye, my cousin (1 year younger than me) is now 21!! It seemed like just yesterday when we were still kids and playing. Those were the memorable days.
Our tradition to buy balloons on each others' 21st.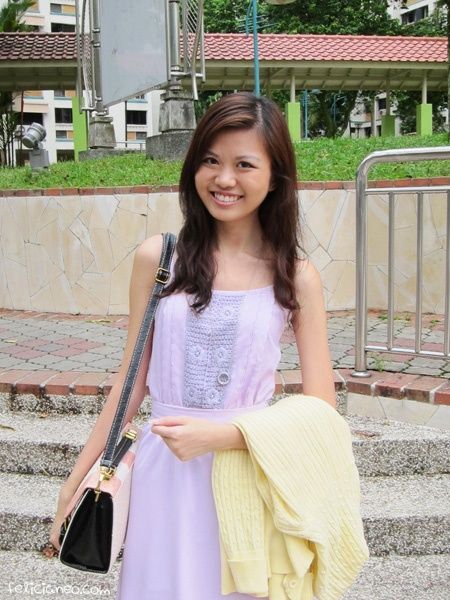 Her theme was pastels. It's like the perfect theme for me cos my wardrobe is practically filled with colours! Here I am wearing the Sunbeams Dress in Lilac from TTR!
Pastel cupcakes she ordered from Twelve Cupcakes!
If you're looking for photography services for casual photoshoot/events/etc., look for Papaya Shampoo! Includes packing services as well lolol.
Blogger jiu shi blogger. Anywhere and everywhere also can take photos.
Balloon flower corsage Ger's aunt made for all the girls!!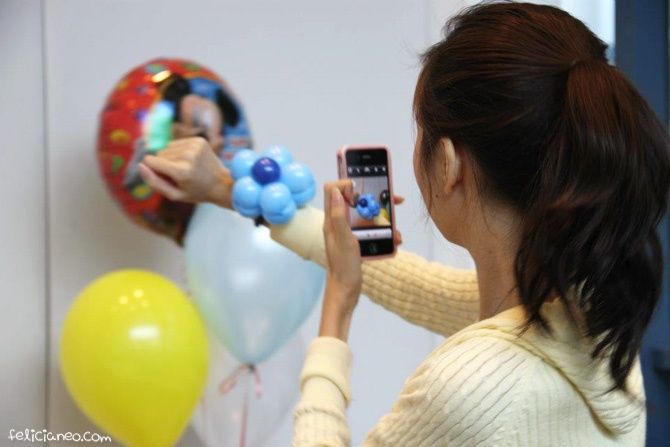 LOL. Forever damn busy.
Food!!

Our little gift for the birthday girl. Actually is Pris do one, we just wrote messages. I was saying that we'll be damn stressed when it's Pris's 21st cos she always does this kind of handmade stuff for us. /Very touched.
Compilation of our childhood photos all the way to now!
So huge that you need 2 people to hold.
With the rest of the family.
Birthday cake!! In pastel colours.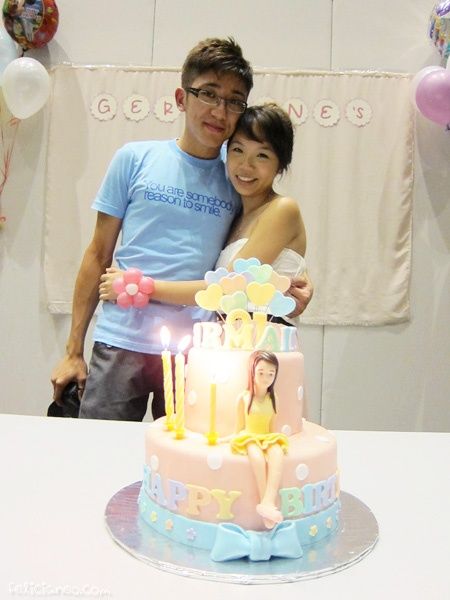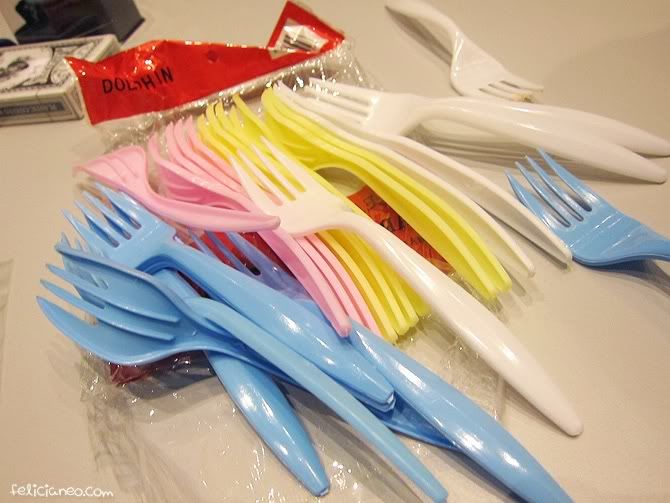 Rainbow interior! So pretty! The fondant around the cake's a tad too sweet though.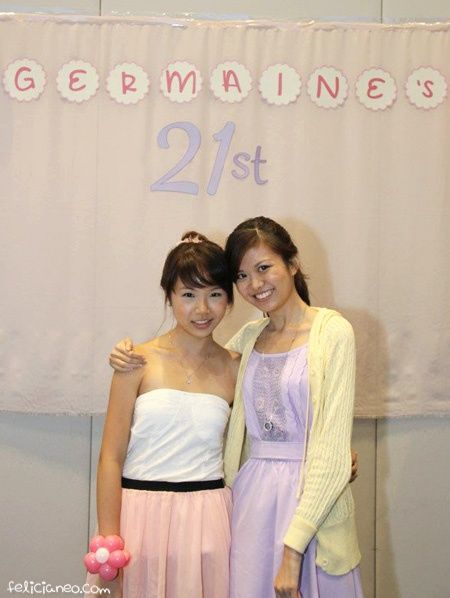 With the birthday girl.
Germaine is probably the longest cousin I've known. We used to stay really near each other when we were young and because she is the only child, (and at that time my brother wasn't born yet) we used to be childhood playmates and she's probably the longest person I know besides my parents and other relatives.
Able to guess which one is me? (I'm 2 years old, Ger 1 year old) That also means that I've known her for at least 20 years of my life. :O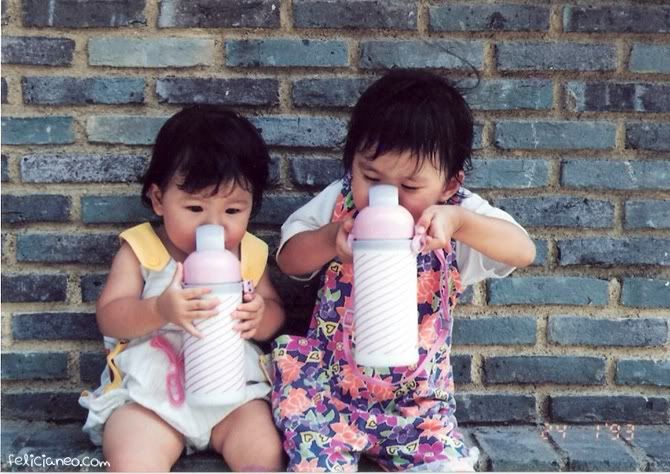 One year later.
This is such a funny pic. We look super thirsty. And I'm dressed in a really hideous outfit. And I realised we have the same bottles.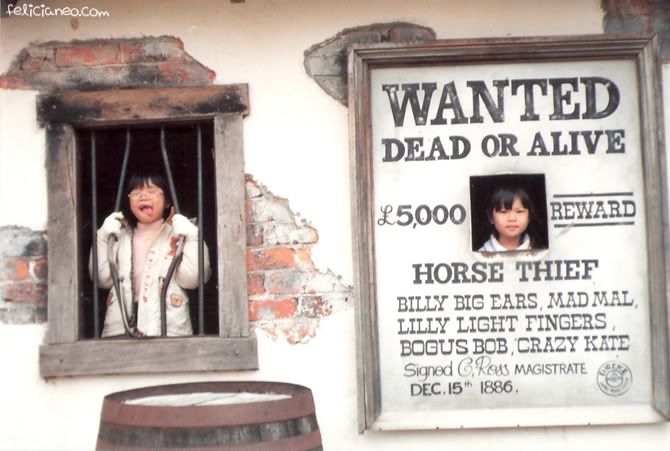 LOL. During our Australia trip when I was 7.
Think this was during Ger's birthday. Pris in the background lol.
We used to buy the same clothes and cry together over our rabbits when they were given away. And we talk to each other about our relationship problems, and just things that I can't really share with other people.

The rest of my cousins are equally dear to me as well. I look forward to every get-together session with them and we laugh about the most ridiculous things and play the most ridiculous games.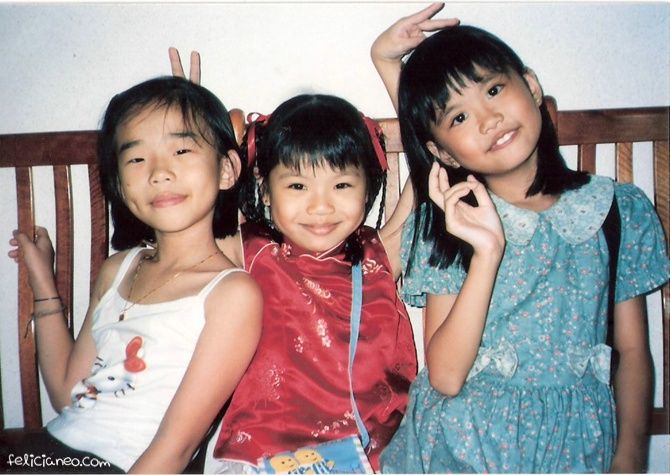 All of us are now all grown up!!
Sometimes it doesn't occur to me that so many years have past. It seems like with them, we are still kids living a carefree life.  These are the people who kept my childhood happy and people who help me find back myself when we get too caught up with life.
A cousin is a little bit of childhood that can never be lost. ♥
—
Anyway, here's something interesting I thought to share with all of you!
M.A.C's Beauty Workshop is back!!
"M.A.C, the global leader in beauty trends shows you how to look your best. Get matched up with your perfect foundation and makeup colours. Learn to flatter your skin type and tone. Brush up on your techniques."
Venue: M.A.C Training Room, 2 HR, 2 Havelock Road, #02-01
Date: 4th August 2012, Saturday
Time: 1pm – 3pm
Cost for the workshop is S$149, and every participant receives a fully redeemable M.A.C voucher worth S$120! If you're new to makeup, this might be a workshop you would like to check out. Besides getting tips from professionals, you get to purchase your first makeup products as well! (Been using M.A.C's blush and Mineralized Skinfinish for quite awhile and I love them!) For people who know basic makeup and loves M.A.C, this is also something for you cos there's never a limit to the knowledge of makeup! If I'm not wrong this is a 15-person makeup course. The first 2 sessions are fully booked already so this is the only available session for now!
Slots are limited so hurry register here: http://twofold.com.sg/mac.html
Related Posts: