Trey's Double Three Birthday Bash!
A month ago I was invited by Trey to his birthday bash! For some of you who don't know, he's a fashion stylist and you might have seen him on TV in one of the channel U shows regarding fashion style! (And have styled many celebrities as well!) Got to know him through one of the blogger events and he has been in touch with us since then.
My outfit of the day:
Colours of the Wind Dress in Blue/Green from Cocoquettes
Since Trey's bash theme was 'Colourfully Black', I thought this dress was really suitable for it! So many colours in 1 dress! (My hair is black so I guess that suits the 'black' part of theme haha!)
I met up with Xinyi before that to have dinner + shop for the pressie! She lives just opposite my block and we've been saying to meet up for the LONGEST time but didn't have time to. ):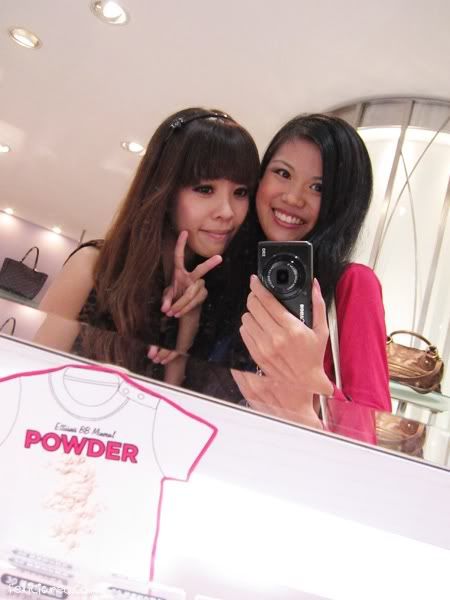 Pretty Xinyi!
Our gift for him! We were looking for something nice smelling + nice packaging. Don't you think that the wood design is so nice!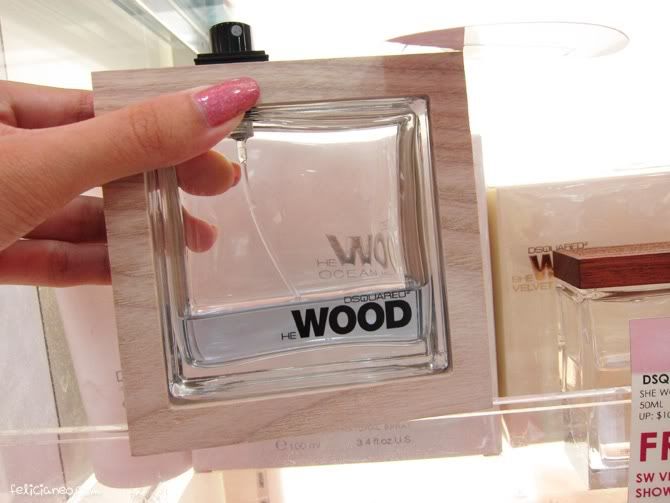 Writing our birthday wishes for the boy.
HAHAHA. So colourful, like how we thought Trey would like it.
The best thing about going out with a blogger is you can camwhore anytime, anywhere without feeling self conscious of yourself.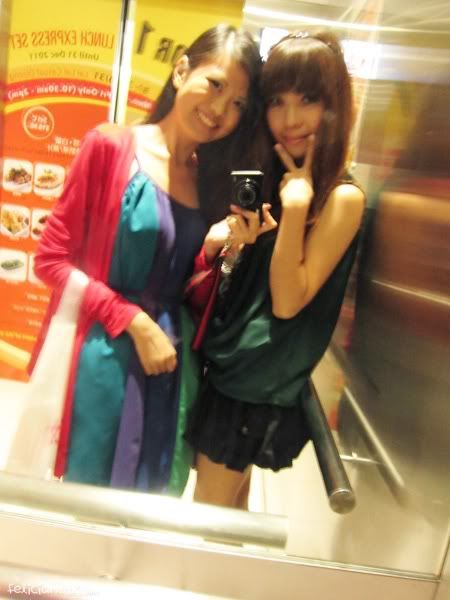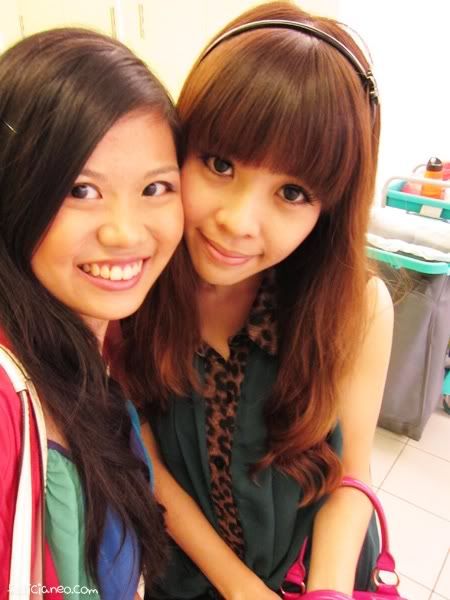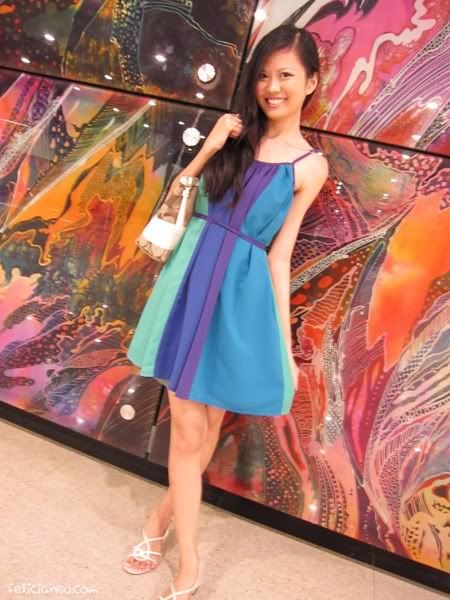 Love love love my dress from Cocoquettes! It's a self-manufactured piece and the workmanship of this dress is superb! I knew this was the dress for me the moment I saw it. It's so me isn't it. So colourful and girly! This dress is definitely something that will stand out with its multi-colours panel. How often do you see something like this! Double lined and material's of good quality chiffon rayon that is smooth and comfortable. Anyway, I caught some girls turning to look at my dress cos it's so colourful and eye catching!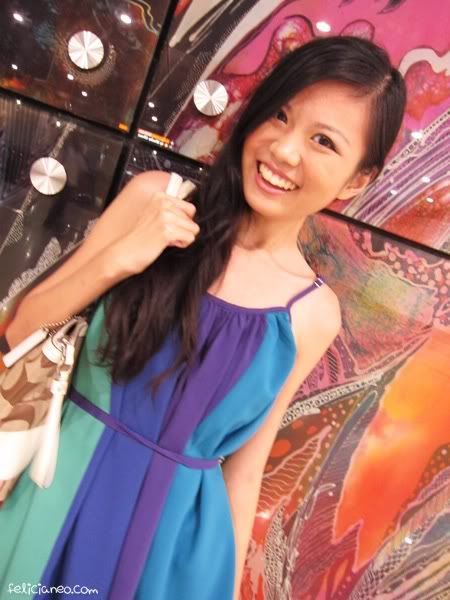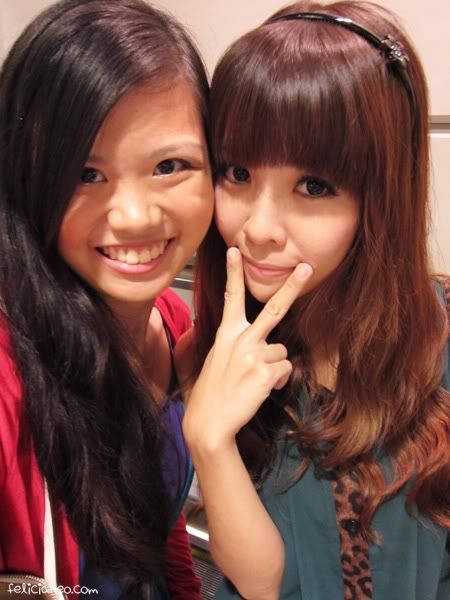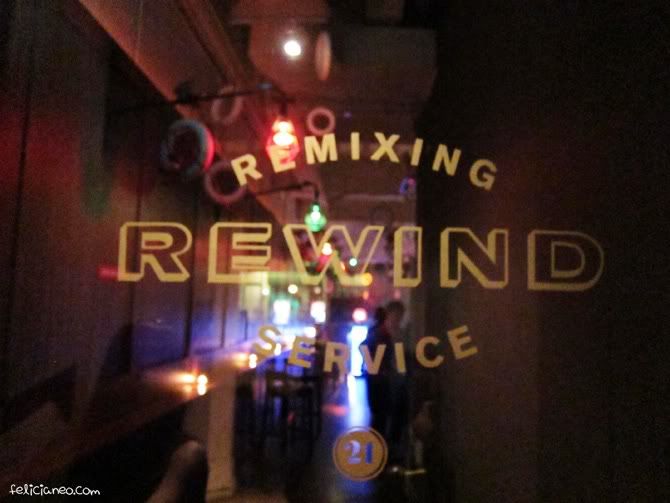 The party was held at Rewind. I'm a good girl and this is the 2nd time I've been to a club. (First time was during my J1 bash back in JC) I don't really fancy clubs cos of the loud music and you've to shout over the music to talk to friends haha.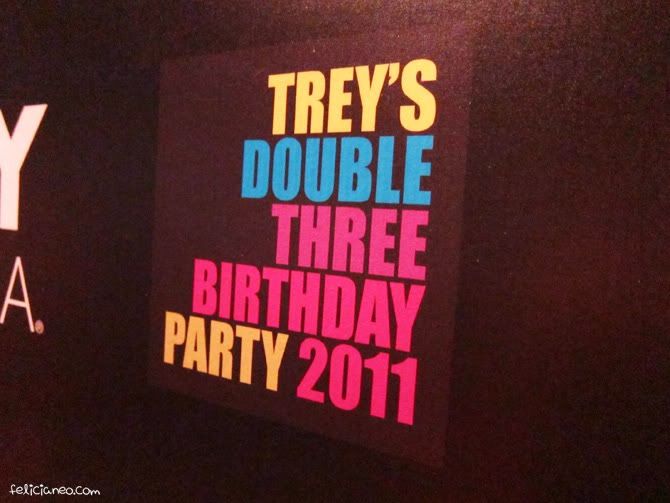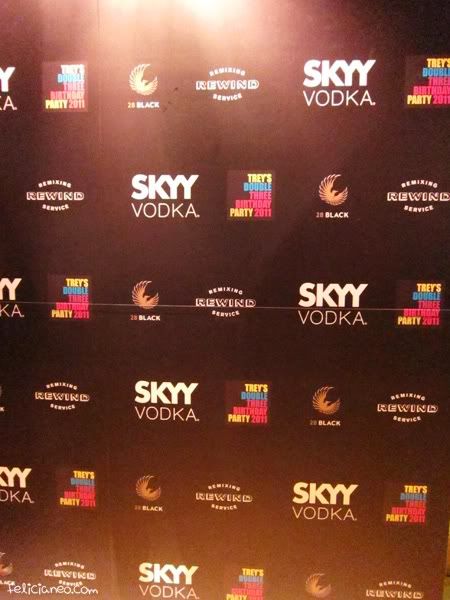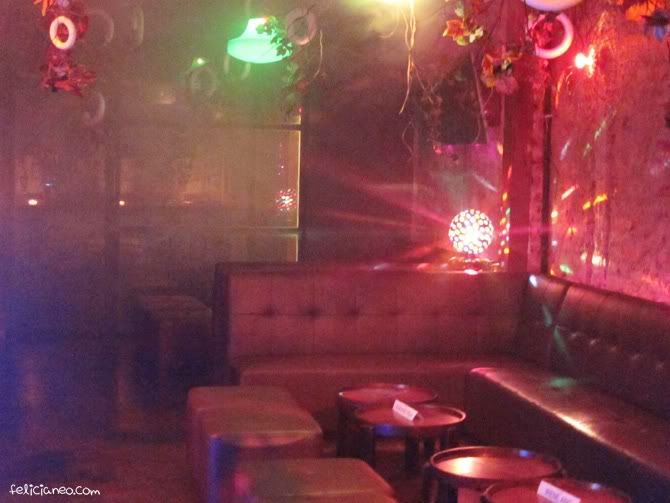 Xinyi and I were the first to reach! :O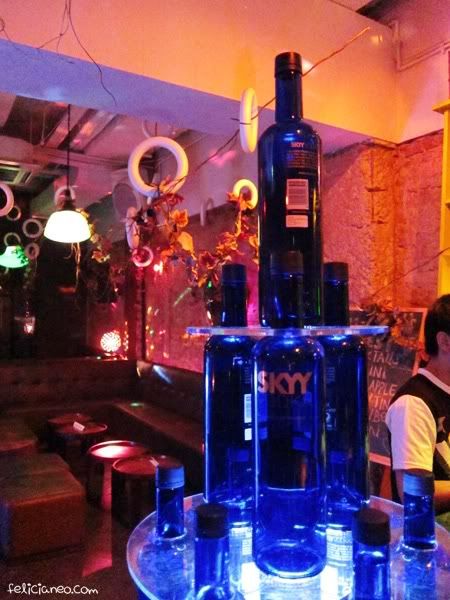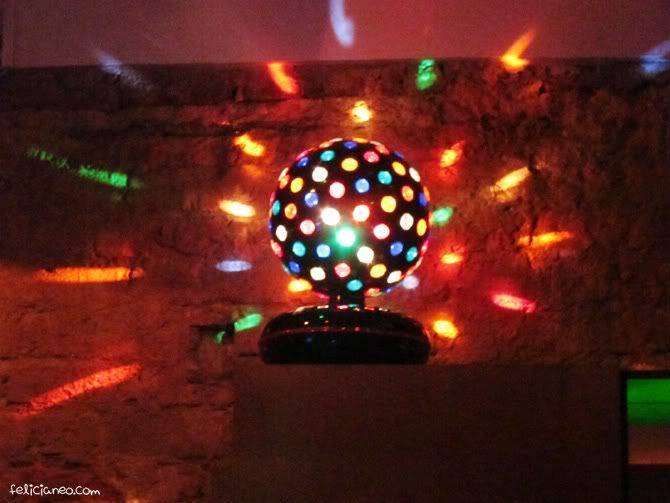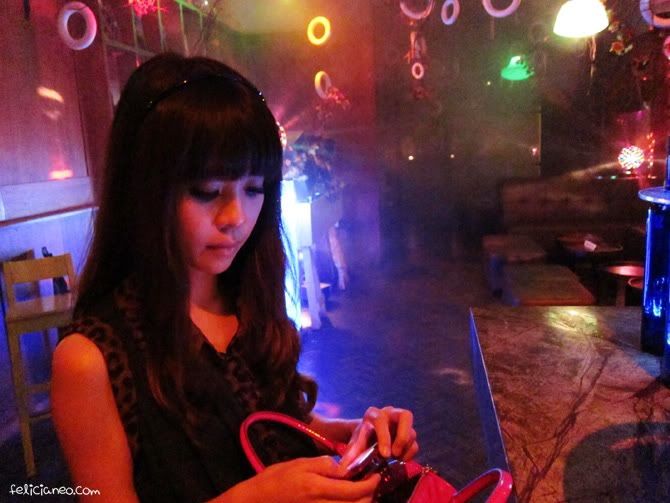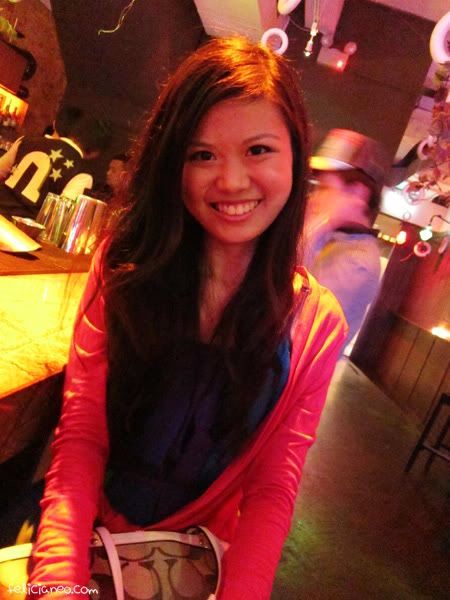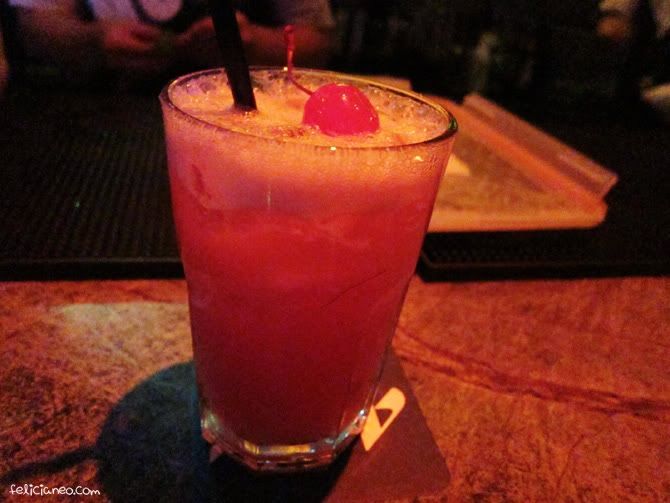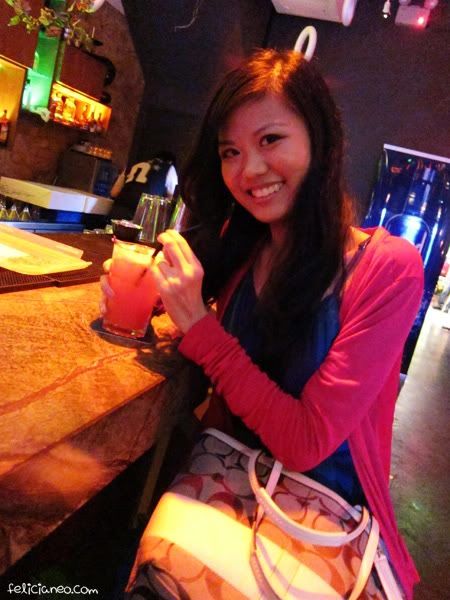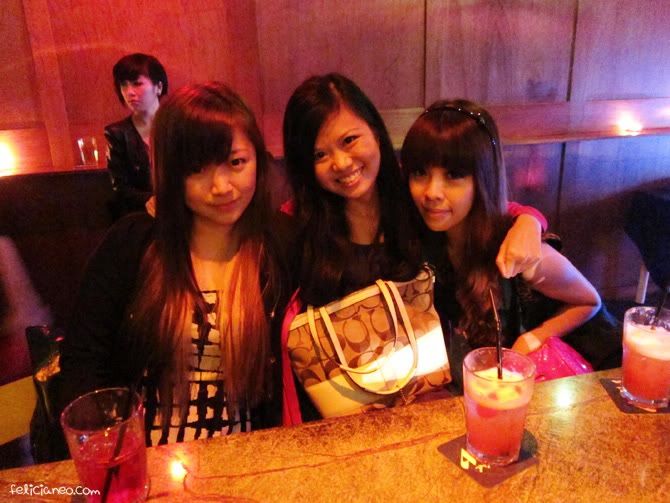 Irene joined us after that! (: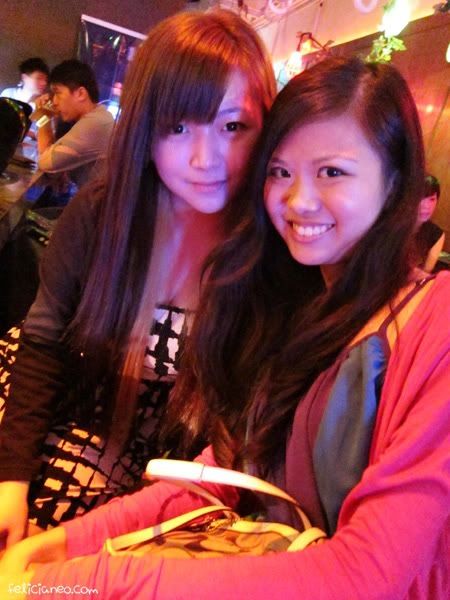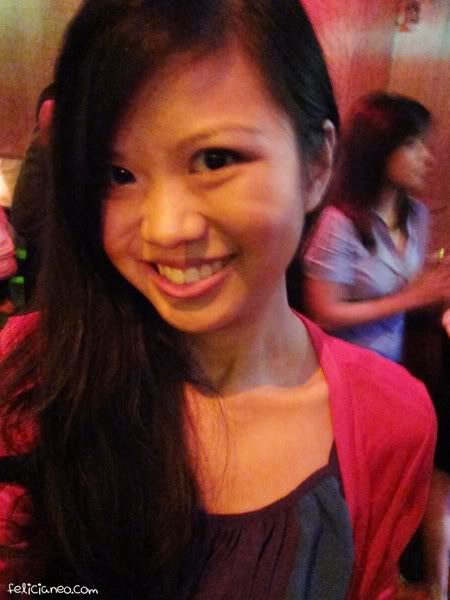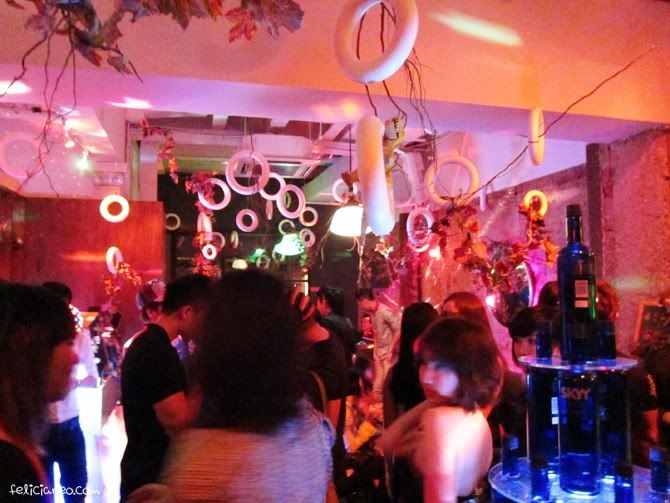 Crowd that came!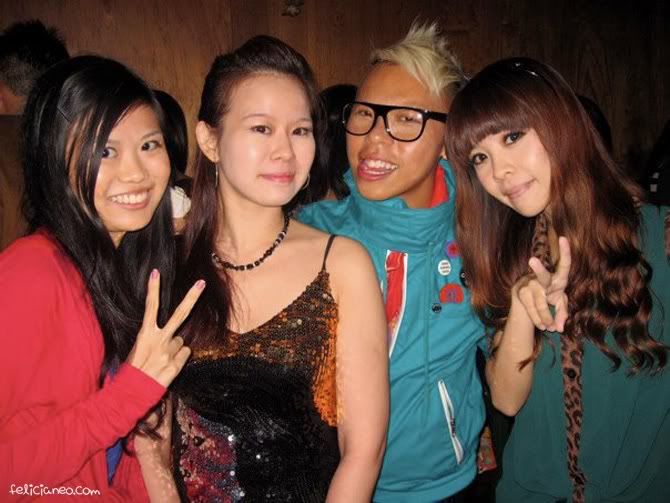 With the birthday boy!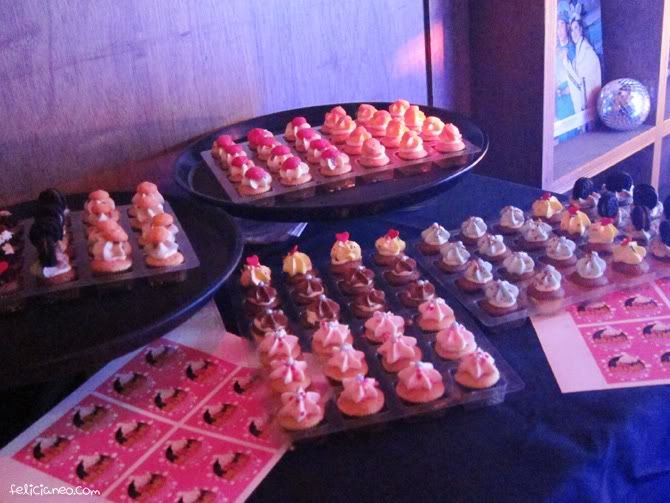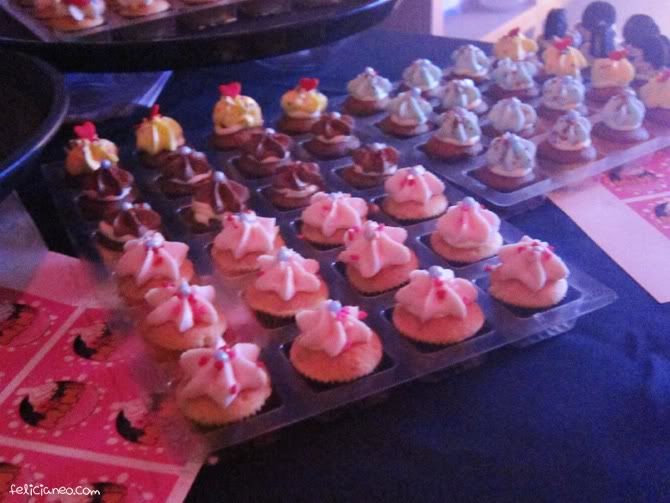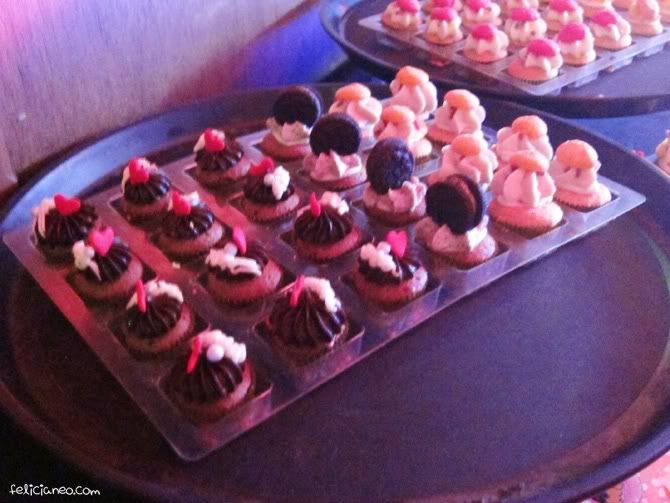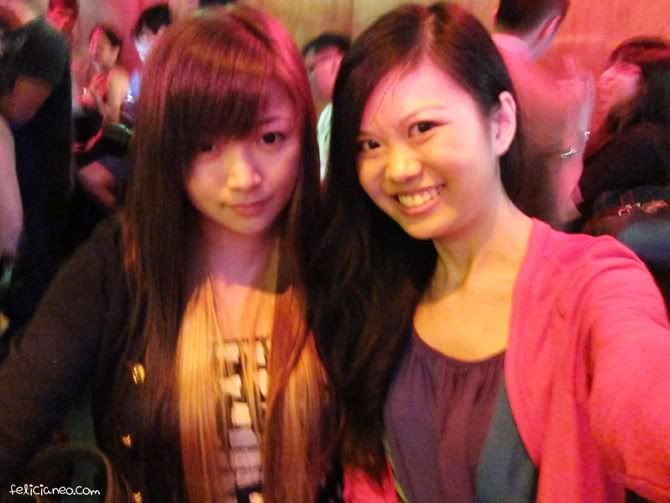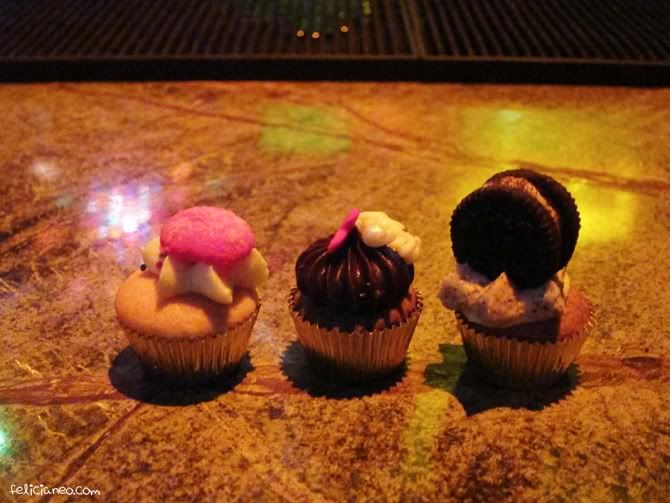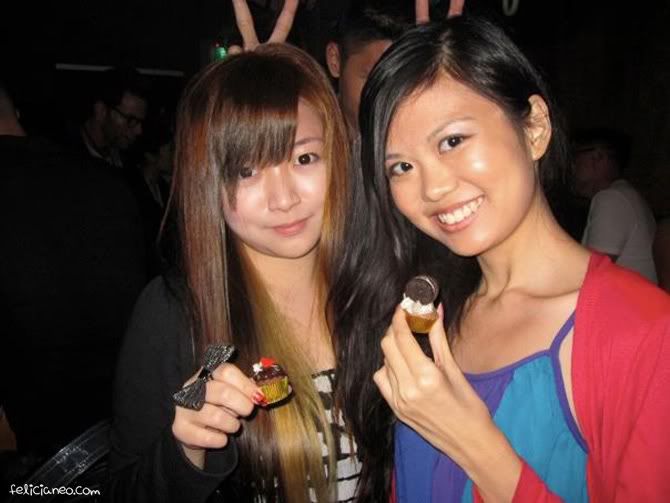 Someone photobombed us from behind hahaah!
Anyway, it was like starstruck moment at the bash! A few celebrities like Irene Ang, Joanne Peh, Michelle Cheong, etc. came!

With Joanne and her boyf. THEY'RE BOTH SO TALL!! I look like a dwarf beside them.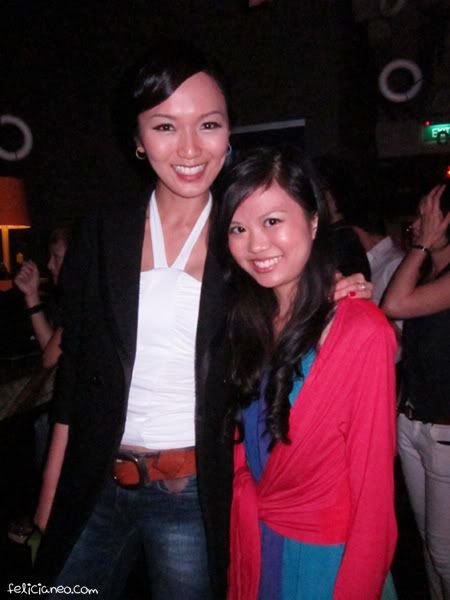 Her new show on Channel 8 ('A Song To Remember' looks good!!)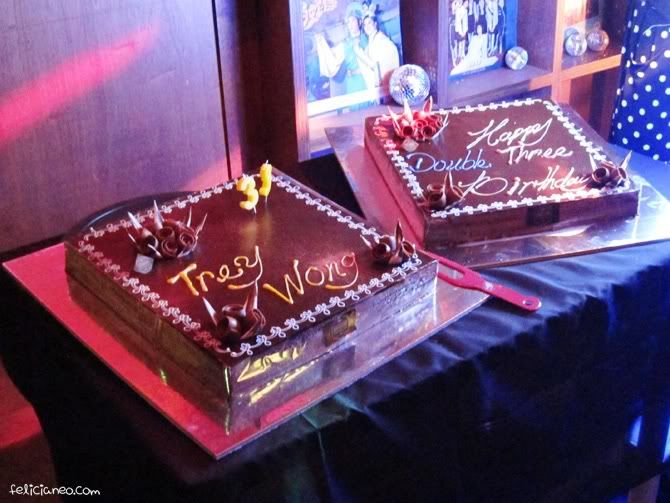 Cake cutting session!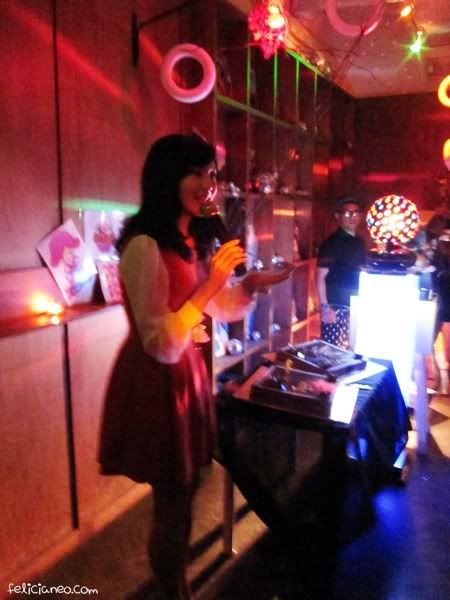 Lim Peifen was the host of the day. Love her snow white-ish outfit!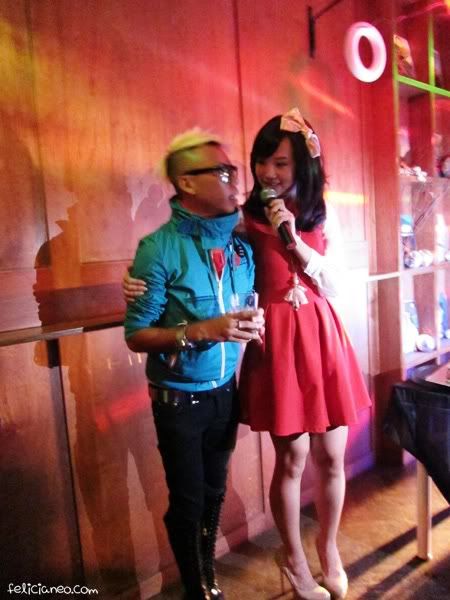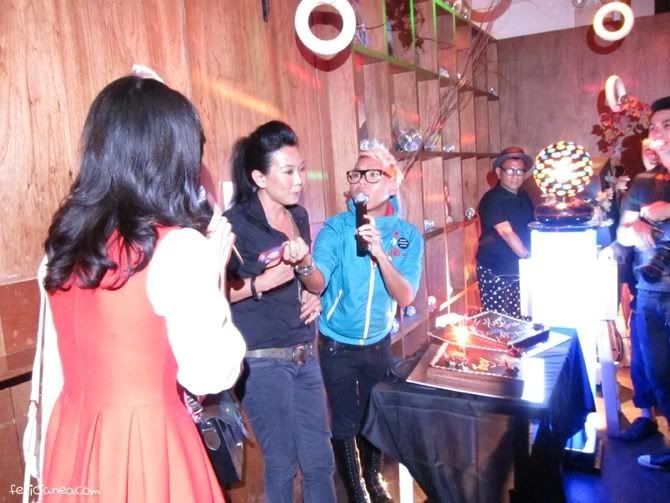 Birkin cupcakes so cute!
Best part of the party – Lucky Draw with fabulous prizes!! (Sponsored by brands like Bobbi Brown, Guerlain, Karen Millen, Biotherm and many more!!)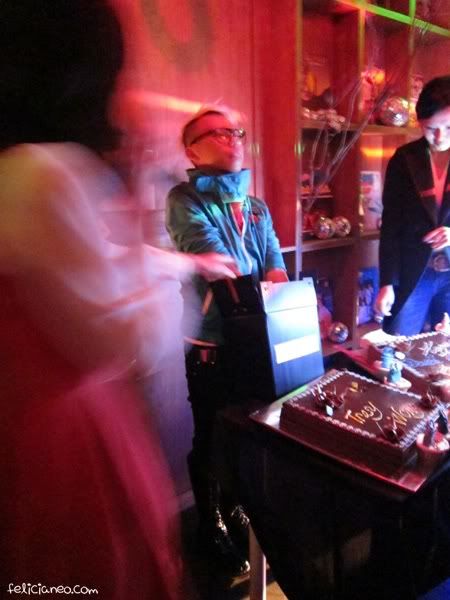 Drawing names…
Anyway, I was one of the lucky winners! Got a pen holder from Braun Buffel haha!
Xinyi and I spent like 1hr waiting for a cab back. Was a really eventful night. We called for a cab twice and twice we were left behind by the cab what is this!!
A pic of my pretty partner of the day:

(: (:
More meetup sessions after my exams!!
——
Anyway, Cocoquettes have just launched the dress that I wore! It's a self-manufactured piece and comes in 2 pretty colours!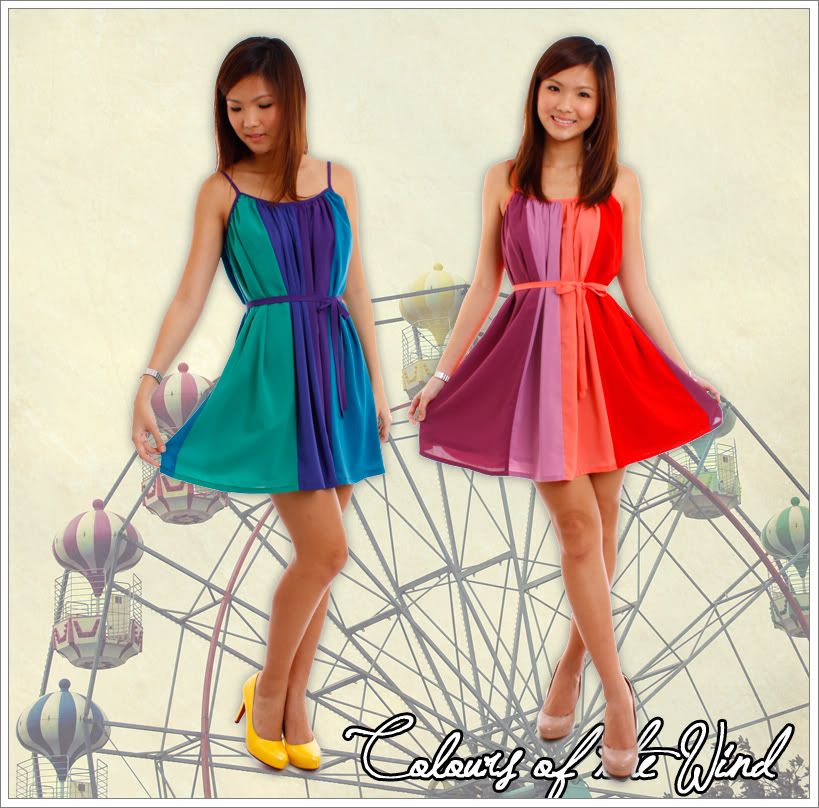 (Click on the pic or this link to access the collection: http://www.cocoquettes.com)
Oh, and you probably couldn't tell from my pics but the back of the dress is equally pretty as well!

Comes with this button thingy that helps to cinch the layers at the back! Very well thought out design. (: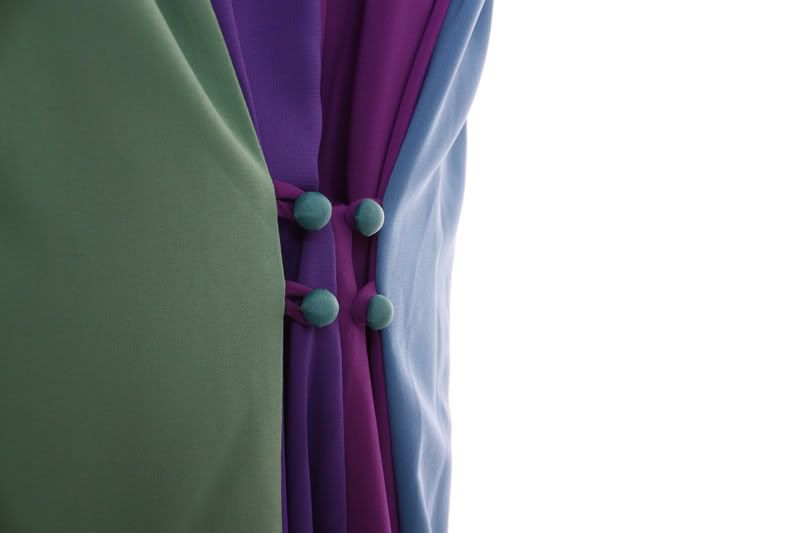 And ending off with a pic of me in the pretty dress with pretty background!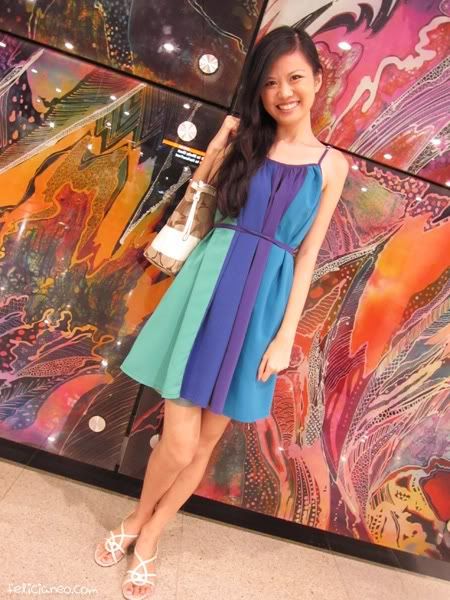 Related Posts: