This the season to be jolly!!!
As I've mentioned, Christmas is my favourite festive season.
But sadly this year's Christmas doesn't feel much like Christmas, probably because exams ended late and I couldn't even do any shopping or seen much Christmas lightings!! Can you believe that I've yet to head down to Town ever since exams ended!! ): I so want to look at the big pretty Christmas tree infront of Ion. Boo.

But thankfully there was a last minute Christmas gathering just now at my house and I guess my Christmas wasn't as boring as I thought it would be.

Was really busy the past week, that explains the lack of updates. But the funny thing is I can't really recall how I spent my week!!
Had dinner gathering with a few of my girls. Just a small one because half of the others had programmes! ): Was still eventful nevertheless!!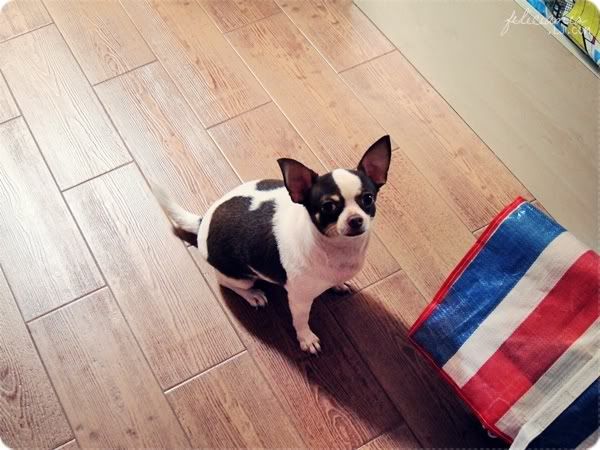 Went down to Yina's house before dinner to help out with some stuffs + I was bored.
Her 2 super cute dogs went crazy when I arrived lol. No nice pics of QQ so here's her fat lazy Chihuahua haha.
Went Crystal Jade at PS for dinner. We couldn't get the steamboat seats so ala cart it is!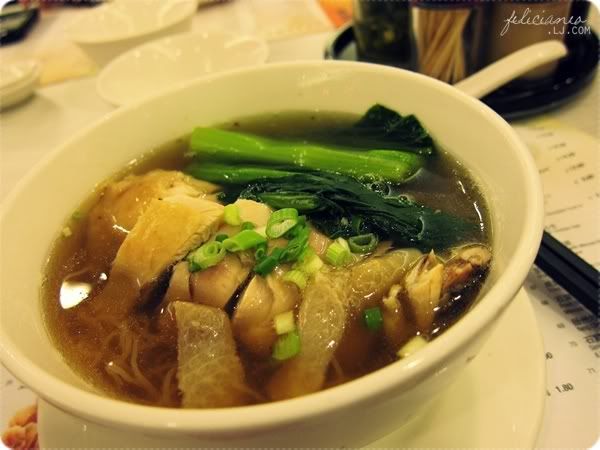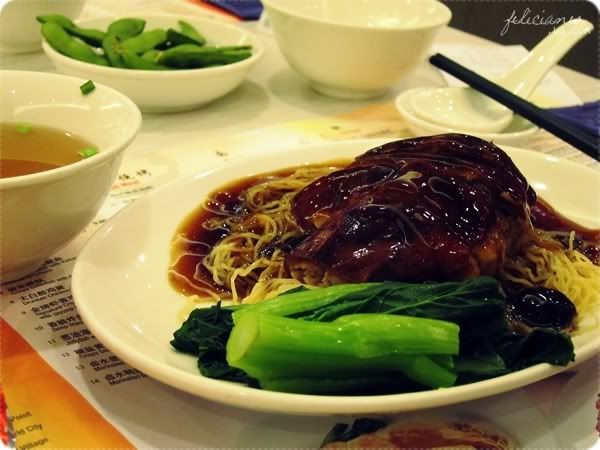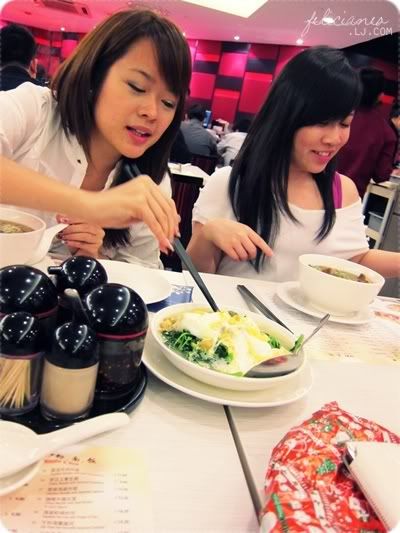 After dinner we went cheap thrill shopping at Daiso where I bought some seaweed, rice cracker snacks (I love Japanese soy sauce rice crackers!!!), and some corkboard for misc use! All $2 each only so cheap!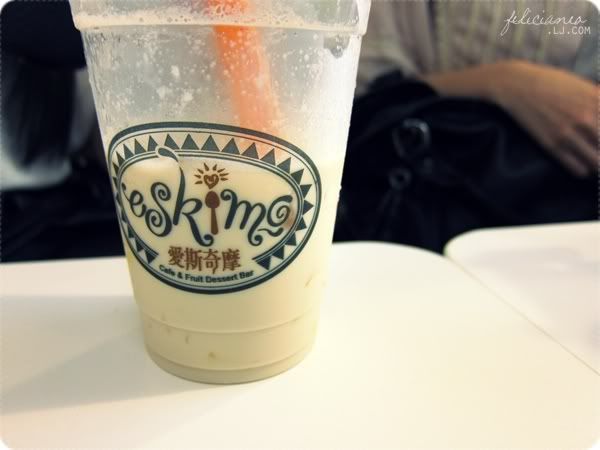 Headed to Eskimo for drinks + desserts!
Erm. But I must be the only weirdo who's not crazy about milk tea nor interested in the Koi bubble tea craze, which is good because I don't have to waste time joining crazy queues for it!!!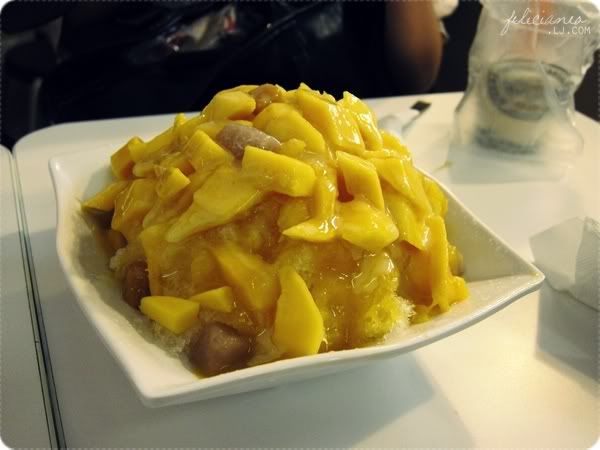 Mango Shaved Ice!
Super generous chunks of mango, and the serving is gigantic.

Hahaha. I love going out with them because I don't feel like an idiot taking pics of all my food before eating!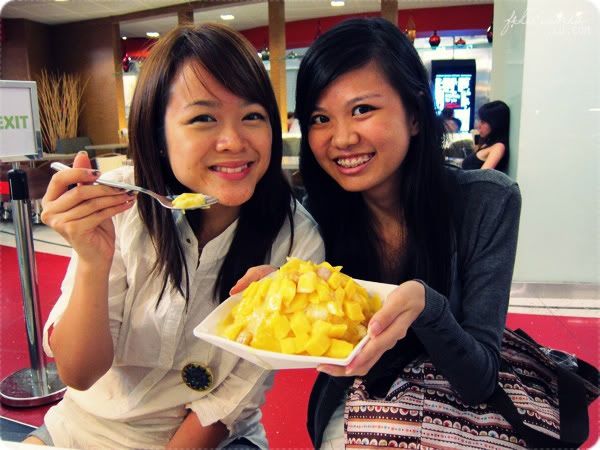 Went home with a bag full of loots (clothes from Yina) + my LB glitter flats + goodie bag from Joyce!! Aww she's so sweet to pass us goodie bags through Deb!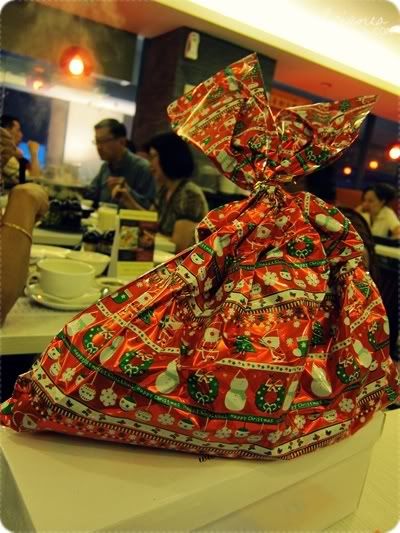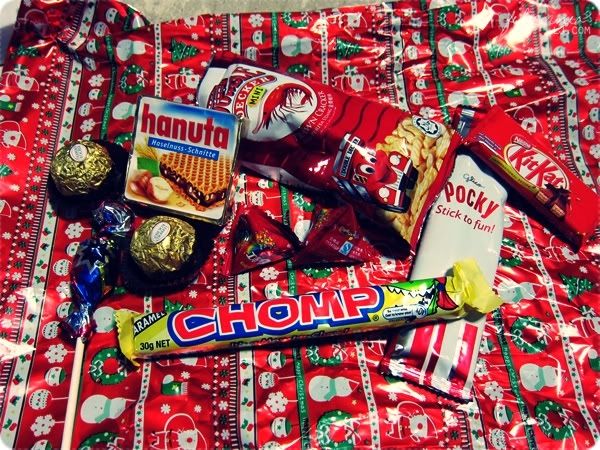 My new bling bling flats!!! <3
—
Yay I finally got my boyf back from the hands of stupid exams.
I thought all along that his exams end on Thursday when he actually ended on Monday.. Zzzz.  But my schedule was so so packed that I didn't have time to see him much the past week except a short lunch outing at Downtown!!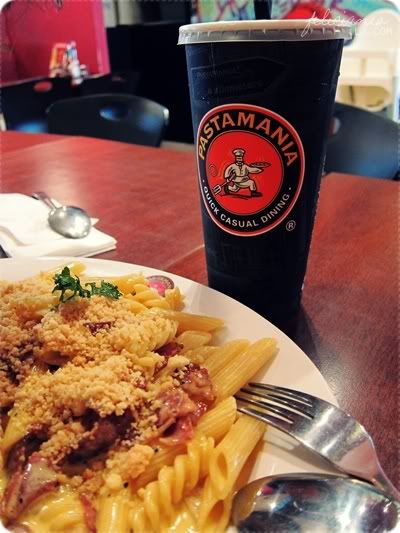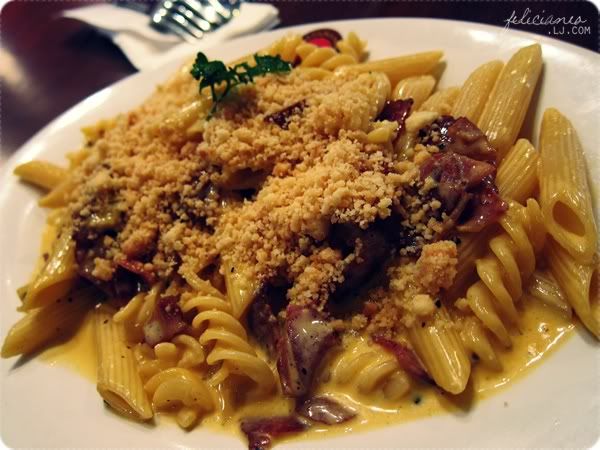 I miss Pastamania's Turkey Bacon Cheesy Crumble!! Upsized!!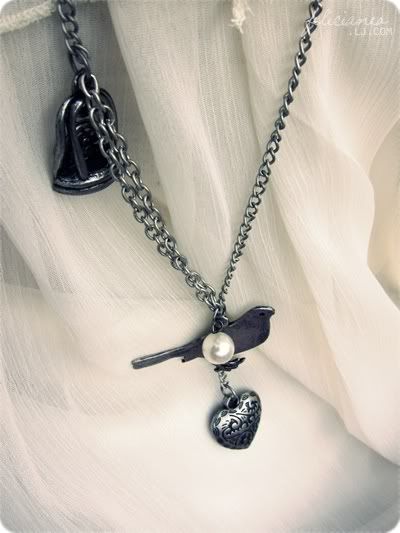 Love my new necklace. One of the things I got from the shopping trip at Nex the other day! Quite cheap actually!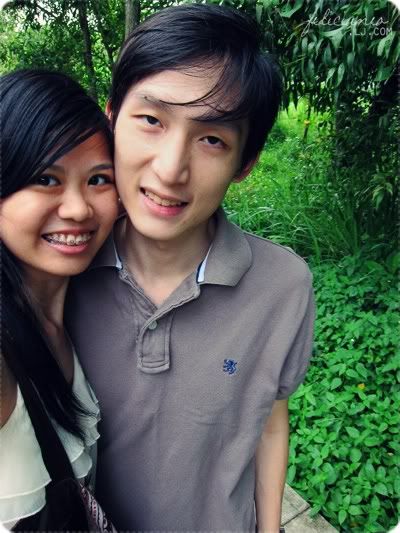 <3
And on Christmas Eve, I gave Ball Ball a Christmas Chestnut treat!!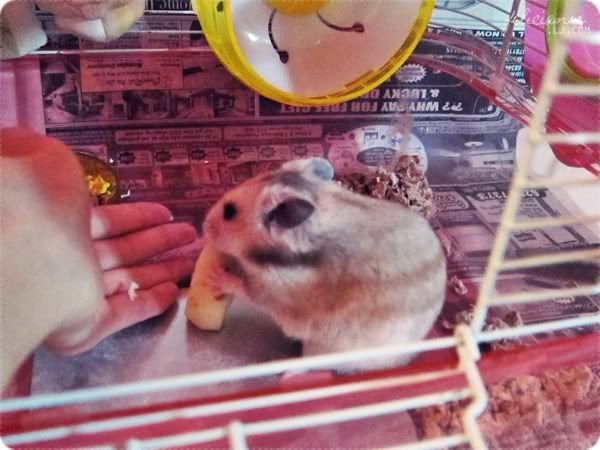 Lazy blob who eats and sleeps all day long. Now he's super lazy to even run in his ball!!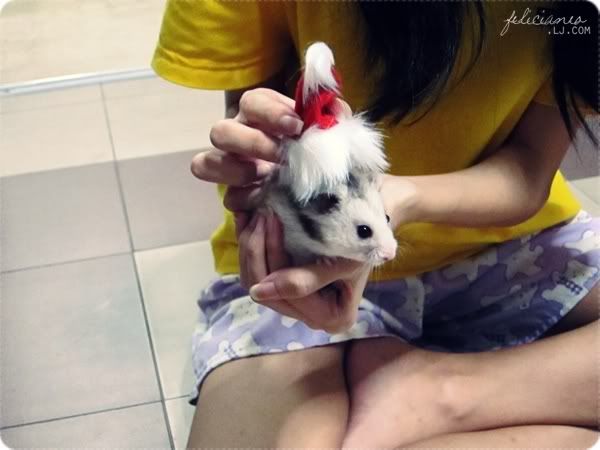 Hahaha. It'd be damn cute if he wears the hat for Christmas!!
So yep. This post is meant to be up before Christmas but I was so busy!!
Anyway, winners for the TWB-MYnt giveaway (Collection 13-16) are already notified through email, and I'll put up the winner names on the LJ site ASAP, so sorry for the delays!!
Hope all of you had a wonderful blessed Christmas!
Related Posts: