The 2nd Chapter: Wonderstruck Enchanted.
Remember my previous post on Taylor Swift's new fragrance, Wonderstruck? I've been so in love with the pretty bottle and has been wearing that fragrance ever since! And this Feb, the second chapter of Taylor Swift's Wonderstruck fragrance – Wonderstruck Enchanted is going to be launched!! (You might already have seen it in Sephora already!)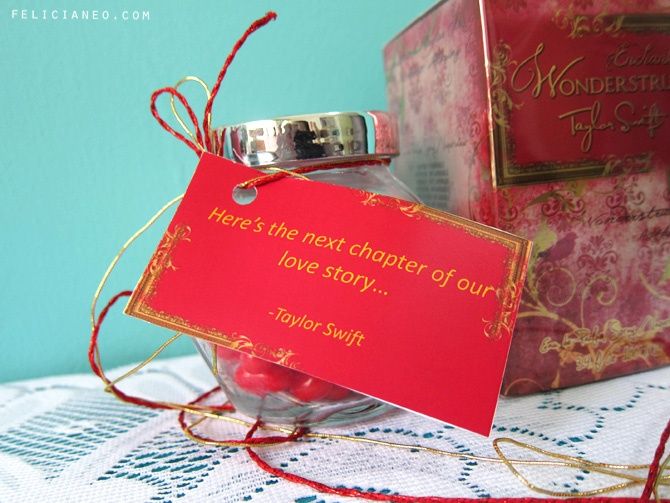 Are you ready for the next chapter of the story?
Comes in a beautiful  bold crimson bottle, just in time and perfect as a gift for the upcoming Valentine's Day.

The Wonderstruck Enchanted is a blend of luscious wild berries and sugar-glazed petals, wrapped in a touch of sensuality for a captivating signature. It has an addictive balance of creamy flowers and sensual woods which blend harmoniously. If you fancy that the Wonderstruck is too sweet smelling, this bottle is actually slightly less sweet and more musky. I find that the staying power of the fragrance is better than the first too!

Bejeweled with a cluster of antiqued gold charms that were hand-selected by Taylor Swift, giving the bottle a vintage feel which reflects Taylor's personal style. Love how the bottle glows with the same signature iridescent finish as the previous Wonderstruck. I can stare at it all day and captivated by how beautiful the bottle glows.
Left: Wonderstruck, Right: Wonderstruck Enchanted.
My boyf commented how this reminded him of the Mana and Health potion in RPG games.
Wonderstruck Enchanted is available in all Sephora stores from Feb 2013 onwards and retailing at S$109 (100ml) and S$89 (50ml).
Btw, there's an upcoming contest for you to win a Wonderstruck Enchanted hamper (worth more than S$250) including an autographed "RED" CD by Taylor Swift!!
Love Poem contest:
Visit Sephora Facebook page on 13th Feb and all they have to do is write us a poem about their "Most Enchanted Memory".
*Contest will end on 28th February 2013. Winner will be notified via email on 30th March 2013. Winning poem will be published on Official Taylor Swift Wonderstruck Facebook Page. Winner will be chosen by Taylor's Wonderstruck team. Other terms and conditions apply.
*Contest details to be up on Sephora facebook on 13th feb.
GOOD LUCK!!! (:
Related Posts: