Taiwan Day 4: Taipei (Jiufen + Shilin Night Market)
Continuing on my Taiwan trip which I've left it sitting for quite awhile! On day 4 we visited Jiufen (九份) and Shilin Night Market (士林夜市)! (If you've not read my previous posts on Taichung, Wu Fen Pu and Raohe Night Market, click on the links to read them!) Have also blogged a brand new version of Taiwan 2015 on Taichung.
So the initial plan to get to Jiufen is to take the Taipei Railway Station at Taipei Main Station and stop at Ruifang (which would take about 1hr?), then take a cab up. But the night before I was doing some research on alternative routes and I realise that taking a bus all the way from Taipei to Jiufen would be much cheaper and it doesn't take long as well.

We took the Metro to Zhongxiao Fuxing Station. I can't remember which exit to exit by because the directions on the website was a little outdated and the initial bus stop was relocated. So check with the counter at the station for exact directions when you're there!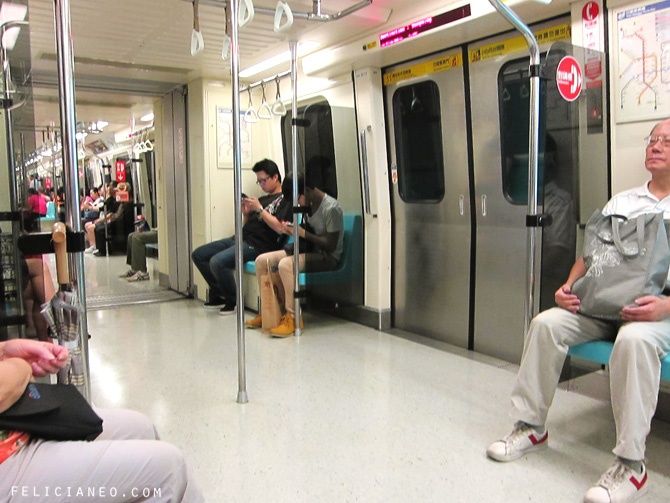 Board the bus direct to Jiufen (the one towards Jinguashin (金瓜石) and the fare should cost less than 100NT. Journey takes about 1hour plus. I calculated if we went via the initial route of railway then cab it would easily cost 4 times that price. Travel time doesn't vary much and you can rest on the bus instead of transferring here and there!

My EasyCard! Can get cheaper fares (a certain % discount) with this card compared to using cash and you don't have to worry about having your money stuck in this card cos we managed to get our remaining amount inside refunded on the last day!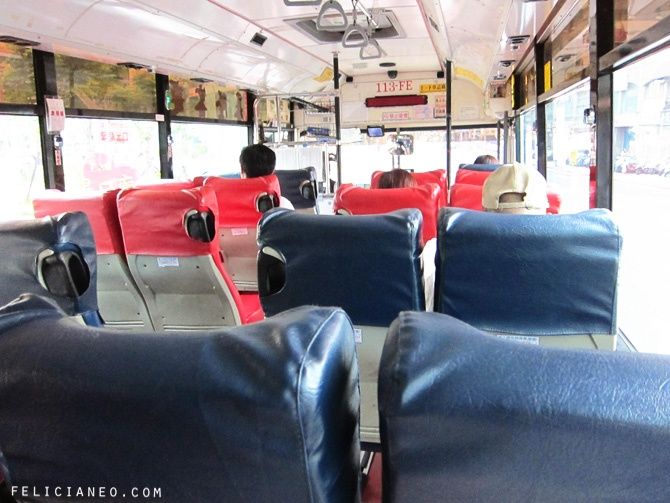 How the bus looks like. Not very new but it was pretty empty and quiet along the journey.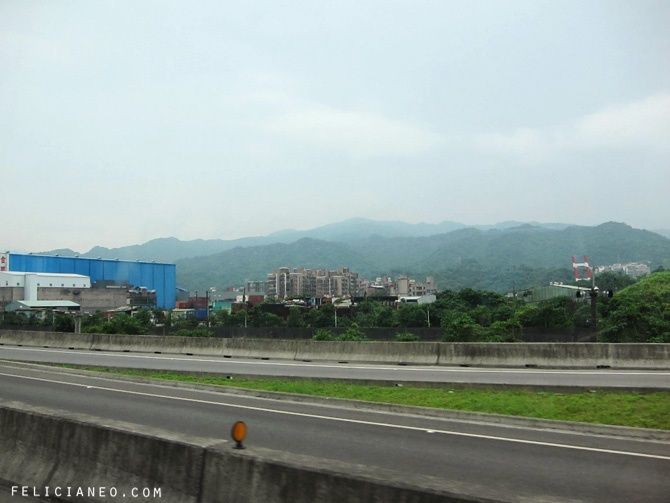 Jiufen! This is my second time to this place since my first trip to Taiwan with my family 8 years back and the entire place still seems the same to me.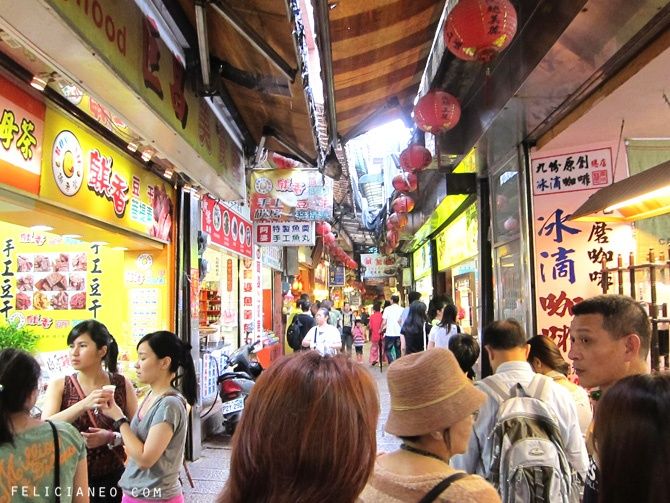 The layout of Jiufen is like walking through a narrow path with rows of shops. Reminds me of Bugis Street. I don't think there's any off-peak period to visit Jiufen because tourists seem to be swarming in at all times!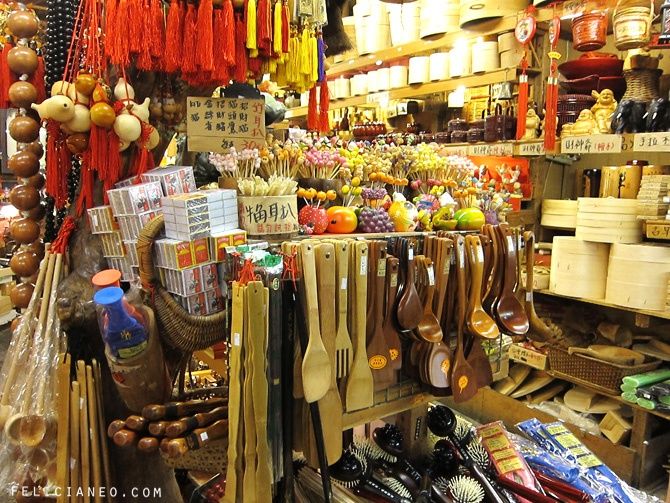 Herbal Tea Egg for 10NT each (About S$0.40).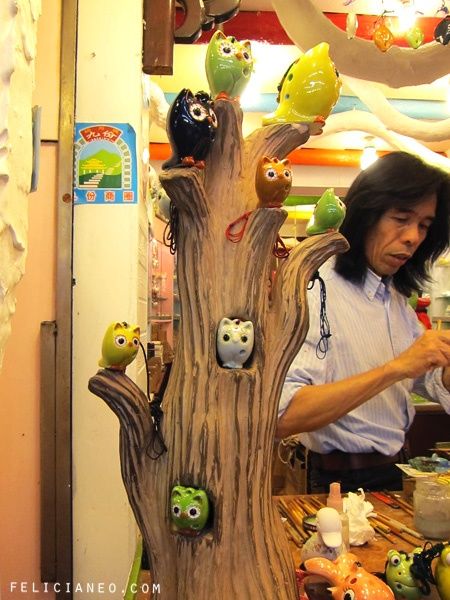 I got one of these on my first trip before!! It's actually a wind musical instrument.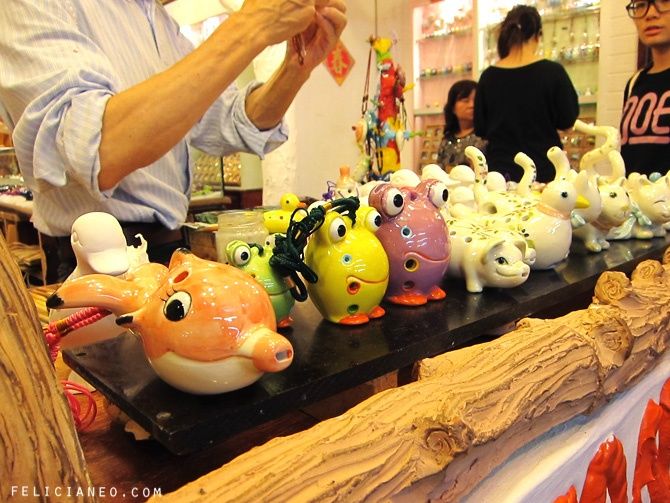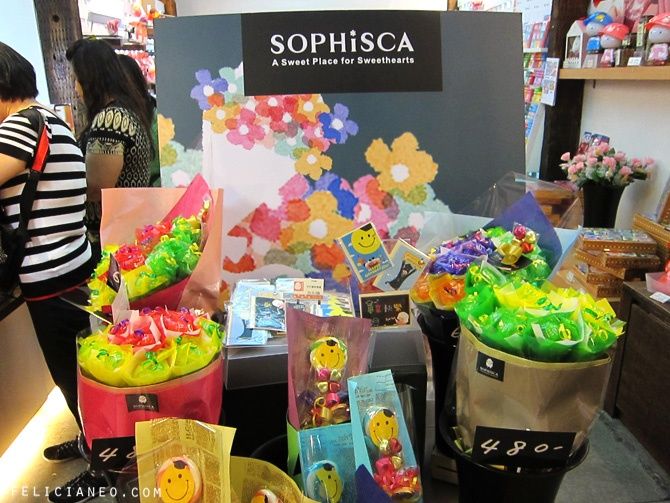 Sophisca, which you can find in Singapore as well. But I think prices are slightly cheaper there.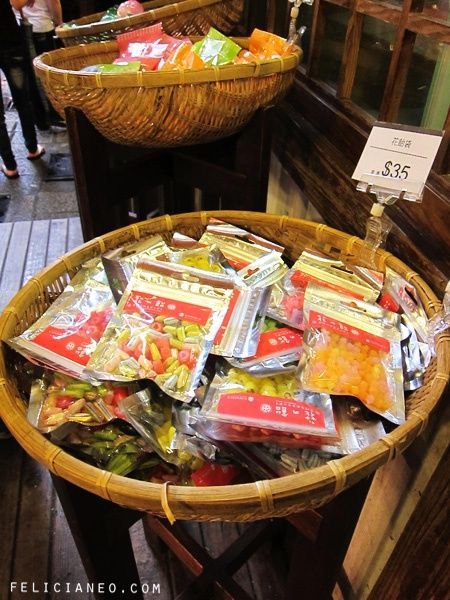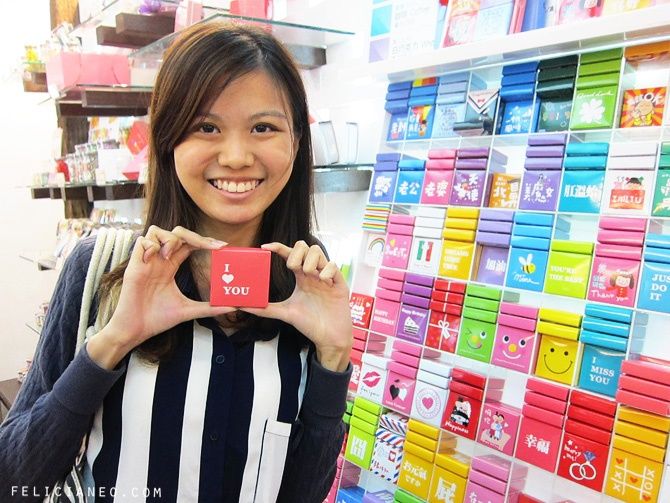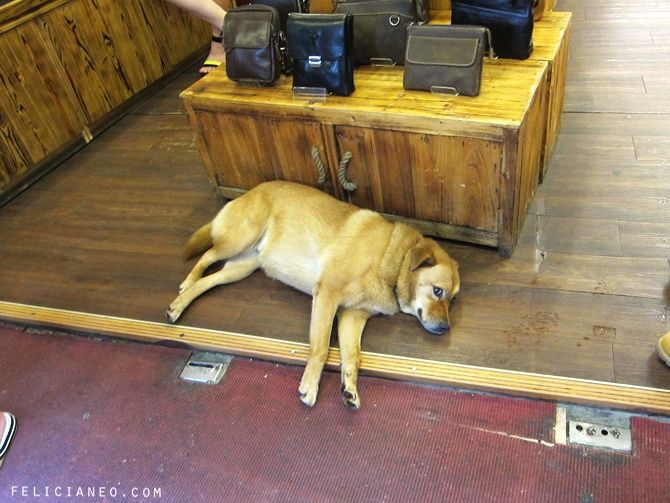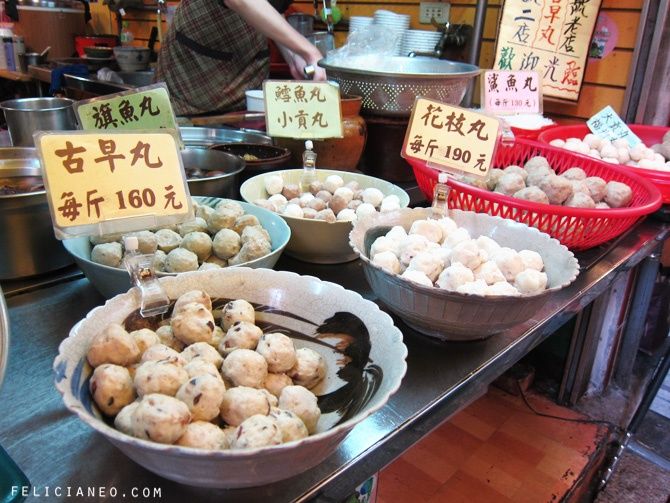 Grabbed a bite at this fishball place.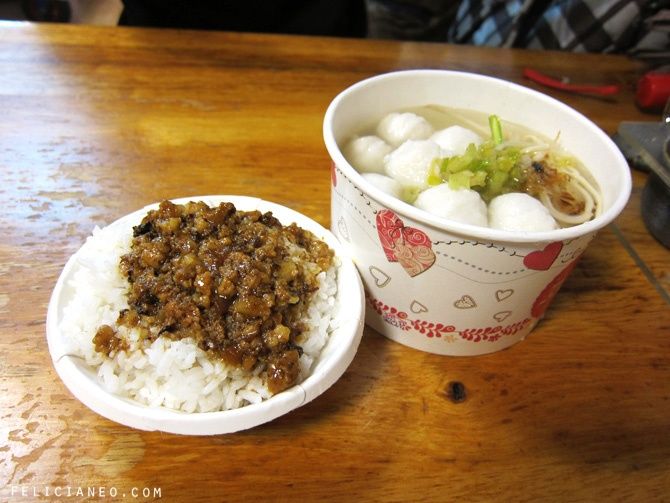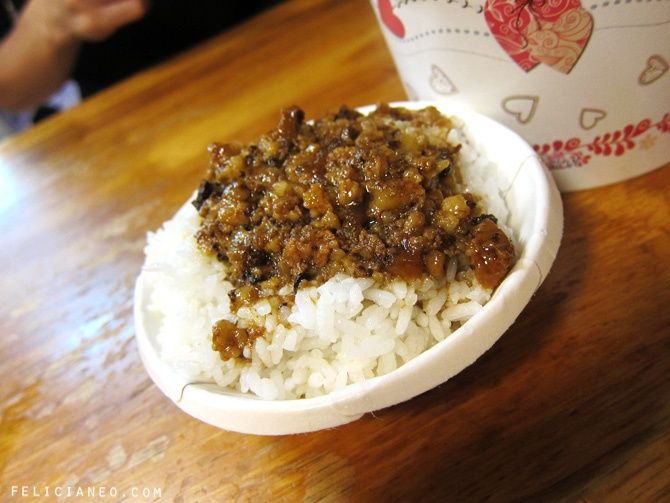 So good!!! Even though this is considered a touristy place, prices of everything is quite reasonable and not as rip-off as other places.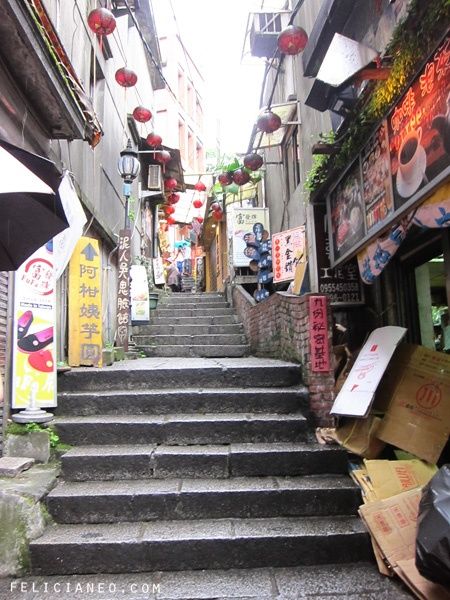 There are also many teahouses/cafes in Jiufen. Good for siting around and chill.
It was raining occasionally when we were there but thankfully it wasn't pouring. Some of the walkways in Jiufen are sheltered as well and you can easily get shelter in one of the teahouses too.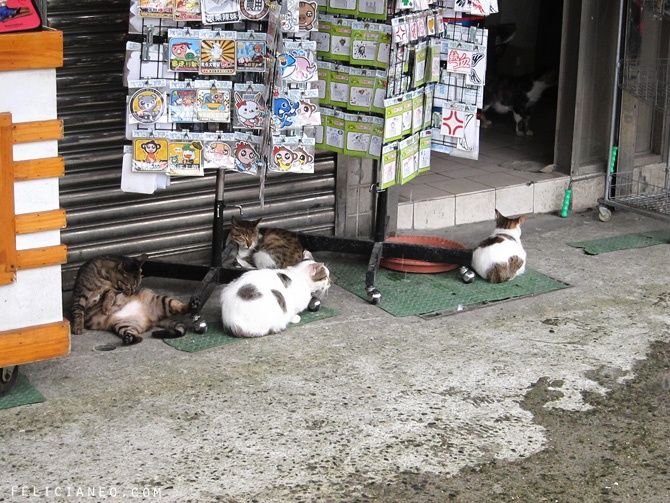 Meowr!
Many cute handmade items for sale, which would be good as souvenirs.
View from above.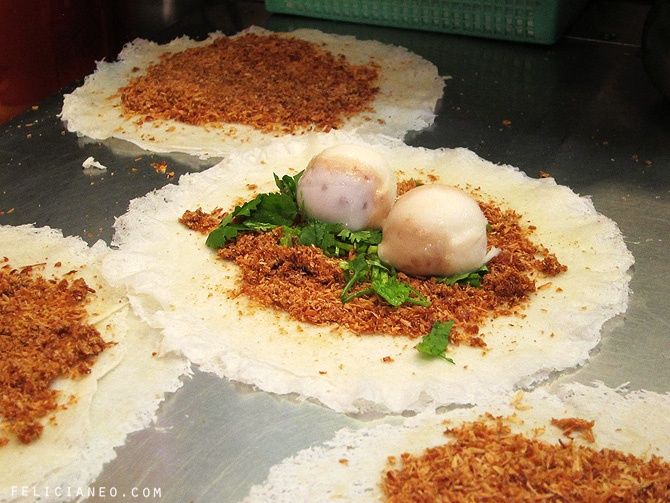 This is one of the must-trys in Jiufen. 2 scoops of ice cream wrapped with peanut in popiah-like skin. You can choose if you want to coriander leaves or not.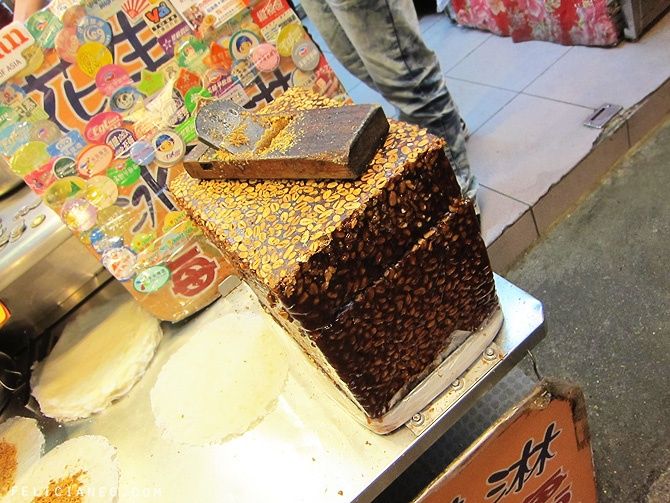 There are 2 stalls in Jiufen selling this so I think you need to go to the correct one. We tried the not-so-nice stall so it wasn't anything great. But still it's something different and you don't see this in Singapore so you should try this! We tried a very similar one in Raohe Night Market and that was so good!! Preferred the one in Raohe Night Market than this.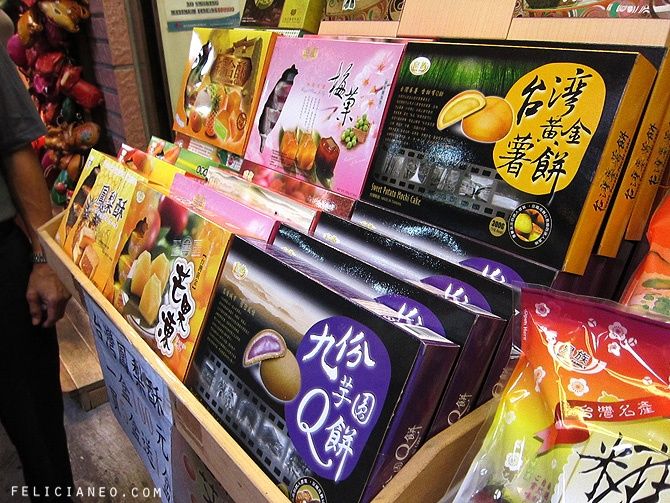 I love Taiwan's pudding! There's quite a number of stalls selling this kind of souvenir items. Most are at the same price but some will offer more freebies (like buy 5 get 1 free), so we always like to scout around before buying anything. This is by far the cheapest I've seen selling. 100NT for 1, buy 5 get 1 free.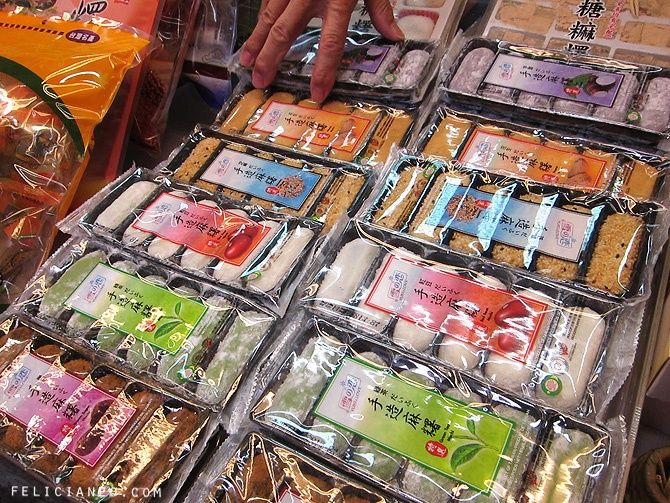 Super love this flavoured Muah Chee!! It was 3 for 100NT (S$4.20) if I remembered correctly. So good that we finished like 1 packet that very night for supper.
I ended up not buying the pudding there because I didn't want to lug the heavy boxes around. And I realised later that other places in Taipei sells around the same price too (I got mine at Shilin Night Market in the end. Think it was buy 5 get 2 free at 100NT each)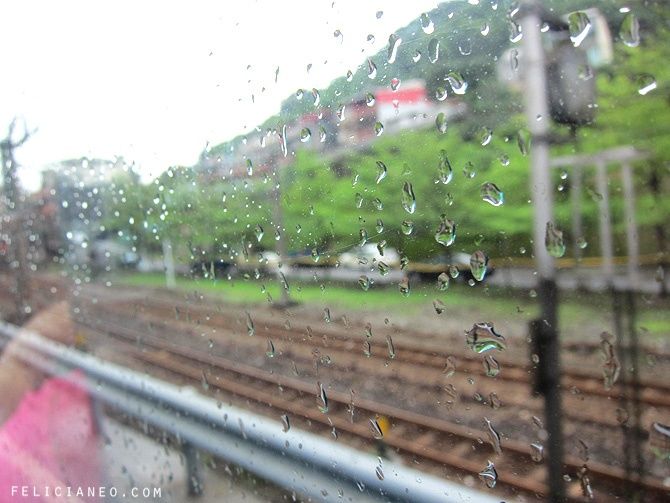 Spent a few good hours there before taking a bus back to the main city area in Taipei. Jiufen is a good scenic place to go and something different from the city area.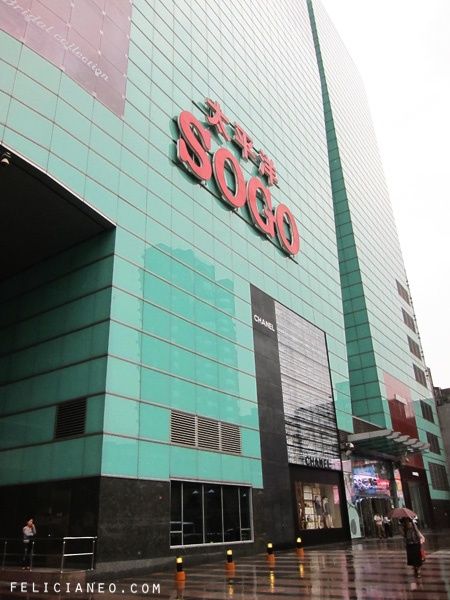 It was raining rather heavily when we reached our destination so we went into the Sogo mall to walk around.
Took the Metro to Shilin Night Market (alight at Jiantan Station, one stop before Shilin Station would be nearer to the night market).
Hot Star Large Fried Chicken! Queue was long but the staffs were very efficient!
Tastes about the same as the one in Singapore but at like half the price?
Shilin Night Market has this basement area for all the food.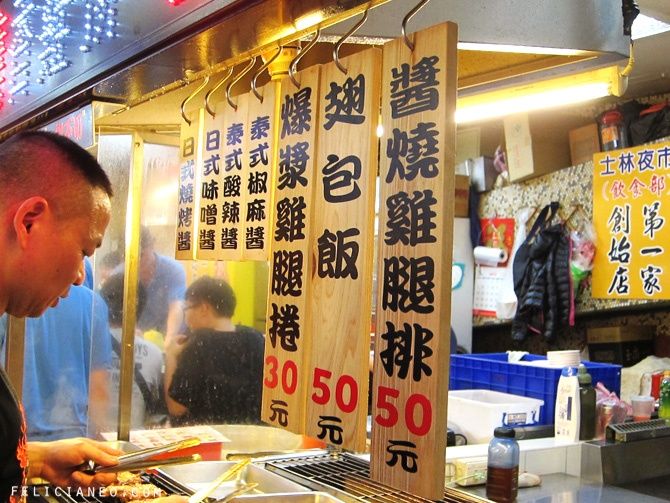 So good!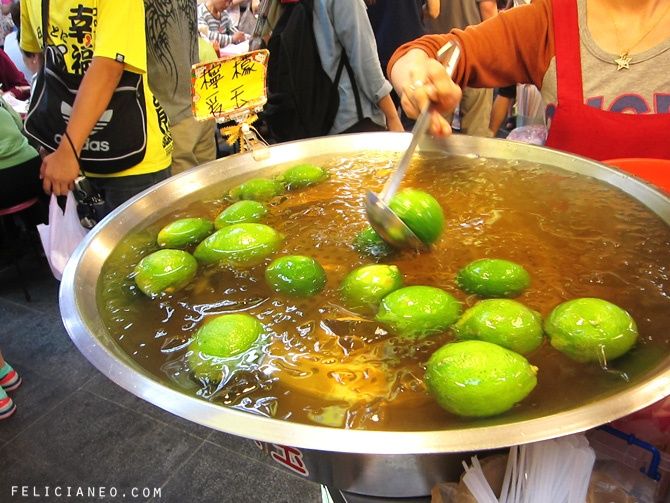 Love this Ai Yu Lime!!! Very refreshing.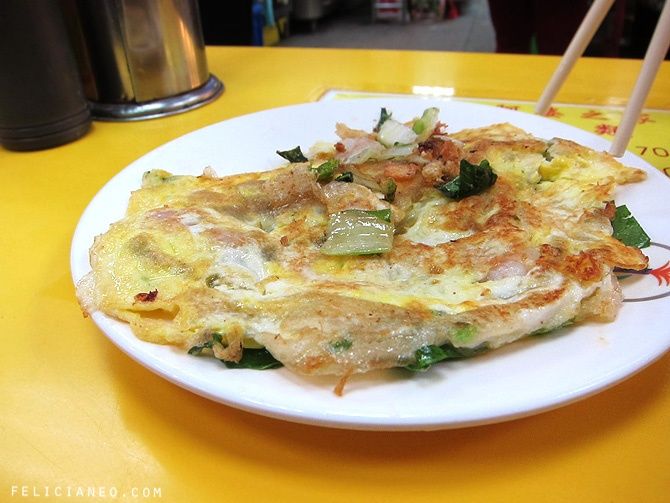 Fried Oyster Omelette. I still prefer the ones we have in Singapore.
This is the Hot Star store in the basement area. Notice that they've Grilled Chicken Steak and Crispy Chicken Steak which isn't available in Singapore!!
Lots of clothing shops at the open area in Shilin.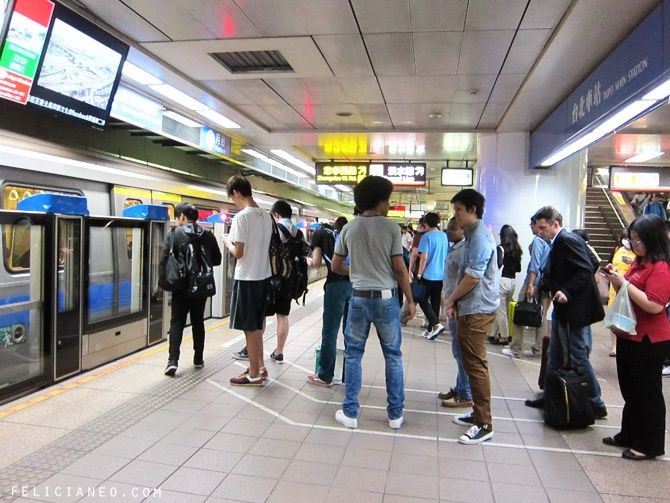 Find it really different that Taiwanese really queue up when boarding public transports unlike in Singapore. (During peak hours we do see queues forming in Singapore but usually you'll have 3-4 people forming another queue beside if you get what I mean. And usually the queues are pretty much useless once the doors open and everybody just rushes in)
And that concludes our Day 4! Looking through the photos make me miss Taiwan alot!!
If you've missed my previous posts:
Taiwan 2013: Day 1 & 2:Taichung
Taiwan 2013: Day 3: Wu Fen Pu + Raohe Night Market
Taiwan 2015 Day 1: Taichung
Taiwan 2015 Day 2: Cingjing Farm, Little Swiss Garden, Old English Manor
Related Posts: