Taiwan Day 1 & 2: Taichung
Here to blog about Day 1 and 2 of my Taiwan trip!! Thought I shouldn't drag lest I wait till 3 months later before I start blogging about it hahaha. I went to Taiwan for a total of 6 days 5 nights for my grad trip with my boyf.
P.S. Here's a new version of my Taichung trip in 2015 (click on the link to view the post!)
(We planned to go Taichung on the first 2 days before transiting to Taipei.)

The red luggage was the luggage I brought along with me on my overseas trip to Italy with my school choir back when I was 14.. Amazingly it's still in usable condition even after 9 years haha. Chose to bring a bigger luggage for extra baggage space in case I go crazy shopping. And see how puny the boy's luggage looked beside mine (the black one).
Byebye Singapore!!!
We flew by Scoot by the way. Booked our tickets during the time when they had 20% sale. I think we would have taken our own sweet time to book and plan everything if not for this sale cos I really dislike all this booking and planning kind of things. So thank you Scoot for your promotion if not I wouldn't have gotten out of Singapore lolol.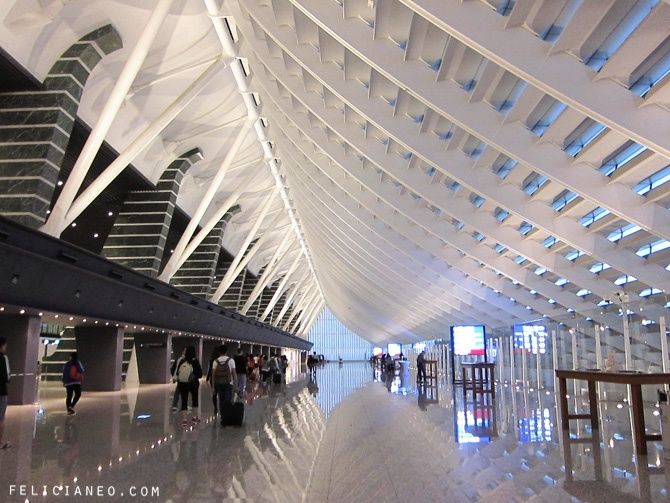 Our flight was at 0055 midnight and we arrived Taoyuan International Airport in Taiwan at about 6am in the morning. Scoot has pretty good flight timings even though it's considered a budget airline. So thankful that we landed safely and flight wasn't delayed as well (after reading all the negative feedbacks about cancellation of flights, etc. etc.). Plane was quite comfortable for the price paid but somehow I couldn't really sleep well on the plane.

Upon arrival, we headed to the basement to find out how to get to Taichung. (There are buses to other parts of Taiwan as well) There are various ways of heading to Taichung from the airport. The fastest way is actually by taking a bus to the High Speed Rail station then taking direct to Taichung if I'm not wrong, but be prepared to pay for the tickets. If you're going budget (like us), there's actually a direct bus that leads to Taichung.
You can find out the various routes to get to Taichung from this site: http://travel.taichung.gov.tw/En/Gotc/Gotc.asp?sw=12&refer=12&idNo=47&p=5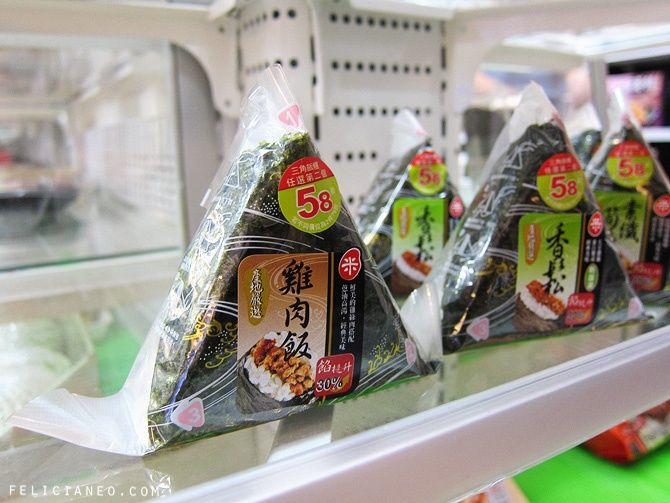 The basement has a convenience store which sells finger food as well. This chicken rice ball is so good.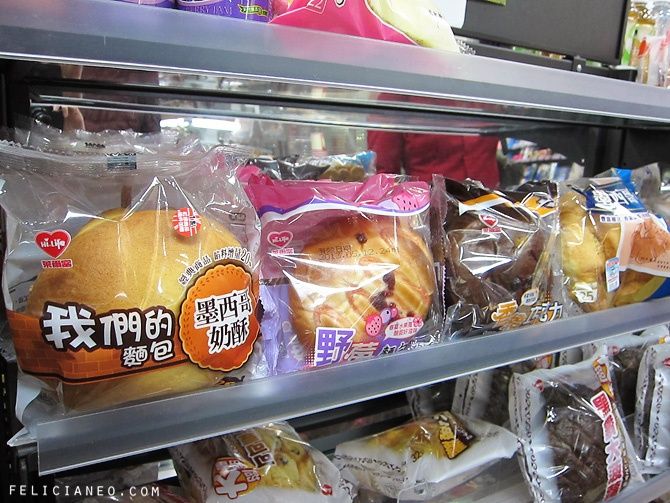 Interesting pastries.
Microwavable food. Looks pretty nice actually. The store has microwaves which they'll do for you I think.
So hungry after 5hours of flight. Not worth to pay for food on board the plane cos there's so many nice and cheap food in Taiwan haha.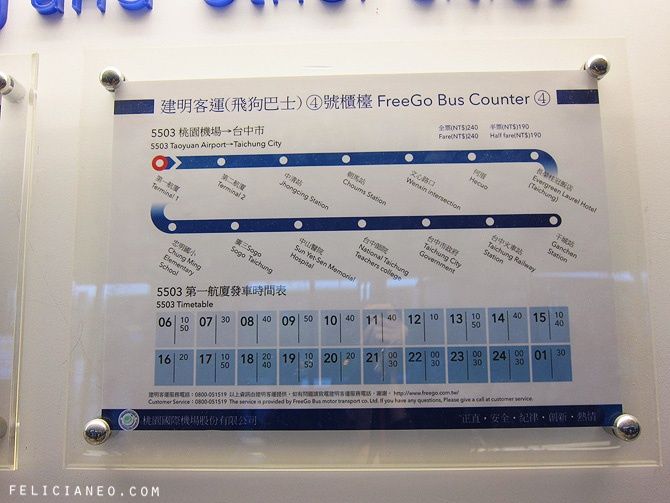 The area has bus routes which you can see. To our minsu (homestay) which is near Fenjia Night market, we should alight at Chouma Station (2nd stop after Terminal 2)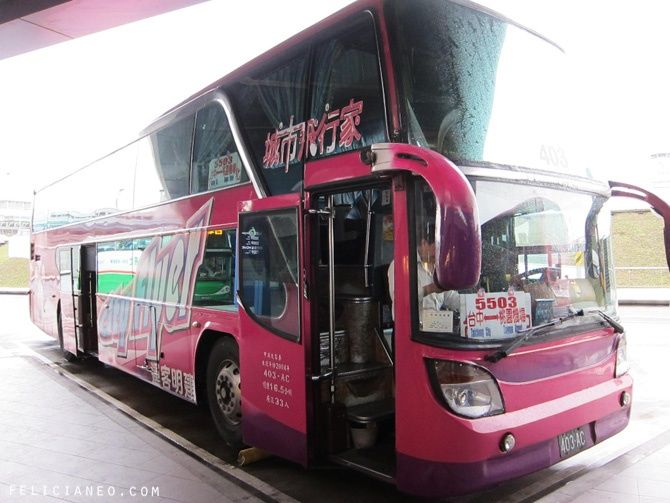 The bus that brought us to Taichung!! Very comfortable!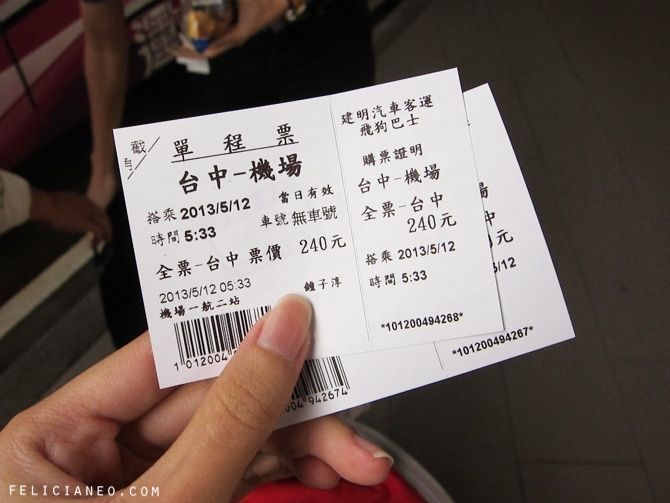 240NT per pax, which works out to about S$10. Bus journey is about 2hrs+. You can sleep comfortably on the coach so it's pretty worth the money compared to changing routes via bus and highspeed rail.
Brought surgical masks there cos of the H7N9 virus.. Well we might be in a bus packed with people from affected areas since we're at the airport.
Hello Taichung!
Upon reaching Chouma Station, we flagged a cab to bring us to our minsu. Cab fare was about S$4 for a short 8mins ride.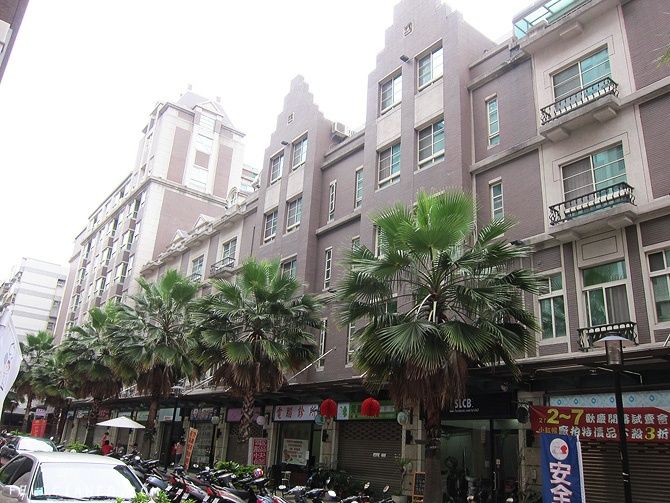 The exterior of our minsu. Of course it's not the entire place. Just 1 unit here.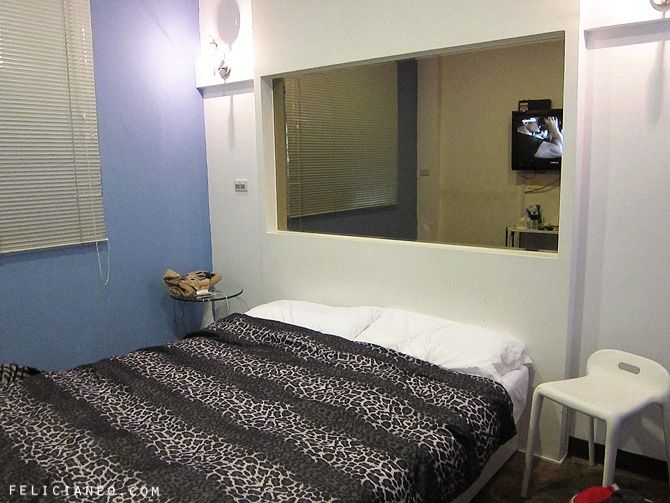 Our cosy little room.
We stayed at Fashion Home 26 that's conveniently located near Feng Jia Night Market. I thought it'd be good to stay near a night market cos we can always go out to get food if we're hungry at night.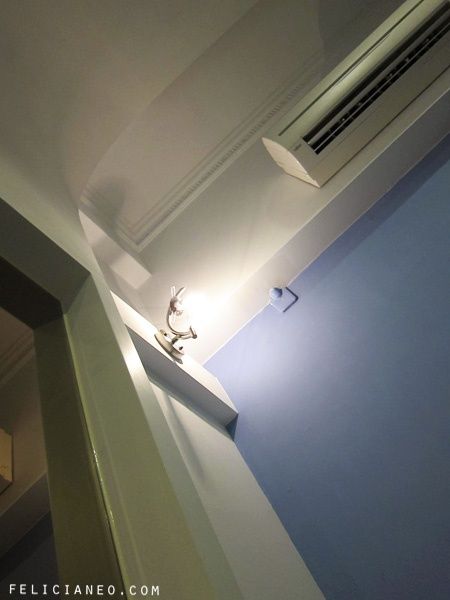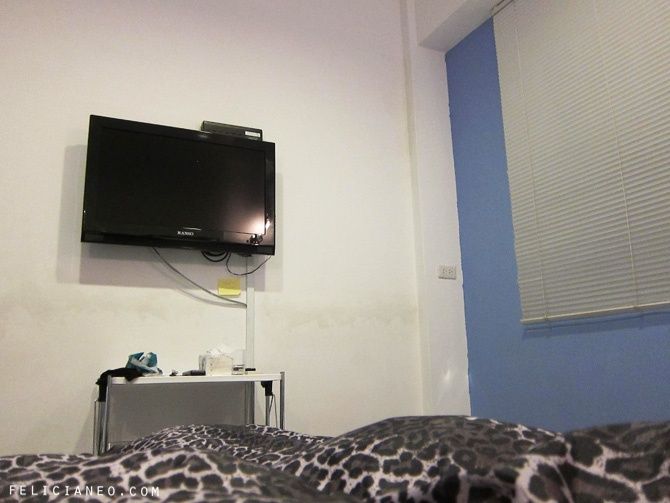 There's cable TV with wifi in the room btw. Along with stuffs like hair dryer and kettle. Every room is designed differently btw!
Toliet might not be very big but it's really clean and feels like home.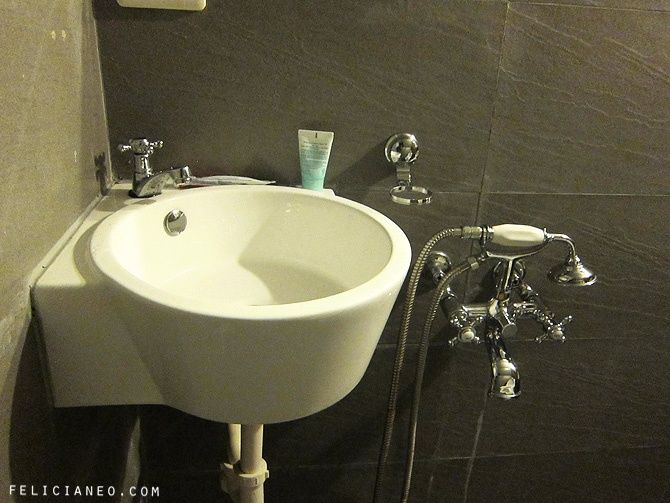 There's a CCTV installed along the stairs leading to the rooms as well as 2 security doors to pass through, so it's quite safe. The only thing about minsu is that you need to phone the owner once you reach the place cos they might not be around to pass you the keys. Sam the owner of the place is really friendly and helpful. He speaks and writes pretty decent English as well (most hotels/minsu in Taiwan will require you to converse in Mandarin).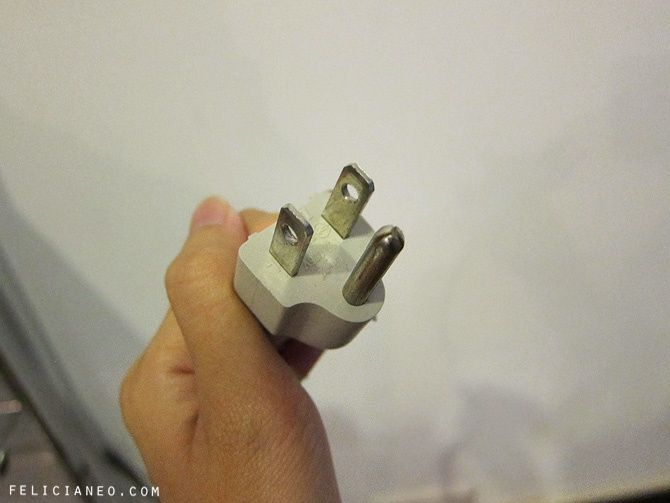 Btw, you'll need a travel adapter when you visit Taiwan. They use a flat pin plug like this.
The streets were pretty empty because we arrived on a Sunday morning (9am). This is where we had our breakfast for the next 2 days, just opposite our minsu.
My first taste of Taiwan food (excluding the ones at the convenience store). I think this is what is on their typical breakfast menu. It's called Egg Pancakes (蛋饼) and you can choose different kinds of fillings in it.
We chose this BBQ meat and omg it's so good!!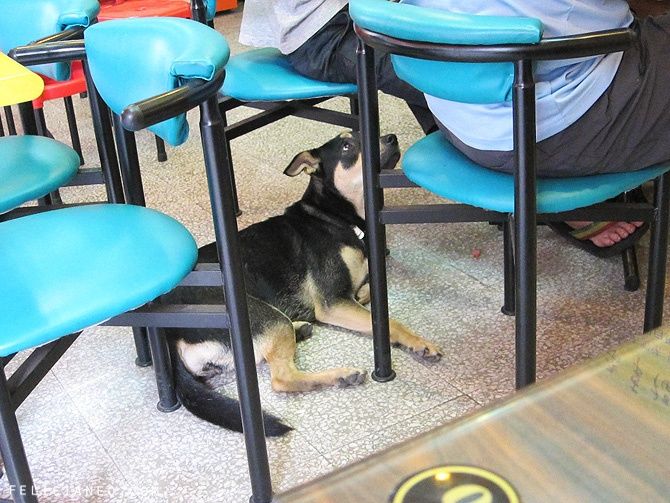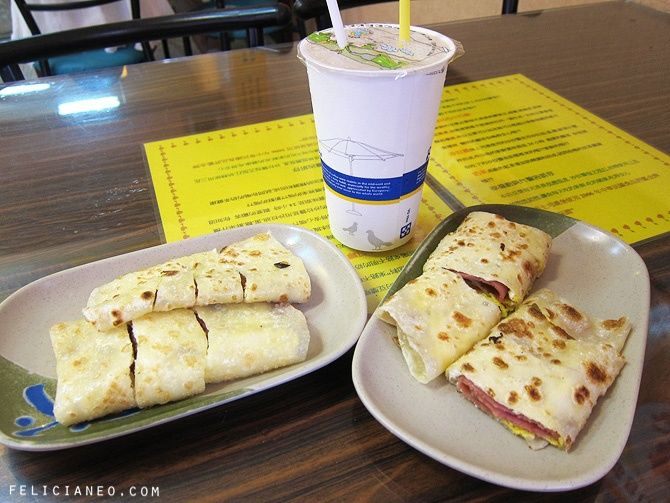 Went to another store beside and tried their Egg Pancakes too. Tastes slightly different. And milk tea in taiwan is so damn good. And if you ask for chilled milk tea, they actually give you a cup full that's chilled and without ice. Unlike SG where they add more ice than the drink itself and try to rip you off. And milk tea there is like only NT20 (Less than S$1) for a such a big cup!!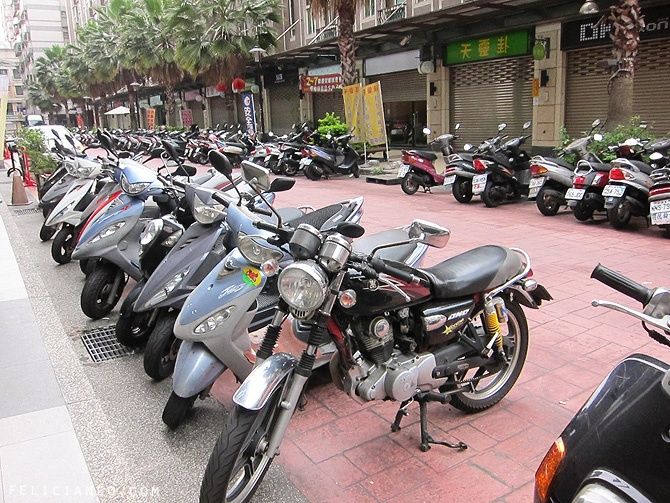 I think the most common form of transportation in Taichung is motorbikes. And the annoying thing about walking on the narrow road is when you have to keep a lookout for motorbikes driving past you in all directions.
We went out to explore the area but most of the areas where not opened yet since it was so early.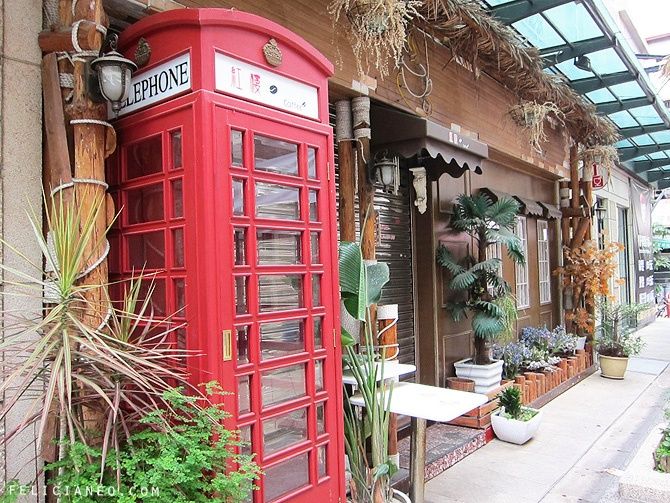 Found this nice telephone booth.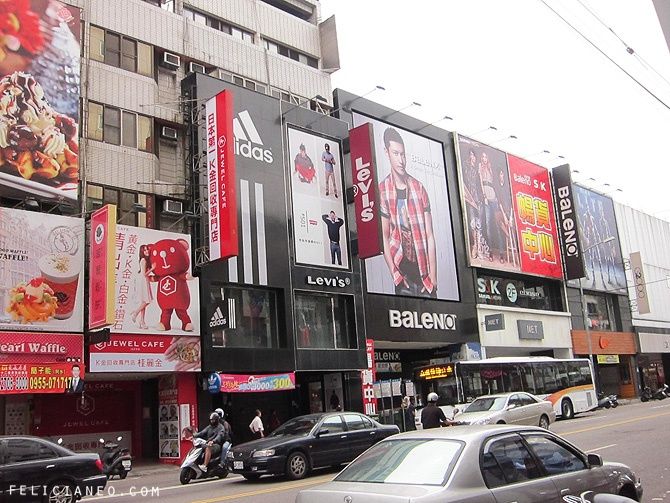 The main shopping area at Fengjia Night Market.
And here's 2 notable brands from Japan that they carry in their Watsons which is not available in SG!! Sofina which is popular for their makeup base.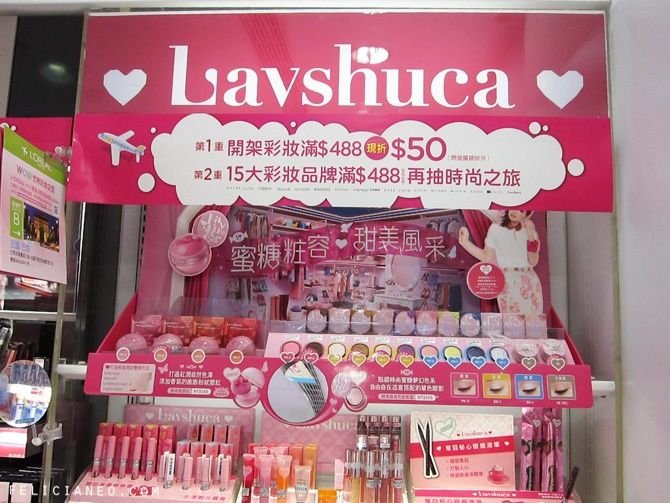 Lavshuca! I like their eyeshadows.
We saw this bird's nest with baby swallows!! So cute!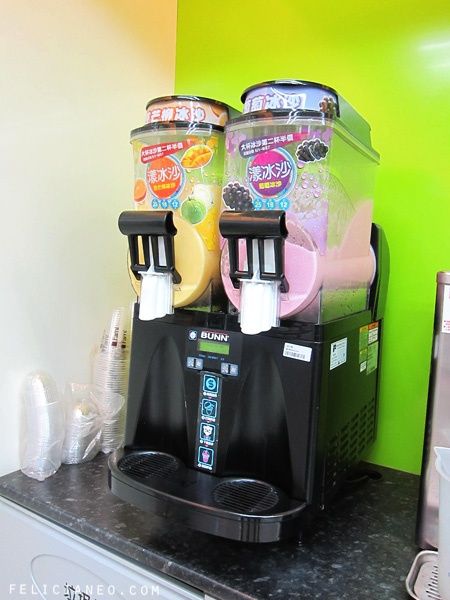 Seriously, food in Taiwan is so cheap that I don't even think twice when I'm buying something. And guess what.. They still give discounts on certain days. (Like how the Large Slurpee is half price on certain days)
This is not slurpee but it's really good!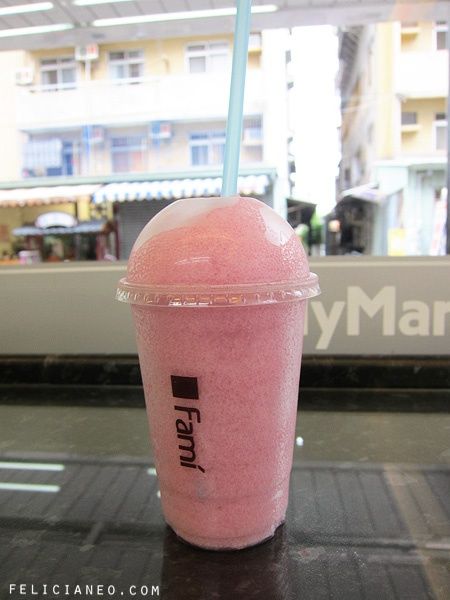 The staff helps you dispense the drink btw, and they're so skilled at doing so.
It's pretty amazing how we can spend one whole day roaming the streets. The place is quite big. Actually honestly in Taiwan you can just anyhow walk and still find things to do.. Like eating.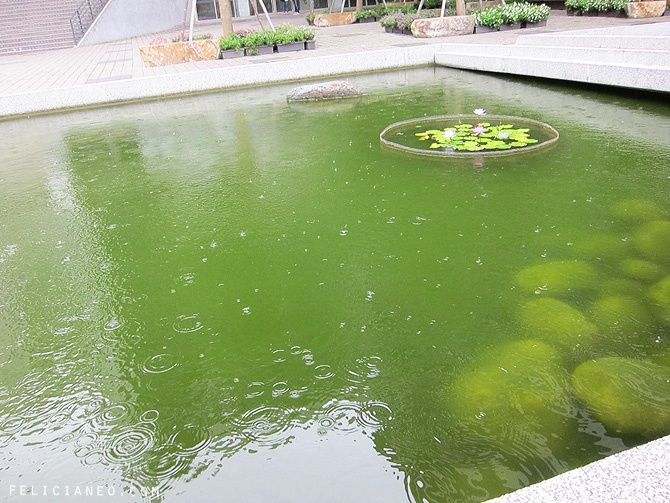 It's so annoying when it kept raining on and off when we were in Taiwan. We saw on the news that the previous night before we came it rained super heavily and alot of places were flooded. May seems to be the start of the rainy season. ):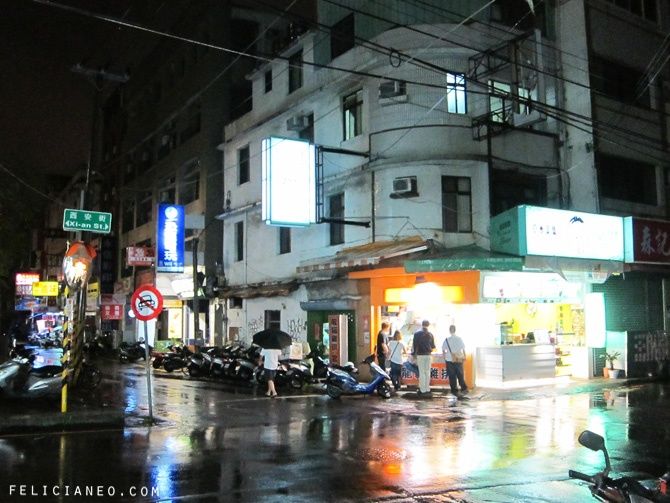 It rained throughout the night, so most parts of the night market was closed. ):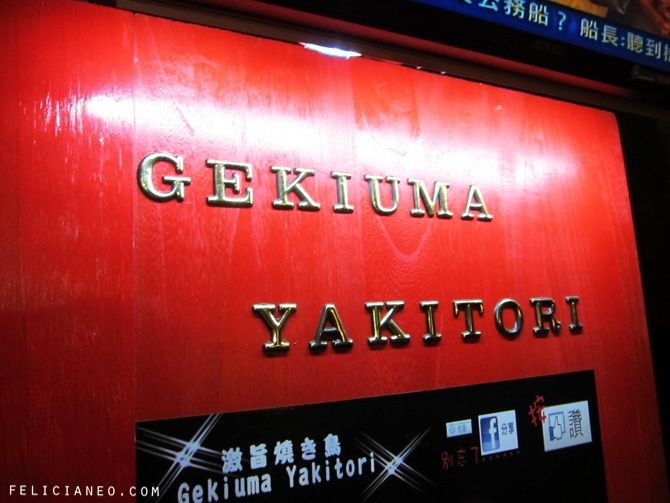 This store's near our minsu and they were selling Yakitori skewers.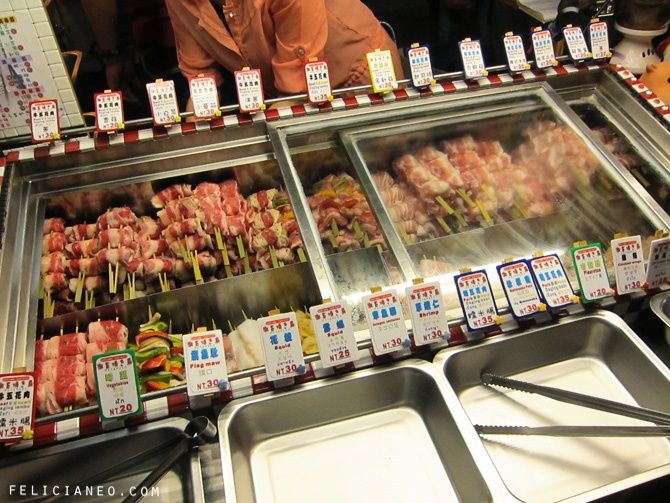 Different meat with different stuff for you to choose.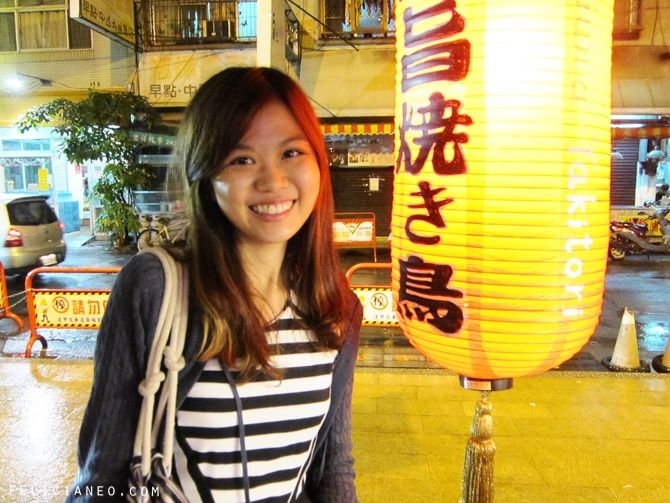 SO DAMN GOOD.
Anyway, we just continued walking down and eating every store that was opened. Honestly, everything in Taiwan tastes so good. Street food is really cheap as well, chicken cutlet there is about S$1.70 for a huge piece.. Seriously?!
Day 2 in Taichung!
After breakfast we cabbed out of our area to explore other places. Supposed to visit Yizhong Street (which is a place to shop for young people, something like Bugis Street) but we ended up at some ulu mall the cab driver recommended us to go. Zzz.
Found Daiso haha!
Whatttt??
We ended up walking all the way to Yizhong Street with the help of a map and some directions from random people. Taichung people are all so nice!!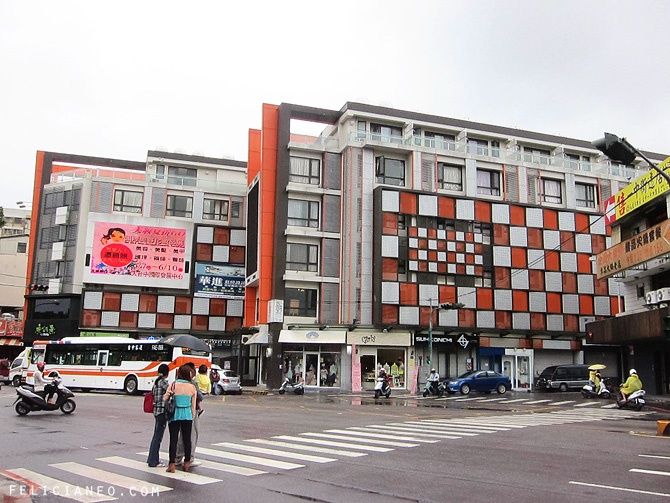 And we're finally here!!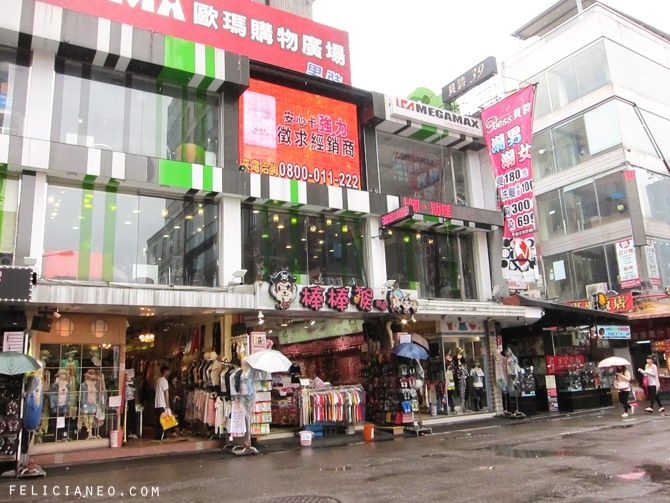 Shopping was a little disappointing. Taiwan fashion is… Hmm. Let's just say that it's not very compatible with my style haha. I find shopping in Fenjia Night Market better actually.
Ended up going to this departmental store near Yizhong Street.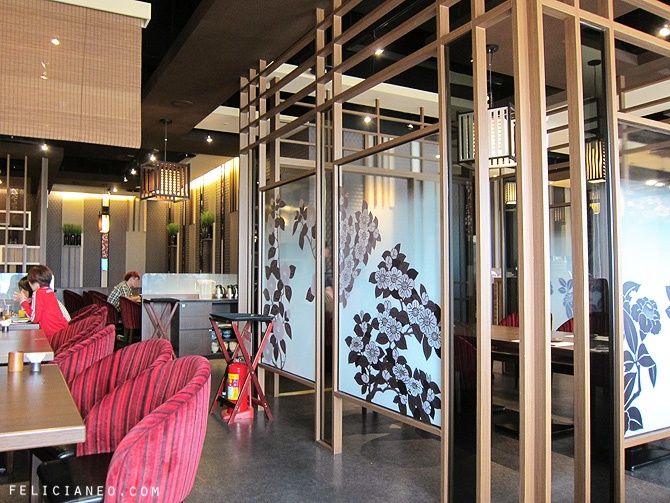 Dined at this Japanese restaurant on their highest floor.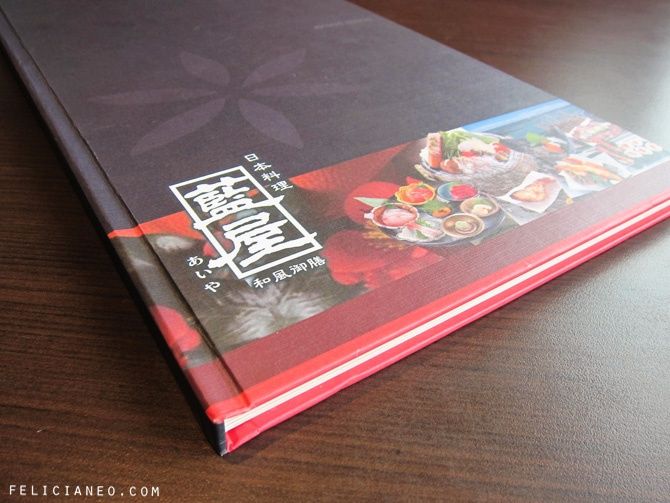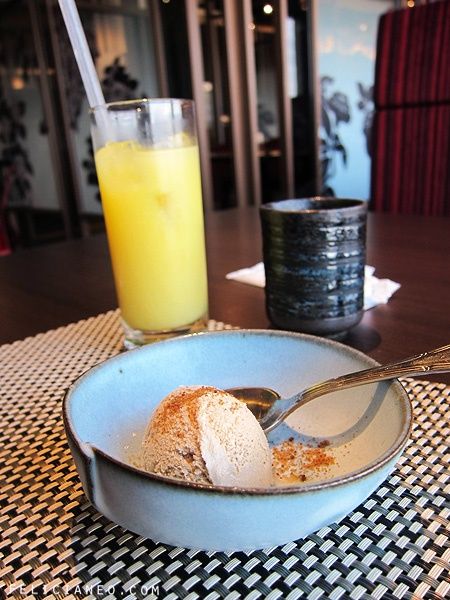 Nice ambiance, super good service and good view from above! I gladly pay the 10% service charge!! Anyway, the meal above (salad, main dish, miso soup, rice – can top up, desert and drink) cost only S$16 including service charge. This kind of ambiance and beef can easily cost twice the amount in SG.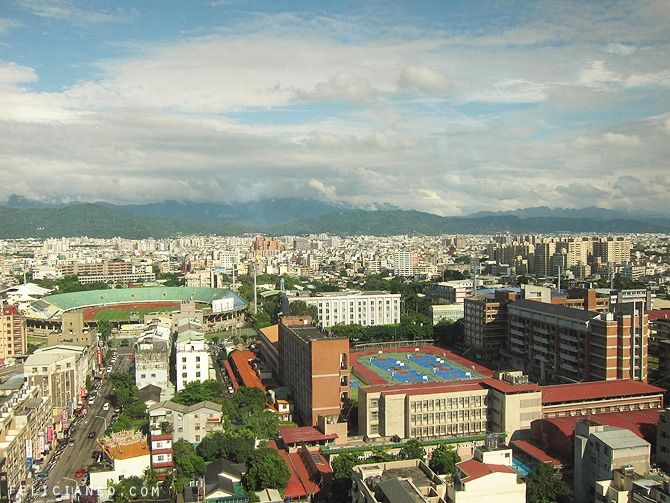 Hello doggy. People in Taiwan seems to love dogs. Tons of them around so cute!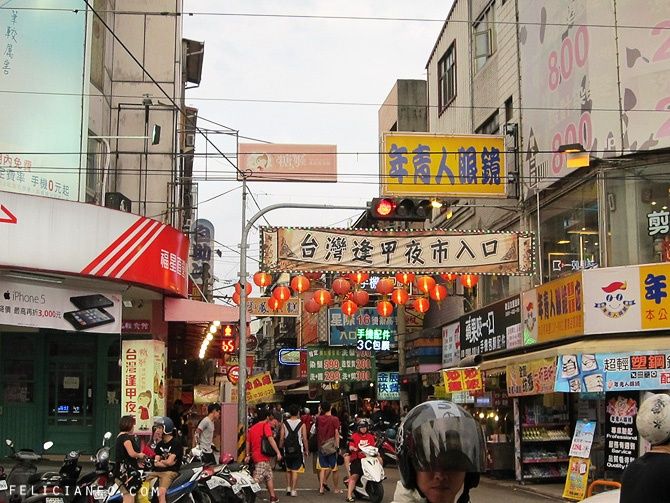 Cabbed back to our area for more food!!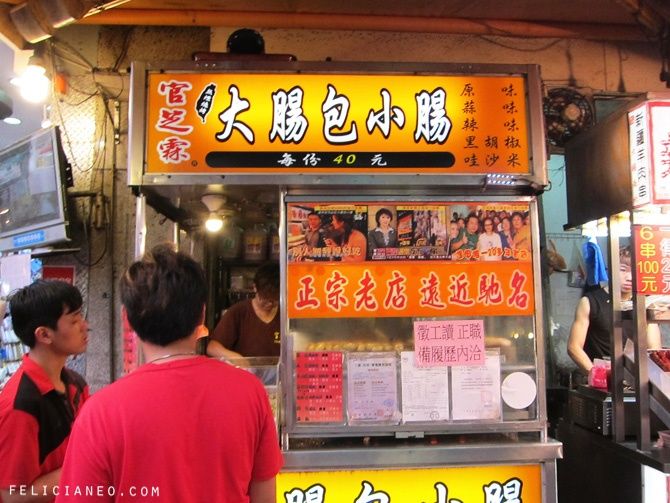 Huge gigantic prawns!
Saw this store featured on some variety show on TV.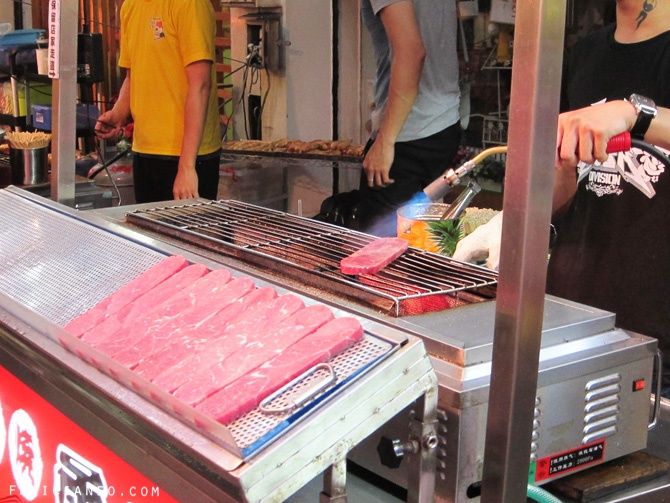 They're using the torch to cook the beef, so interesting. One reason why I love food in night market is cos most of the items are cooked fresh so it's hot!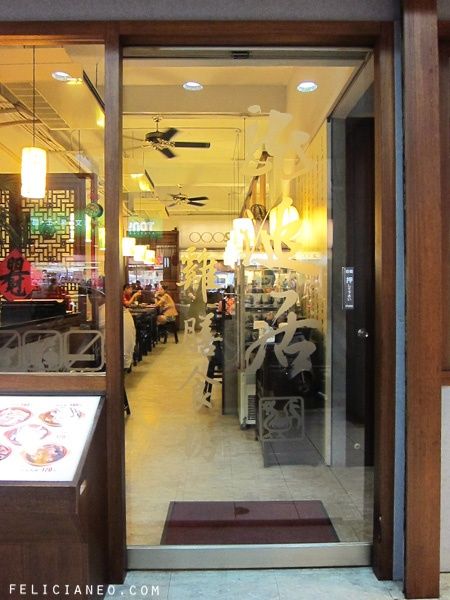 Tried this chicken soup place which our minsu owner recommended.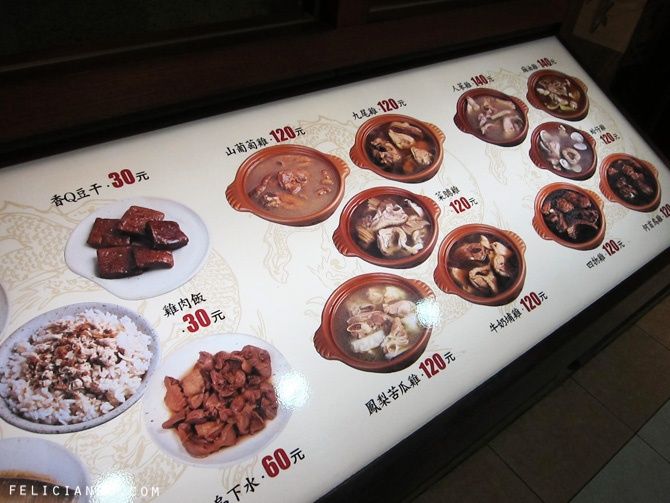 They've different chicken soups.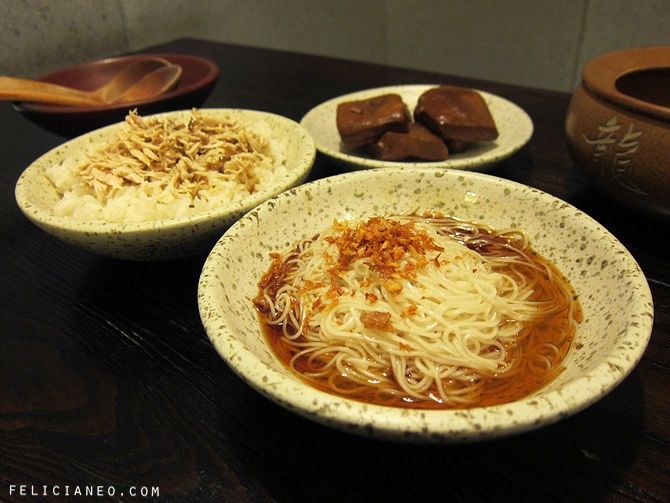 We ordered Sesame chicken soup to share, pretty good! I like how they added ginger into the soup. Ginger is good for bloated stomachs btw.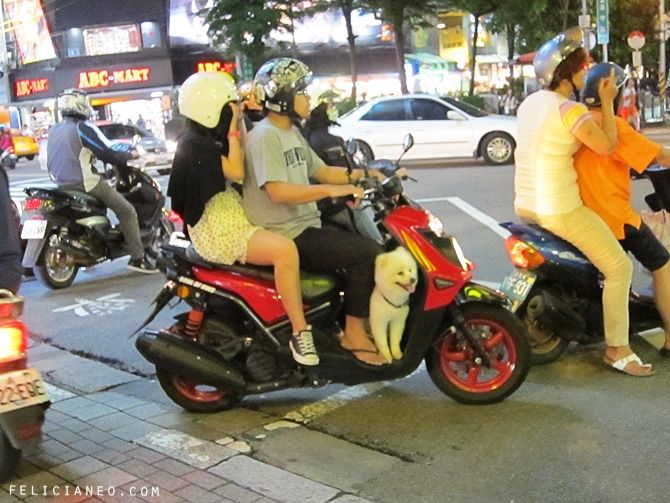 So cute!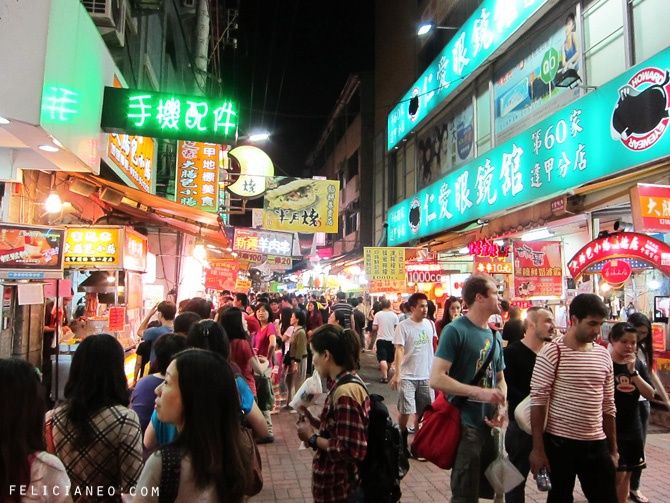 On our last night in Taichung we drank S$0.60 bubble tea with free pearls. It was SO good. And when we went back to order our second cup, the shop owner gave us S$0.20 discount so we got a cup of bubble tea for S$0.40 wth. Just in case you're wondering, it's the same cup size as the ones sold in SG. How do they even earn?!!
And this concludes our first 2 days in Taichung… Sounds pretty boring but we like to take things slow and leisurely. For Taichung some other places you can visit is probably the National Museum of Natural Science, National Museum of Fine Arts, Tunghai University (Luce Chapel), Art Street, Jingming Street. But honestly I think for Taichung you should book a cab for a day/half a day and go outskirt to visit touristy attractions like Lavender Cottage, Carton King, etc. etc. cos the places are quite inaccessible by public transport. I initially wanted to do that but then again I'm not really interested in the tourist attractions and I'm quite thankful that we didn't cos it kept raining.
Oh btw, you're able to get data plans from their Telco at the airport. I think it's about NT500 for 10 days (lesser days should be available as well). We didn't purchase that though cos our minsu has wifi and there wasn't really a need for data since I'm not going to use my phone much anyway. And you can buy 25 cups of bubble tea with that amount okay!!
Continue reading about my Taiwan trip:
Taiwan 2013 Day 3: Taipei (Wu Fen Pu & Raohe Night Market)
Taiwan 2013 Day 4: Taipei (Jiufen + Shilin Night Market)
Taiwan 2015 Day 1: Taichung
Taiwan 2015 Day 2: Cingjing Farm, Little Swiss Garden, Old English Manor
Related Posts: