Review: ChocoMarvel™
Note: This post is for girls only!! (Guys can read too for their girlfs haha)
One of the woes of being a girl is definitely 'that time of the month'. 5-7 days of losing blood and iron + cramps and discomforts that often comes along with it. (Not to mention PMS, lack of appetite, etc.) I know of friends who pop Panadol pills every time they get cramps. This is a really unhealthy way of soothing cramps It also causes your body to get immune to the drug, and you'll find yourself needing more doses to ease the discomfort.
During my recent 'time of the month', I had really bad cramps on the first 2 days. Shortly after, I was introduced to ChocoMarvel™! I was reading up about how it's a natural health supplement that can help to sooth menstrual discomfort + contains many health benefits. This was exactly what I needed during my bad cramping period. Why didn't I know of this earlier!!
Love from TSS.
Here's a little background information about ChocoMarvel™:
Ingredient list: Contains natural ingredients.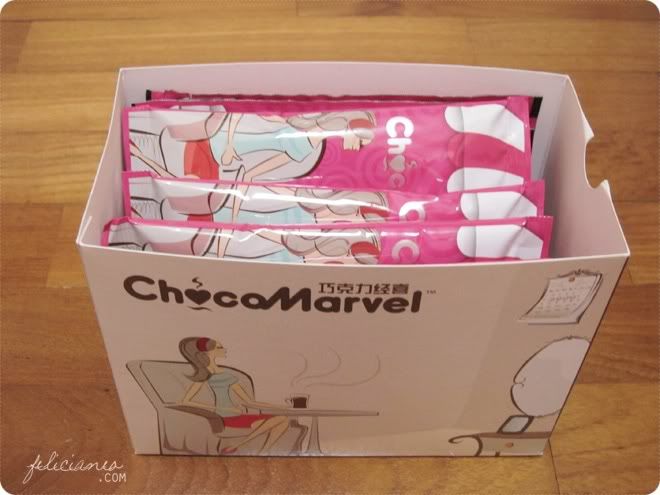 Each box contains 8 beautifully designed sachets.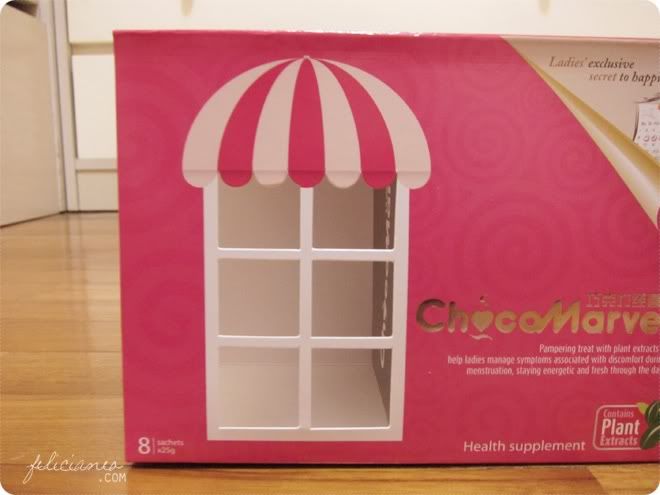 Love the cut out windows packaging.
Yummy choco powder filled with natural goodness.
I've tried the drink and it reminded me of Milo!! I really love chocolate, so this drink is perfect since it has a chocolate-y taste to it. But not to worry for those who're worry about putting on weight – It's low-fat!! How thoughtful of them. Chocolate taste's just nice, not too sweet. I didn't feel thirsty at all after the drink like how some sweet drinks make you feel. Rather soothing to the throat. I read that the drink has a slight herbal tinge to it from other reviews, but I personally didn't really taste the herbal taste though.
Interested in trying this? ChocoMarvel's giving out free samples at their facebook page!
Simply like their facebook to redeem your free sample today:
http://www.facebook.com/ChocoMarvel?sk=app_213564948660624
Related Posts: