Shop for CNY clothings with Jipaban!
Hello all!! CNY is my favourite holiday besides Christmas because it means I get to eat CNY goodies, and best of all, it's the time whereby everyone is dressed nicely!! And because I'm a shopaholic, that means that I've excuses to buy new clothes lolol.
And for those who have not gotten your CNY clothes, fret not! Jipaban.com is your one-stop online portal to purchase all your dresses, shoes, accessories, bag, etc.! Shopping is so convenient from the comfort of your home.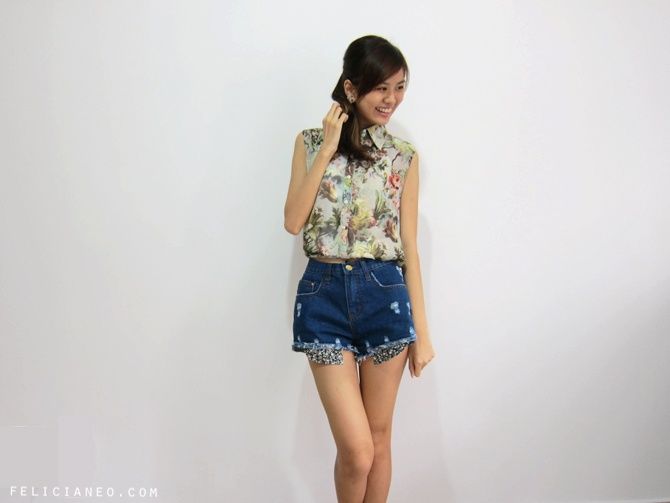 Outfit from Smitten X Jipaban.
For CNY this year, I forsee myself having like 3-4 sets of outfits for each day. This casual Elastic Crop Top + Peeka-Flora Denim Shorts is suitable for reunion dinners the day before CNY.

Absolutely love the peeka-boo floral details of the shorts!! And that cropped top is so easy to pair with any plain shorts.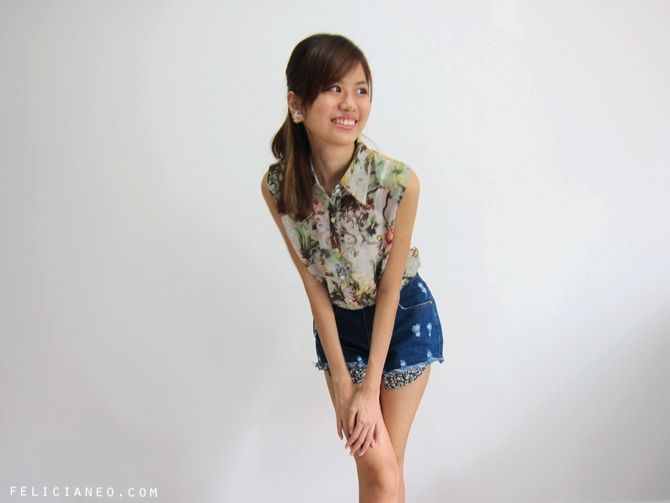 Embroidery Lapel Top from Smitten X Jipaban.
I forsee myself wearing this on the first day of CNY!! Paired this with an embroidery top with a high-low chiffon skirt, along with a cobalt blue satchel!!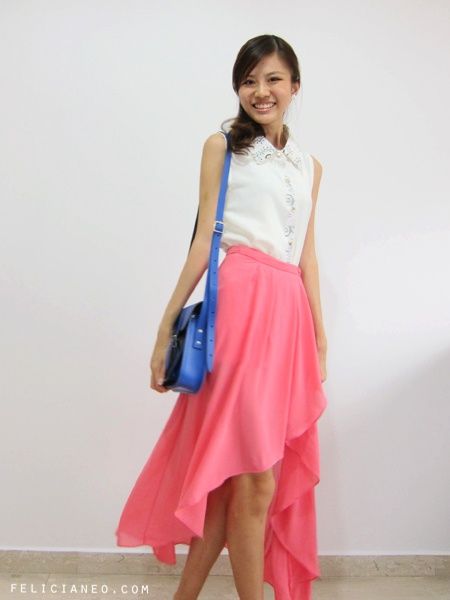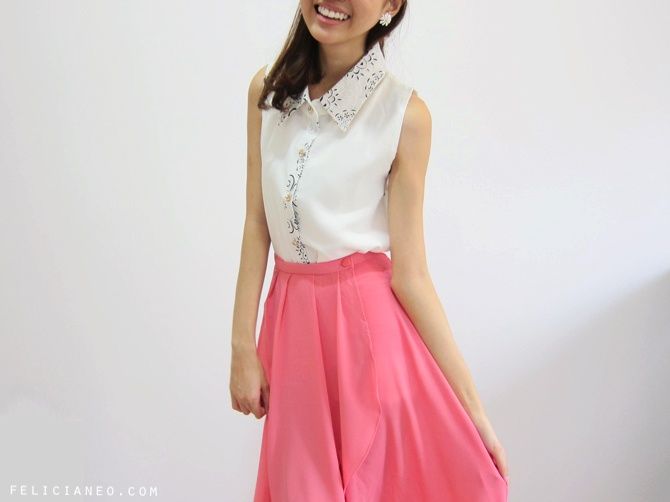 Btw, this kind of white tops with slight details are so easy to match with any bottoms! Trust me, you'll never go wrong stocking up such tops in your wardrobe. I've already thought of so many different ways to wear this top. Oh, I'm wearing the Daisy Summer Studs in Pink from Jipaban as well! They've so many pretty and affordable accessories for your pick !
Top from maryjulian X Jipaban, Knit Skirt from Smitten X Jipaban
Here's another outfit idea!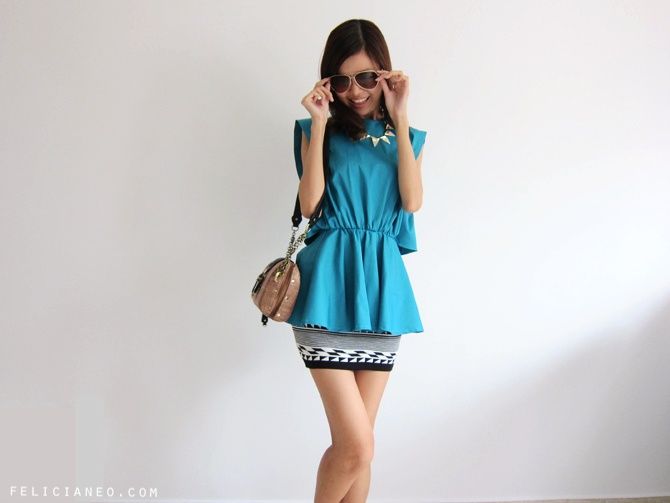 Both maryjulian and Smitten actually have exclusively manufactured items for this CNY and this Jacinth Flapback Top is one of them! I like how the top comes with a peplum cutting that helps add definition to my hips! And yep, this outfit is not really my usual style but I actually like it alot!!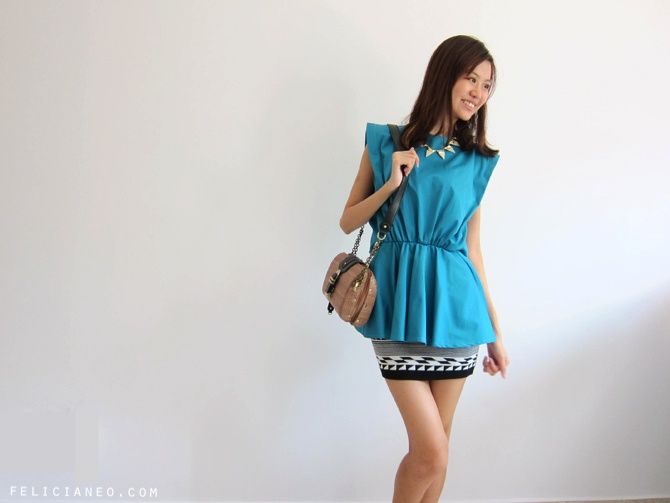 White triangle necklace from Jipaban too!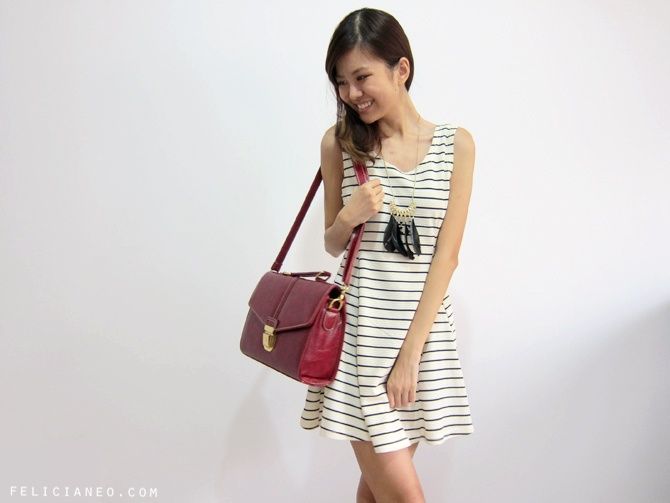 Stripes Dress from Smitten X Jipaban.
I'm officially a huge fan of Smitten!! Didn't know that they carry such pretty items.

Something more casual and very easy to throw on for house visitings! Because such dresses are more plain, match it with a suitable necklace to complete the look. (:
You can even pair it with a denim jacket/vest as well!
Start shopping for your CNY clothings with Jipaban! For those who have already bought your stuffs…. Well you can always stock up for the year lolol. A girl can never have too much clothes, right? (;
And if you've problems on mixing and matching, Jipaban's stylist will be blogging regularly to give tips on what's hot and what's not. Read their blog HERE.
Do also check out their Chinese New Year Lookbook to see the different styling ways and methods!
Related Posts: