School Look
It has already been 4 weeks into school, so I decided to do a school related post since it's something new which I've never touched on much! Alot of you are asking about how I do my makeup, so I've decided to also include a small section about the products I use for my school makeup look.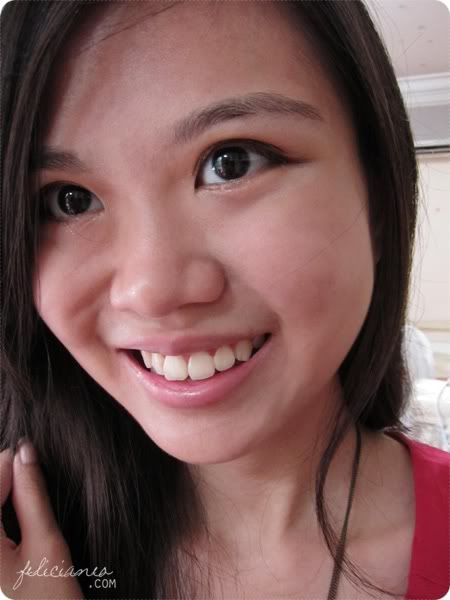 The products I use on days when I want to have light makeup on: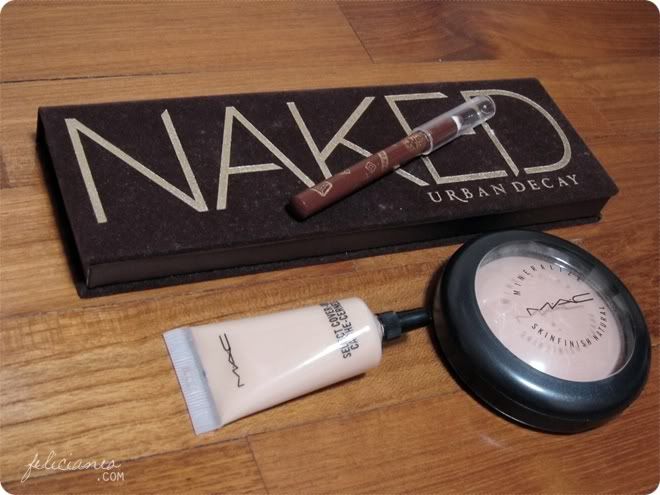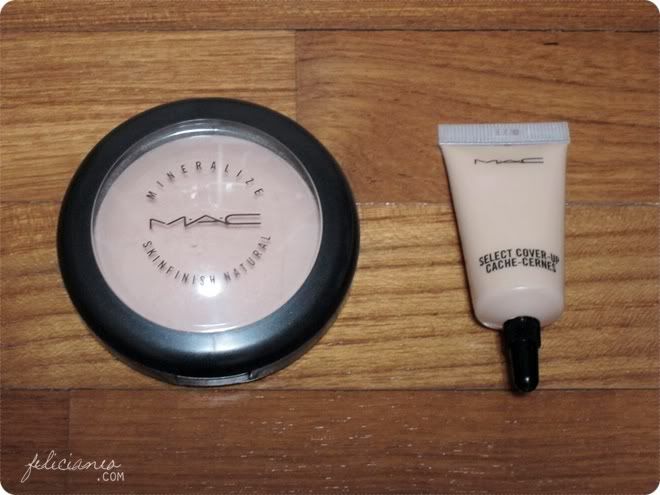 For the face, I only use M.A.C's Select Cover-Up Concealer and M.A.C's Mineralize Skinfinish Pressed powder. (Do note that basic skincare like cleansing, toner, moisterizer, and sunblock has to be done before putting on the products.) M.A.C's Concealer does give rather good coverage, but not exactly very heavy coverage (unless you put more). But that's fine, because I want the finishing to look natural. Pressed Powder to be applied after the liquid concealer to set the concealer. Gives a very natural smooth and natural finish to your skin. Note that I don't use blusher at all cos I want to give the impression that I don't have any foundation, etc. on and that I've naturally flawless skin!! (Which is not true laa, but whatever. Makeup is the closest thing you can get to magic.)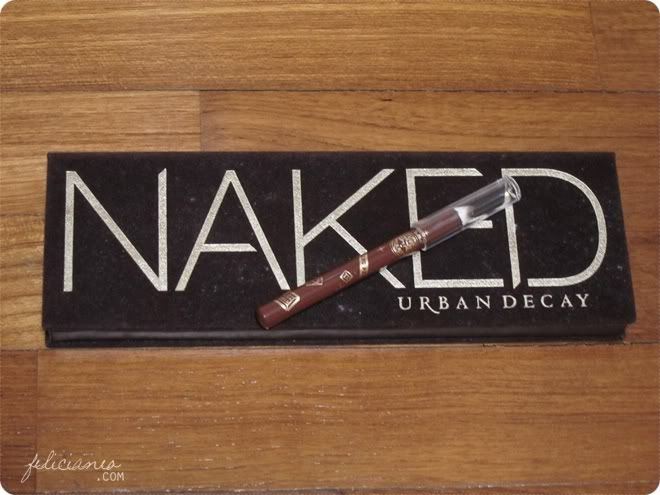 For the eyes, I always use Urban Decay's Naked Palette. The colours are so earthy and really easy to give the natural kind of colours I want. Eyeliner I use Majolica Majorca Jeweling Eyeliner Pencil in brown. (It's the one with slight glitter on it.) Brown eyeliners are best if you don't like your eyes to look too dramatic. Love the define, yet soft look brown eyeliners give. This is my 2nd pencil (in the same colour) from MM already and it's easy to apply and doesn't smudge on me. (I'm not sure if I've oily lids though)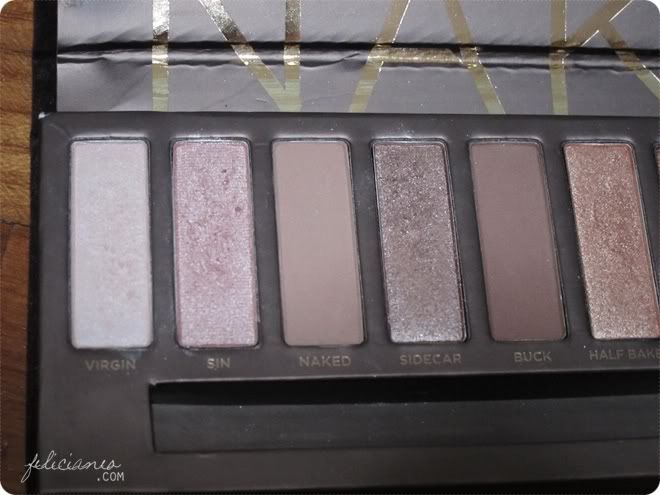 I use 4 colours in total usually. The light pinkish colour, "Sin", I use it as a base on my eyelids. Followed by "Sidecar" on the inner corner of the lids (both in the first pic), then "Toasted" in the outer corner. For highlights underneath the brow bone, I use "Virgin", that white looking colour in the first pic. But ahhh, somehow I always can't maange to capture the distinct individual colours on my lids in photos. I love the Naked Palette cos the colours are really very wearable on a daily basis and I'm still in the midst of experimenting combination of different colours!!
Since we're on the topic of school, here's some pics of my life in school…
My usual school bag… Just realised that I've been using this for like the past 2 years of my life in school?! But it's one of my most comfortable bag to bring around heavy stuffs. Others give me shoulder ache/appear like they're falling apart.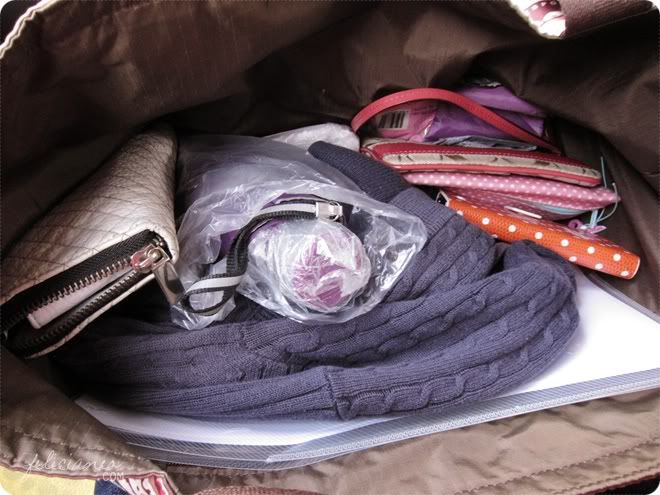 Peek inside my bag. Super messy. Sometimes I just dump my rubbish inside when I'm in a rush. Like literally rubbish.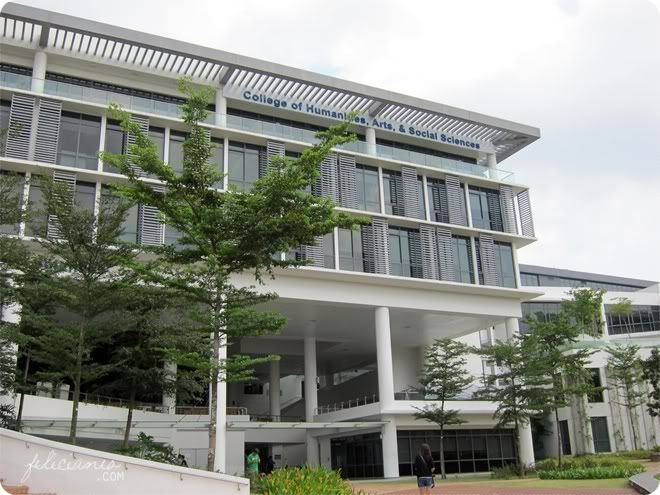 My faculty building! But well, we don't really use this much. Most of my lessons are in other parts of the school! Funny right.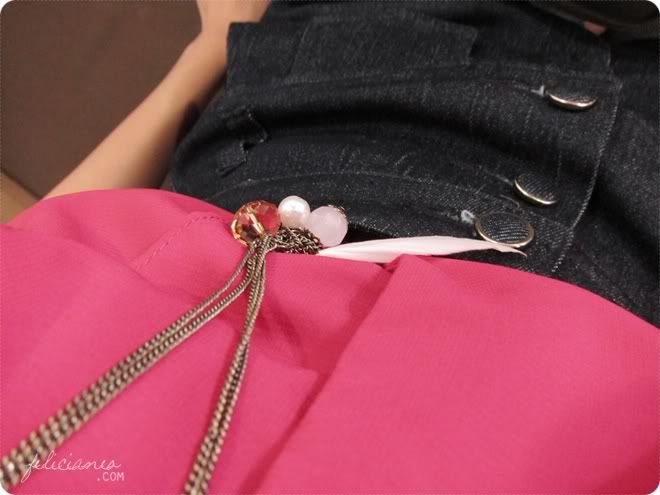 Well, in NTU, most people are usually dressed in top + shorts! So boring right. I hardly wear dresses to school cos I feel really weird, like out of place.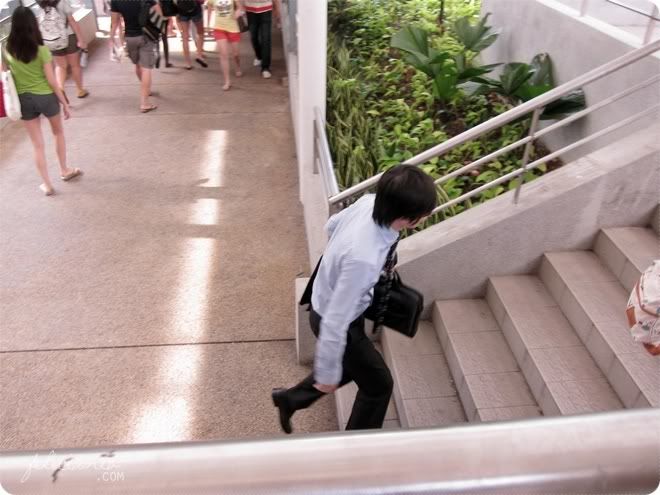 My boy in his presentation attire.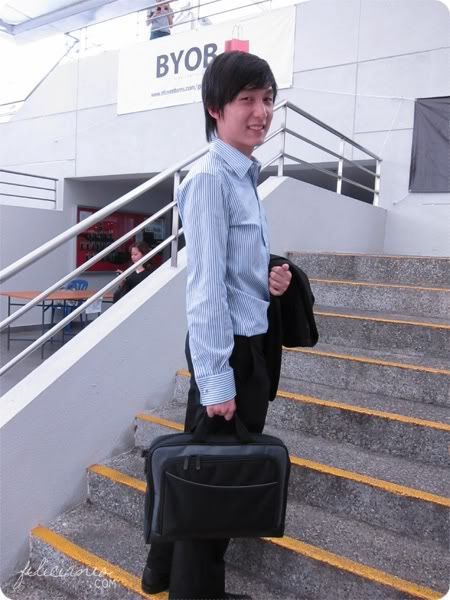 Rare days when I see him dressed smartly.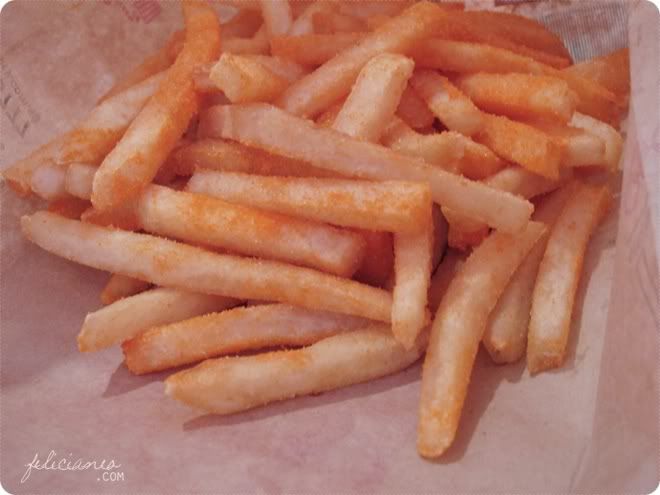 Mcds has new Cheese Shaker Fries!! It's really nice (if you're a cheese lover), and super addictive! I went to Mcds for dinner 2 days in a row just to eat it already!!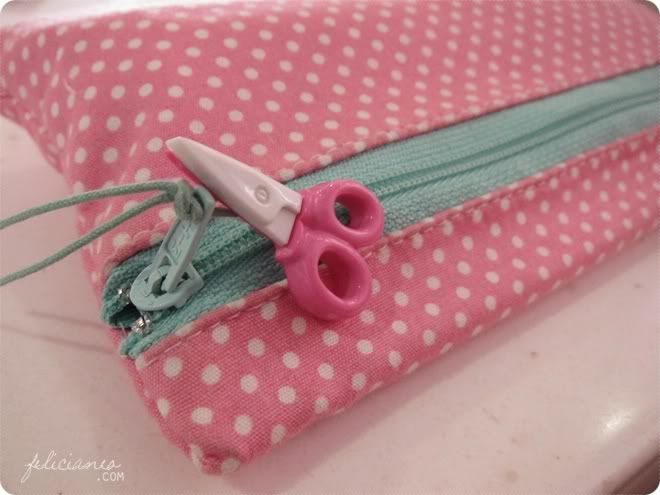 My pencil case. Cute right. Quite old already but still surviving well!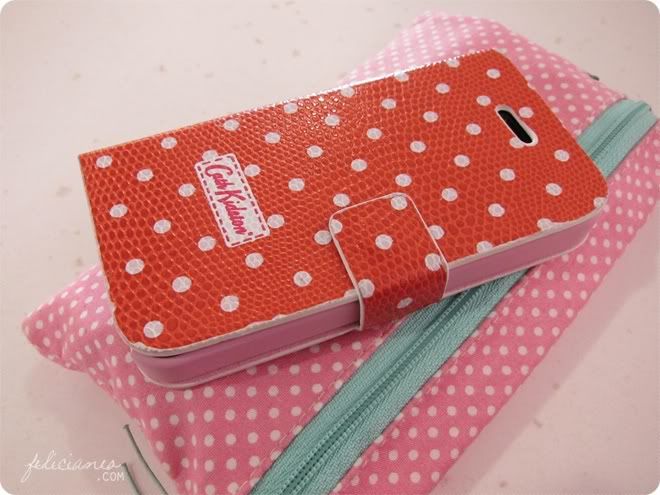 Hello Apple! I dumped my old Berry for you. Love my phone cover. Chio right. Like some diary book. (But rather inconvenient to type cos of the flap actually)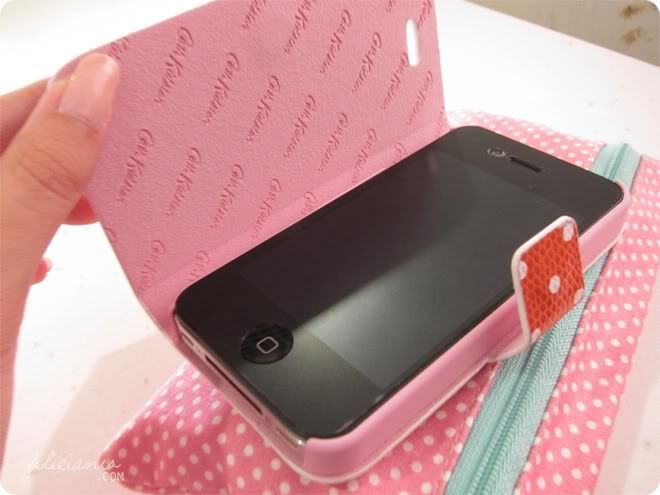 Comes with nice embossing inside!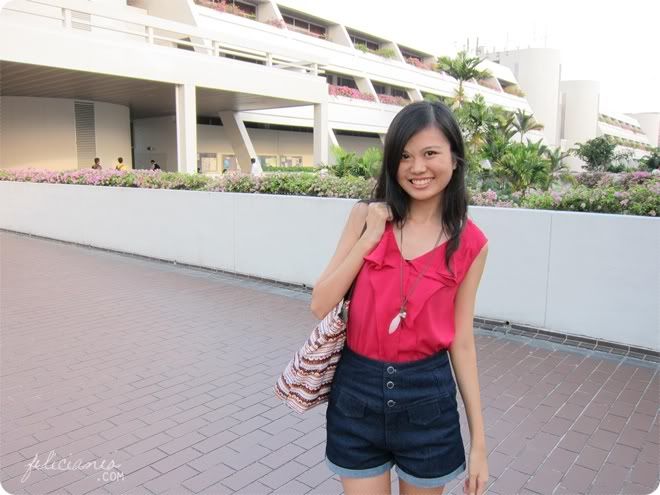 My OTD.
Yixiaodian's Double Flapper Blouson with TTR HWS.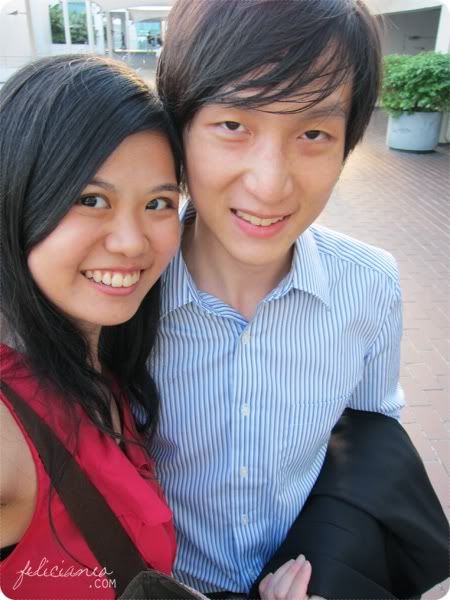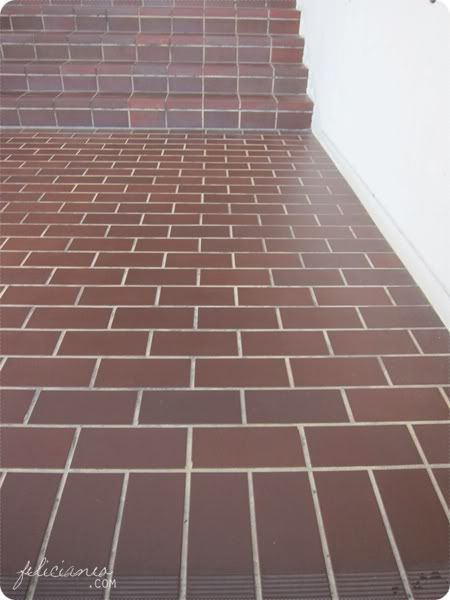 Inside the library!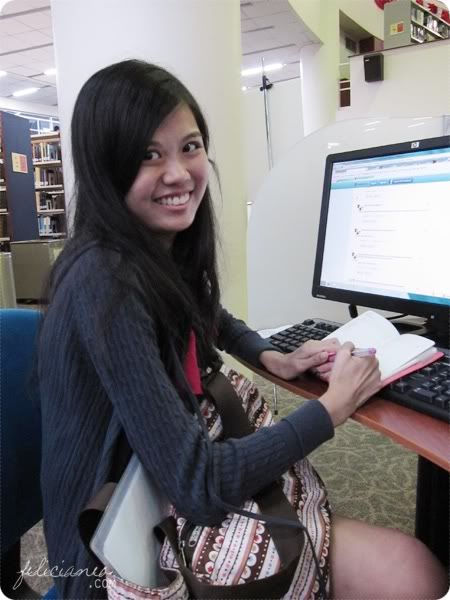 I was planning my schedule + blog posts…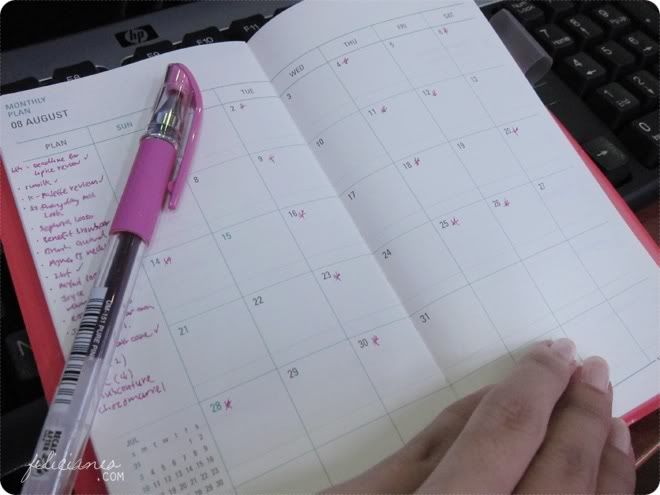 A peek into my scheduler. I always plan when I want to post my blog posts (to ensure that posts are evened out + I don't leave my blog too stagnant!) The markings are the days when I planned to have a post on!
And the side column are my backlog of posts……. OMG.
Some can be postponed, in case I encounter writer's block, so I always have back-up plans.
I'm Kiasugirl1990.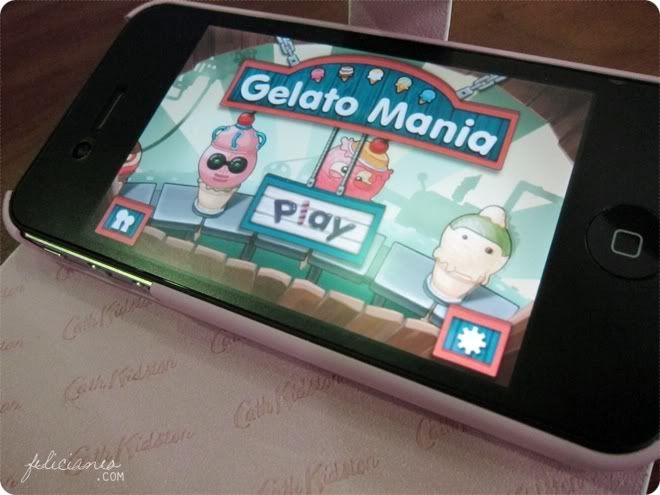 My newest game addiction… I love cute games + brainless/use a little bit of brain games. School's so stressful already, you need something cute to de-stress!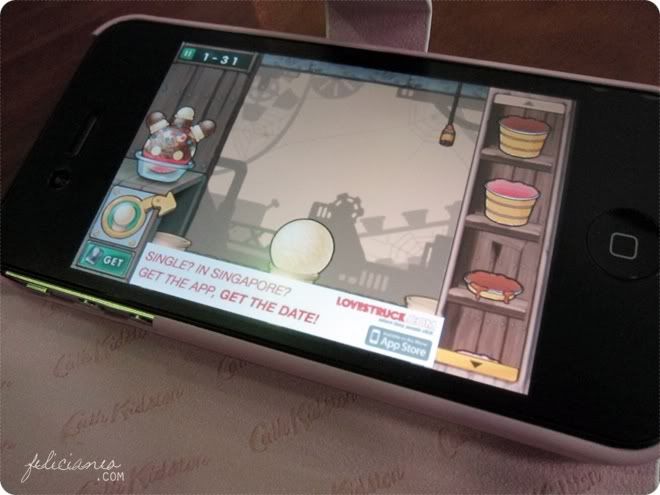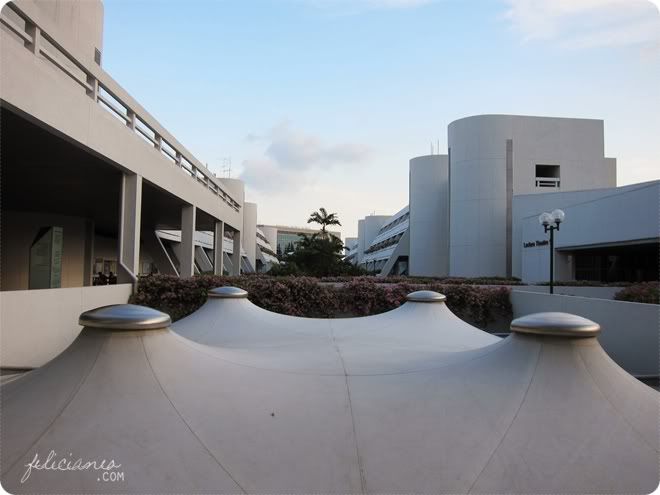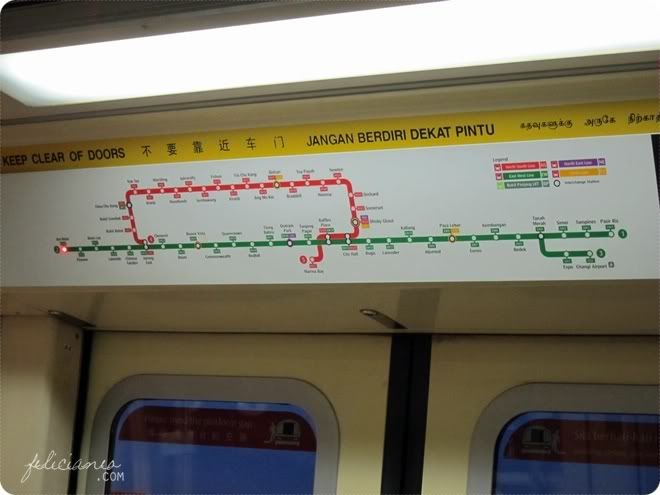 Why is my school so far. ): ): ):
(Anw, the LED system screwed up! Was at Pioneer station actually.)
—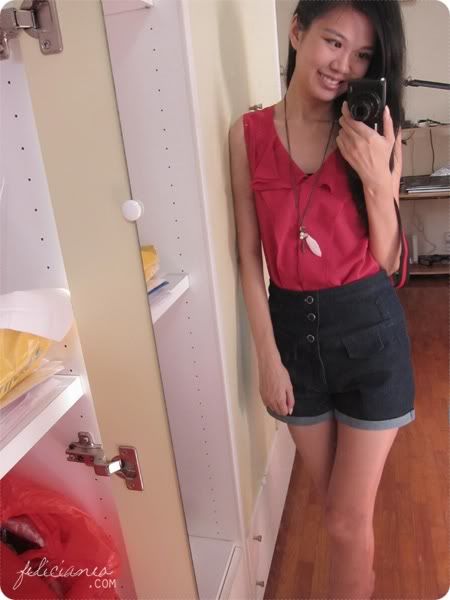 OTD top to school that day was from Yixiaodian as mentioned earlier! So cute right the name. Might not be an unfamiliar name to some! Some of their items sell out really quickly, and they've quite a few items that catch my attention! Especially since the clothes they carry are all very colourful, I like!
I specially chose this top cos I thought it'd go along really well with high-waisted stuffs!! And since I'm so into high-waisted shorts/skirts nowadays…. I need more tops to match! (The thing about seperates is that you need to rack your brains to match the items, unlike dresses.) The double flaps are so cute and unique looking. Material's of silk polyester blend and very soft to touch! I need to wear a tube inside though cos it's slightly loose on me. Colour's more to pinkish instead of red (as shown in their launch pics) in real life. Sweet colour, I like!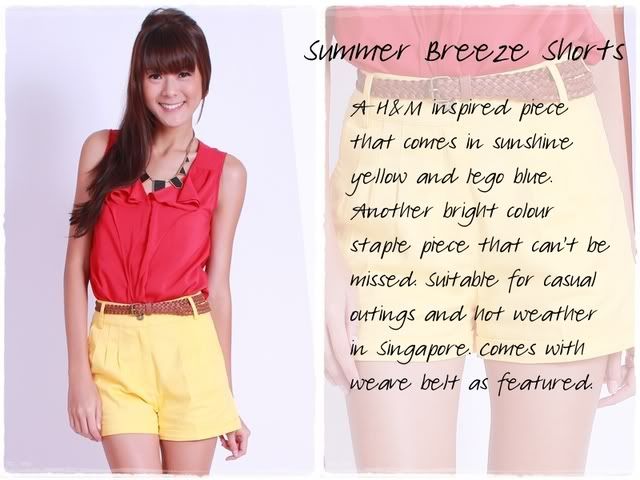 I like how they paired the top with the Yellow Summer Breeze Shorts (also found in the same collection, and comes with chio weaved brown belt as shown).
Their launch preview: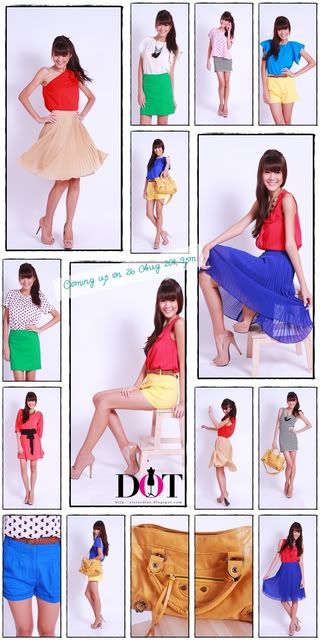 So bright and colourful right!!!
Visit http://yixiaodian.blogspot.com to view the full collection! (:
(P.S. I like the mustard bag too!!)
Related Posts: