Reviews: TTR, MYNT + Olympus E-P1!
2 mini reviews of my pretty buys the past 2 weeks!
MYnt Medallion

Super chioo right! Simple yet stands out!
MYnt Facets of Heart
(Pre-launched item!)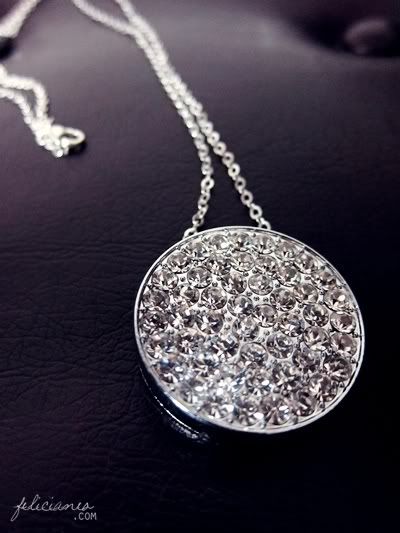 Bling bling!! I'm not really the kind who likes bling bling stuffs, but this design is definitely growing on me!

Look at how intrinsic the workmanship is! Looks like it's worth so much more than what I paid for! <3 Not yet launched on MYnt. Do look out for their launch this sunday if you love this design!! I know quite a few people who are eyeing on this piece, and since stock's limited, MUST CHIONG TO GET IT!! (:
http://mynt-shop.livejournal.com
—
TTR Spring's Desire Waterfall Top in Pure White & Raspberry Pink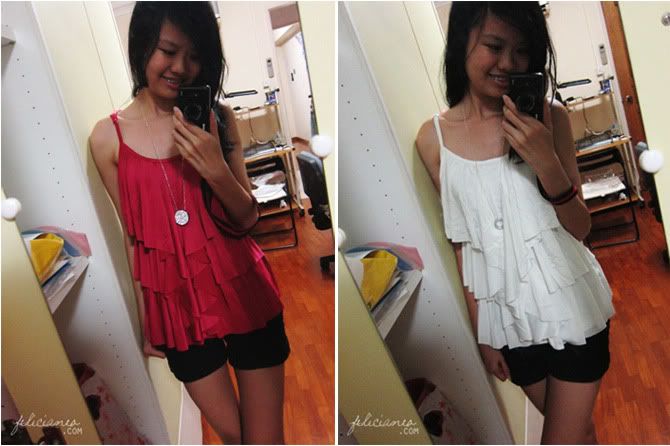 LOVE THIS TOP!! Super pretty waterfall frills design at the front and material's so comfortable! Has a very classy sheen to it and very soft on the skin! So glad I got it in 2 colours. I really love the raspberry pink it's a very gorgeous colour IRL! (:
Wore the pink one out the other day to Downtown East! (My new fave top!)
And T got himself a new toy just 3 days ago!! Finally see him spending his money on something else other than watches argh.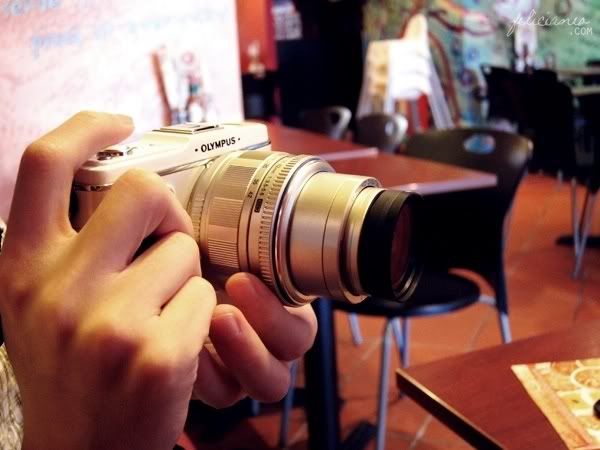 Tadah. A little outdated model though. 2nd hand!
Olympus E-P1 with the 14-42mm lens and some UV filter I think. I know nuts about lens.
Super bulky loh the lens. And troublesome to twist in and out to keep/switch on the lens. But it does make the camera look really pro.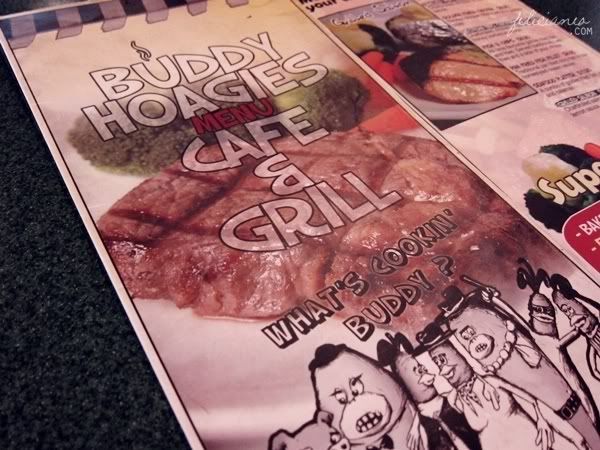 Went Buddy Hoagies for tea break!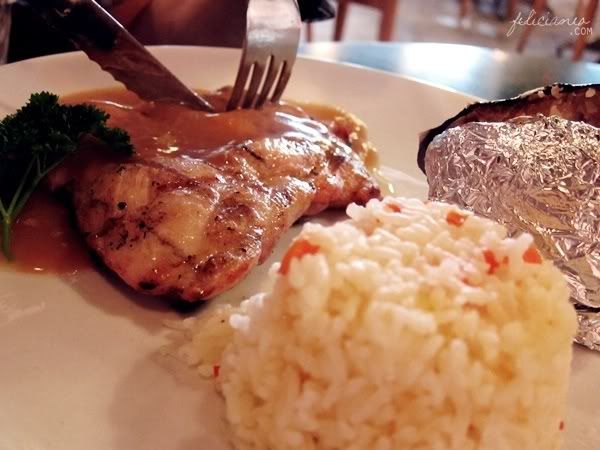 Student Meal! Can I be a student forever?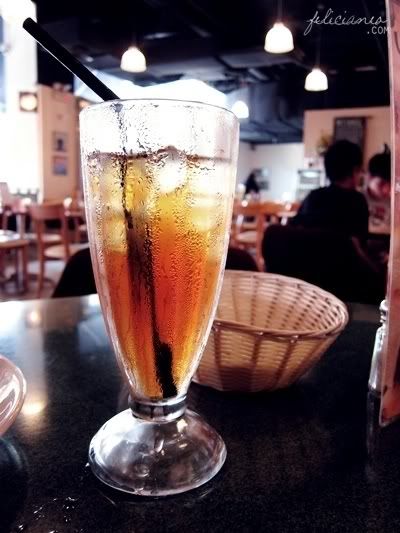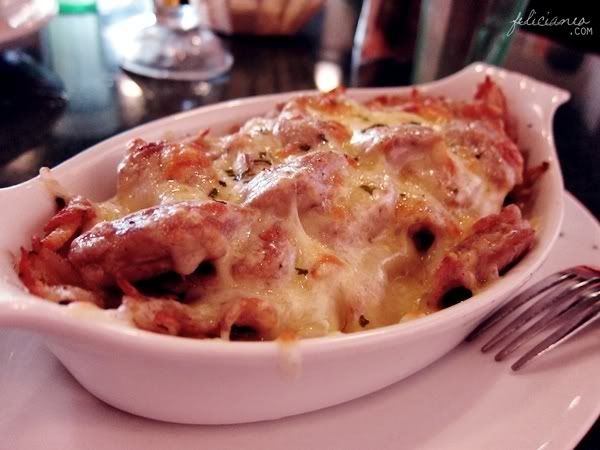 Was craving for some Rosti that day.
Potato goodness.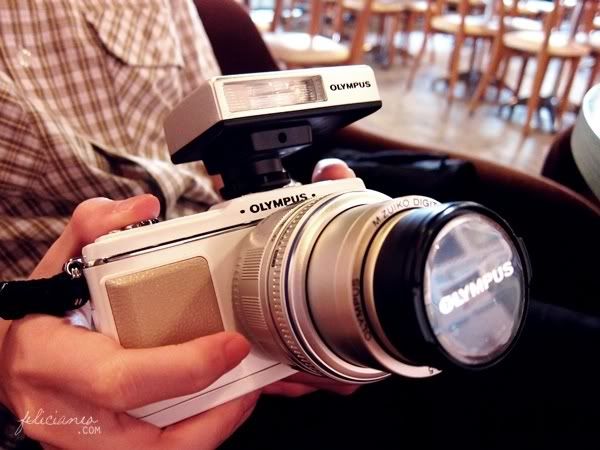 And this is how the camera looks with the external flash. HAHAHA. Act cool only.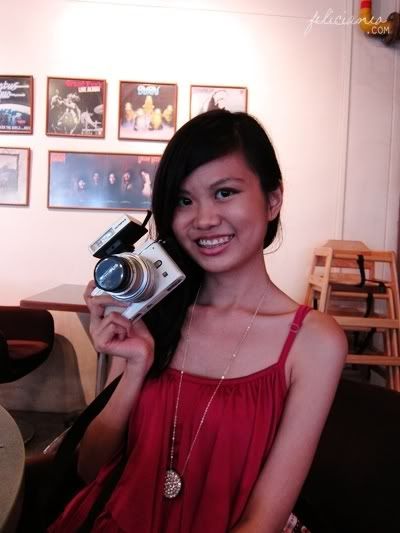 I've always wanted to get my hands on an E-P1, after I see how great Yina's photos turn out. I love the camera's brownish vintage-ish effects. But to be honest, I'm kind of disappointed with the pictures after testing on T's camera. Still need to familiarise with the settings. One thing bad about this cam is that it's rather user-unfriendly. And I heard that the camera works better with the Lumix Pancake lens. (Which costs a bomb) Not sure how different the pictures would turn out though.
Headed to Pasir Ris Park to test out some shots.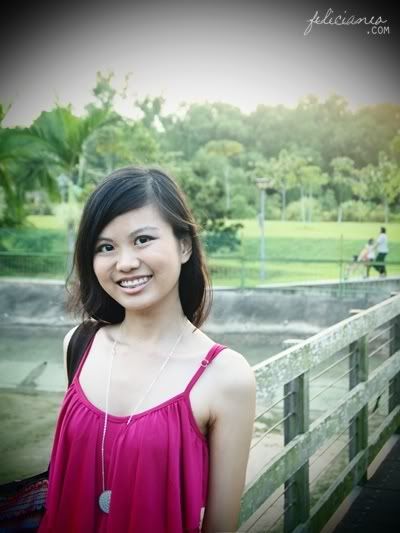 The pin-hole mode! Makes pictures look as if it's photoshopped with the vignette effect. Pretty cool, but really laggy in this mode!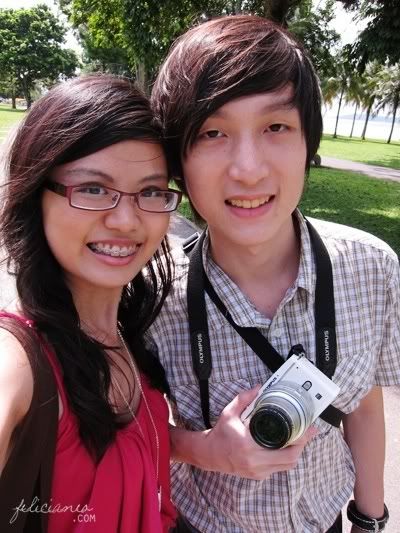 T: "Eh wait. Must take my camera also. To welcome him into the family."
LOL! -_-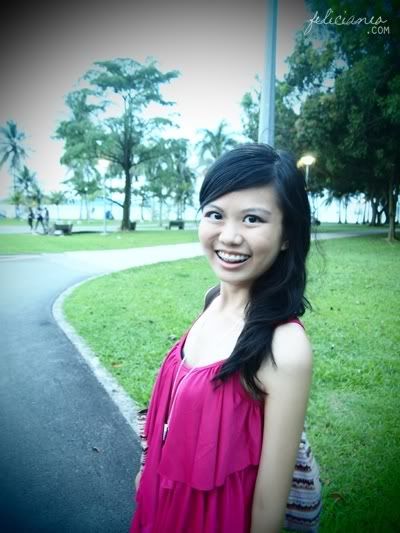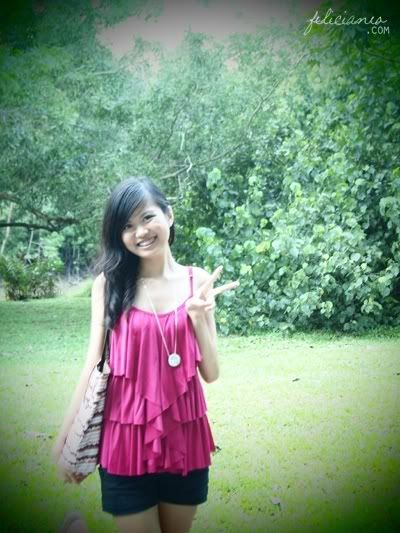 I LOVE MY RASPBERRY TOP!!
Actually to be honest, after much testing, I find that the pictures from the Olympus E-P1 turns out about the same as my Canon S90. (so far in bright sunlight) And I still love my S90 alot cos it's so compact and easy to point & shoot! Whereas the EP1, esp with this lens where you have to twist the lens to switch it on, take out the cap at the front… And so bulky that someone as clumsy as me sure knock the lens into something.
Another point about the E-P1: Night shots phail.
Yes. Even with the external flash. I think we're just very noob at photography but the night shots turned out rather bad. If you like to take pics at night, S90 (or S95 currently) is still da best!!
But you've to admit that the E-P1 looks really good. We were shooting and this girl actually turned around and kept looking at the camera haha! And I still love the tinge of brownness in the pics of the E-P1.
And because I love my S90, here's a shot taken with it, with my hair blowing so nicely in the wind (HAHA):
I love you recess week. Please don't leave me!!
2 tests next week – Good Game!
Related Posts: