Reviews: Sephora Perfecting Cover Foundation + Smoothing & Mattifying Primer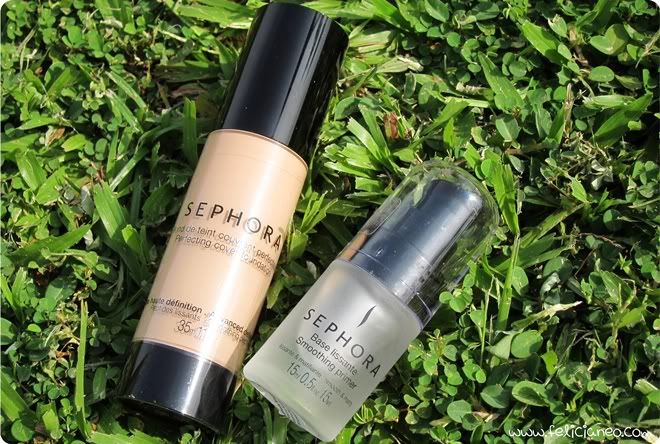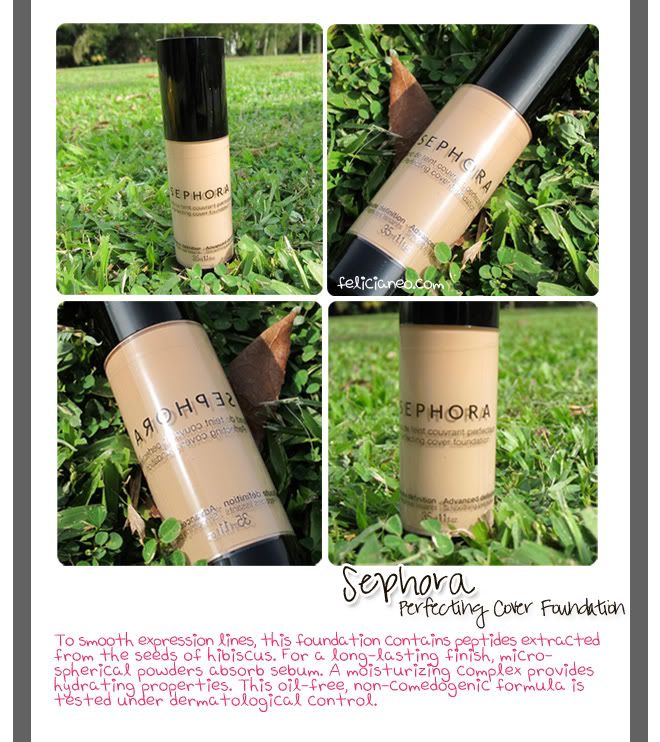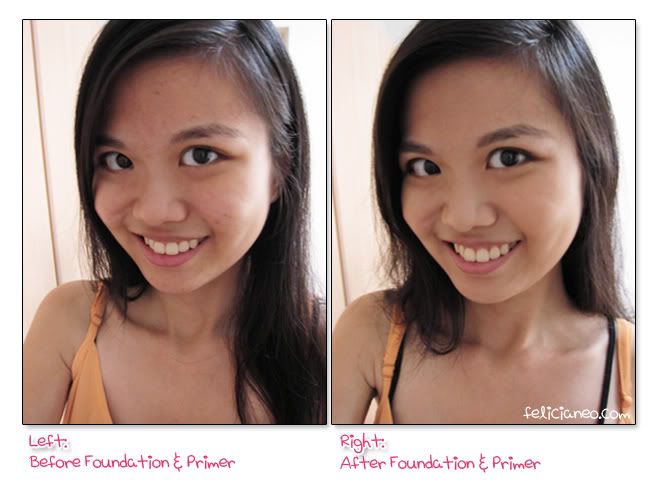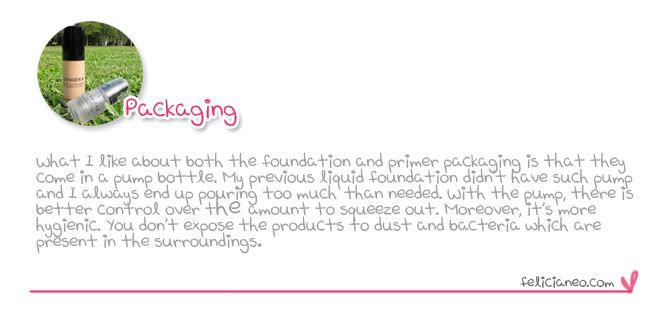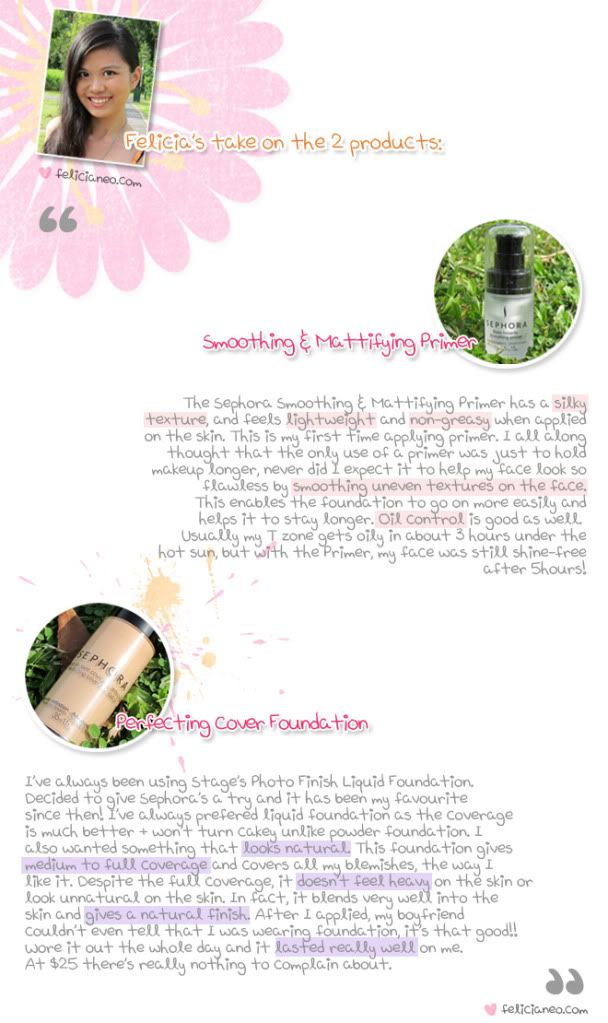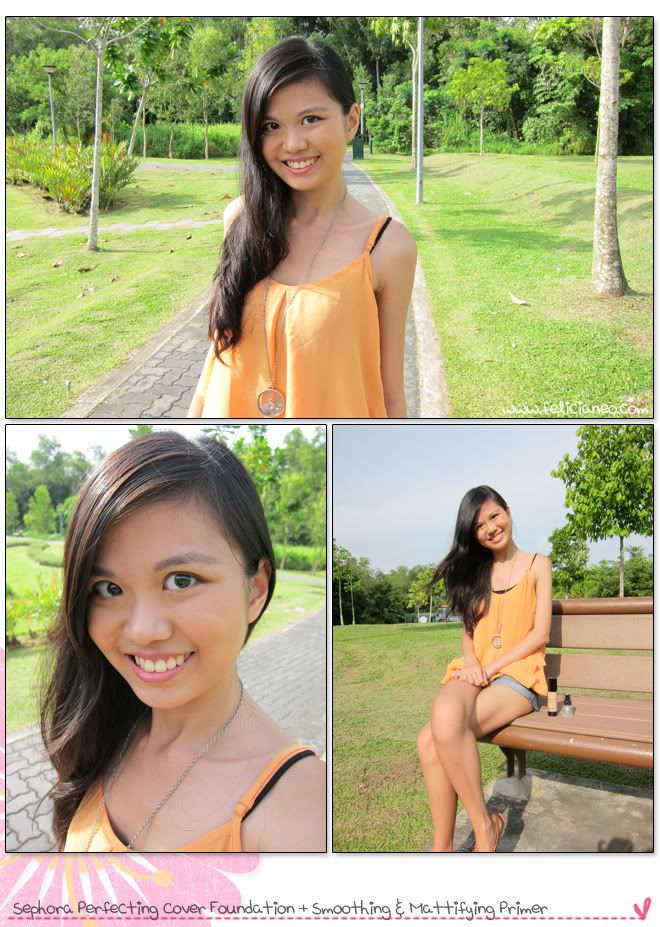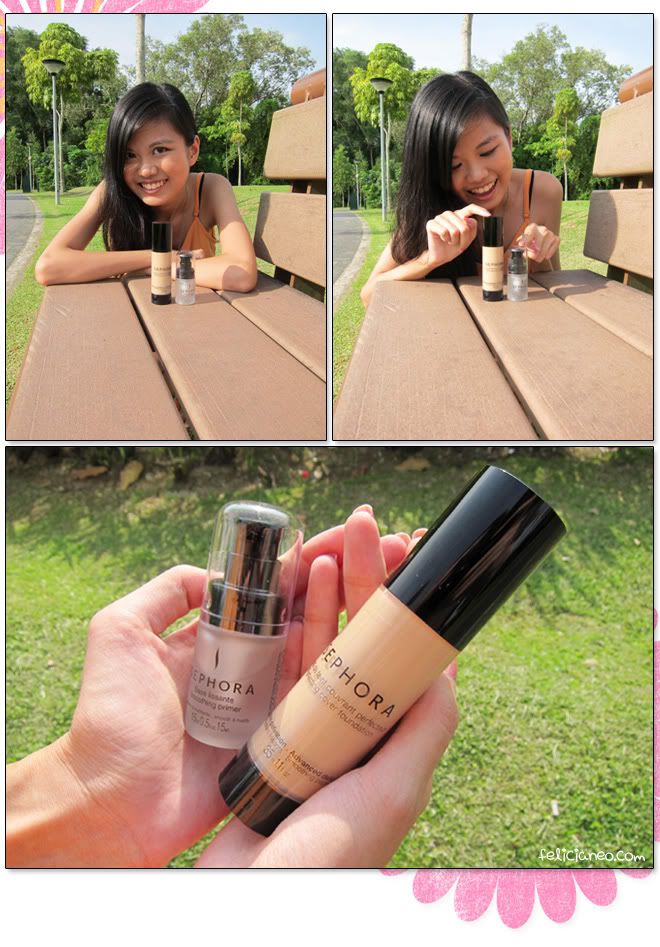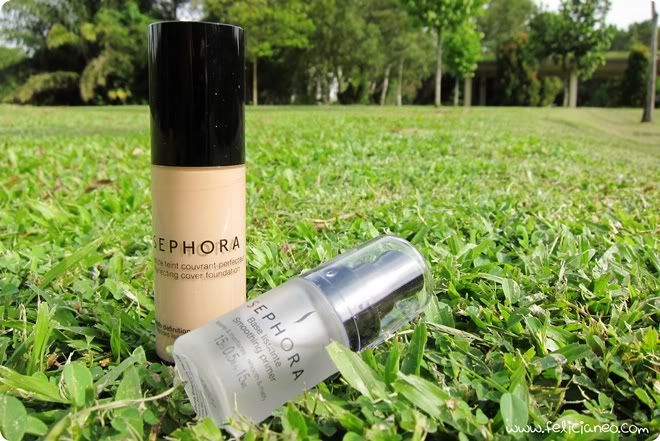 Ahhh, haven't done a full pictorial collage post in a long time! Been wanting to review this 2 products I've got from Sephora for ages, but yet to find time to sit down to do a good post. I've planned how I wanted the layout for this collage to look like 2 months ago, so doing this design for this post was quite a breeze (except taking pictures under the hot sun and standing in the middle of nowhere with a camera and products in hand looking like an idiot. Loads of people were staring but well… All for the sake of getting pretty pictures!) I love how the pictures turned out and they were exactly the way I had in mind.
Anyway, I've been using this foundation for hmmm close to 3 months? And it's really really good! I use it on days when I need heavier coverage, yet the finishing of it still looks really natural even with full coverage. Okay, actually this is the only foundation I use lately, either that I just use concealer or no makeup.
Any questions/comments, direct them to my formspring! I've replied quite a few last night, will do the rest later or something!
http://www.formspring.me/felicianeo
Related Posts: