Reviews + Seoul Garden
Finally got to eat my Seoul Garden after sooo long!! (Either no time/rain/closed for renovations zzz)
OTD: Red Poppiez ASOS Inspired Top in Grape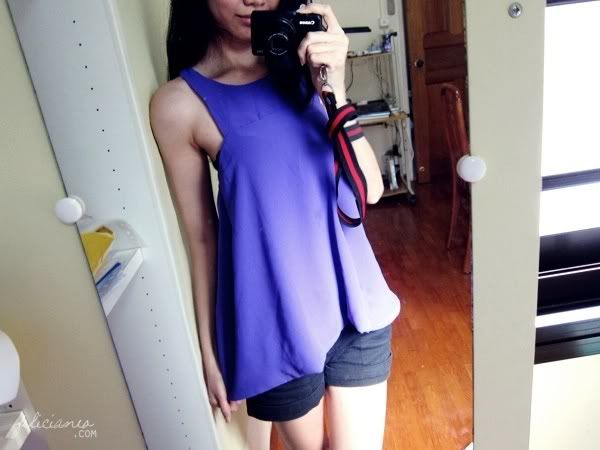 Love the ala cart style of Seoul Garden at Downtown East branch. It used to be a Korean BBQ restaurant called Fresh Bulggogi, but they changed it back to Seoul Garden after awhile. (both under the same management I think) I love Fresh Bulggogi why did they have to change ): ): They still have their only outlet at Airport T2 though. Not buffet style and more ex.
But nevertheless, the computer system from Fresh Bulggogi is still preserved at the Seoul Garden outlet @ Downtown East!!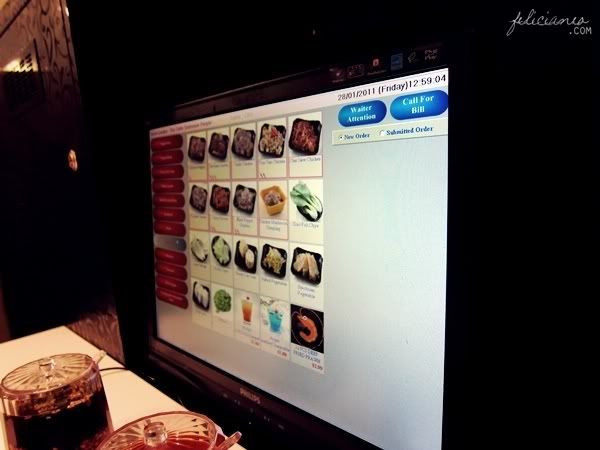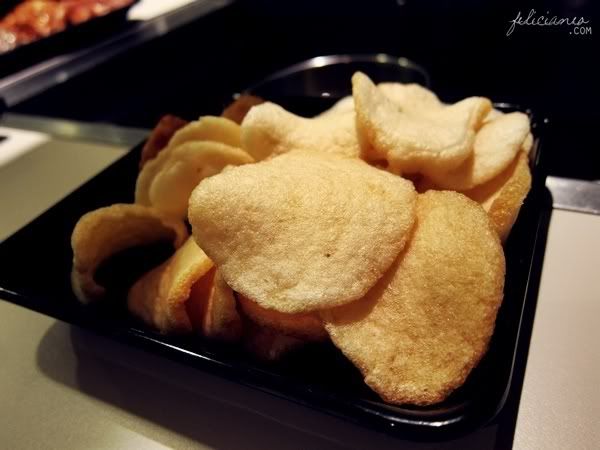 The crackers are damn shiok.
The chicken set that is served even before you order anything. 3 different flavours: black pepper, spicy and garlic I think. Not too bad. My fave is the garlic one.
Drinks included in the buffet price too! I remember long time ago when I ate with my parents we had to like top up a certain sum ($3?) for free flow of drinks. Is it still like that??
Oil filled goodness. *Slurps.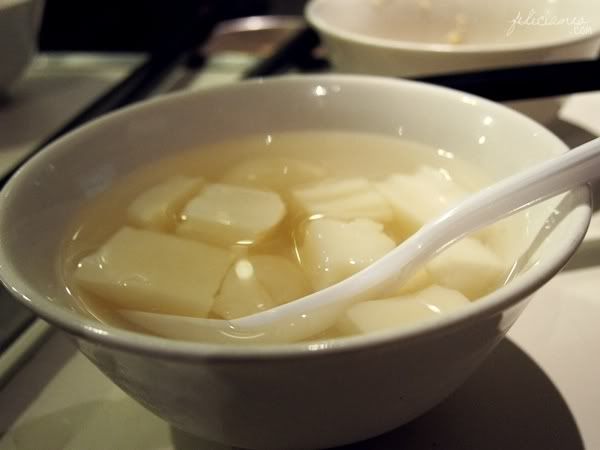 Wide range of desserts.
The best part? Everything's served fresh!! Unlike other outlets where the food are all placed open in the air. And very good for lazy people like me who hates to walk around to get my food. Everything's automated just need to click click click! This is probably the only Seoul Garden outlet I'll frequent hehe.
Oh yes. Another reason why you should go to the Downtown East outlet??
They've installed this ermm.. device just recently! To suck up all the oily smoke so you wouldn't stink after eating. And it's tested and proven to 99% work (for me) LOL. Bad thing is it feels slightly annoying for this thing to be infront of you. But oh wells, for the better good!!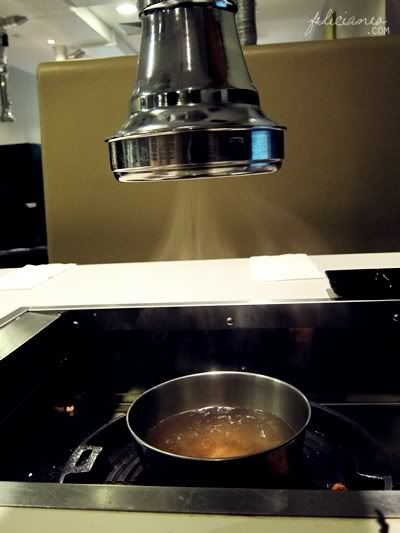 And Downtown East so shiok to hang out. Just a short walk to the park!!
Ahem. Pardon my face in the following pics. All so nice cos of the wind blowing effects so have to spam. Still got some more nice ones okay but will spare you all from the agony.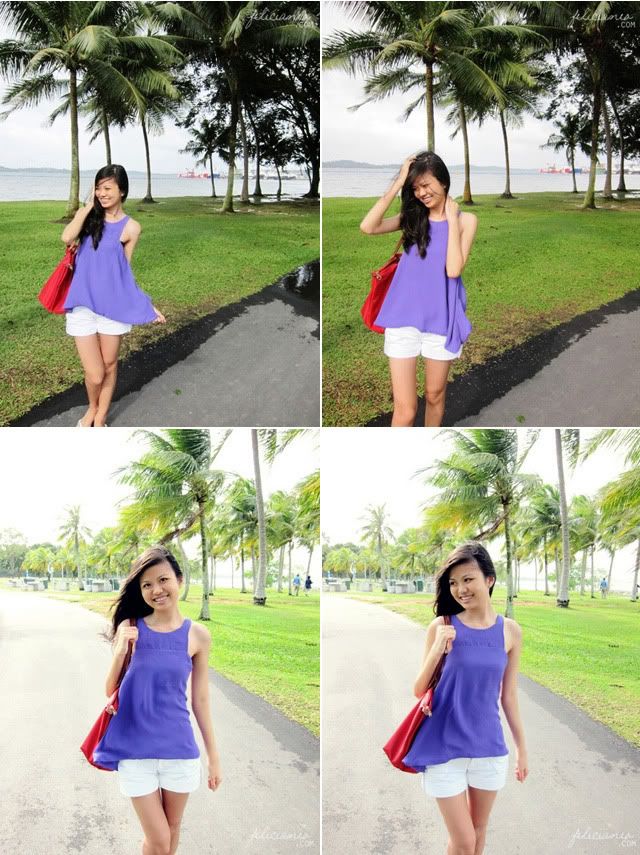 ASOS Inspired Top from Red Poppiez.
It's actually grape colour no idea why this colour always turn out blue in photos.
One of my fave basic casual tops for school/play cos it's so easy to throw it over!! Need to wear a tube inside cos it's loose at the sides for me though. But nevermind, still chio!
Nah here's the collection link don't say I never share good things:
http://redpoppiez.blogspot.com/2011/02/collection-2-alice-in-wonderland-part-1.html
Anyway, I miss my long beautiful hair. ): ):
Damn pretty right the curls. I had to itchy mouth go tell Stephanie (from Salon Vim) to snip it shorter when I went to redo my curls. For those interested, shall blog about my hair some other day when I feel like it.
—
More reviews: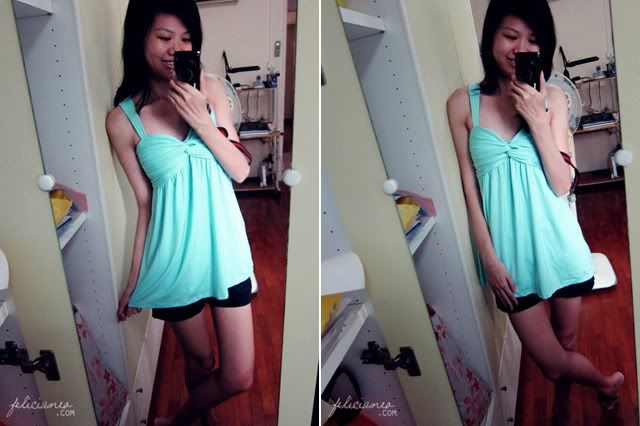 Sweet Mint Bustier Top from HWC
I love babydollsss. And mint colour clothings lol.
Very good quality lycra material.

Casual Mini Bag in Grey also from HWC
I don't usually carry backpacks, but fell in love with this design when I saw it! So cute don't you think sooo. Hopefully erm I'll use it one day.
Both the top and bag's from this collection:
http://herwalkincloset.livejournal.com/67131.html
—-
Okay, 2 entries in a day. I'm so efficient!
TATA.
Related Posts: