Review: SK-II Stempower Essence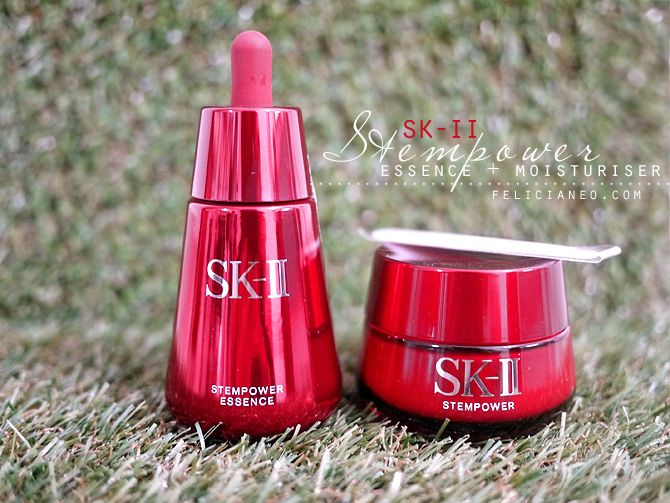 The Stempower Essence is a new addition to SK-II's newest Stempower range (which was newly introduced last year)!
As we age, our skin loses its inner resilience which results in our pores losing the power to close after sebum secretion unlike young skin. SK-II's joint study unveils that turning our skin's "Master Switch" enables the protection of epidermal stem cells which lead to poreless-looking bouncy skin even as we age.
So what exactly is this "Master Switch"? Scientifically known as Aryl Hydrocarbon Receptor, the "Master Switch" enables the protection of our epidermal stem cells by being responsible for promoting all of its cell functions of anti-oxidation, regeneration and longevity. This plays a critical role in the health of our skin cells, and ultimately results in an improvement of our skin's appearance.
The "Master Switch" lies within our epidermal stem cells and is trigger when external or internal factors act on our skin. When this switch is triggered, it causes the generation of anti-oxidants and activation of longevity gene and also regulates our cell environment resulting in increased protein production to increase our inner cell density. This increase in inner cell density causes our cells to become plumper – an important factor in boosting our skin's inner resilience.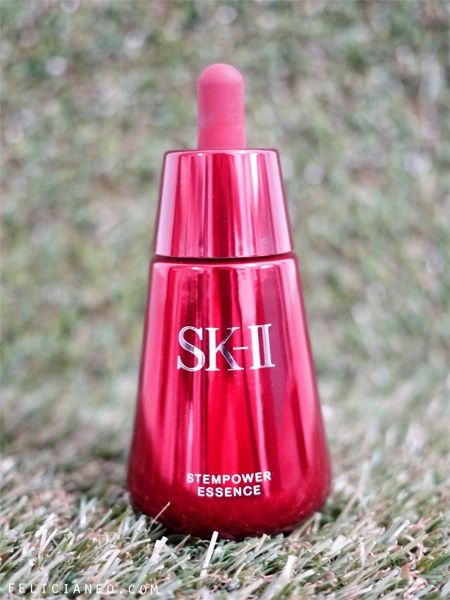 The Stempower Essence is formulated with the new Stem-Acanax ES Complex, which contains 2 new ingredients – Kinren Extract (promotes cell density) + Artichoke Extract (known for its beneficial effects on skin and the main ingredient to help activate the "Master Switch"). There are also 2 existing key ingredients – the Stem-Acanax (helps promote formation of life-proteins which improves skin's radical firmness as well as SK-II's signature ingredient, Pitera, which helps promote the 5-dimensions of crystal clear skin. Pitera when combined with Artichoke Extract helps to increase our skin cell's anti-oxidation function to protect the environment of epidermal root cell.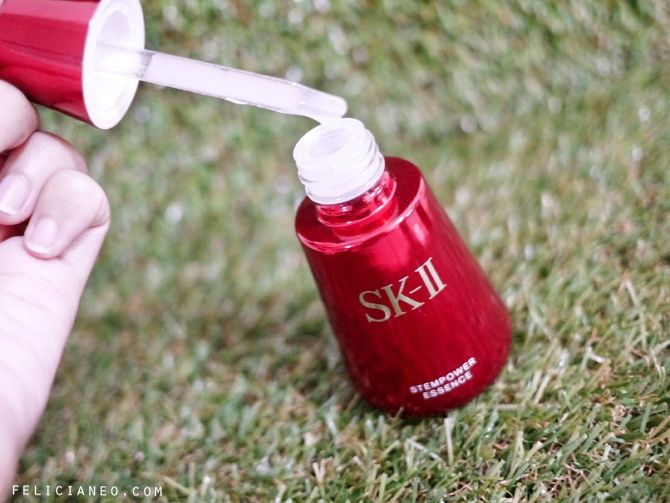 Unlike the normal Facial Treatment Essence, the Stempower Essence comes in a dropper form. I'll usually drop about 1-2 drops and it's enough for my entire face. After which I'll apply more to problem areas of the face.
Texture of the product is gel-like but feels more like water when applied on the skin and gets absorbed easily.
After 2 weeks of using, I find my skin bouncier, brighter and more hydrated! The only thing I dislike about the product is that it's scented. Even though I'm only 23, I feel that prevention of ageing should start in our early 20s before it comes too late.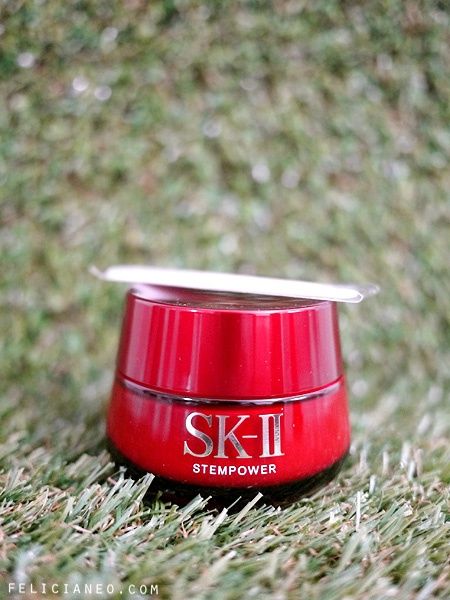 I've been using the Stempower as my night moisturiser ever since I embarked on the SK-II Stempower Challenge last year. When both products are used together, there'll be almost 200% increase in penetration of skin active ingredients as well as almost 200% increase in hydration levels in skin compared to just using the Stempower alone
The Stempower is something I strongly recommend and my mum and I have not even finished using one 80g tub even after a year! Investing in a bottle really goes a long way.
The RRP of the Stempower Essence is S$156 (30ml) and S$224 (50ml) and is available at SK-II counters at leading department stores.
Related Posts: