Review: Saveur @ Far East Plaza
If you're looking for quality French fare at affordable prices, Saveur is the place to go! I've first heard about Saveur from my cousin's recommendation and only visited the place about 3 months ago. And I've recently brought T to try out the dishes again so I thought this is a good time to blog about it!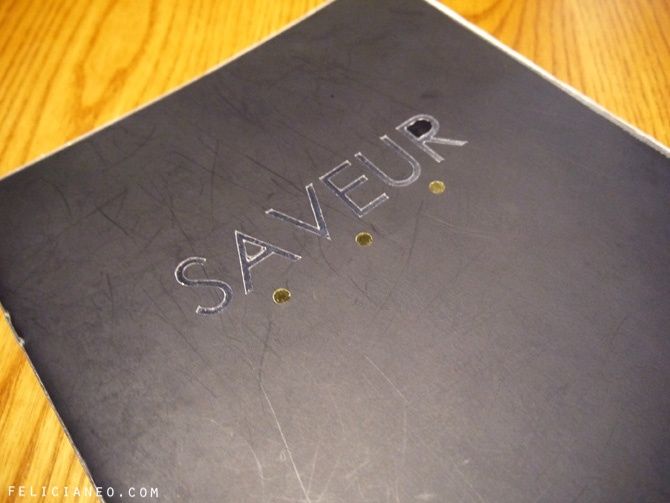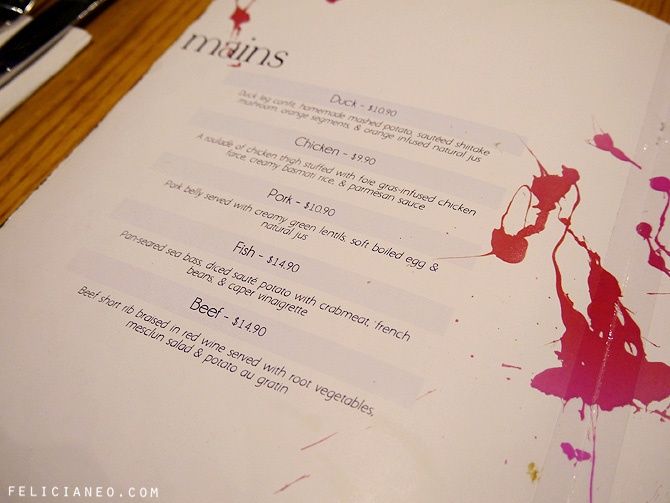 As you can see, the price's really really affordable.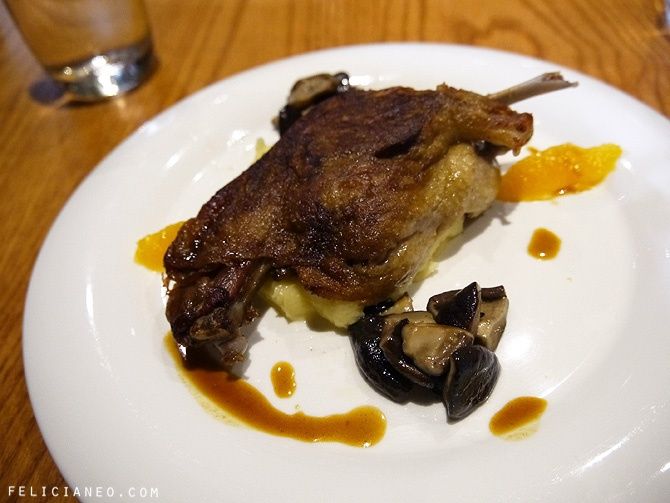 Duck leg confit ($10.90)
This is one popular dish I see a lot ordering. The dish is served with homemade mashed potato, sauteed shitake mushroom, orange segments & orange infused natural jus. The mashed potato and mushrooms are really good and goes really well with the duck. I had duck on both my occasions there and I found that the duck was more dry on my first visit but cooked to perfection on the second. So I guess it's kind of a hit or miss kind of thing.
Pan-seared sea bass ($14.90)
With saute potato with crabmeat, french beans & caper vinagrette. This dish smells super good when it came out of the kitchen that made me kind of regret not ordering this instead. I tried abit of the potatos and I love it! (You could order the saute potatoes as an additional sides for $2)
Saveur's Pasta ($4.90)
This is something I would highly recommend you to order and share amongst your friends. The pasta is tossed with chilli oil, fine-chopped Japanese konbu & sakura ebi with minced pork sauce and presented really nicely in a bowl. Even though it looks small, it's actually about 8-9 large bites.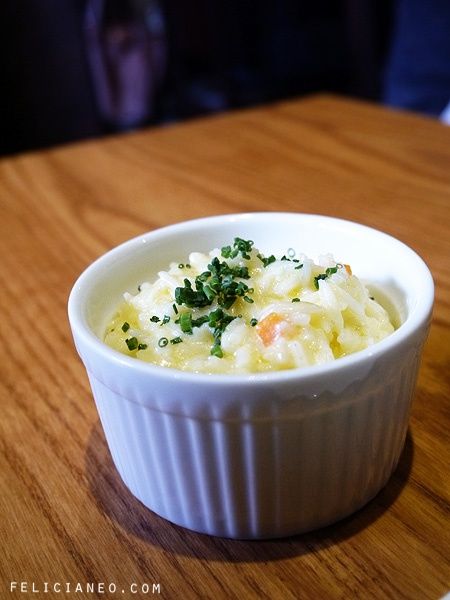 I can't remember the name of this rice but it's under their add-ons sides for only $2. T tried this and he said it's good!
Saveur has pretty interesting desserts as well. This is their Chocolate and Hazelnut ($7.90) which is chocolate mousse with crushed hazelnuts, broken raspberries, roasted rice pugffs, chocolate tuile & praline. Slightly sweet but I really like the different texture present in this dessert.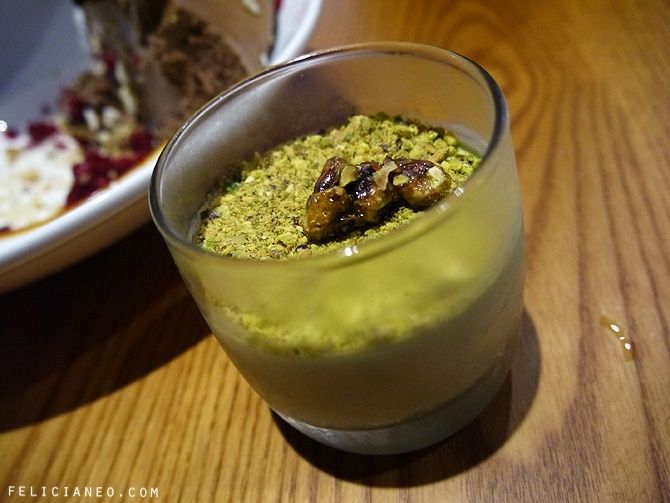 Pistachio Panna Cotta ($6.90)
We wanted to try something different from the usual desserts so this was another of our dessert selection to share. My first time having a Panna Cotta after 'cooking' it so many times on my Cooking Mama game on my Nintendo DS last time. Very nicely prepared too and it's less sweet compared to the previous dessert so if you're someone who doesn't have a sweet tooth, go for this!
T and I visited the place at 5.15pm on Saturday but it was closed and reopening for business only at 5.30pm. I suggested camping there to wait because I heard that the place is really popular and you need to queue to get a seat. Initially it seemed like there weren't much people around but once the doors opened, a large crowd lined up to go into the restaurant. Within minutes, the whole place was filled. :O We were really lucky to reach the place at the right time. The seating area isn't that big to begin with, so be prepared to queue (no reservations allowed) if you're going there on Fridays/weekends!!
Saveur (Far East Plaza)
14 Scotts Road
Far East Plaza #01-07B
Singapore 228213
[Edit (1st Oct 2013)]: The last time I've checked, Saveur has increased its prices for some dishes (One of them is the Duck Confit) by about $1-2!
Related Posts: