Review: Meishoku Detclear Fruits Peeling Jelly.
I'm sure all of you are familiar with exfoliating products and know the importance of exfoliation to remove dead skin cells so that newer rejuvenated skin can come to the surface and achieve glowing skin! And also other skincare products which you apply after that would also be able to work better after the dead skin cells are removed!  Here's a review of the exfoliating product I've been using recently – the Meishoku Detclear Fruits Peeling Jelly!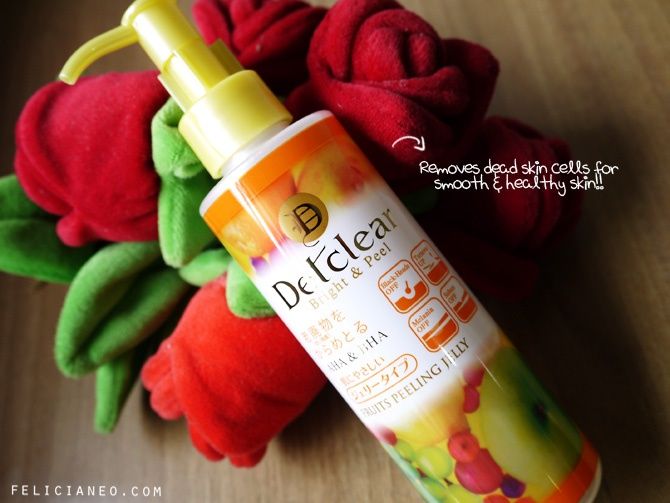 The Meishoku Detclear Fruits Peeling Jelly contains AHA & BHA. If you're unsure of what it is, AHA like citric acid (found in citrus fruits) is actually to help loosen the "glue" between dead skin cells on the first layer of your skin, while BHA like salicylic acid is to help remove sebum in the skin! And according to my lecturer, a combination of both is really effective to target acne problem!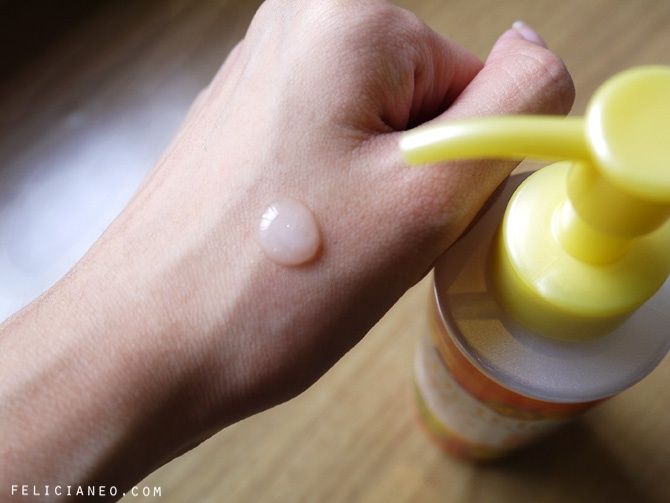 As the name implies, the product dispenses a jelly like substance. The texture's a little different from similar exfoliators I've used before, in the sense that it's slightly thicker, and really like jelly!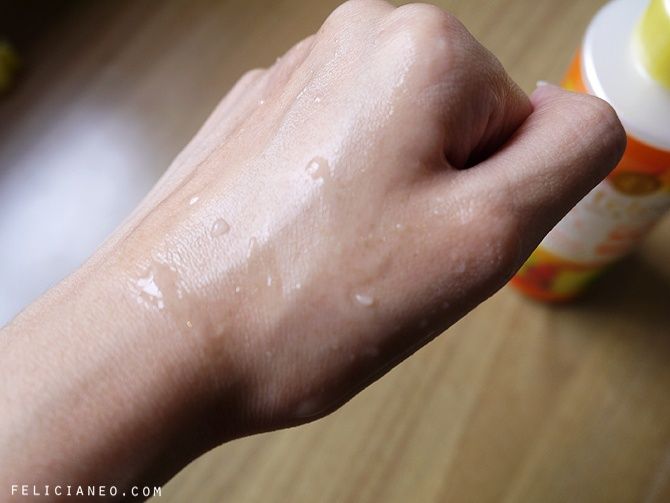 After you spread it out, slight water droplets are formed.
And after about 1min of massaging, the white beads you see here are all your dead skin cells!!
Unlike other exfoliators which require micro-beads to exfoliate, this style of exfoliating is definitely much gentler and doesn't cause physical stress to the face that would result in pre-mature skin ageing.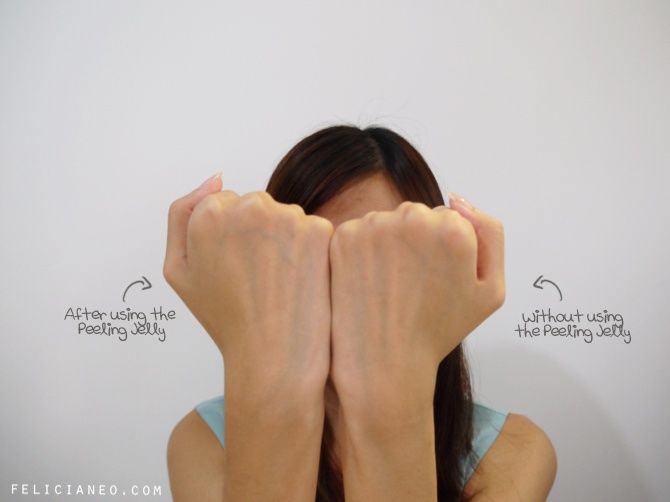 Did a side-by-side comparison on my hand to show the results. it's not very obvious on the pic but my skin is smoother and slightly brighter!!

So I've actually used this product once every 2-3 days for a period of 1.5 weeks and this is how face looks like before using the product. I don't know if it's due to stress or what I've been getting alot more pimples nowadays on my right cheek as well as my chin which left hideous looking marks. Skin's duller looking as well. ):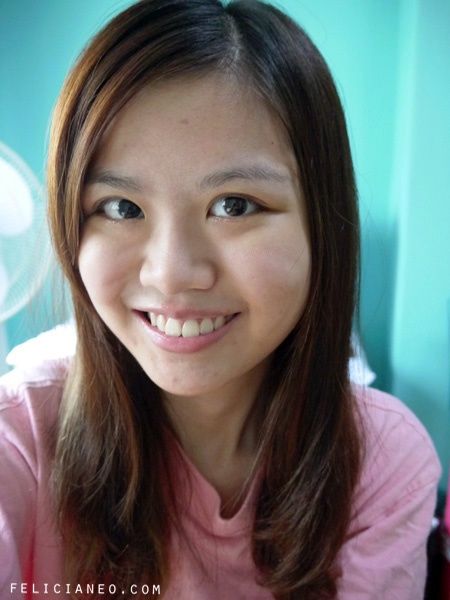 And after 1 week of testing the product, the marks left by my pimples were lightened and my complexion looks more radiant already!! :O
(Just a note that I never photoshop anything okay!)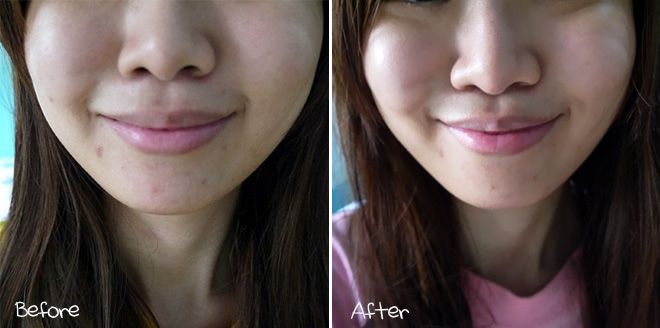 And here's close-up pics of my chin and right profile!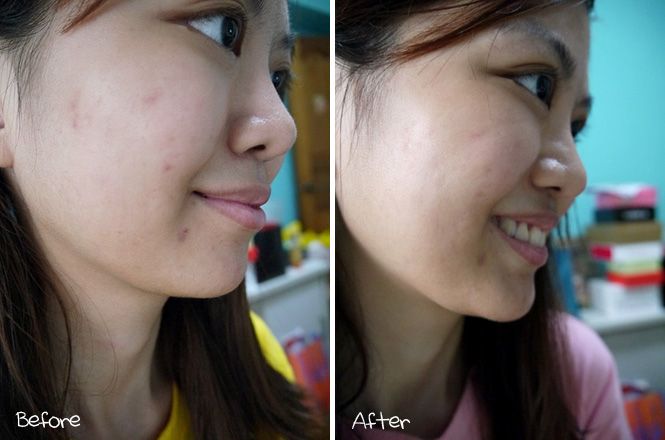 Overall, I really like this product! Because fruit extracts were used in the product, it actually smells really good! And as mentioned earlier, this product is in jelly form and it easily removes dead skin cells without all the abrasive methods which could actually cause over-exfoliation and thin down your skin if you were to use it incorrectly.
I wouldn't advise you to exfoliate daily with the peeling jelly because you don't want to end up drying out your skin, and there's actually no need to remove dead skin cells that often cos it takes a few days for it to build up! So I suggest once or twice a week would be good enough! And another tip when using this product: Use only at night because it has been shown that exfoliating regularly increases sun sensitivity by 45%. Also, our skin repairs itself the best at night and acidic ingredients encourage and aid in the skin repair process!
You can pick up your own Meishoku Detclear Fruits Peeling Jelly in Guardian stores and also, do "like" the distributor's FB Page HERE for any upcoming promotions or latest news!! (:
Related Posts: