Review: ETUDE HOUSE Precious Mineral BBdation + Moistfull Collagen Enriched Cream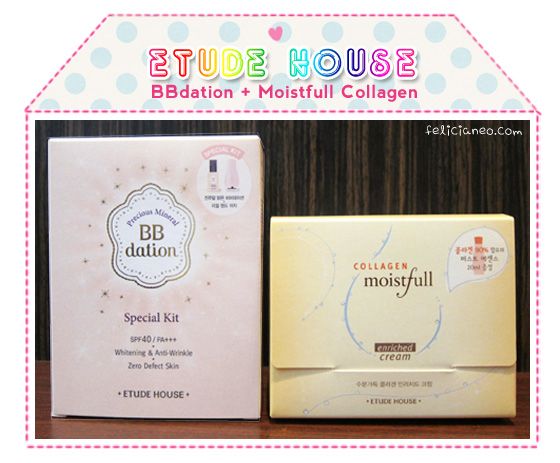 Introducing 2 new hit items in ETUDE HOUSE!!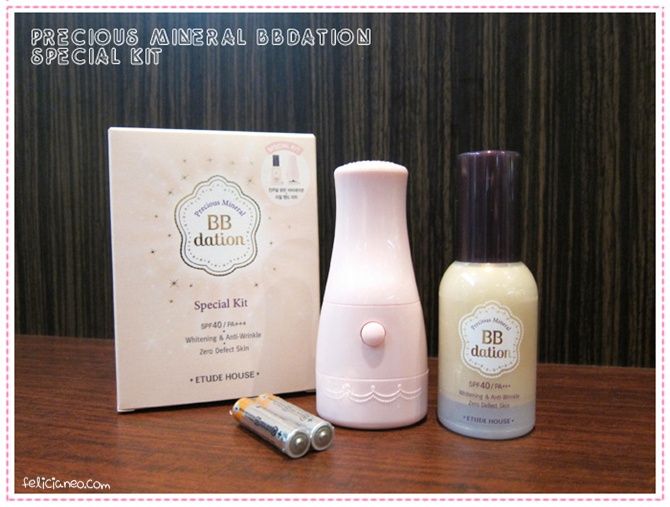 If you've passed by ETUDE, you should have seen this new interesting item in stores! And this is what's inside the special kit!

This special kit comes with a BBdation as well as a Hand Touch Applicator. In Korea, everyone seems to have really nice and flawless skin, and a natural makeup look. This special kit might just be your answer to how to achieve this look!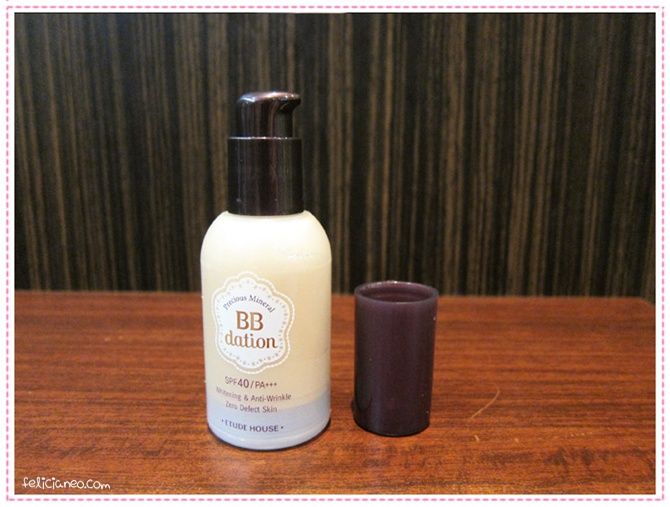 It's called a BBdation because it's a combination of a BB Cream and Foundation. The moist texture of the BB Cream is combined with the excellent coverage of a foundation, and comes with Aloe Vera extract and Coconut Oil for hydration. As well as contains pearl powder which is non-pore clogging if you're concerned if BB Cream will clog pores! This product gives a very nice and natural silky finish when applied to the face and makes the skin look nice and dewy! It's as if you don't have any makeup on your face! Non-sticky on the face, and in fact the Aloe Vera extract helps make the skin feels refreshed after applying this! Comes with SPF 40/PA+++ as well which is really important to protect the skin from harmful effects of sun rays!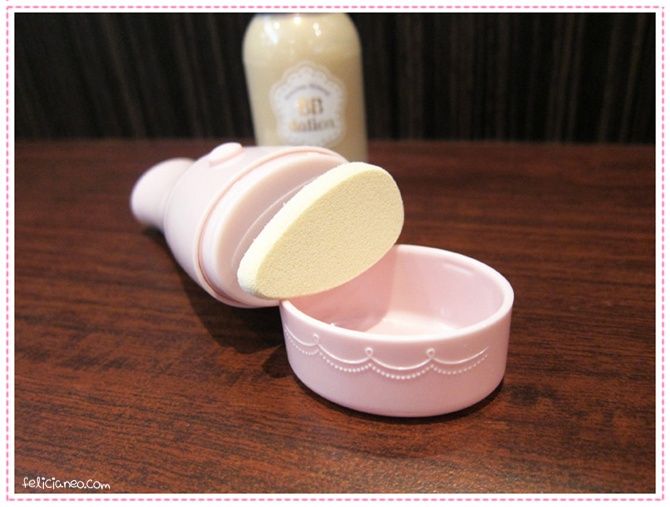 The set also comes with this new automated vibration applicator that's really interesting! The vibrations actually help to provide smoother finish and even coverage. And true enough, I did a test on applying with my fingers as well as using the applicator, I observed that the applicator helps to provide a more even finish than when using only my fingers! It's also quite fun to use the applicator as well and feels like you're giving your skin a good massage!
Also, notice that the sponge of the applicator is designed in a way that it's of smaller size at the tip to allow you to easily access small areas like around your nose or eyes? And for those who are wondering if it's possible to change the sponge.. Yes you can! Refills are available in stores and easily changed as well. (:
Next up, the Moistfull Collagen Enriched Cream! And this is how it looks like when opened up.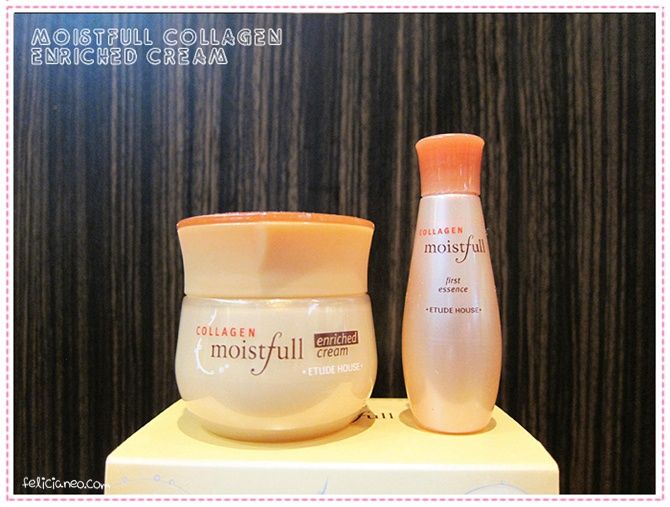 Korea's best selling moisture cream that is sold in every 10 seconds!! If you've been to Korea, you would have noticed that almost everyone there seem to have really good complexion! So when it comes to skincare you can definitely trust those from Korea!
This is a mini timeline of the improvements they've made to the Moistfull Collagen cream over the years.
This new and improved cream helps to provide moisture retention + elasticity and comes with 30% Hydrolyzed Collagen content!
It comes with a 'moisture storage' Baobab tree ingredient which can hold more than 120,000 liters, that can give instant and long-lasting moisture. Also 60,000 times more of clean South Pacific area's Marine collagen has been dissembled for better absorption to give elasticity Care from deep down in the skin. It's free of Paraben, Benzophenone Mineral Oils and Talc!

Even though this is in cream form, it doesn't feel too rich on the skin and surprisingly it's feels really lightweight and absorbed into the skin really quickly! I like how it feels on the skin, not too oily or sticky (just don't use too much!) and after using it for awhile I felt that my skin is more hydrated and plumped up!
This set comes with a small bottle of the First Essence as well. I think this is a serum which you should put before any skincare to help your skin better absorb the other products!
Watery texture which is absorbed quickly after a few pats and provides extra hydration to the skin as well!
I really recommend both items and they can be found in ETUDE HOUSE stores! The last time I checked, the BBdation set is S$69.90, and the BBdation alone is S$32.90 if I remembered correctly! The Hand applicator is not sold separately. (:
Related Posts: