Random: Short break from studying!
Here to blog a quick entry while I take a rest from my books!
Yesterday I had an event to Tom Palette's Ice Cream making workshop + Oversea Restuarant food tasting at Shaw Leisure Gallery! Was so fun and we had yummy food! We ate 13 (pre prepared dishes) + 2 extra dishes on top of that cos we wanted to eat the yummy char siew we had the last time! (They were so nice to add on more food for us!)
But anyway, I'm not going to blog about that now, will leave it to after exams. Can you believe I took like 500 photos yesterday?! Okay, 100+ pics are taken with the ring light at Yina' house. Damn addictive.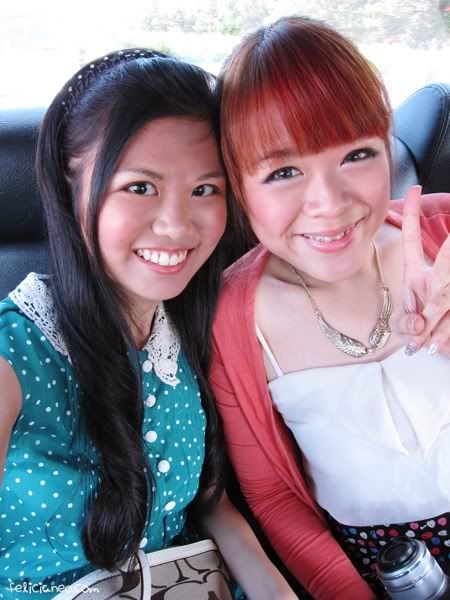 We went to the event together! First photo with Yina's new braces! Actually not much difference leh I feel. When I saw her I almost didn't notice it!
A pic during our ice cream making! It's super easy to make your own ice cream (from raw materials like egg, milk, etc. without ice cream maker!! Will share more in my later post)

My OTD yesterday!
Momoteapots' Self-Manufactured Good Morning Yesterday Polkadot Dress in Grass Green.

(Hahah photo taken in the famous TVD photoshoot spot when they first started off.)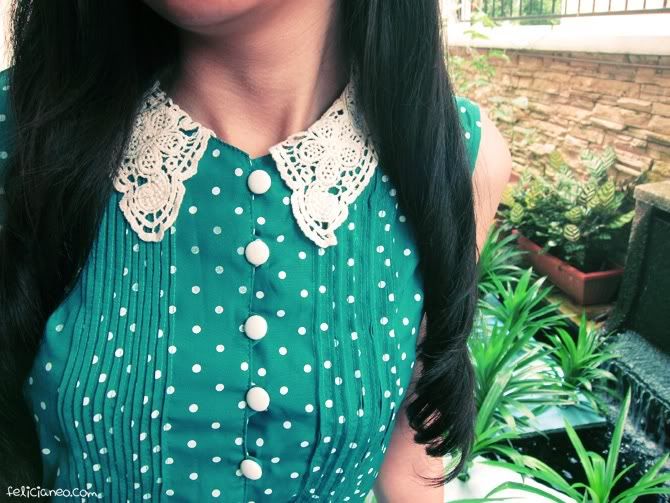 This dress is manufactured and designed from their very own vintage piece! Love the overall look of this dress, especially the contrast cream intricate crochet collar and row of buttons!! See the pretty row of pleats on each side of the buttons? And I'm a HUGE fan of polka dots. :p Material's of good quality polyester and comes with inner lining! Very good outfit for shopping/events/photoshoots and long enough even for work!
They've just launched the dress earlier today. Comes in 4 different colours! I love ALL colours! Cream is really angelic with black polka dots, and red is so girly! But I think I suit green the most what do you think.
Here's the collection link: http://momoteapots.livejournal.com/84461.html
You know you want a piece of this! Anyway, don't say I never warn you. Their stuffs sell out rather fast so be quick!!
And I got to see Yina's QQ and Baby!!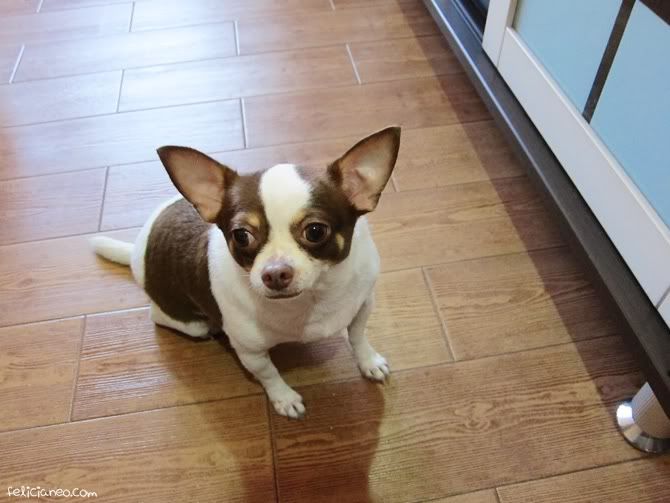 Baby has this perpetual sleepy look. She's damn friendly and loves to snuggle up to you.
QQ tie hair!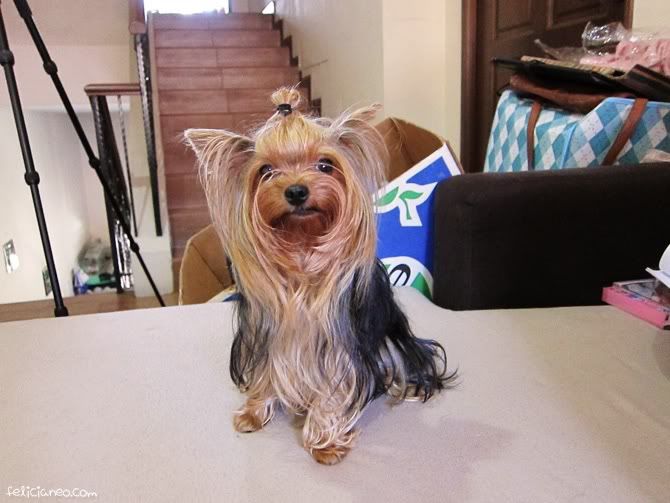 /kidnaps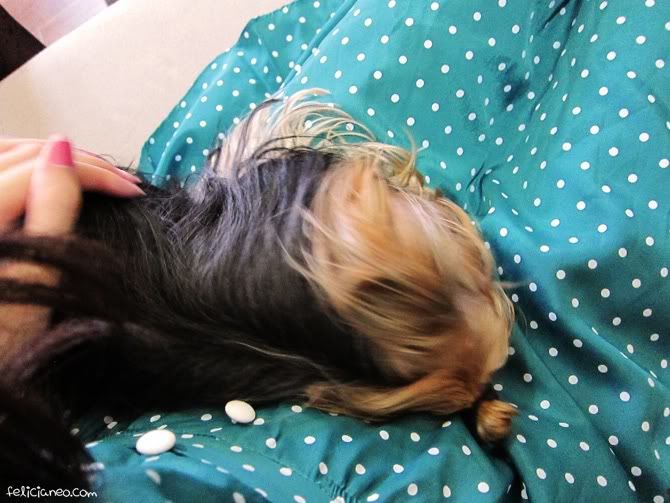 One of her crazy moments haha.
Anddddd… Show you all a sneak coming up on TVD!!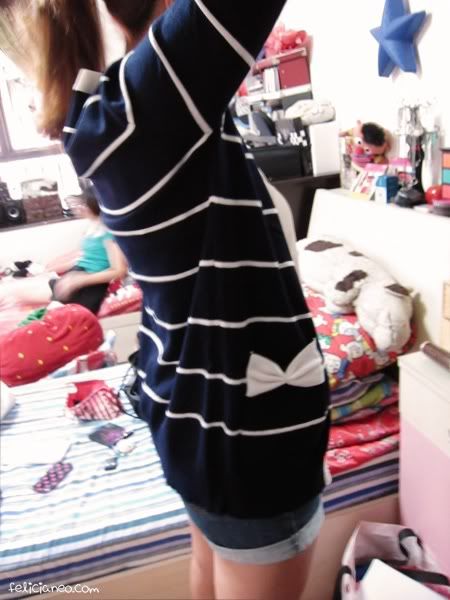 SUPER CUTE BOW POCKET CARDIGAN! Zomg. This is the navy blue piece. Material's really thick and good okay, something you want to bring along with you everywhere in this rainy season. There's this milky blue piece that's super sweet and pretty too. I'm definitely getting that yo.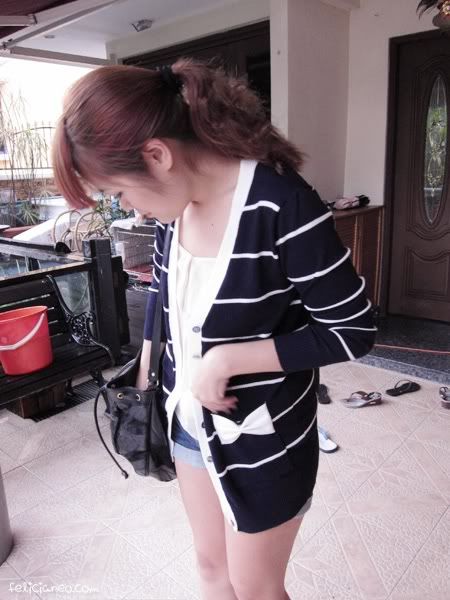 Ending off: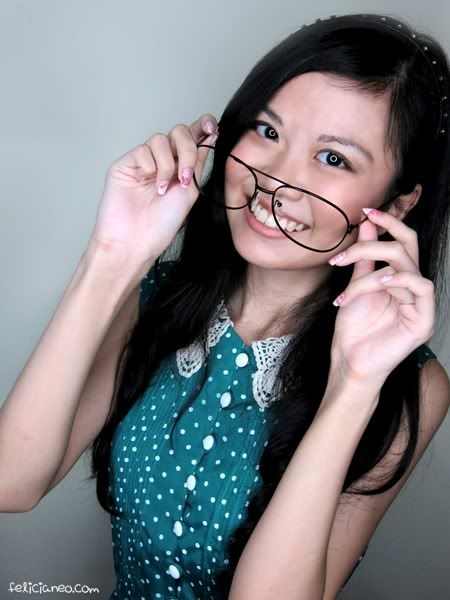 My first photo taken with a ring light!! Actually ring light not that great leh. Still need to photoshop the colours, this pic was too dark I don't know why! I think it's my camera boo.
Back to my books buays!
Related Posts: