One paper down!!
Quick update!!
Was soooo happy after my first paper on Friday cos I hated that module so much. I sat down from Monday till Thursday from 10am till 1am trying to cramp all the info inside. And it's not cos I started late or anything.. But it's really so difficult to memorise everything cos the info was so confusing. Is it me or you can't memorise as much as compared to when you were younger?? ):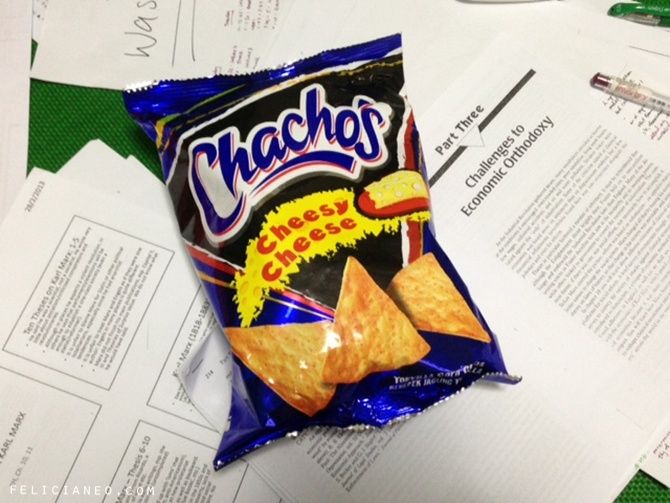 And I kept having weird food cravings while studying.. There was this part on "Corn Laws" and I suddenly had a huge craving for corn snacks. Msged my brother to get this for me on his way back from school lolol.
So after the paper, I went for a longer than expected lunch with my schoolmates at MOF!
They were having this 10.90++ set lunch which consisted of 1 main (choice of different kind of rice), 1 sides and iced tea! Pretty worth it!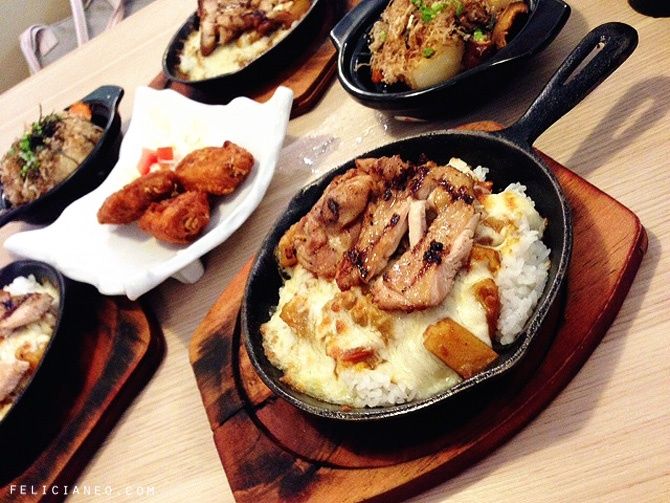 Our feast!! The portion seemed little when it arrived but amazingly it was quite filling! Maybe cos there were cheese and potatoes inside as well. We all ordered the Japanese Curry with Mozzarella Cheese Baked Rice or something like that.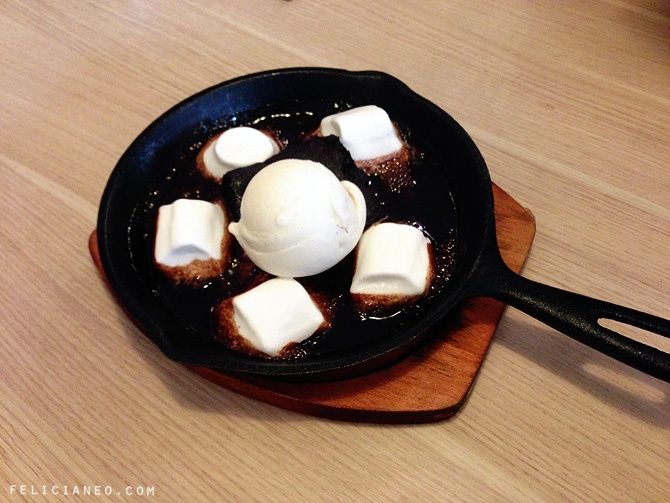 And we ordered desserts to share. Marshmallow brownies with melted chocolate and ice cream that came over this heated pan!!
And just a quick update on what new products are coming up on Majolica Majorca! Attended a preview last week on their new collection!
Their new Chap 37 (Moonlight Virgin) includes: Lash Expander Edge in Brown, Shiny Ray Liner (both to be launched on 25th Apr), as well as the Aqua Fizz Shower and The Little Humming Book 2 (both launching on 16th May)! Always a big fan of Majolica for their packaging and quality!

Just over the weekends, I took a short break from studying for the next paper and went over to The Halia @ Raffles Hotel to try out their brunch menu!! A sneak at one of my fave dishes which we tasted: Pancakes with bacon butter, strawberries and puree!! Will share about the rest of the items ASAP!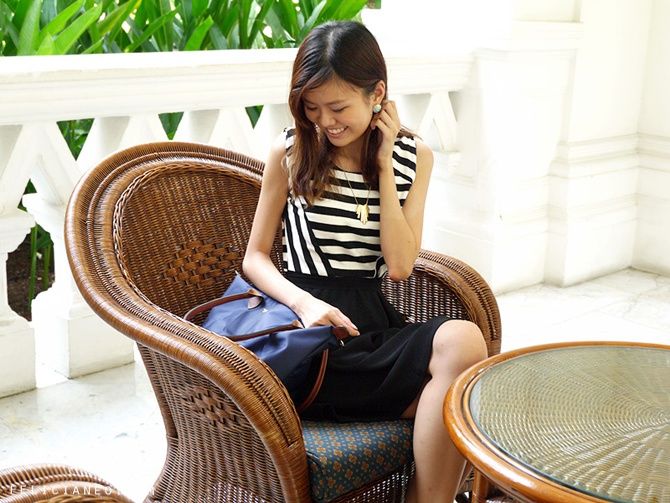 Ending this post abruptly with a shot of my outfit that day lolol.
Woohoo can't wait till the end of my exams!
(Quite a few more days to go though… Not complaining cos that means I've more time to study!)
All the best to those who are in the midst of this horrible period as well! WE CAN DO THIS!
Related Posts: