Officially Graduated.
Exactly a week ago marked my convocation day when I've officially graduated. To be honest, I didn't really want to attend it at all cos it wasn't a big deal to me, but my parents insisted that I attend (They said: "SIAO AH! Must go! It's a once-in-a-life time occasion!!").

So well, this is like an official ceremony that marks the end of a phase in your life.

The ceremony was held at Nanyang Auditorium, the place where we had some of our lectures, and if I'm not wrong, the place where we first had our welcome ceremony when we just stepped foot into NTU. It's like they're saying let it end where it began.
During the ceremony, surprisingly I felt kind of emotional to the thought that this is probably my last time in that hall and how this is the end of my education life and I'll miss being a student where the only thing you've to worry about is your grades.
My ceremony was the very first session and we had our president, Mr Tony Tan gracing the event.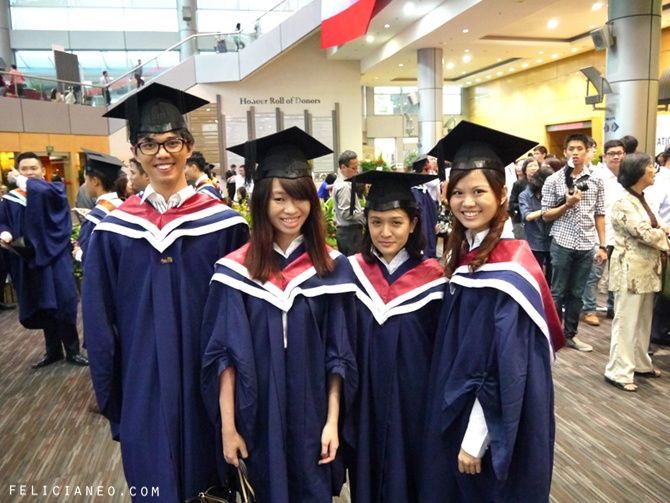 Photo-taking + catch up session after the event.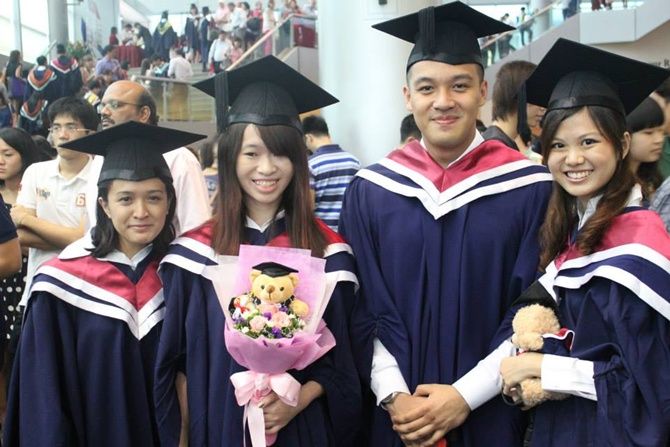 I think that our faculty's robe colour is the nicer one among the rest!!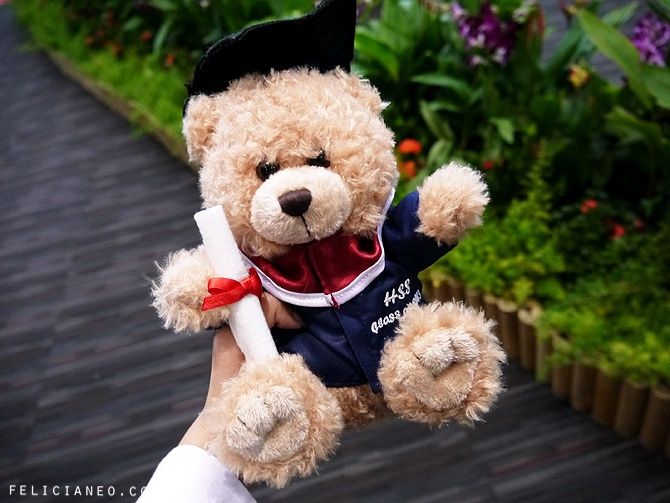 And a shot of the graduation bear which our school gifted us with! It has the same robe colour as us!! (: (: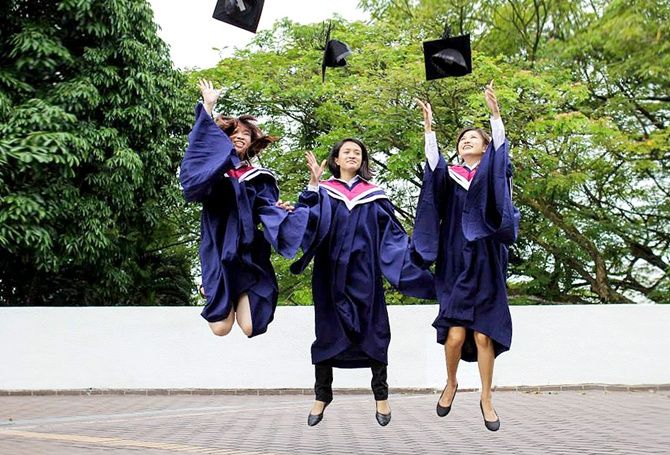 The mandatory mortarboard throwing shot.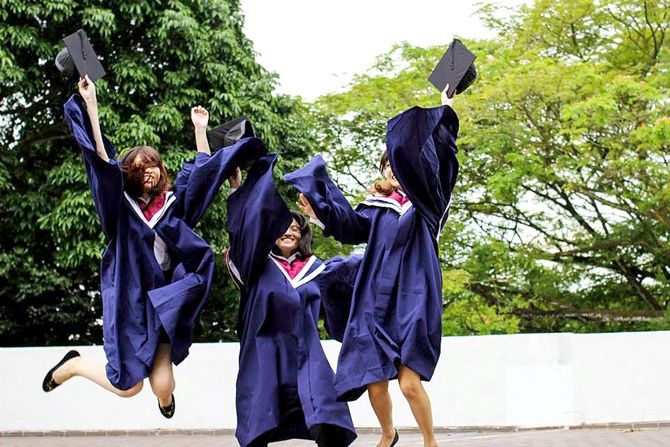 I can't do jump shots for nuts.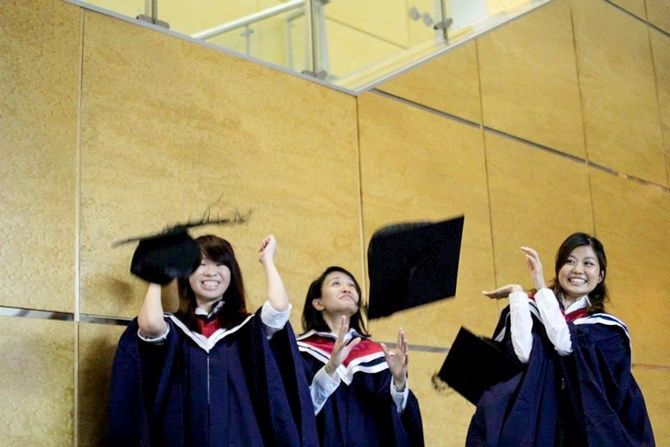 Everyone trying to avoid getting hit when the thing drops lol.
No longer a student. ): ):
With my Mum and Dad.
My parents, particularly my mum was always very concerned about how I did in school. (My Dad didn't really comment much about my school work) I remember how she used to sit beside me during primary school and go through with me my work. And even up to university she would be nagging at me to go study and ask me why my aunt used to have a tough time studying for university (back then) but I seemed so relax… (Probably cos different people handles stress differently?) But above all her naggings, I know that she just wants the best for me.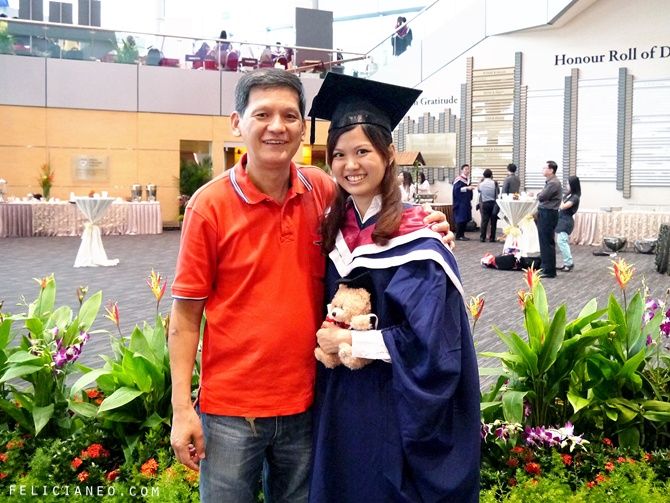 As mentioned, my Dad rarely comments on my studies because ermm.. he thinks that I'm sensible enough to study hard perhaps?? Haha. During my university life, my Dad would send me to school early in the morning during my examination periods (even though he's tired himself from long day at work) and told me to sleep on the way to get enough rest.
—
Anyway, is it normal to feel kind of neutral when people congratulate you during convocation? Like for what? I don't exactly feel a sense of achievement maybe because getting a degree is something very predictable. It's like at the start of my education life I knew that getting a degree is somewhere I'll end up at. You know that kind of feeling?? Am I weird or what.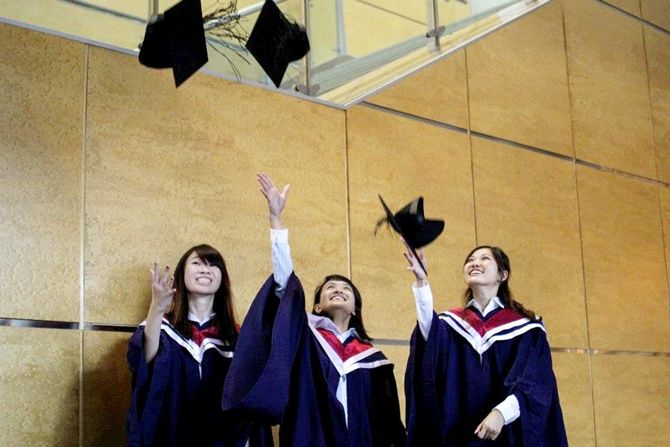 Ending this post with a photo of us having fun throwing our hats. The thought I had when I was wearing the mortarboard was:"Now I know why people look so happy throwing this in the air. It's so uncomfortable!!"
Related Posts: