Nana's Green Tea Cafe!
Recently there seems to be quite a few Japanese cafes sprouting up and Nana's Green Tea is one of them! It's not super new but it's relatively new and located conveniently at the new wing in Plaza Singapura.
As the name suggests, the main catch of this cafe has got to be the Matcha – Green Tea! Green tea is said to have many benefits like being effective for anti-ageing, reduces risk of cancer, helps prevent heart diseases, and the list goes on. I personally enjoy sipping a cup of green tea cos it tastes really good and the extra health benefits are like an extra bonus. (Totally not the kind who'll torture my stomach with weird food just for health benefits)

So of course, at Nana's Green Tea, you can expect to find lots and lots of Matcha selections! I was so surprised to see the huge variety of different green tea drink choices.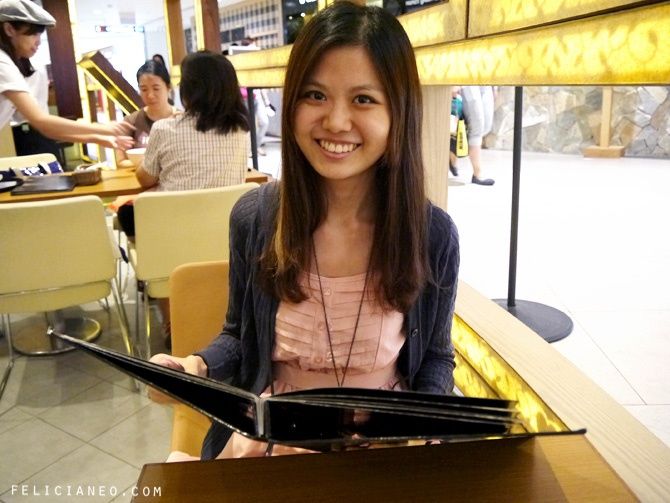 I never had a problem with dark eye circles but after I've started working full-time and staring at the screen all day, it seems like they're becoming a problem now. ):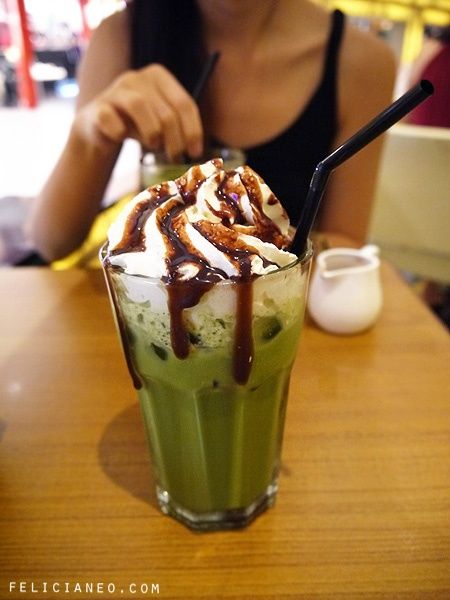 Ordered a Matcha Chocolate Latte ($8) for myself that came with whipped cream and chocolate syrup.

Fawn (my dinner date for that day) ordered a Thin Matcha Green Tea ($6.50).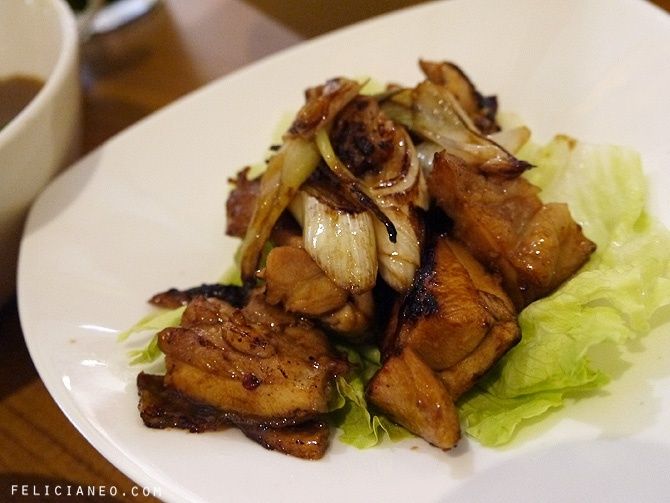 Apart from drinks and desserts, Nana's Green Tea also serves main courses!! This is the Yakitori Chicken ($5.80) with grilled chicken and Japanese leek roasted with yakitori sauce. I really like the chicken and I like how the skin is slightly crispy and nice! Don't eat the leek but Fawn finished all of them so I reckon it's nice too.
Teriyaki Chicken Roll ($4.80 for 4pcs).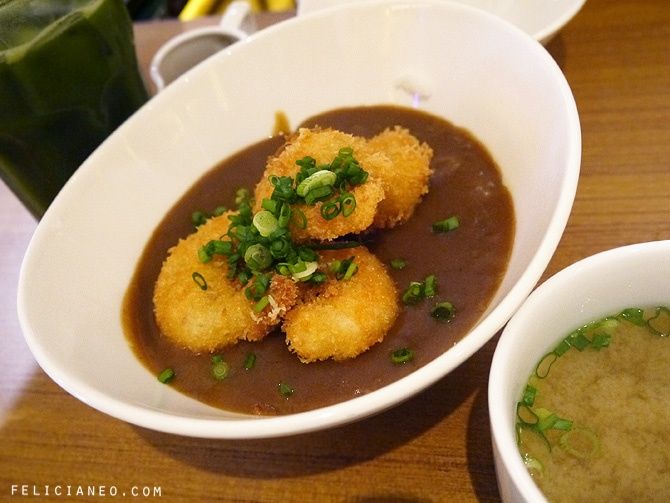 Ebi Fried Curry Don ($14.80).
Somehow, you'll never go wrong with Japanese curry. I'm not a huge fan of curry but I really like Japanese curry. It's different from the normal one such that it's not too spicy and leans towards the sweeter side. The consistency of the curry of this dish is good. Not too thick nor thin I like!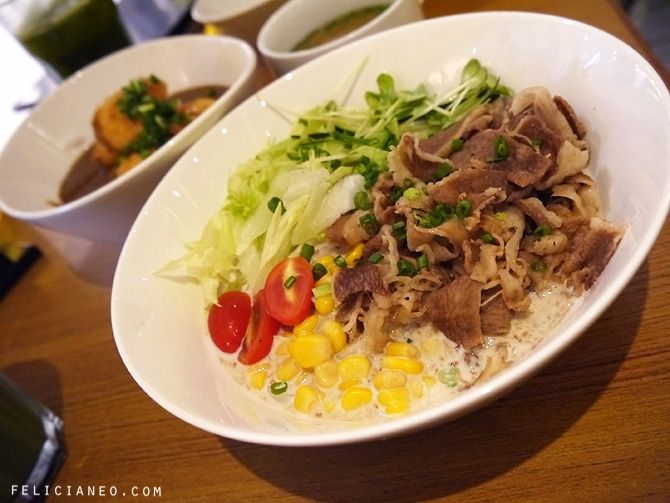 Gyu Shabu Goma Dare Udon ($15.80).
Decided to try something new and this is my first time having cold udon!! This dish is served in Nana's special sesame sauce and comes with generous thin slices of beef. Cos it's served cold, the noodles is a little harder than usual but the texture is really springy.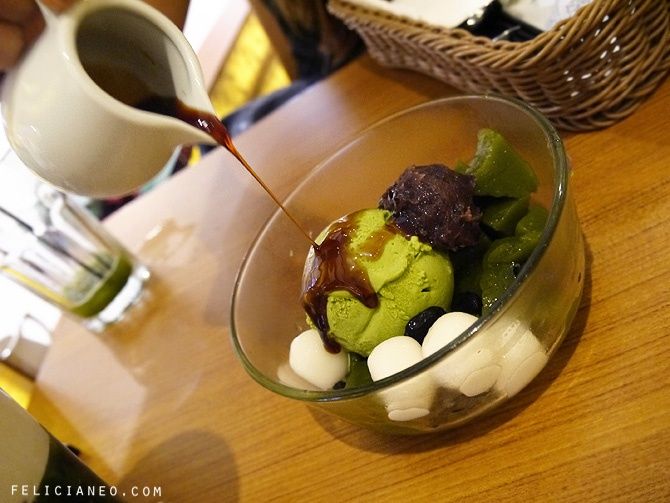 Matcha Anmitsu ($8.80).
Matcha ice cream with red bean paste and white mochi. Served with caramelised brown sugar syrup. Fawn didn't really like this dish cos she found the ice cream too milky for her liking, but it's one of the recommendations so you can give it a try when you're there to see if it suits your taste!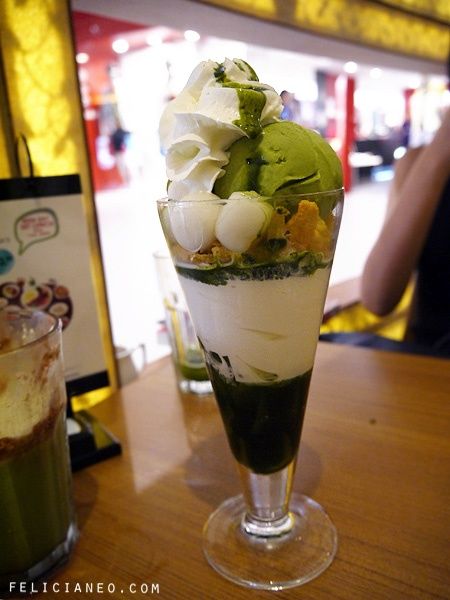 Matcha Shiratama Parfait ($11.80).
Love the presentation of this!! It starts with a layer of kanten jelly and matcha syrup then topped with soft served vanilla ice-cream, generous layer of corn flakes and garnished with matcha ice cream, red bean paste, mochi and whipped cream!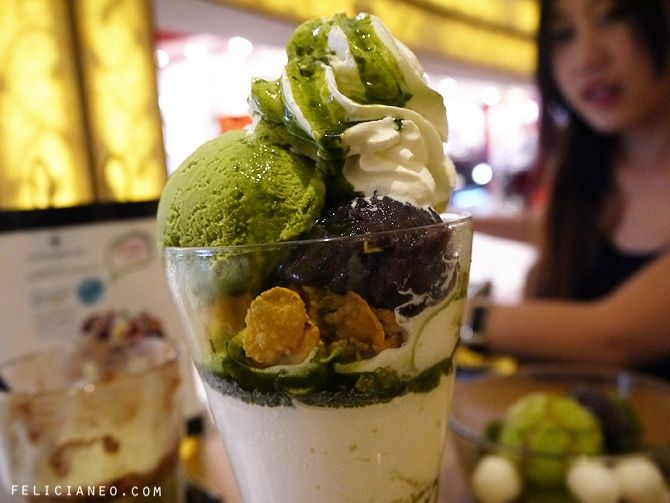 Such generous ingredients! My favourite was the vanilla ice cream and corn flakes layer. Love the mochi too. I like that this dessert has a variety of texture so that you won't get sick of the taste so soon!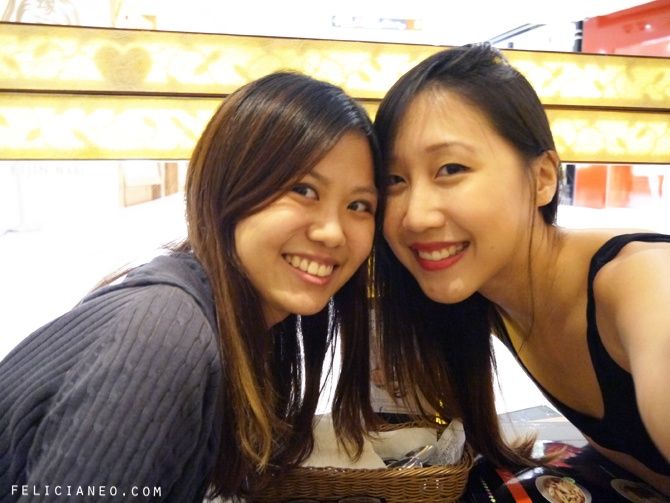 I think it has been like almost half a year since I've last seen this crazy girl?? (who shows me disgusting pictures before dinner)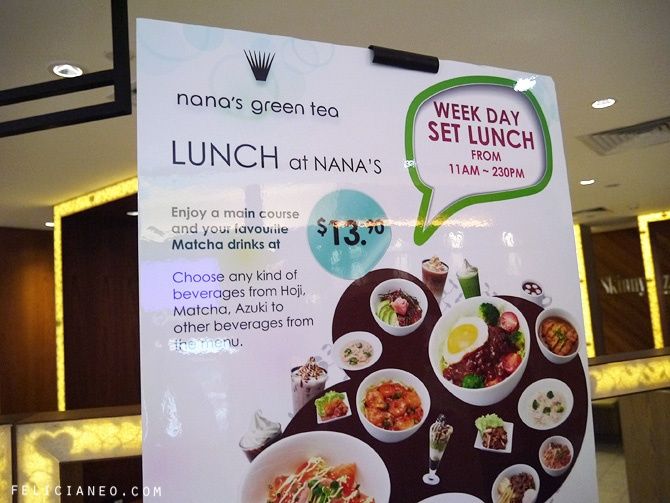 Spotted a great promotion that Nana's Green Tea has! Enjoy a main course + drink at only $13.90 on weekdays 11am-2.30pm.
Nana's Green Tea
The Atrium @ Orchard, Plaza Singapura
#03-80/82
—
Btw, that day when we were at Plaza Sing, the whole atrium was filled with this kind of crowd……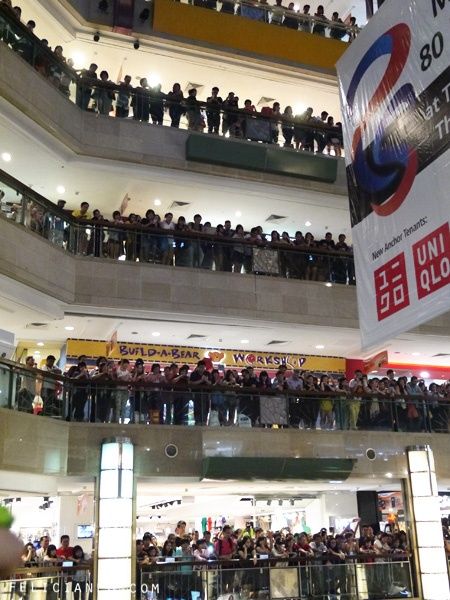 And this…..
Because Andy Lau and Sammi Cheng is here to promote their new movie!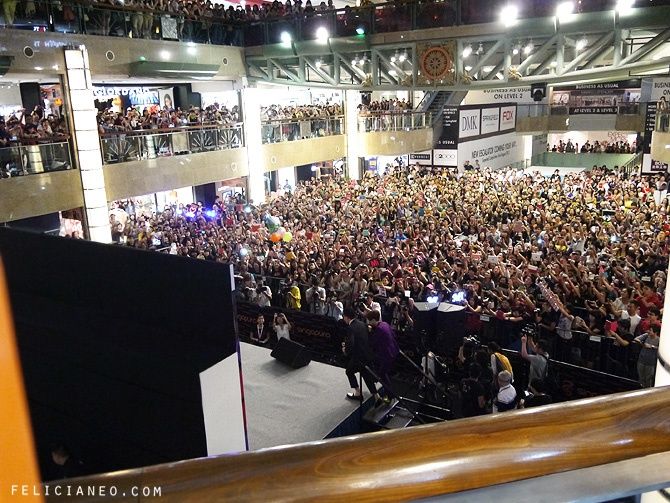 We decided to stay amongst the crowd to hopefully catch a glimpse of them but all we saw was their back view. Boo.
Related Posts: