My Christmas Day!
When I was younger, my relatives used to gather every year at someone's place for Christmas parties, with gift exchanges, games and everything… Even though we do the same standard thing every year, I guess it's the company that matters.
But as we grew older, each of us had different programmes and were mostly busy on Christmas. So I was really happy that all of us could make it for an impromptu gathering on Christmas! My Christmas this year was quite an eventful one. We went to Church early in the morning, and they came my house afterward for a mini gathering.
This is the first time ever so many of my relatives gathered in Church. (Some not in the photo) I don't know why, but I felt that it's kind of magical. I couldn't believe it when my mum told me my aunt was going for the celebration, and afterward receiving news from my cousin that even my mum was going. (They're Buddhists/Free Thinkers btw. Only 1 family in the close relatives side recently became Christians. Complicated long story, will spare you from the grandmother story.)
My (younger) brother!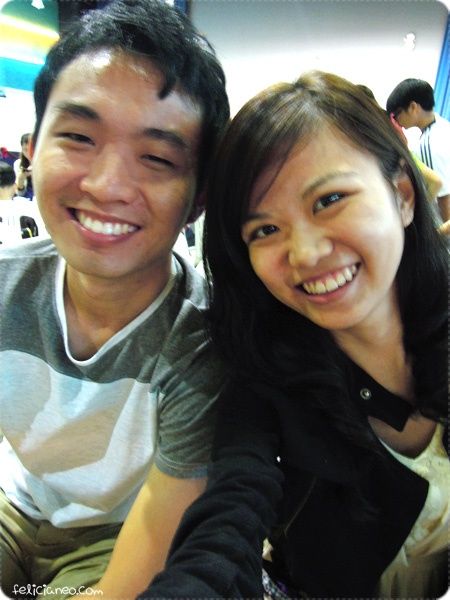 My super smart cousin.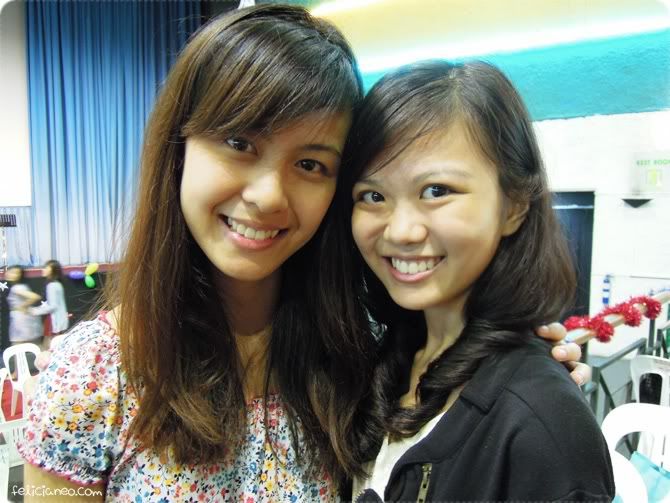 Bea Bea who's now in US for exchange for a sem. ):
My cell group!
And of course the day didn't end there! Round 2 of celebration at my place!
We had Canele log cake to suit the festive season!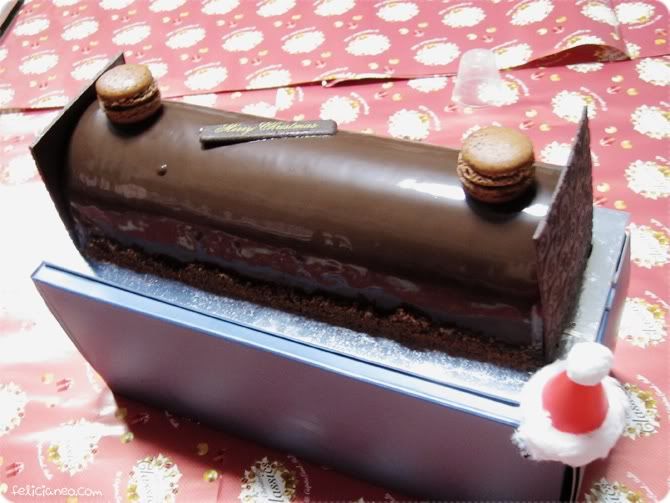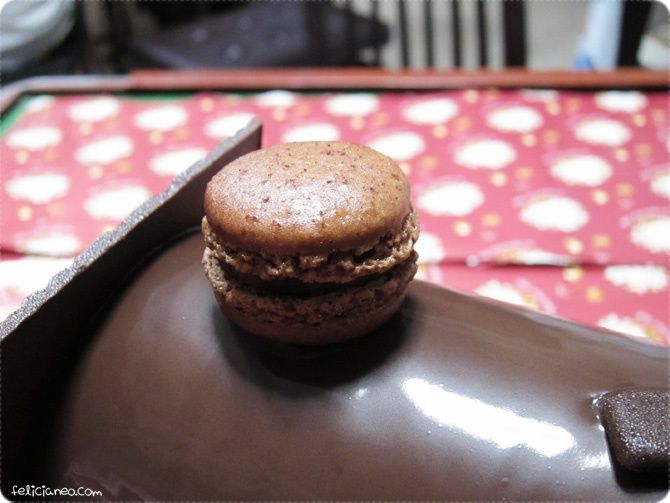 With mini macaroons at the top! Really yummy!
Choco slice with pretty details at the side!
Cake's a tad too sweet if you eat too much of it! But I really like the texture and the crunchy biscuit thing within!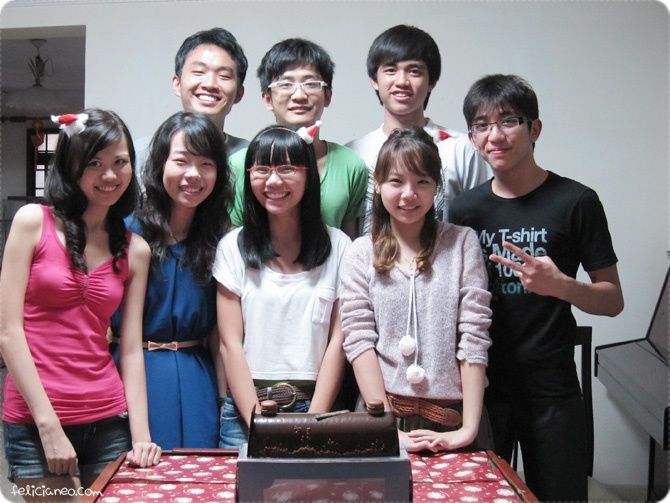 The kids!! Sometimes I forget that we're all teenagers/young adults already. Cos we still play stupid games and laugh at the most brainless things. These are the people I grew up with and those who made my childhood a memorable one! And hey look! I just realised we're all small sized and have flat button noses. hahaha. It runs in the family! (Guy in black at the far right hand corner's Ger's bf  though.)
Presents I got in Church! Didn't expect to receive anything and I went empty handed. :/

Love the packaging of this!! Hand wrapped by my aunt!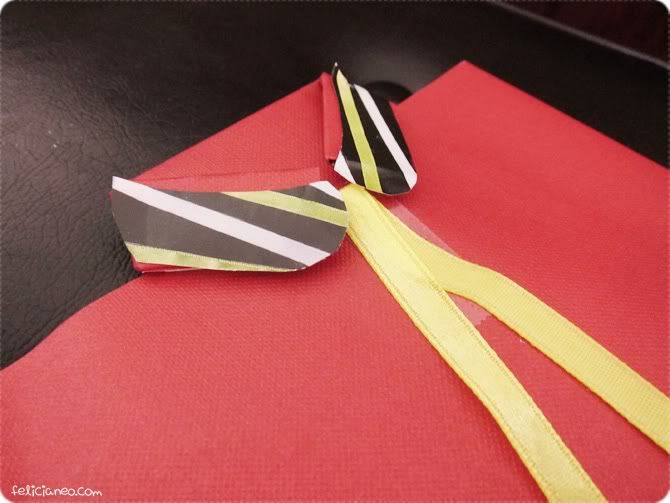 Must have been a lot of work!
And this!! Hand made by Bea! :O I never good at craft work.

Pretty ribbon strung around! There's something inside actually, I think it's tea bag cos it smells nice. But it's so pretty I don't bear to open it.

And lastly, look what I received in the mail a few days before Christmas!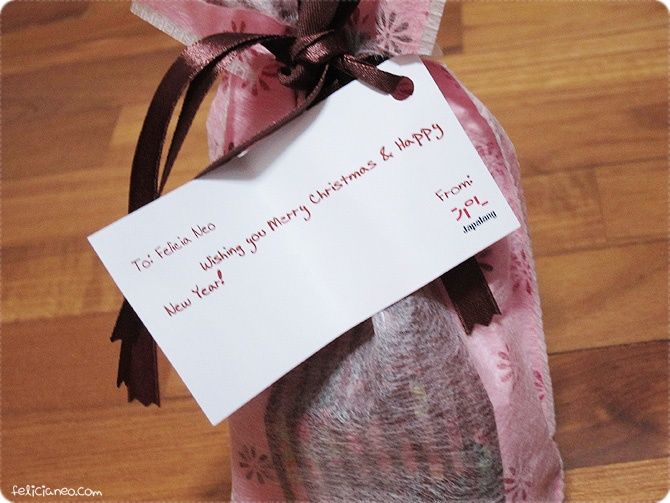 Christmas gift from Japalang!! (The distributor of beauty products like Steamcream and K-Palette in Singapore)
It's a Christmas themed Steamcream! My 2nd tin of Steamcream!!
Comes with this customised sticker with my name too! SO CUTE!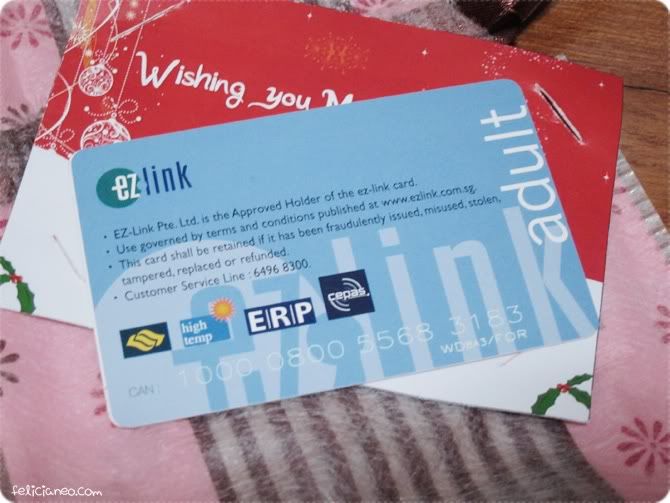 IT'S AN EZ-LINK CARD BTW!! Hahaha so practical and useful!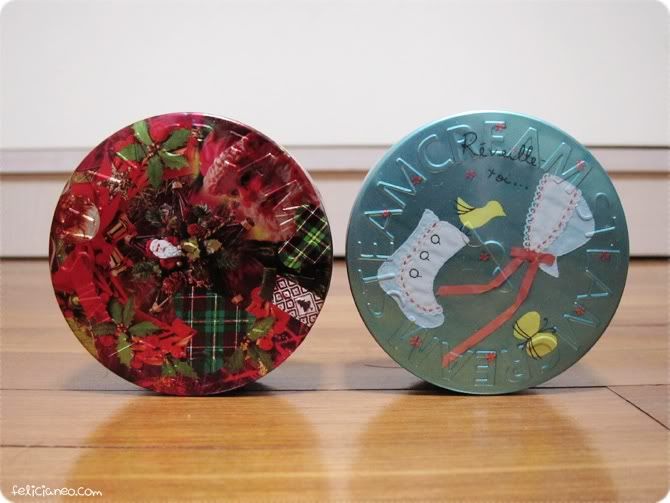 My Steamcream collection!
(Read my Steamcream review HERE if you haven't!)
—
First day of 2012! What are some of your new year resolutions? (:
Related Posts: