My 1st KONAD Nail Art Design!
Blogging about my current nail design which was freshly done yesterday! Wanted to do a romantic nail design in conjunction with Valentine's Day tomorrow!
Tried a really cool new nail art method btw!
"KONAD Stamping Nail Art is a new nail imprinting kit that lets you put designs by stamping pre-designed images on your nails in minutes."
These are the items that you'll need:
1) KONAD Stamp & Scraper Set
2) KONAD Image Plates
3) KONAD Special Nail Polish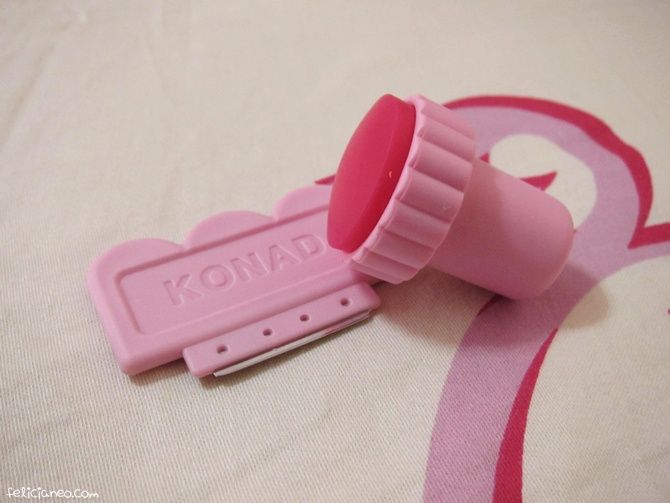 Stamp and Scraper.
Image Plates
Special Nail Polish.
These nail polishes are different from our normal nail polishes. The texture is much thicker. These has to be used in order for the nail art to be properly stamped onto the nail.
These bottles I have are of 5ml. They're really tiny in real life. Look at the comparison beside a OPI Nail Polish.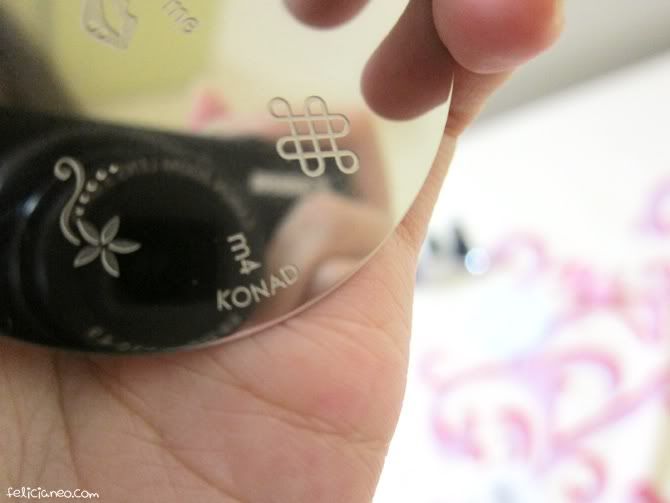 First, you have to choose a nail design that you want to stamp on.
Next, brush the KONAD Nail Polish over the plate.
Use the scraper to scrap excess nail polish off.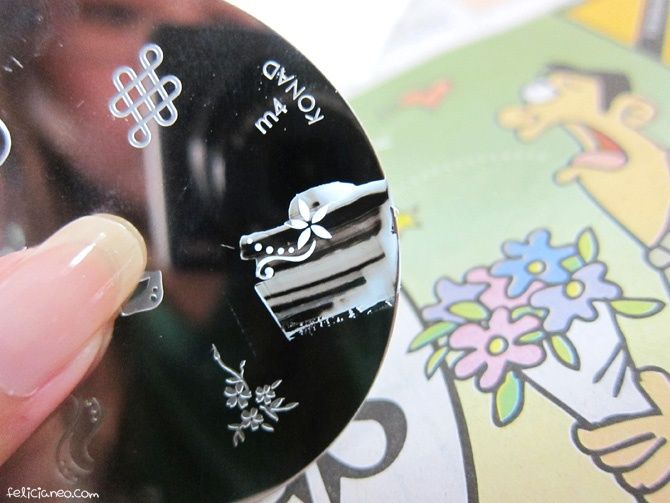 Notice how the polish sets into the embossing of the plate.
In case you're wondering, there is no need to worry about excess polish around the image.) After every stamping, you'll need to use nail polish remover to clean the plate before you stamp another nail.
Quickly, press the stamper hard over the image and hold for 2-3seconds. (Not too long)
Design would be picked up on the stamper. Carefully roll the image over your nail after you've positioned it well.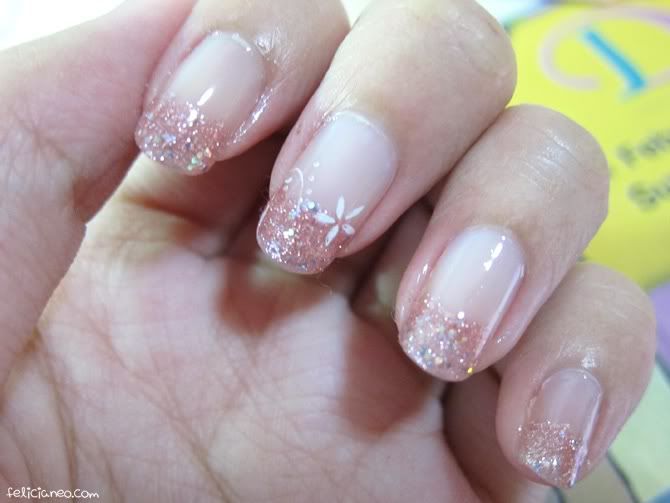 Design on one nail.
Initially, it was a little hard to get the hang of this. I ended up getting incomplete image on my stamper, positioned the image wrongly on the nail, etc. But I slowly got the hang of it. This nail art method is really really amazing and easy to do. They have many many different image plates to choose from, and the cost for the items are quite affordable too! Now you can have salon standard nail art designs that is relatively easy to do!
Related Posts: