Japan Travel Day 3: Tokyo (Asakusa)
On our Day 3 in Japan, we traveled from Nikko back to Tokyo (read about my Nikko trip HERE). Our itinerary that day was planned for Asakusa right after our check-in.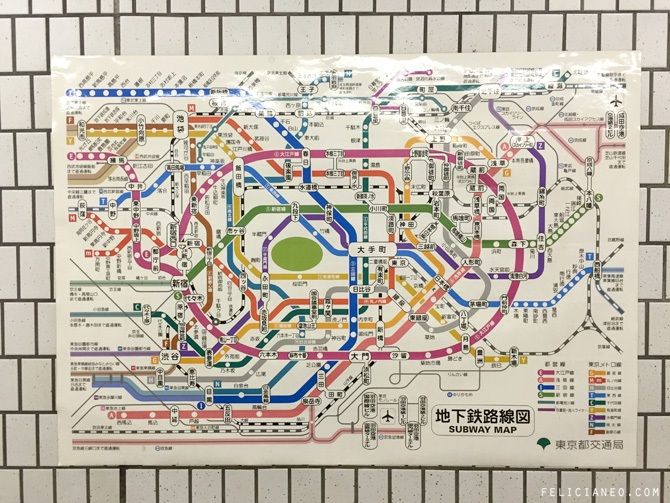 Hello confusing Tokyo subway. One tip when using their subway: ALWAYS check the sign before hopping on a train. When we first reached, we took the limited express train (only bound for a few stops) instead of the local train (stops at every stop) and ended up having the reverse haha.

Oh and while traveling to our accommodation, we got abit lost having to transfer lines.. But it was all worth it because we saw a full bloomed Sakura tree at a shrine which was hidden at some quiet corner!! we totally didn't expected to see Sakura because it wasn't the season yet, but we later found out that this is actually a different species of Sakura which bloomed during Winter?
Not the Sakura period but we still managed to see it. This is my 2nd time seeing it.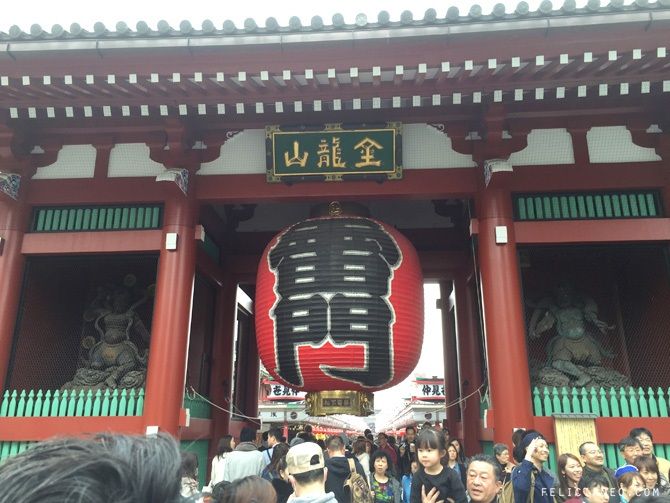 Finally at Asakusa. Asakusa is probably best well-known for its Senso-Ji Temple, which I think is one of the oldest and most famous temples in Tokyo.
So yep you can expect the place to be really crowded with tourists. During the Sakura season, it'll be even more crowded because there is a row of Sakura trees along the road leading up to the temple and do expect human jams while people take selfies with the flowers lol. (That was what I experienced last year)
Before the temple there's a shopping street called the Nakamise, which sells lots of street food + souvenirs and other interesting things worth taking a look.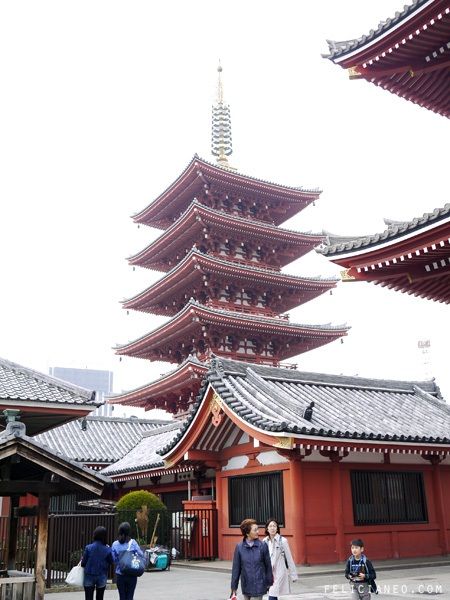 There's also a pagoda nearby.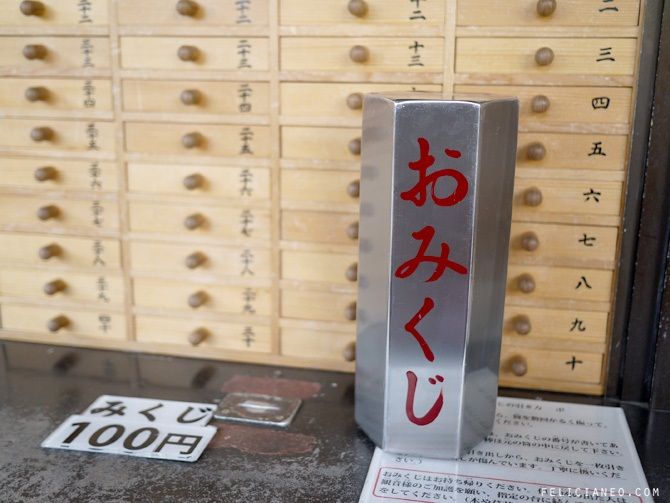 At the temple, you'll see lots of people having a go at the Omikuji, which is random fortunes written on strips of paper. What you do is you drop a 100-yen coin into the box and just shake the metal tin till a stick containing a number comes out.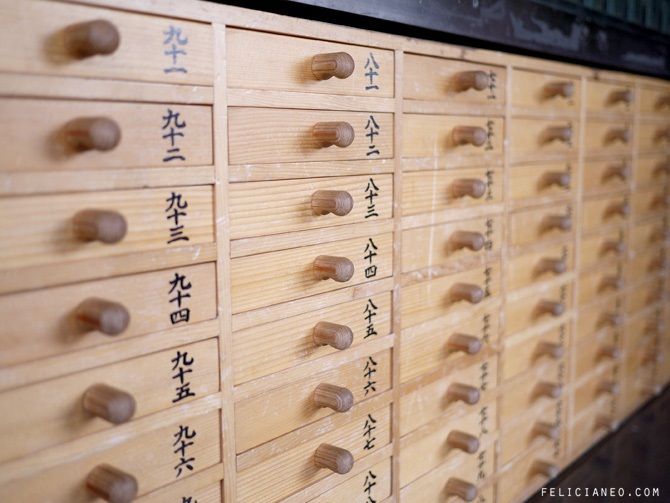 Then you search for your number labelled on the drawers and get a piece of paper out which contains your fortune.
If it's good fortune, you keep the paper. If it's bad, just tie the paper at this stand and forget about it lol.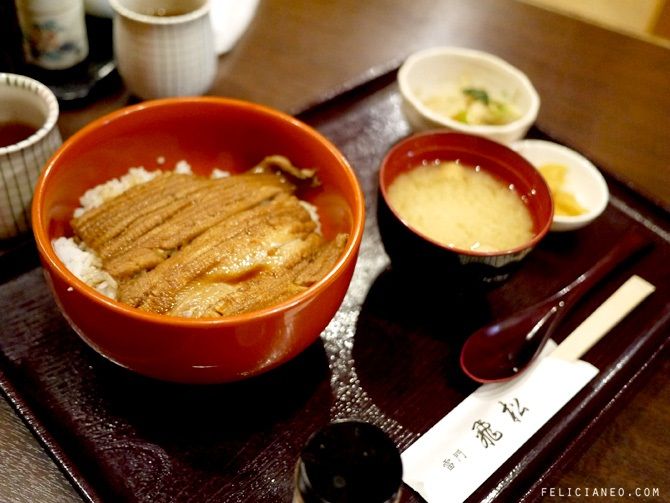 Had our lunch at a random tempura restaurant nearby. There's lots of restaurants opposite the shopping street. We settled at one which served a lunch set for 2500 yen. This is Mel's grilled eel set.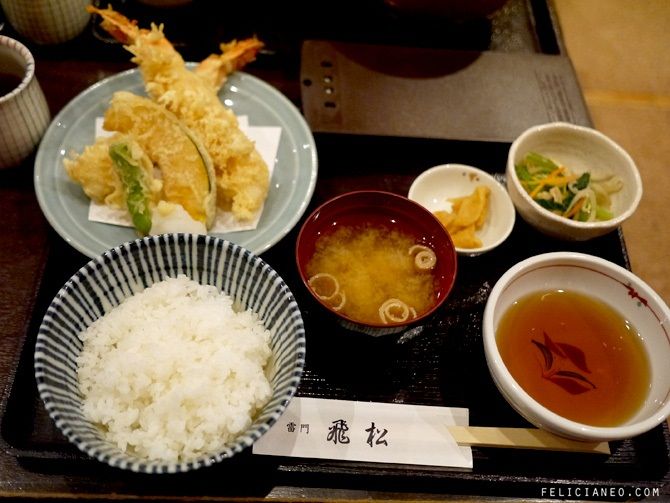 My tempura set.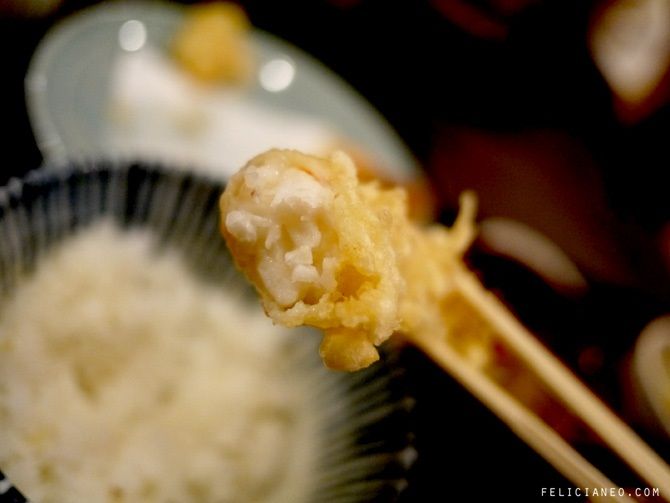 Prawn is really big and fresh, unlike SG's one which has lots of flour with little meat.
Went for more food at the Nakamise Shopping Street. Saw this interesting looking pink store decorated with cute white bunnies.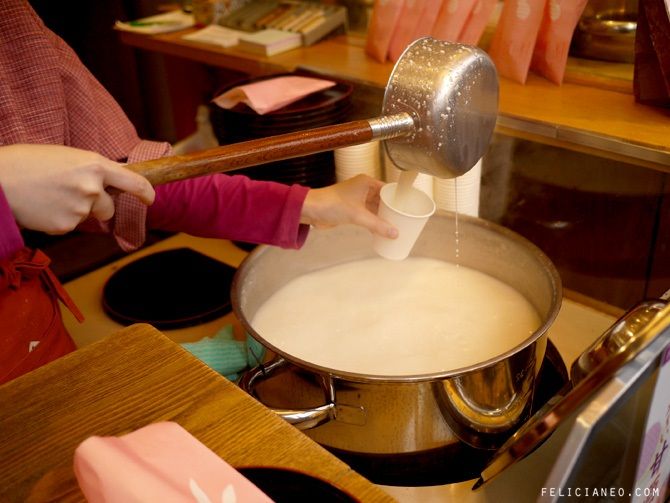 Tried their Sake + Mochi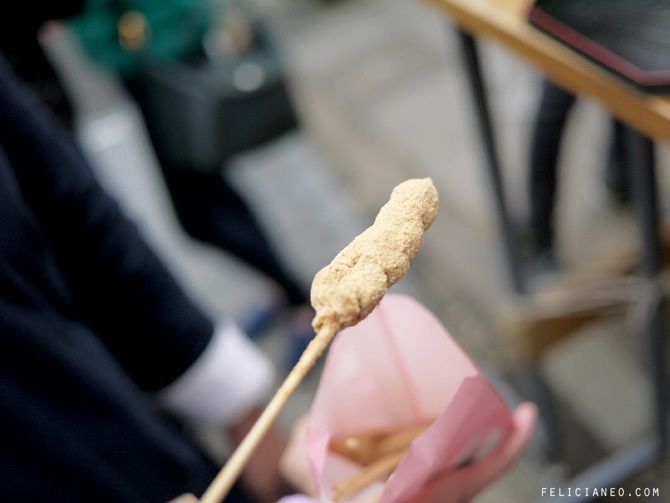 Stopped by this Ice Cream store called Funawa which had pretty long queue. They also have a souvenir store with super pretty items just beside.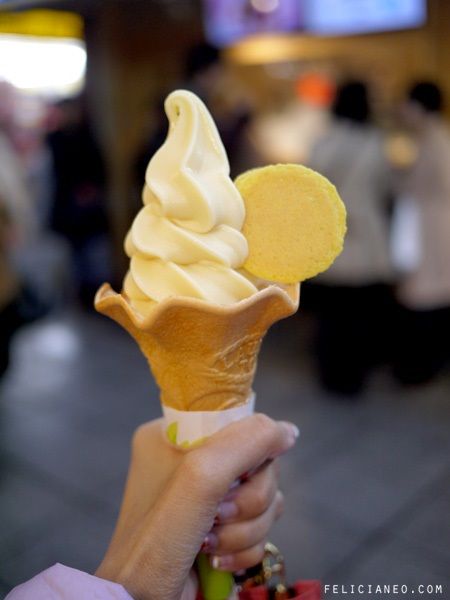 My lemon ice cream.
 Decided to walk to Sumida Park which was nearby and we saw more Sakura!! Actually it was just 1 lone tree in full bloom, but it was enough! Best part was nobody was there to snatch space from us hahha.
So pretty!
Can also view the Tokyo Skytree from here.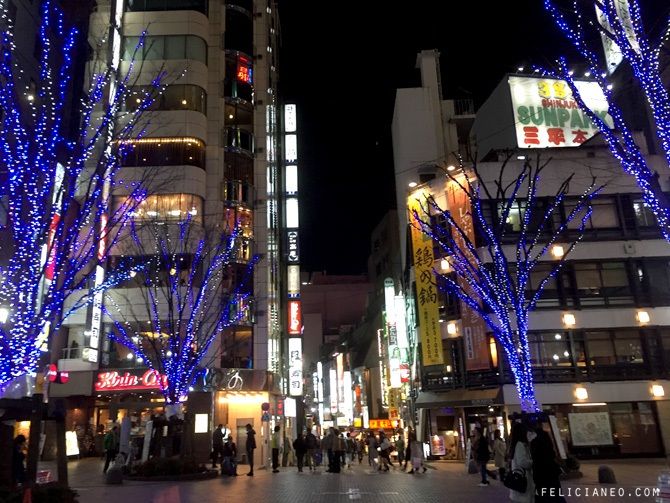 Trained down to Shinjuku for dinner + check out bus tickets to another place we wanted to go on Wednesday.
I regretted not having Japanese BBQ the last time I was there so we went looking for Japanese BBQ. Found this place called Gyu-Kaku (not sure if it's the same one in SG). They've ala-carte style/buffet style, so we went for the buffet style. There's a few options for you where you pay more for better cuts + more selection, which we chose the mid-range of 3000+ yen per person. Time limit was only 90mins for eating.
Charcoal grill.
Actually most of the time we've no idea what we're eating cos there were too many selections + no English menu so I just anyhow ordered haha.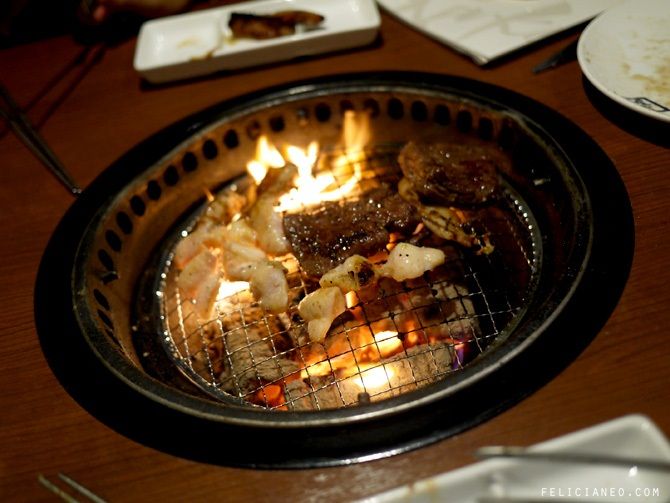 At the beginning, the fire was super big because the oil kept dripping..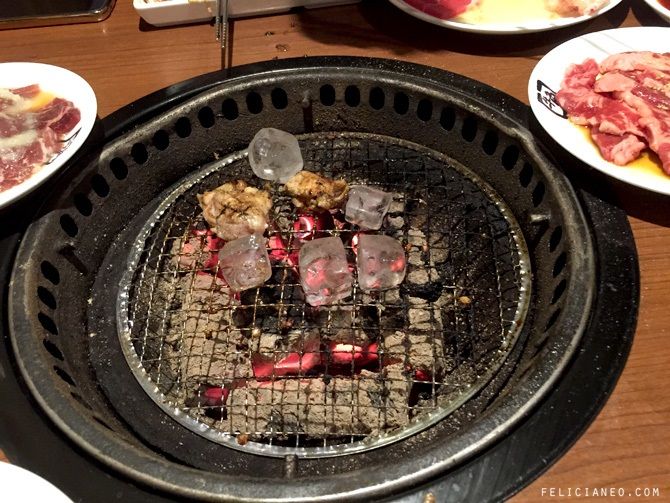 Then the waiter taught us to use the cup of ice they gave to cease the fire lolol. We were like damn noob. The meal cost us like S$100 and I think that unless you have a very big appetite, maybe it's more worth to go for ala-carte instead.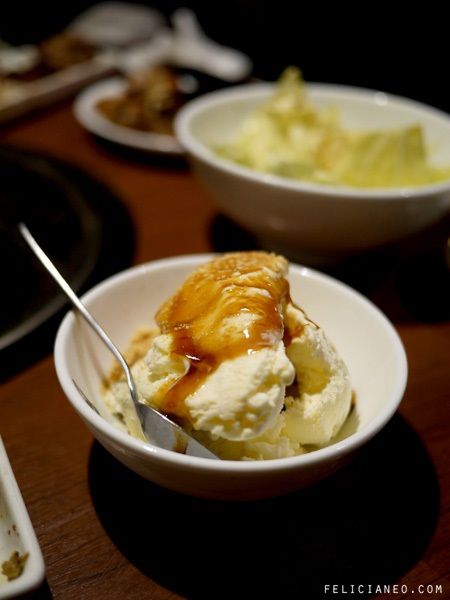 Dessert to end the day.
—
Read my other Japan posts:
Japan Day 1 & 2: Nikko
Related Posts: