Interesting Cards!
I was digging through my stash of cards (yep I used to buy cards and store them.. for future uses haha) and I found some really interesting and cute ones so I thought to share! With the rise of social media, I can't remember when was the last time I wrote a card for someone. I used to pen down birthday wishes, etc. for friends through cards/letters. Even though the message is the most important, an interesting card instantly scores bonus points!
Starting with interesting Christmas cards in conjunction with the festive season!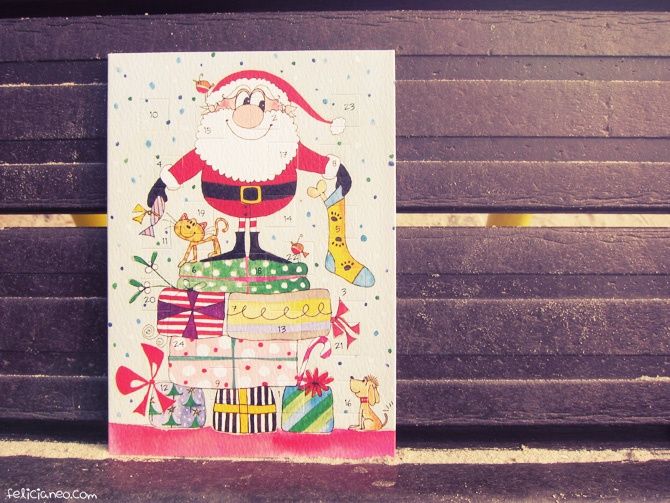 An Advent Calendar Xmas card which I got ermm.. 2 years ago?
An Advent calendar is a special calendar which is used to count or celebrate the days of Advent in anticipation of Christmas. Remember Neopets? We used to be able to collect different items a few weeks leading to Christmas!!
Each window reveals something cute behind!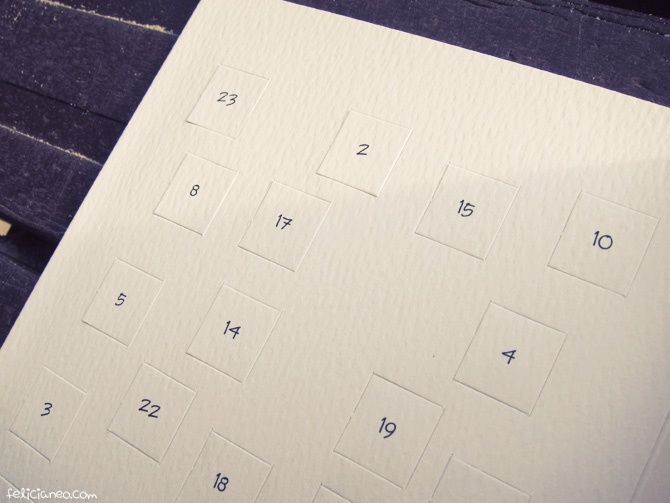 Surprises covered up!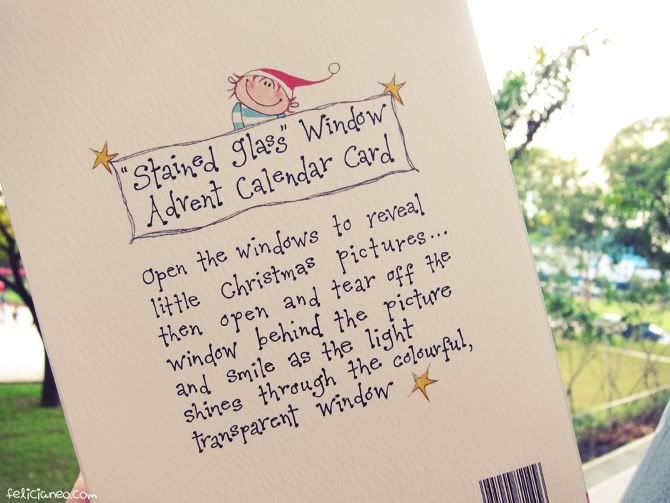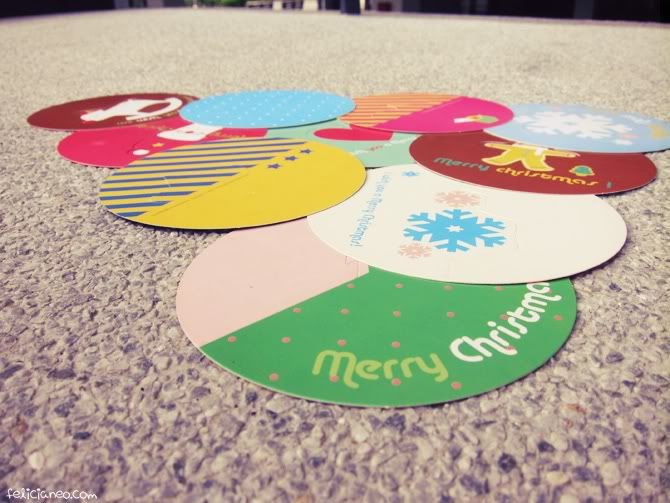 Cute circular Christmas cards. Something different from the conventional rectangular ones.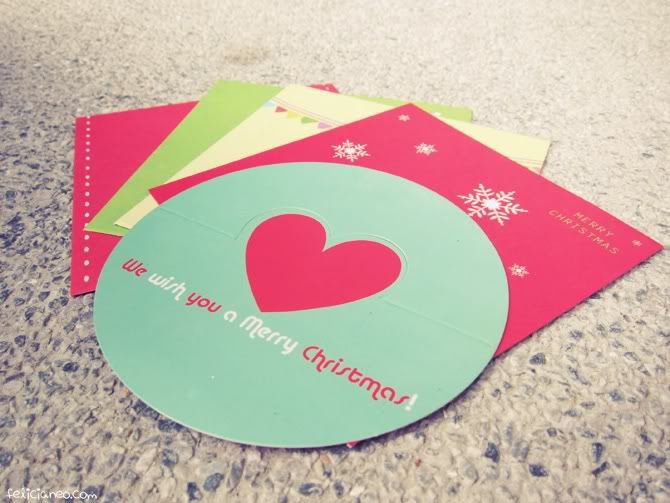 Comes with very pretty envelopes and stickers as well! Card set from Cotton Candy Friends.

Heart shaped card. Bought erm 3 years ago from a shop at Central Shopping Mall. I don't think the shop is still there though. (Psst. I've 3 of these haha! Kiasu much back then. Good things must buy to keep.)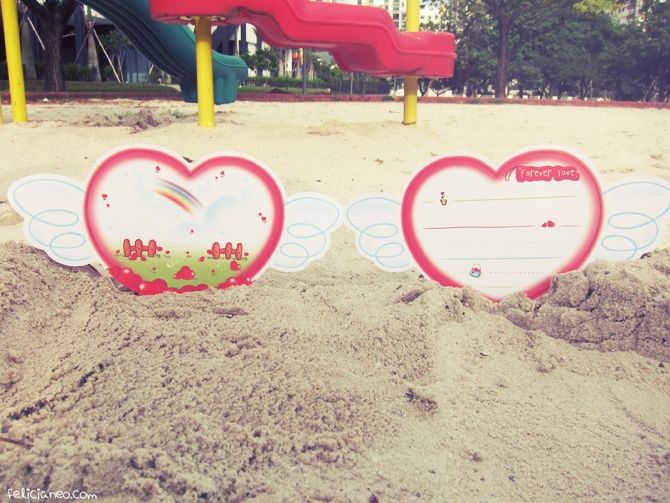 Opens up to look like this on the inside. So pretty I can't bear to use it.
Lastly.. My favourite card set from my collection! It's super duper cute and interesting!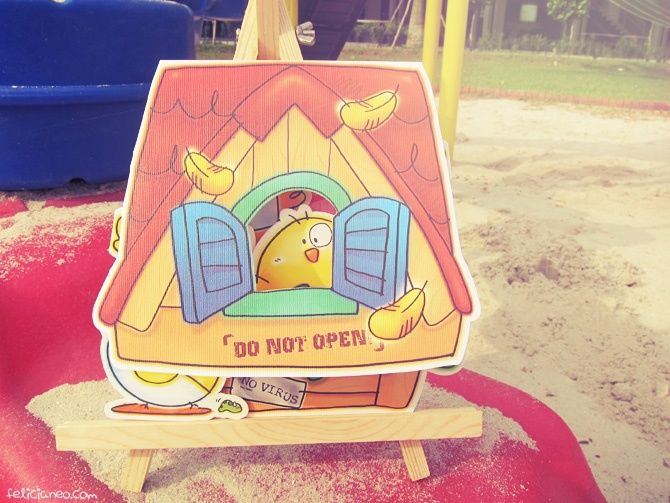 Wondering what it is? You'll never be able to guess what's on the inside!
*Dies of cuteness overload.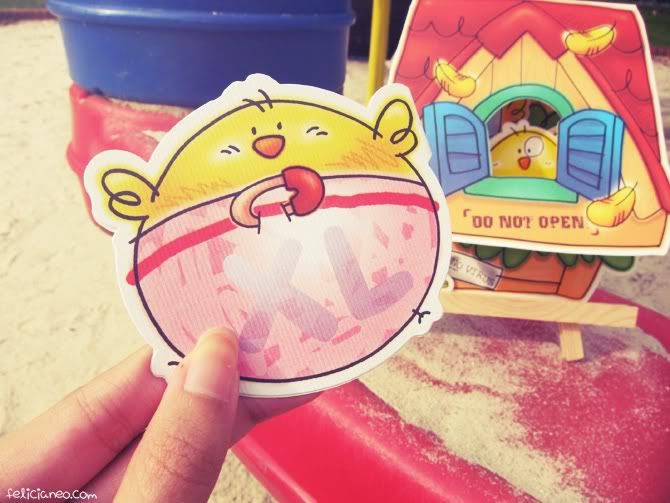 Contains 8 super cute chicks with individual style to write 8 different messages on the inside.
Would make a really sweet gift for your boyf don't you think so. 8 different messages in one card. Imagine the suspense opening up the cards…
BUT NO LOH I'M NEVER GOING TO GIVE MY BOYF THIS CARD. You know why. I told him to dig out the very first Christmas card I gave him so I can take pics for this post (It was this really cute birdy xmas design) AND HE TOLD ME HE CAN'T FIND IT and that it's somewhere in the house. -_- Imagine I give him this super cute card, and one chick goes missing…
Ending off:
My favourite chick designs: XL pampers, sleepy chick and the army chick!
Related Posts: