I love my iphone + pics!
It has been a little more than a month since I've gotten my iphone! I've changed over from my Blackberry, and so far I'm loving it for the camera and apps! I miss my BB's keypad though. So difficult to type using touchscreen especially when you're on a jerky bus, etc!
And with Instagram, photo sharing is so much fun now!! I use various camera apps, and I usually share them on my Twitter through Instagram!
So anyway, even my parents have upgraded to iphones, cos it's much more value for money + higher resale value in future.. I went case hunting the moment after I've gotten my phone. Had the Cath Kidston designs in mind, and I managed to hunt down decent ones!
The polka dot one's mine, while the floral one belongs to my mum. I quite like the floral one too actually. These aren't the authentic one btw, but quality wise is rather good!
Massive random picture vomit from my phone/my Instagram. (Find me on Instagram. Userid: felicianeo!)
Peking Duck!! Super yummy, one of my fave dishes.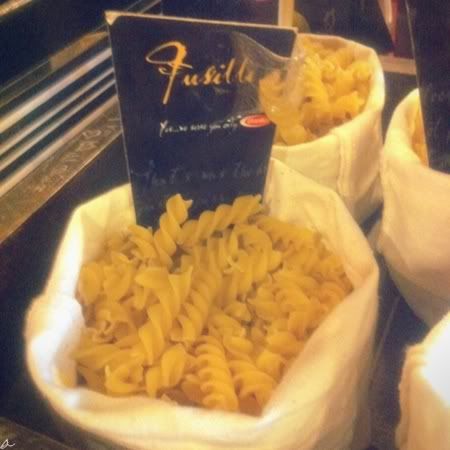 Pastamania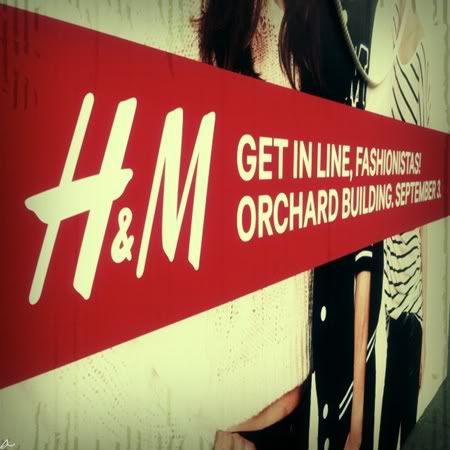 Haha the H&M adverts all over before they were opened.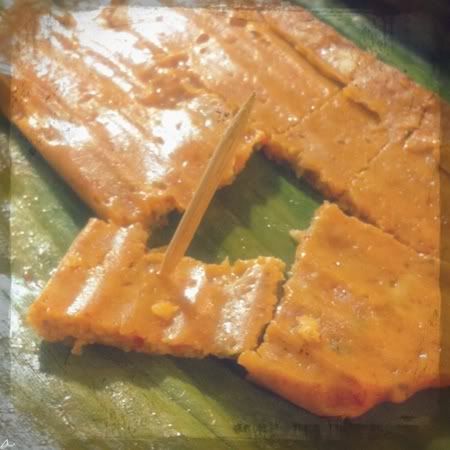 Otah!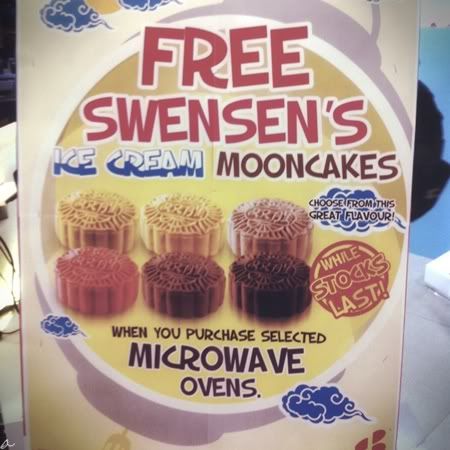 No link please. Mooncake and Microwave oven, except that they both start with the letter 'M'.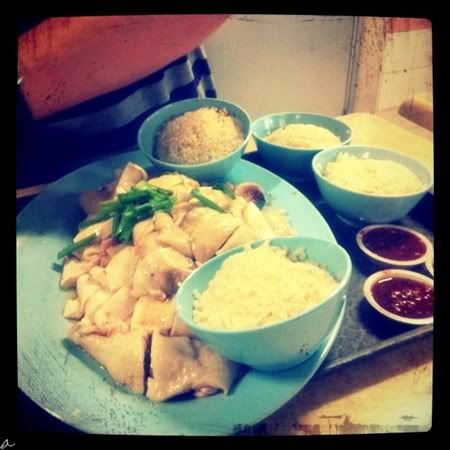 Had to queue for 30+ mins for this chicken rice stall at Chinatown!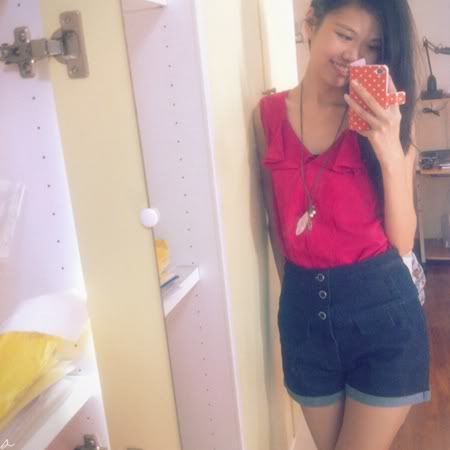 Random OTD to school.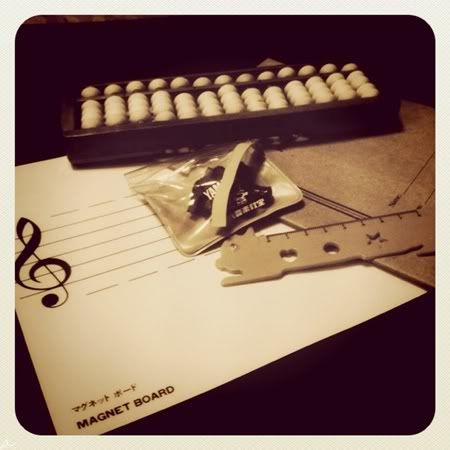 Props for my couple photoshoot! Guess what's one of my theme! Just gotten pics from Angie by mail today, will post about it really really soon!! They're all so pretty!
One of our shoot location!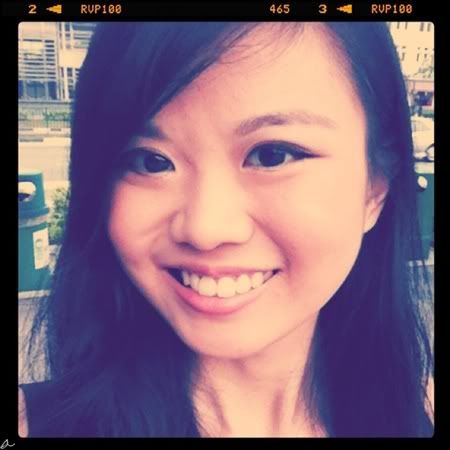 On the cab during the shoot.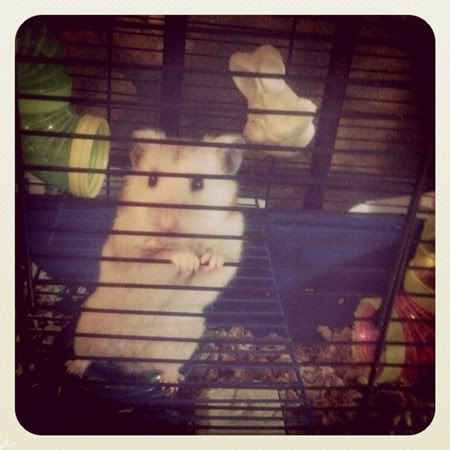 My little darling always welcome you when you're back home. (In hope of getting more food from you)
Some new Pepper Lunch student promo set! Garlic Terriyaki Chicken with egg. I only saw onions and no garlic. -_-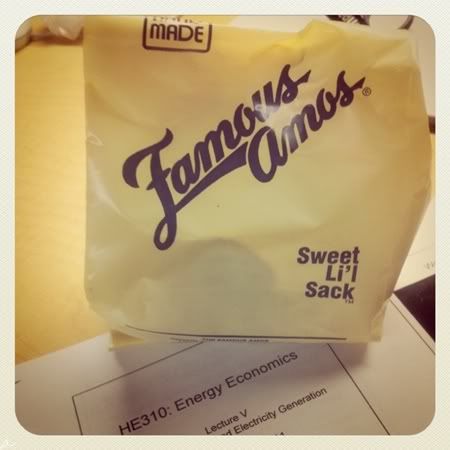 Late night snacks to keep you awake during mugging yo.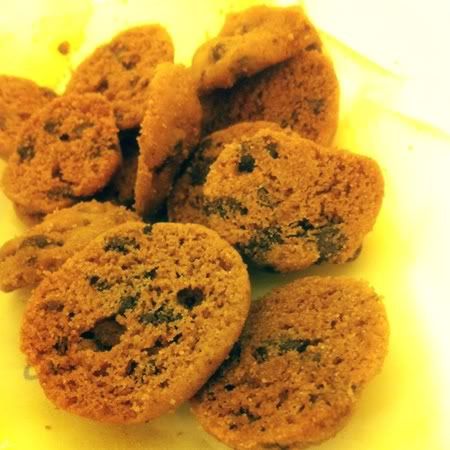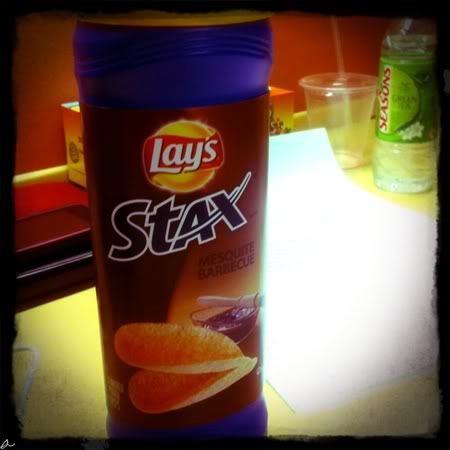 Love these!!! Sweet and crunchy stuffs.
Sleepy kitty!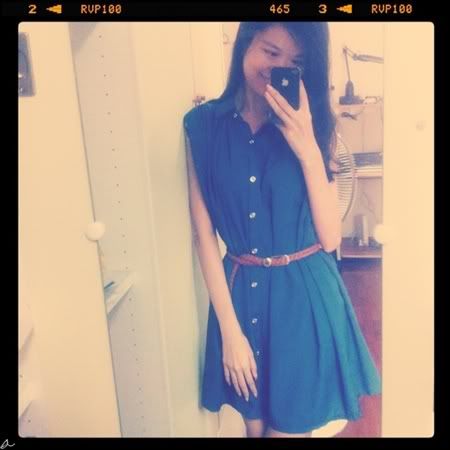 Random OTD. Perri-Shirtdress from Ellysage!
BBQ Chicken! Olive oil chicken, yums.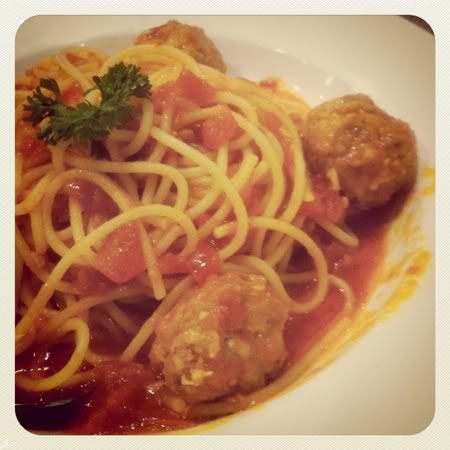 Meatball Spag from the same shop.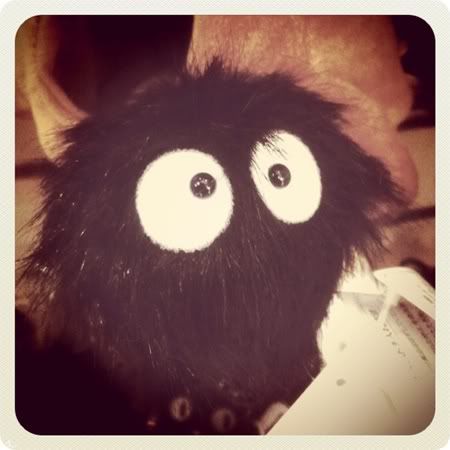 Fuzzball we saw in the toys section at Taka.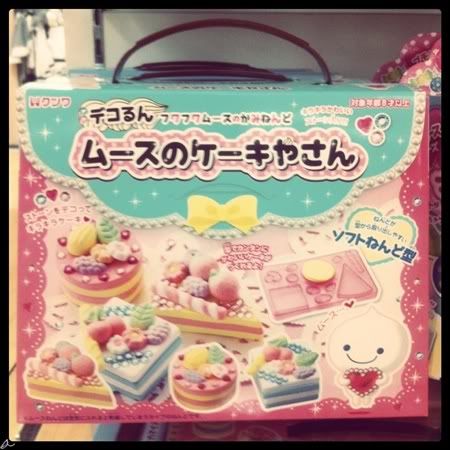 I want this!!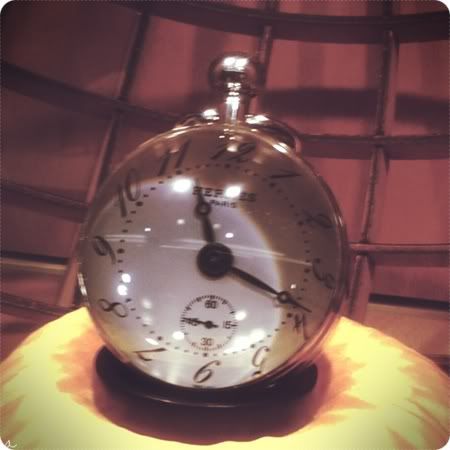 Super chio Hermes Antique Ball Clock.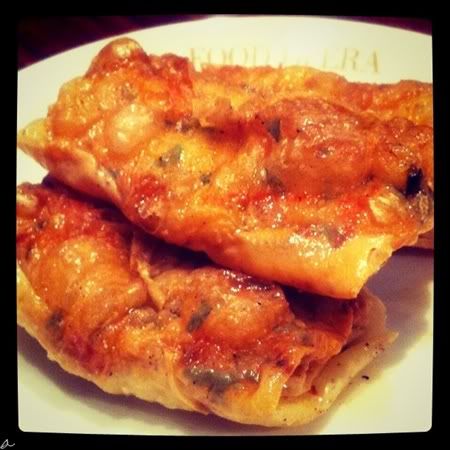 Random dish from the Dim Sum place at Ion Food Court. Cheap and good.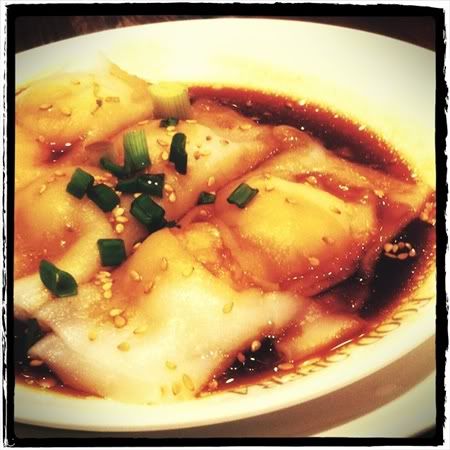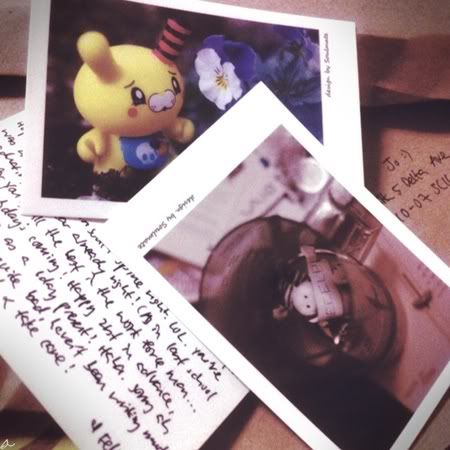 Small written notes I prepared for my 3 readers for the K-Palette giveaway. So happy someone said she love my card more than the giveaway item! <3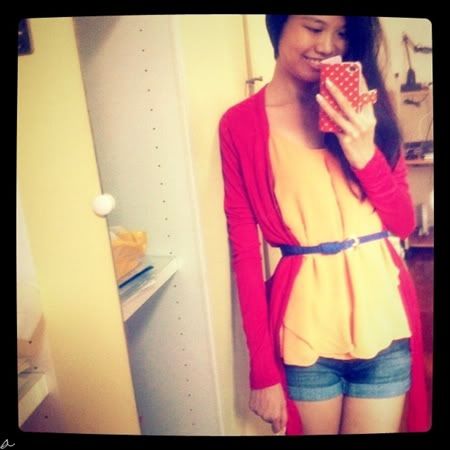 Random review. TVD Rivera Mesh Cardigan in Cherry Red!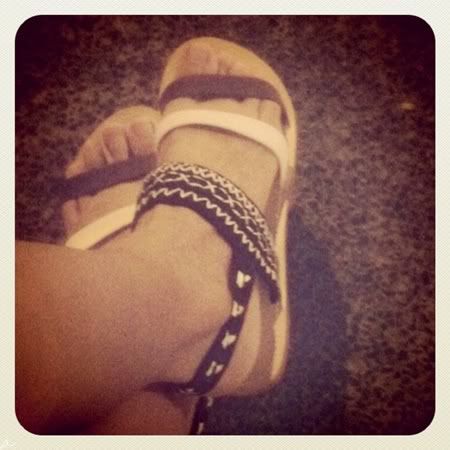 New LB Seattle Sandals. Grip of the shoes is pretty bad! Almost slipped and fell when it was only my first time wearing it. ): Pretty stitching details nevertheless!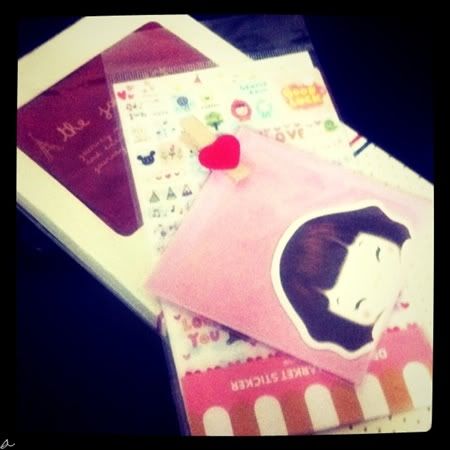 Stuffs from Cottoncandyfriends!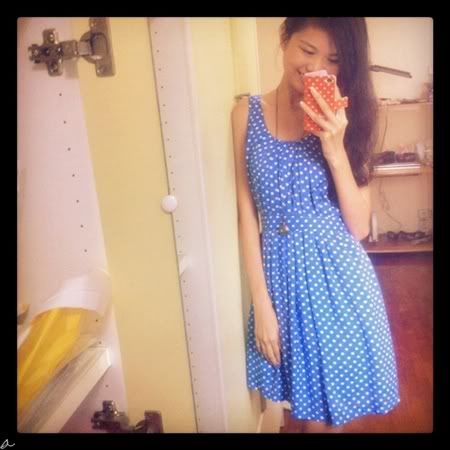 Polka Dot dress in blue from Momoteapots for a friend's bday!
Matches my iphone cover really well don't you think so?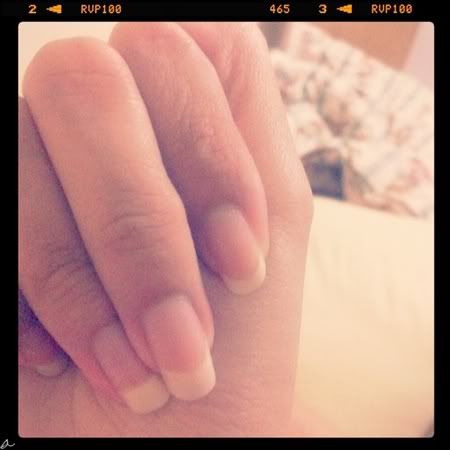 Have to cut my index finger nails cos I've to remove my contact lenses, hence the difference in length.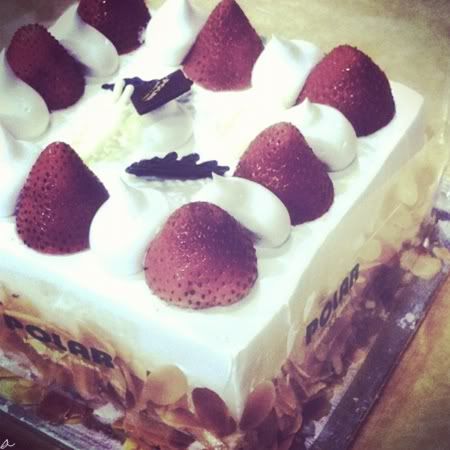 Pretty strawberry cake we had.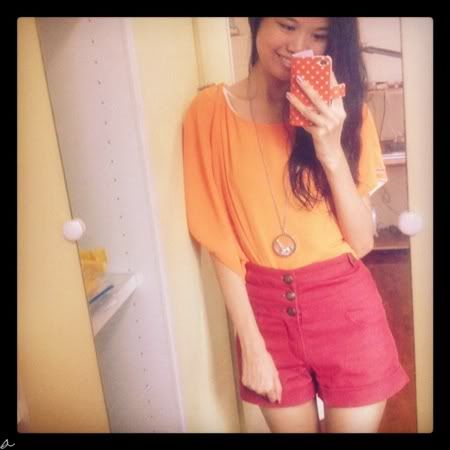 Very recent OTD. TVD Candy Empire HWS in Burgundy. Mad love.
And ending off with something from 11 years ago…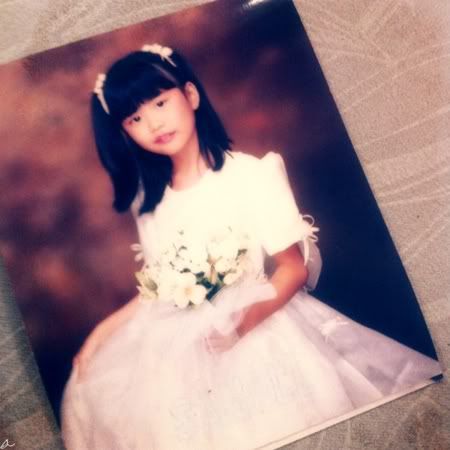 (:
—
Btw, if you think that my posts are rather slow, and if you want more of me..
Follow me on twitter @ http://twitter.com/felicianeo
I post some of my OTDs/random blabbers there!
A more proper post soonish!
Comments/questions please direct them to my FORMSPRING!
I might be a little slow at replying, but I'll reply them! (If the questions are not too absurd or anything)
Related Posts: