Gumtree Singapore.
When buying things like gadgets/electronics, I like to go online forums to search for second hand items because they're usually much cheaper than retail and you can actually find good deals around if you bother to hunt.
One site that has a great variety of items that you can browse on is Gumtree! I discovered this site when I was looking around for guinea pigs last time lol. But of course they have other categories like Clothes and Accessories, Cameras, TVs, basically anything and everything!

It's essentially a platform to connect sellers and buyers so if you've something you want to buy, you can visit the site and use the search function to see if you're lucky enough to get a good deal! I was actually looking for a Fathers' Day gift and I thought of getting a watch for my Dad.
Btw, watches drop ALOT in value (Approx 50% for most watches except for Rolex which drops about 10-20%) if you buy them brand new, so of course a more cost effective way is to get them second hand and that's what alot of people who play watches do. After all you can just change the straps and they'll be good as new already!
This page shows a whole list of search results for you to browse through and take your pick. On the right hand side you can actually see easily the prices of the items so you can filter them out according to your budget. Not only that, you can also view the location of the seller (like which part of Singapore they're in) so you can decide if it's too inconvenient to purchase the item. But don't worry, some sellers are open to meeting at a convenient place if you're really keen in buying!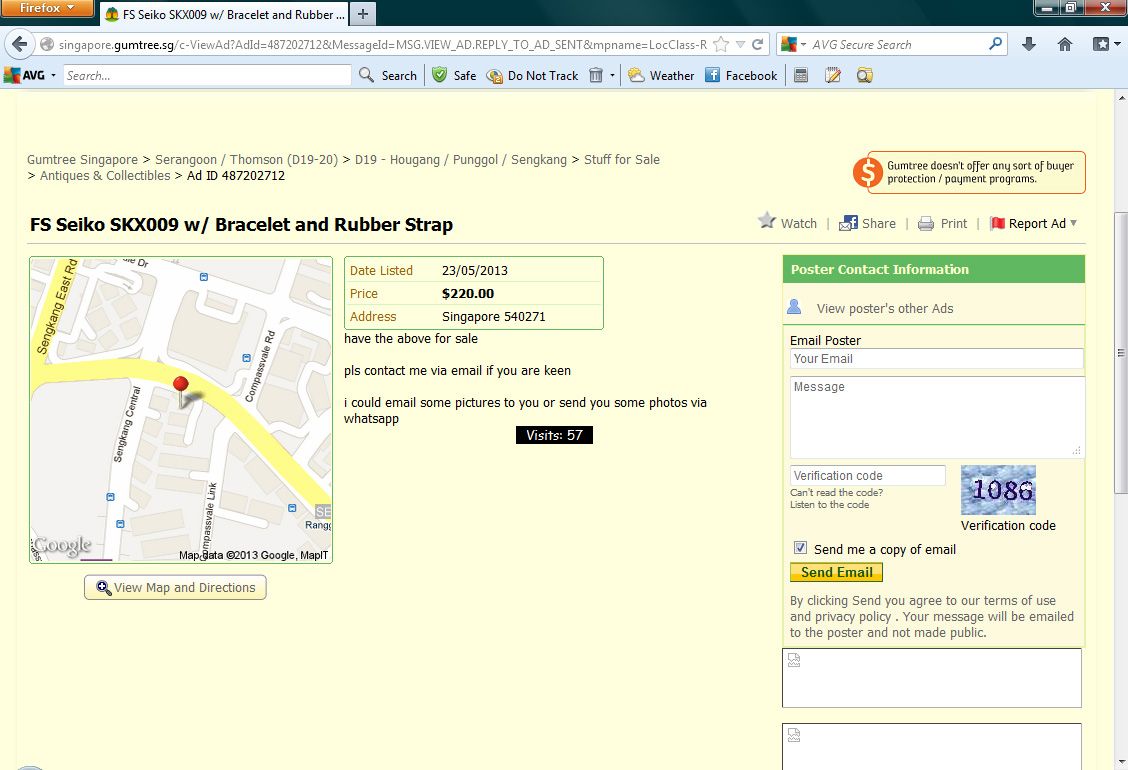 After hunting, I found this Seiko model that I find suitable and the price was right.
To contact the seller, simply use the email contact form at the side and send a message to the seller! Usually I'll include my HP number for quick transactions.
And indeed this was a really quick transaction! Contacted the seller on Monday, met up on Tuesday and I got the item already! The item was like brand new so happy with my purchase! And I managed to get a slight discount of $10 lolol. Tip when buying things online: Always ask the seller for their best price because usually they'll put a price that makes room for any bargains.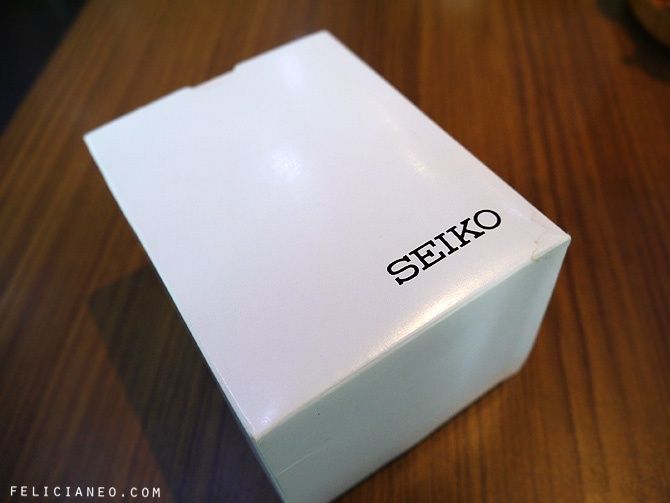 Comes with the original box and papers too. When buying items online, always make sure that it comes with authentications to prevent buying fake products!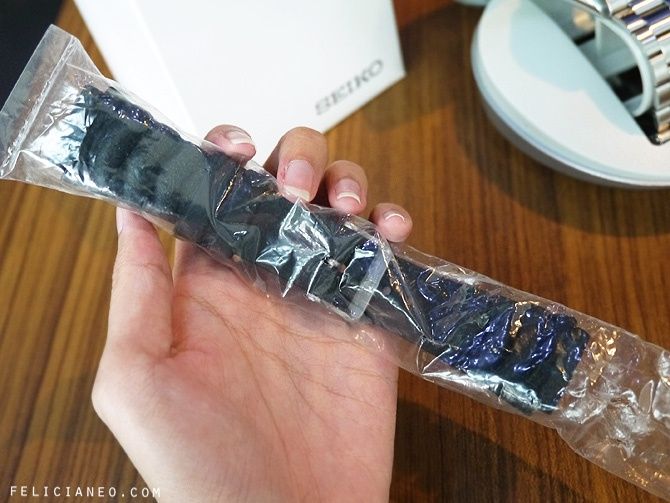 Apart from the bracelet, it comes with a rubber strap too.
Can you tell that this is second hand if I didn't say?? So good condition! Oh, speaking about the condition of the item, another tip is to always check the condition of the item thoroughly on the spot before buying!
Visit Gumtree Singapore if you've something in mind to purchase!! The site is very user-friendly which I really like too. I'm recently on a look out for second hand stationary exercise bike to exercise at home! Brand new ones cost so much!
Of course, other than buying items, you can also put up free ads on gumtree to sell your items!! From now till 30 June, Gumtree is having a Gumtree Fashion Month and they're giving you a chance to win $600 worth of shopping vouchers during the Great Singapore Sale! All you have to do is sell any clothes or accessories on Gumtree. The higher the number of ad postings, the greater the reward! Click HERE for more details!
Related Posts: