Flea Day + Updated Selling Post!
Ahah. I know some people have been asking me to update my Selling Post… So sorry it took me a few weeks to do so! :/ Finally stopped procrastinating and dug out all the pictures and collated the post!
Just a quick entry on my flea day!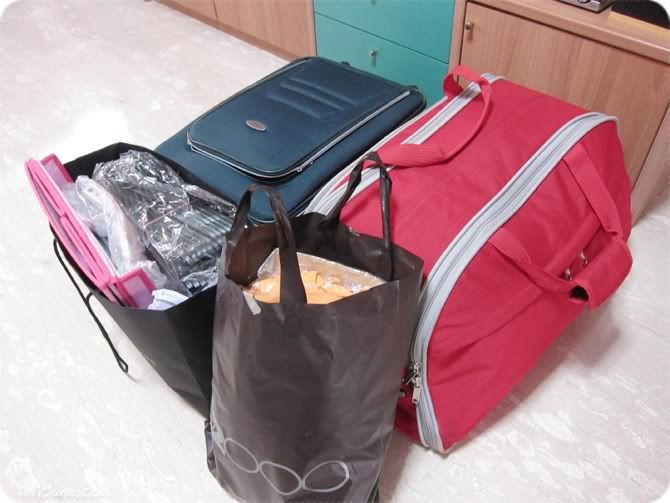 Stuffs I packed for my flea!
I remember the very first time we went for a flea… We didn't think of using luggage, and ended up packing the clothes in plastic bags. And we were carrying 8-9 plastic bags to the locations… Imagine the sight. Hahaha. So people who's going to a flea, please use a luggage!!
I've so many clothes that most of them are still in their plastic wrap!

Luggage I used when I went Italy for my school Choir Choral Competition back in 2004. Miss those days. ):

Decided to just dump those items that I'm going to sell cheap cheap in one luggage. (Most are brand new!)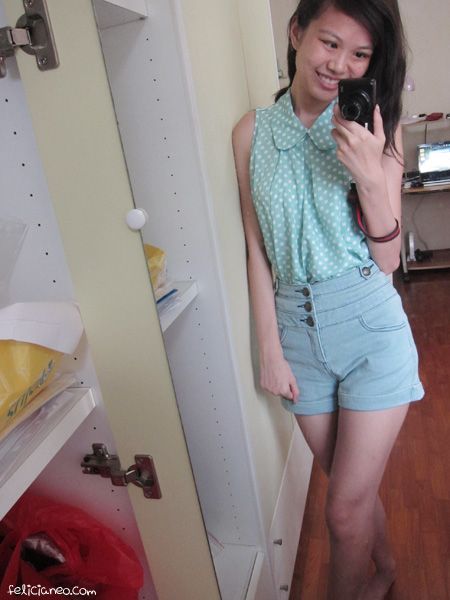 My outfit for the flea!
TTR vintage top in mint + my fave TVD Denim High-Waisted Shorts.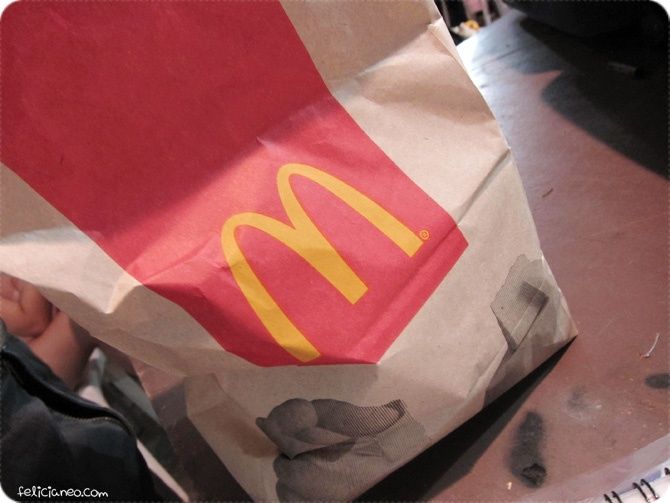 Mcdees for lunch.
Just when we were setting up the booth, this woman came over and took a look, and ended up sweeping tons of pieces away! :O
My sweet boy who came to accompany me even though he was ill.
T was looking at the amount of clothes I've to sell, and he was like: "The next time you tell me you've nothing to wear, I'm going to knock your head!"
But one thing guys need to understand is – Girls are completely capable of staring at a bursting wardrobe and still think that they've nothing to wear. Who's with me? (;
My $2 necklace I bought from the stall beside. Enjoyed talking to the group of girls cos they just graduated from JC and we had common topics! (School related stuffs)
And the highlight of the flea was………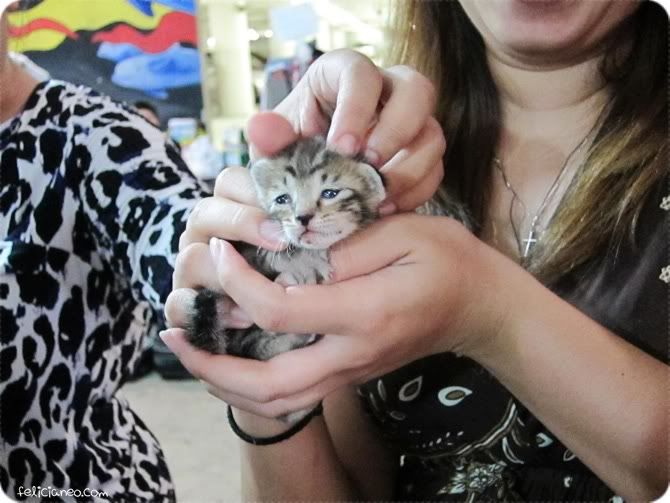 A SUPER CUTE 3 DAYS OLD KITTEN!!! Someone found a litter of kittens and adopted them.
The array of colours I've in my wardrobe:
One of the girls in the next stall decided to help me arrange my stuffs according to colours hahahaha!
Sales that day was quite decent. Managed to clear about half of what I had, thankfully. I'll still need another flea to get rid of them.
To those who have been asking, I've finally updated my Selling Post!
http://www.felicianeo.com/selling-post
I added quite a few TTR & TVD stuffs. Most are pretty new items from recent launches, hence I'm selling them only slightly cheaper than what I got them for. Really pretty and popular items but am letting them go cos I want to make way for new stuffs. Of course, this is not the full list of what I've to sell, (Still have more from other blogshops) but I can't remember what I've and they're all neatly packed already! So this will probably be all I've to put up for sale for now.
First come first serve okay! So be quick if you want something! Email me at contact.felicianeo@gmail.com with the items you want or leave a comment at the end of the post! Only serious buyers okay, I'm very busy so don't waste my time!!
http://www.felicianeo.com/selling-post
Related Posts: