Event: World of Scents & Tastes
Attended International Flavors and Fragrances Inc. (IFF)'s Grand Opening of their new flavour and fragrance manufacturing plant in Asia!
Seems like IFF is actually a really big company.. so big that I've never even heard about it before!! :O
IFF has created some of the industry-leading fragrance classics—Estée Lauder's BEAUTIFUL, Calvin Klein's EUPHORIA, Clinique's HAPPY, Lancôme's TRESOR, Guy Laroche's DRAKKAR NOIR, and Ralph Lauren's POLO BLUE, to name just a few! And this leading global creator of flavors and fragrances for consumer products, is officially opening a new liquid flavors and fragrances manufacturing plant in Singapore! The 12,000 square meter facility is part of a previously announced $100 million investment in Greater Asia and will serve as the Center of Excellence for the company's functional fragrance business.
Was really honoured to be part of this big scale event!
My event partner Fawn Fawn!
Everyone were so cheerful and nice!
Interesting curry chicken mouse that IFF specially created with their flavours for the guests that afternoon.
They also had interesting booths during the event filled with activities to try out!!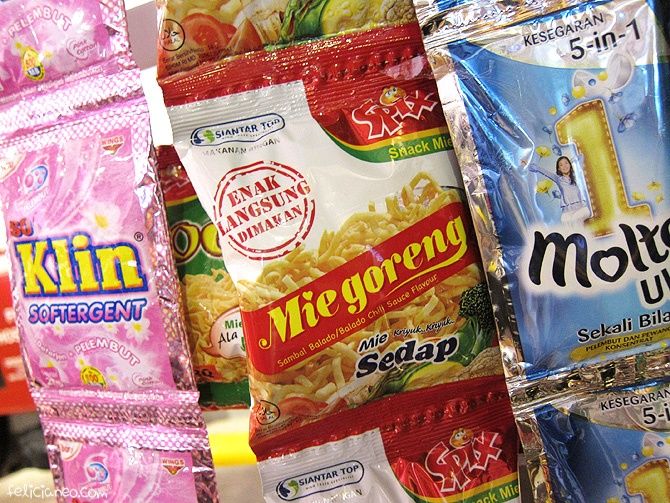 According to the staff, this is how food is packaged and sold in Indonesia!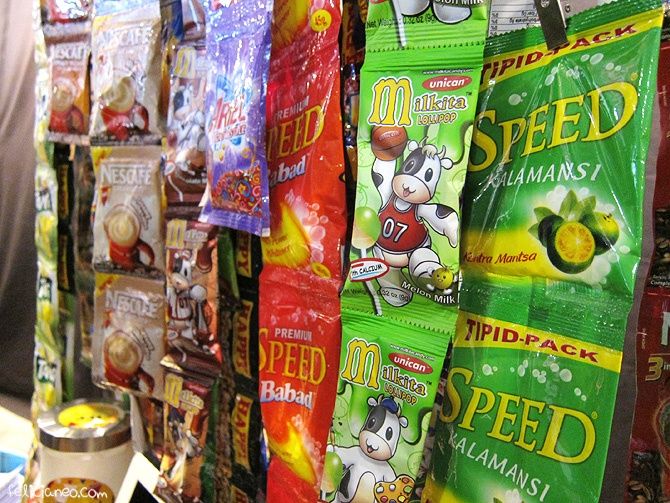 Kampong girls.
Here's another booth whereby you stick your hand in and try to fish out items!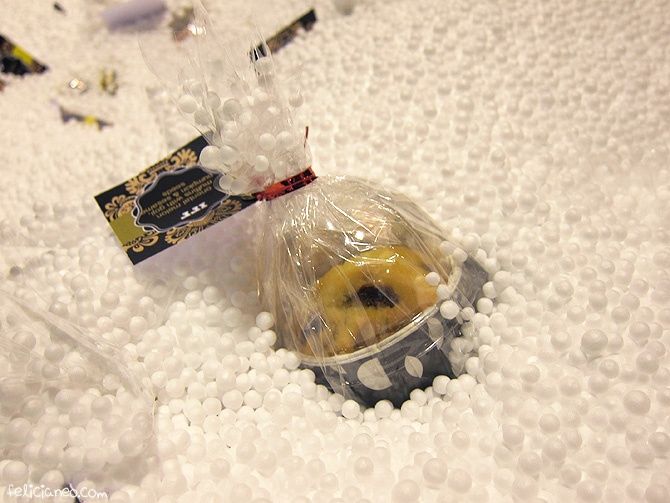 Cupcake! (As well as a fragrance)
And there was a balloon popping station which contained chocolate. Fawn being brave here. (I don't dare to burst balloons!)
Tastes really good actually!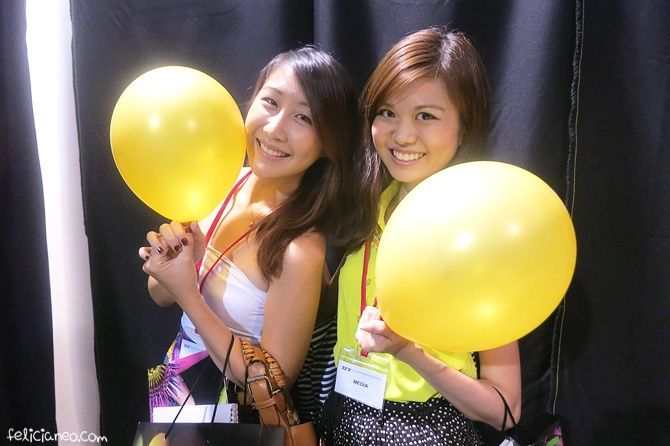 And we took a tour around the plant! It was a really interesting and eye-opening experience actually cos how often do you get to go inside a plant! Moreover a 100 million investment!! (No pics cos no pics allowed inside!)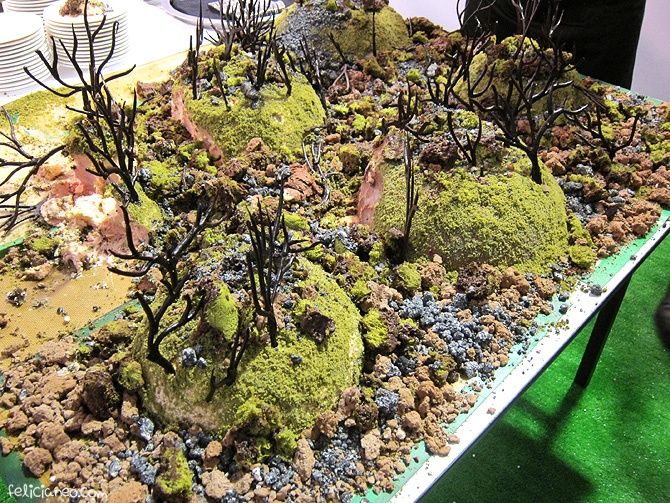 Guess what this is!!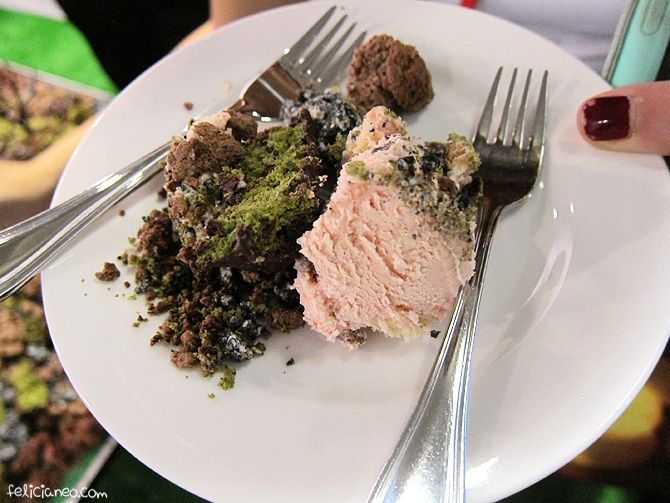 A whole forest of cake made of green tea, chocolate and strawberry I think! So creative and such hard work put in!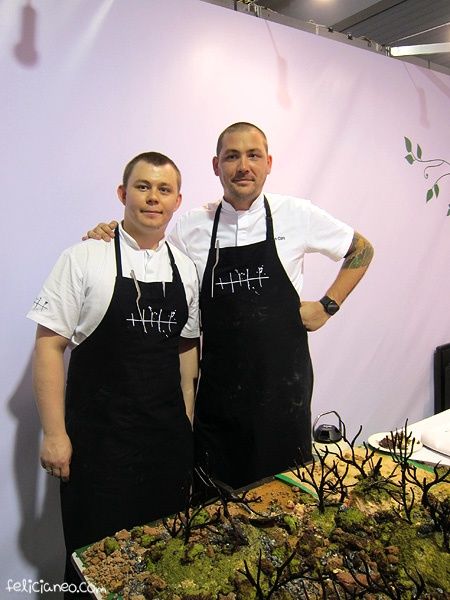 The people behind this masterpiece.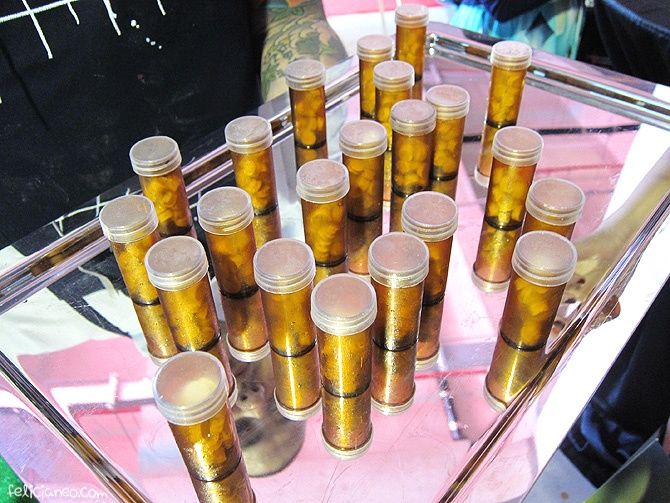 Not forgetting these..
Cheesecake tablets! Blown away by so many interesting things that day!
The opening ceremony was graced by Mr Douglas D. Tough (Chairman and CEO), Mr Hernan Vaisman (Group President, Flavors), Mr Nicolas Mirzayantz (Group President, Fragrances) as well as Mr Tan Choon Shian (Deputy Managing Director of Singapore's EDB). And that marked the end of the opening ceremony!
Thanks for accompanying!!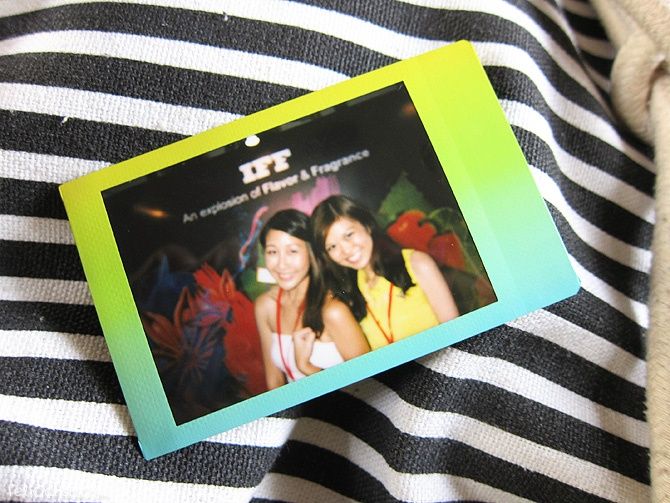 Ending off with an Instax we took that day! (:
Related Posts: