Event: SK-II STEMPOWER Launch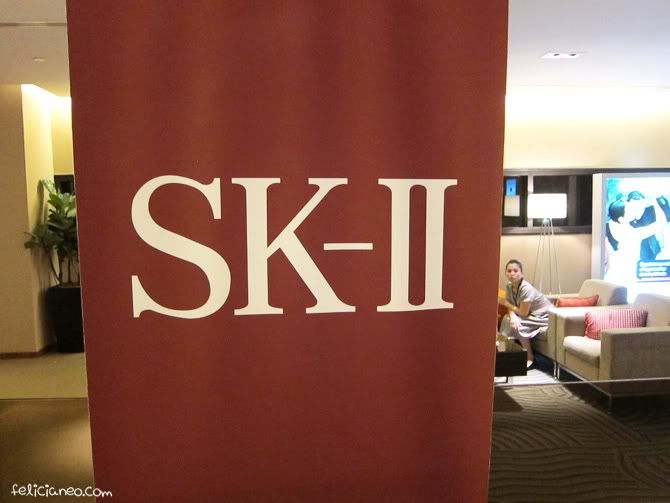 Attended an event by SK-II awhile back! For their launch of the new STEMPOWER, their latest breakthrough product.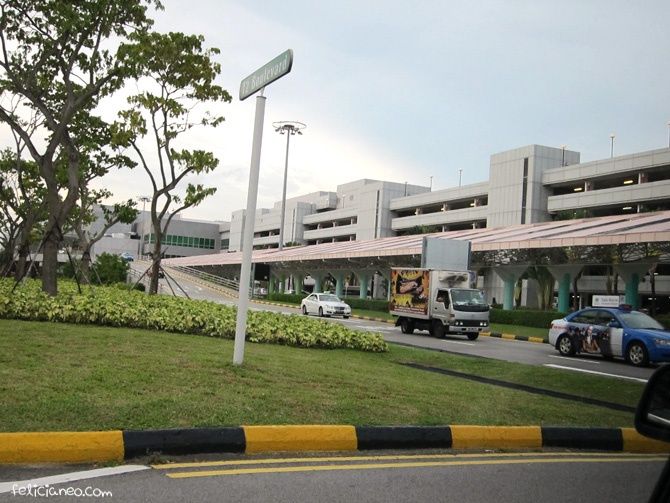 The event was held at JetQuay, CIP Terminal near the Airport and we even had limousine services to pick us up!!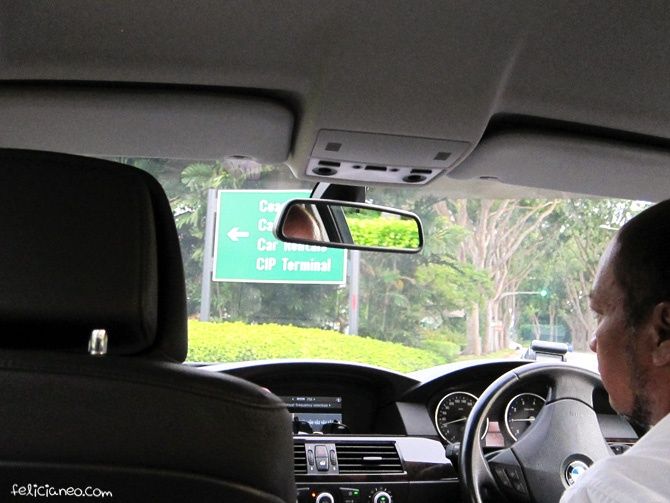 Probably my first and last time in this place.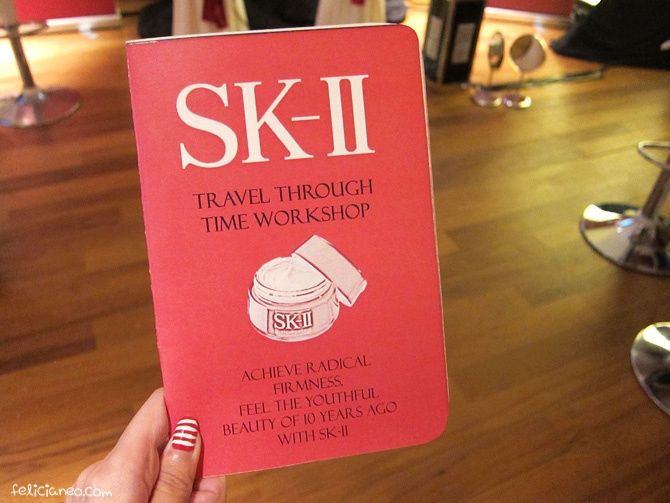 We're going to travel through time with SK-II!!
I was there early, so I managed to get my skin consulted by a friendly SK-II consultant!
The consultant showed me the proper usage of their products. For example, for toner you're supposed to use a cotton pad to wipe off any excess dirt which couldn't be removed after basic cleansing. And for the facial treatment essence, you're supposed to dispense an amount around the size of the bottle cap on a cotton pad.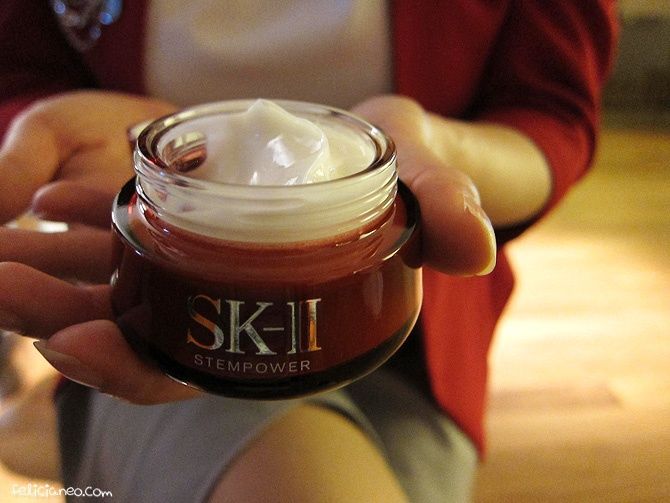 First look at their new STEMPOWER.
Had my skin examined using their special technology as well.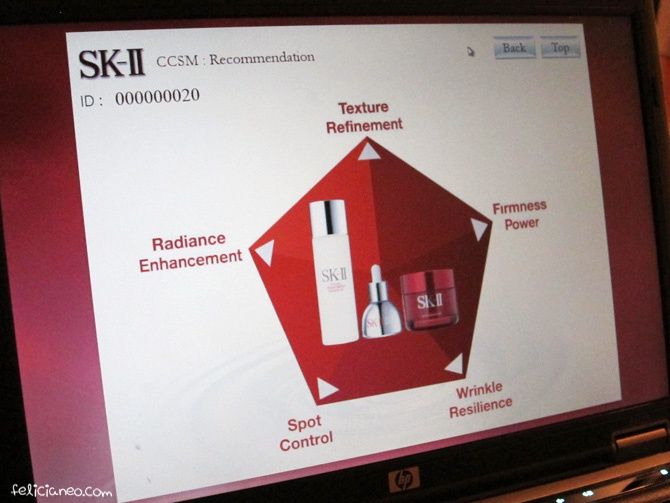 I'm sure you've heard of SK-II's 5 dimensions to achieve crystal clear skin. That is: Texture Refinement, Firmness Power, Wrinkle Resilience, Spots Control and Radiance Enhancement.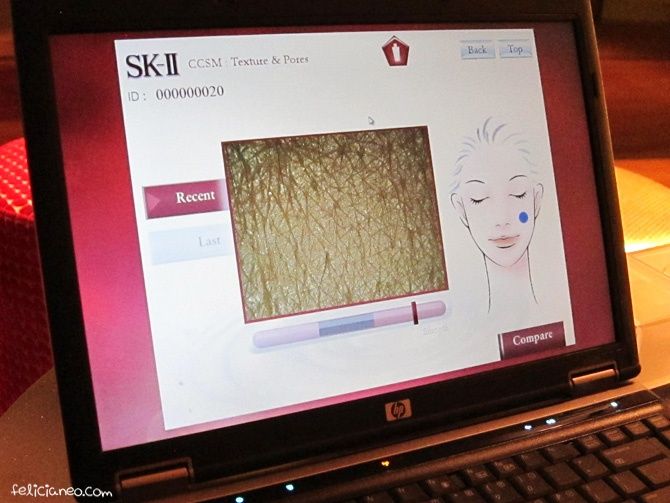 My wrinkles and texture refinement is considered above average for those in my age group.

So in order to achieve the other 3 dimensions which my skin doesn't fare well in, these are the products the consultant would recommend me to use.
(From left to right: Facial Treatment Gentle Cleanser, Facial Treatment Clear Lotion, Facial Treatment Essence, Whitening Spots Specialist, STEMPOWER, Sunscreen.)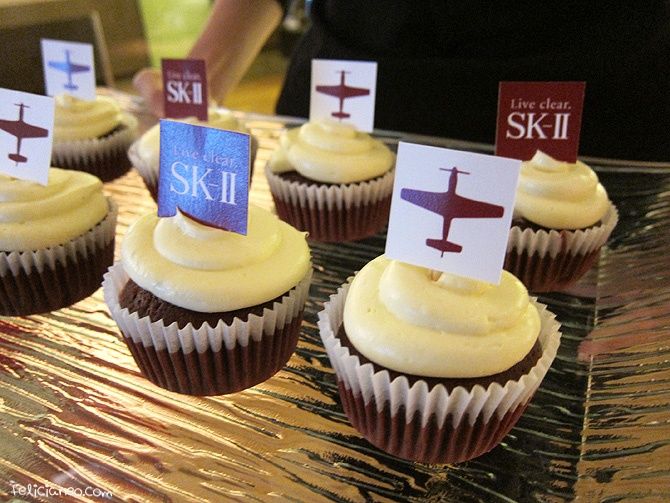 And we've got red velvet cupcakes to eat as well!!
Sat through a series of informative talks by SK-II's brand manager, scientific communication manager who told us more about the science and how the new STEMPOWER works. As well as an ex-flight stewardess who shared with us some airplane beauty tips, as well as Viola from Love, Bonito.
As mentioned earlier, SK-II has came up with 5 dimensions to achieve crystal clear skin. During the talk, we were introduced to a latest new factor: Radical Firmness.
Radical Firmness is determined by ascertaining skin thickness, elasticity and the integrity of the shape of the basal layer. Loss of radical firmness results in wrinkles, loss of skin elasticity, sagging, larger pores, loss of hydration, etc.
Inspired by epidermal root cell research, SK-II scientists found that the activity of epidermal root cells declines with age resulting in the decrease in both quality and quantity of lift-proteins, thus causing a loss in radical firmness.
The STEMPOWER contains Stem-Acanax, a newly discovered ingredient taken from the root of Siberian Ginseng that works on epidermal root cells. On top of that, SK-II has combined its signature ingredient Pitera and Stem-Acanax to create the SK-II Stem-Acanex Complex. The Stem-Acanax Complex has been proven effective in stimulating epidermal root cells to promote the production of lift-proteins in the skin's basal layer, which enhances our skin's springy structure and rejuvenates the skin renewal process, a critical factor in improving skin plumpness.
The STEMPOWER is a daily moisturizer by the way. And it is said to be able to see results after 10 days of use.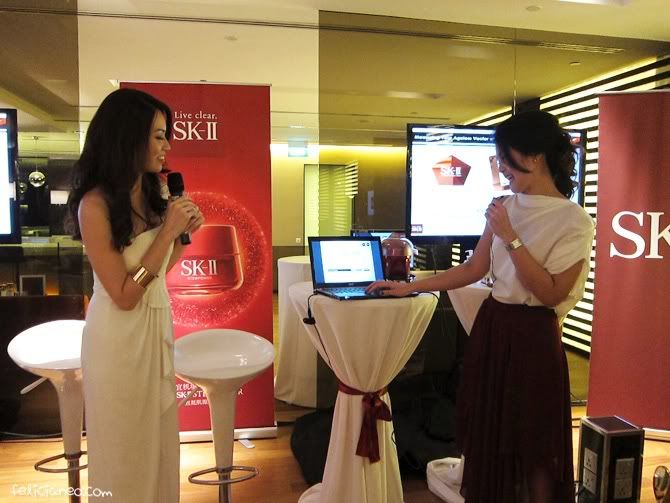 SK-II's Beauty Consultant Training Manager, Nitiwadee Songrienchai then did a test on Viola's skin to measure her skin's radical firmness. (SK-II has developed a new measure – the 'Ageless Vector' to measure the angle of sagging or lack of firmenss. The larger the angle, the lower the radical firmness of skin)
Turned out that Viola's skin for radical firmness is actually above average compared to people her age!
Speaking of Viola, I just remembered I took a photo with her like.. 3 years ago at one of Love, Bonito's (then Bonitochico) birthday bash.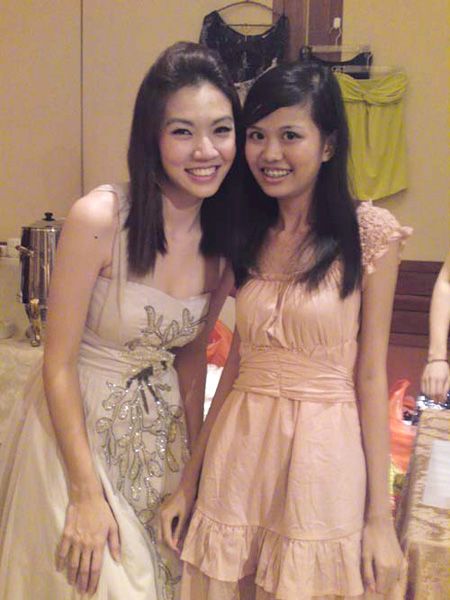 (Pardon the horrible picture quality)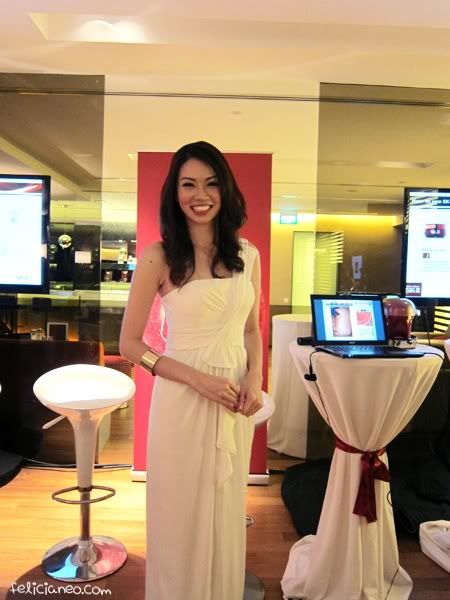 And honestly she looks like she hasn't aged at all during these 3 years!!

SK-II's STEMPOWER will be available at SK-II counters in Changi Airport from 1 June 2012. I went to check the counters at Isetan but couldn't find the STEMPOWER. Might be an airport exclusive item?
Anyway, every time after attending SK-II's events I really want to try out their products after hearing all the good things about them!! Have started using their Facial Treatment Essence more religiously and I'll update on my skin condition after longer use! I think I need their Whitening Spots Specialist as well because my acne scars are super stubborn!
Ending off with a video I took of a facial massage technique demonstration at the event:
Related Posts: