Event: SK-II Pitera House @ TANGS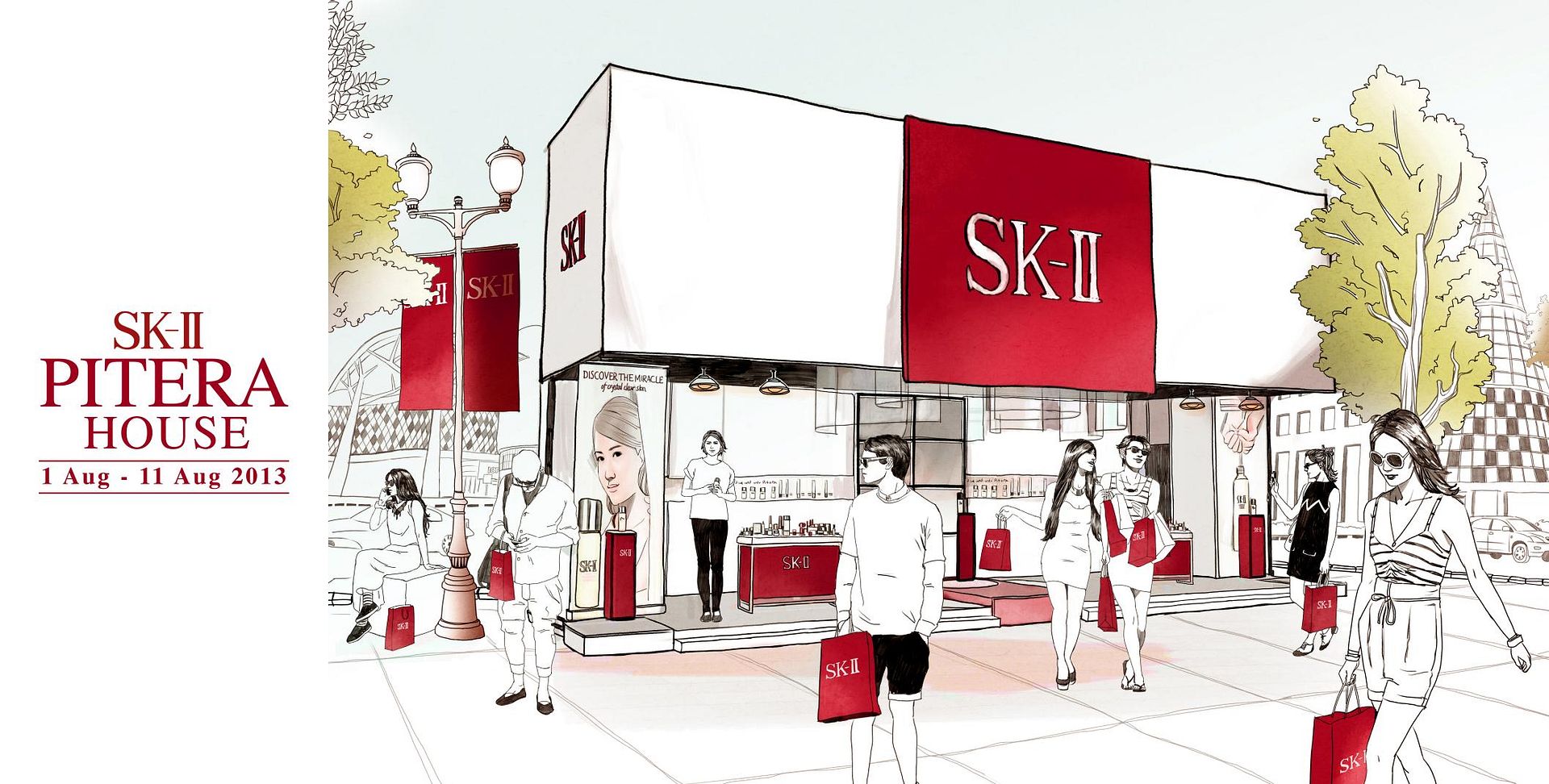 Last Friday, I attended SK-II's Pitera House media event and got a chance to take a look at their Pitera House where the public could discover the birth of SK-II and its unique history.

Char and I with the male models! They're dressed like this because the story behind SK-II began at a sake brewery in Japan, where scientists noticed the elderly workers had wrinkled faces, but extraordinarily soft and youthful-looking hands. After which, it took years of research for scientists to isolate the miracle ingredient Pitera, a naturally-derived liquid from the yeast fermentation process.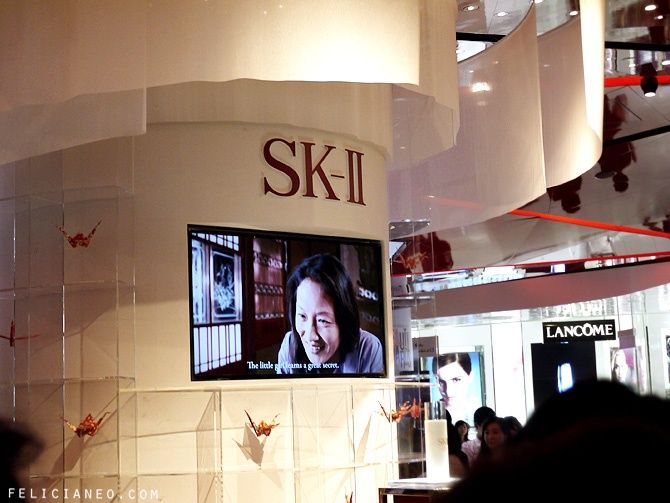 They also had a short video clip depicting the story.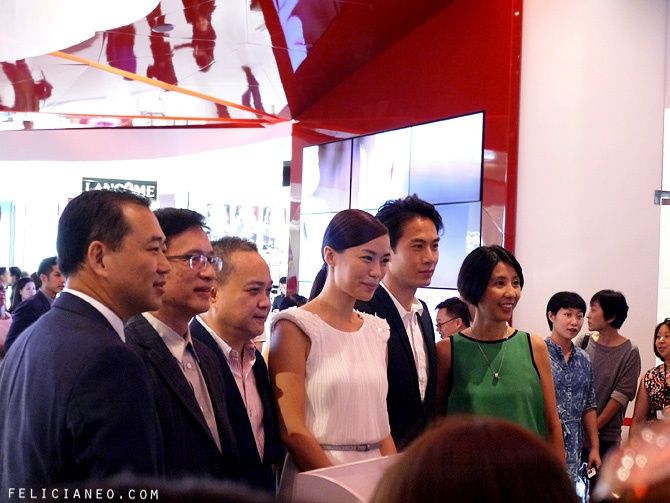 Mediacorp celebrities Rebecca Lim (She's so pretty!!) and Qi Yu Wu graced the event as well and the crowd was huge!!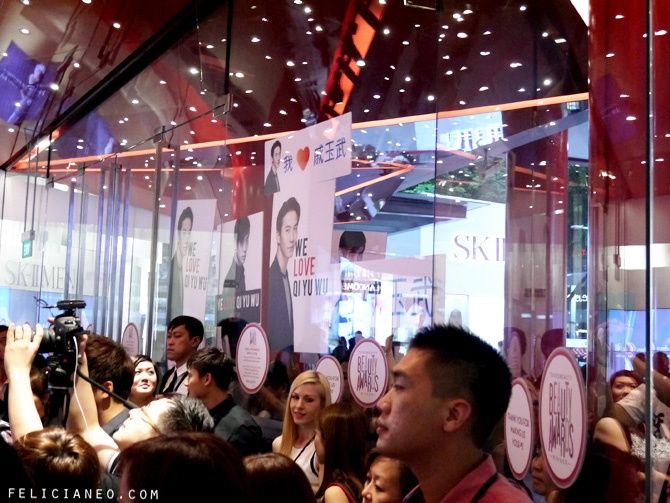 Die-hard fans.
Sake for the guests!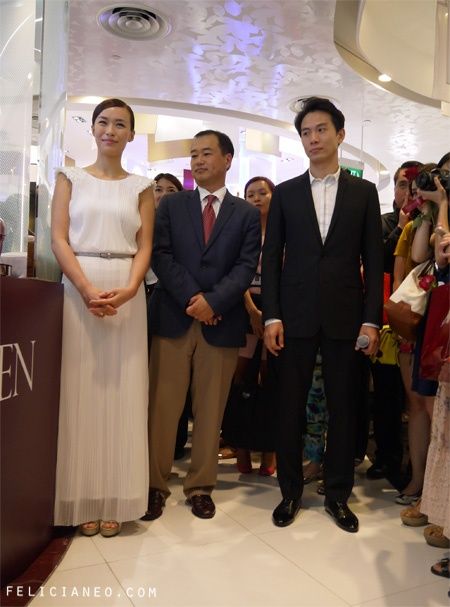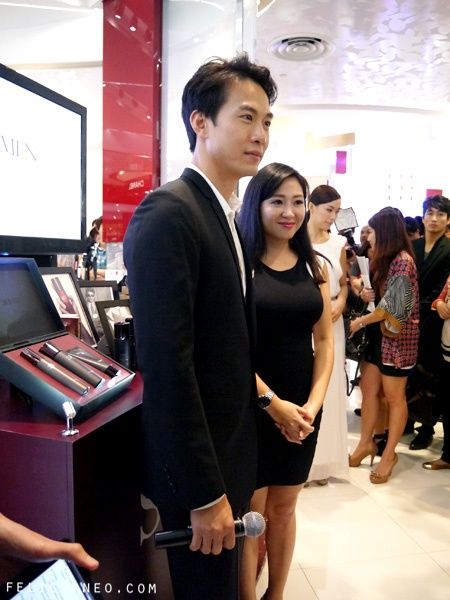 Qi Yu Wu has been a loyal user of SK-II (they now have the MEN range too) and they did the Magic Ring test on his skin and the results were really good!! (70%+, which is really good compared to people his age)
And if you're around TANGS, look out for eye candies giving this stalk of roses out in front of TANGS! (I'm not sure if they still have this on-going though)
And of course, do check out the Pitera House (this huge pop-up store right in front of TANGS) for the interesting history of their miracle ingredient Pitera, or get your skin tested with the Magic Ring!
A photo with dearest Char!
And one last one with my boy who came down after work. (:
Related Posts: