Event: Panasonic Beauty of Empowerment
Was invited down to Panasonic's new Beauty of Empowerment workshop campaign awhile back!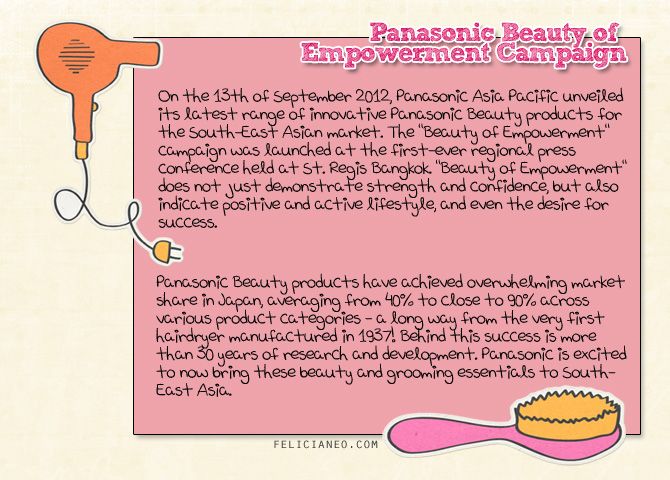 When I think about Panasonic, the first thing that comes to mind is probably TVs or DVD players.. And it's only through this campaign that made me more aware that Panasonic actually has beauty gadgets as well!!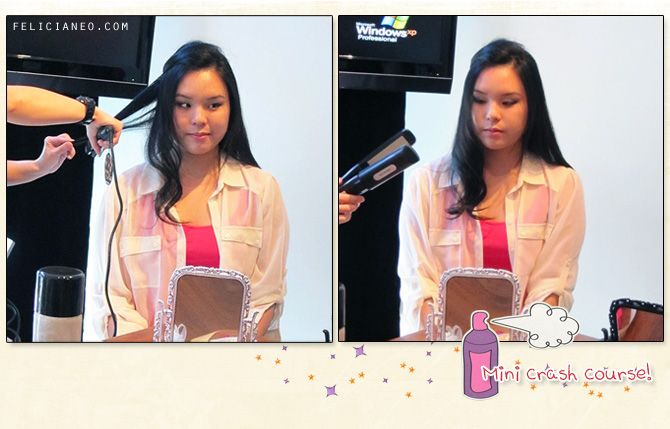 Live demonstration by Shiseido's hair instructor/stylist, with beauty guru and fellow blogger, Roseanne as the hair model! Love her long beautiful locks! I was pretty amazed by how easy to use this 6 in 1 curler is!
Different styling heads for different styles. Labelled so it's idiot-proof! Just fix the head you want onto the equipment, pick up a section of your hair and start wrapping it around the curler and pull it downwards slowly and you'll get really natural looking curls! Comes with straightening and voluminous effects as well. I'm actually really scared of using curling equipments cos I'm afraid I'd burn myself, but the entire tool is wrapped with plastic and it's only the inner portion that's heated. So be careful and it really isn't that dangerous after all unlike proper curling tongs!
And here's me and Min Ru with our hair done!! She's such a pro at using the curler and I was so bad at it haha.
Panasonic actually have quite a few other beauty products as well and here's some interesting ones that I like!

I really wanted that facial roller cos it's said to effectively create a V shape face line and my face is really round!! ): The steamer's really interesting too!! You know those steamers they use in facial salons to open up your pores? By opening up the pores, you'll be able to better cleanse your skin!
And I need a new hair dryer cos my current one's really antique.. My family had it for ermm.. 20 over years already?? I think it's even older than me! Time to change a new one!

Not sure if you've seen their new TVC, so here it is! (:
And remember to check out Panasonic's FB Page for first hand updates and interesting news!!
https://www.facebook.com/sgpanasonic
Related Posts: