ETUDE HOUSE: Wonder Pore!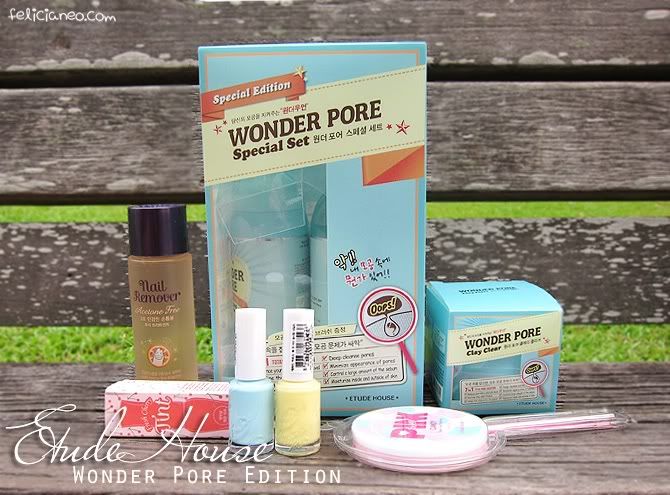 For this month's ETUDE HOUSE PINK BOX which I'm sent all the way from Korea, I've received ETUDE's Wonder Pore range, which is one of their top-selling range there!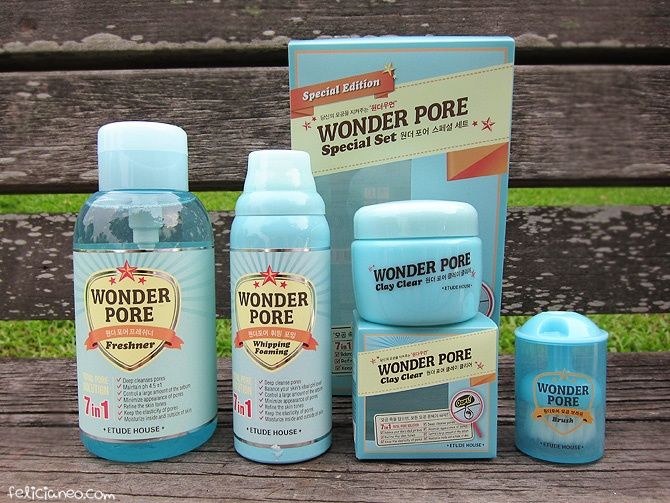 ETUDE first started off with just the toner (Called Wonder Pore Freshener) and now the Wonder Pore range is having a new line of clay pack and whipping foam to complete the set!!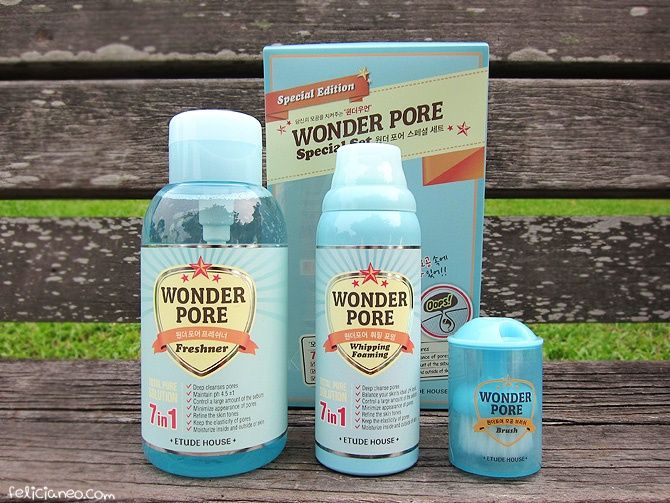 This is the special Wonder Pore set that comes with the Wonder Pore Freshener, Wonder Pore Whipping Foaming and a cute little Pore Brush!
Very cute dispensing cap that really reminded me of whip cream!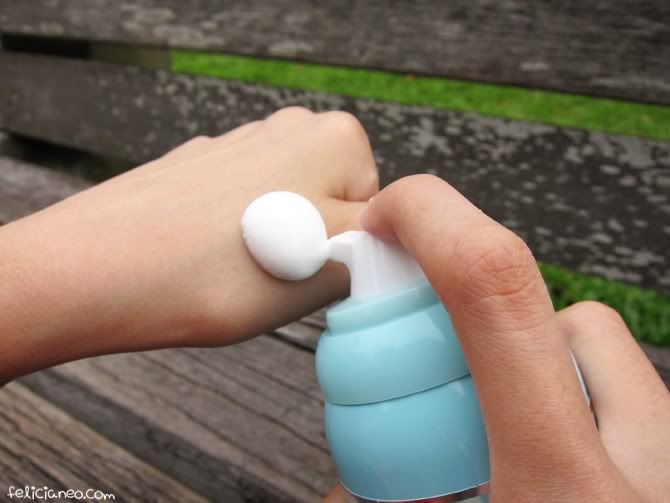 Shake well before use and dispense onto hands!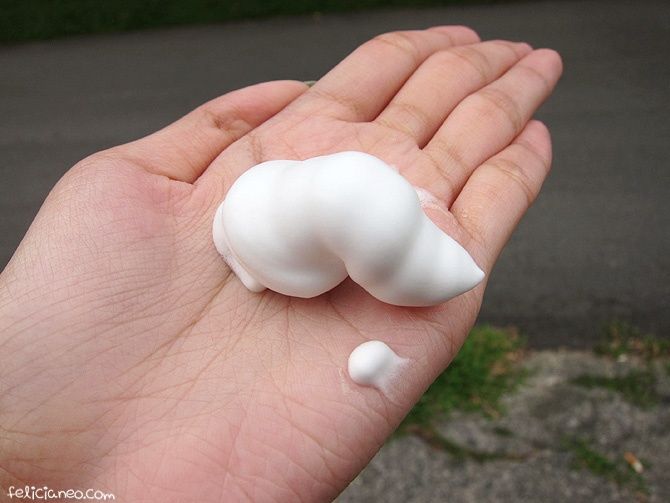 Fluffy white foam!! This foam cleanser supplies carbonated pore cleansing, moisturizing benefits and tightening care.

See how dense the foam is! Doesn't even drip when I overturn it! When cleansing your face, the dense foam helps to create a cushion between your face so that you don't exert too much force on your delicate skin which causes skin to age.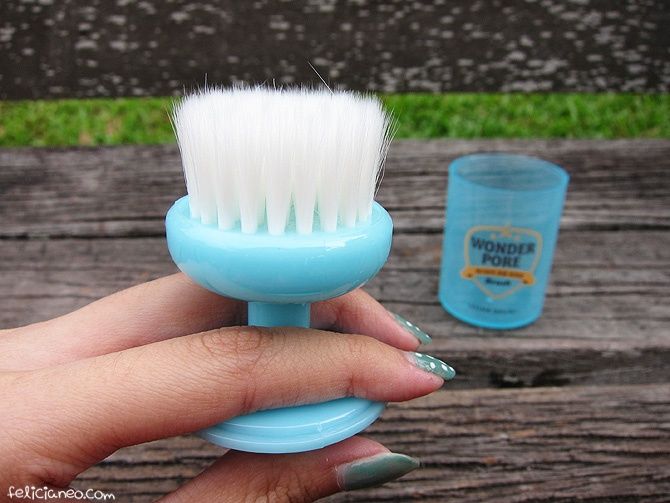 After spreading the foam over your face, use the Pore Brush included to gently massage skin and to remove dirt you previously couldn't reach! See how fine and soft the brush is! After using both the whipping foam and brush, my skin felt squeaky clean and soft!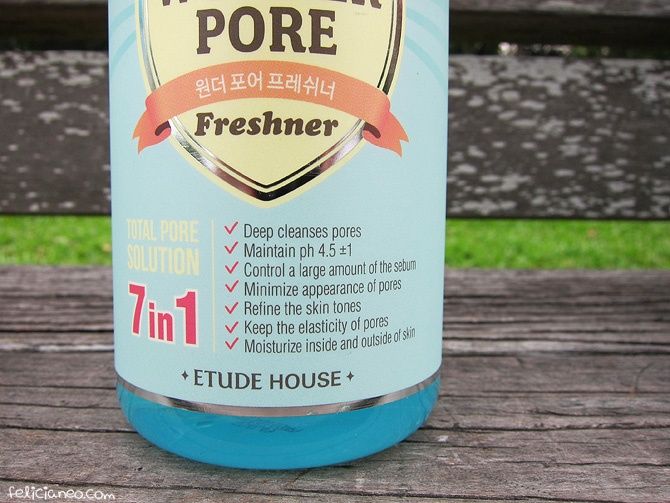 Next, the Wonder Pore Freshener! Comes with 7 in 1 benefits and it's a really really HUGE bottle (500ml) that I think can last for really long!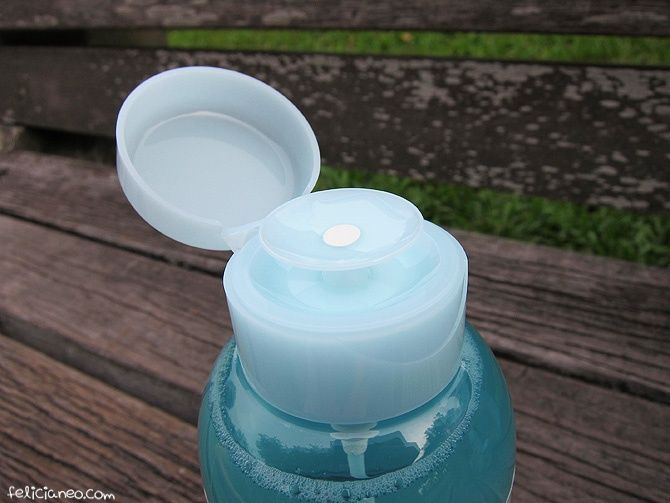 The dispensing method is really unique. Basically you have to press the round thing down and the liquid will be dispensed. So instead of having to flip over the toner to dispense the product, you just have to place a cotton pad over and press a few times to soak your cotton pad! (I think it's also because the bottle is too heavy to be flipped over)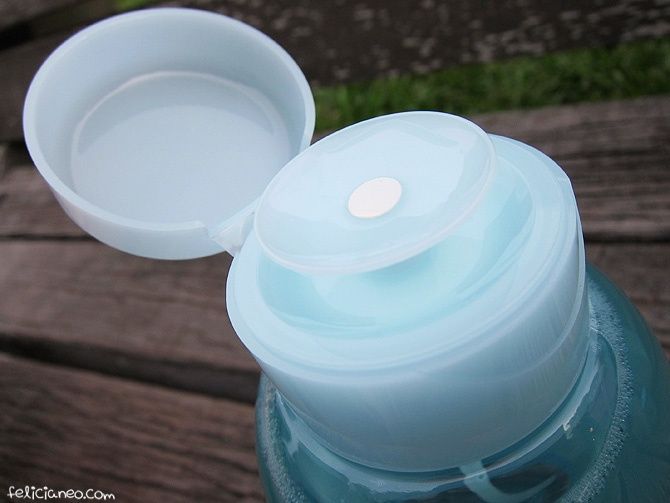 Toner texture's really light and feels very refreshing when applied on the face!! Feels VERY gentle on the face but still able to remove any excess residue of dirt/makeup! Doesn't feel greasy on the face and gets absorbed really quickly. It does help to control sebum production rather well! My face remains shine free for a longer period of time. So far I'm really liking this toner!!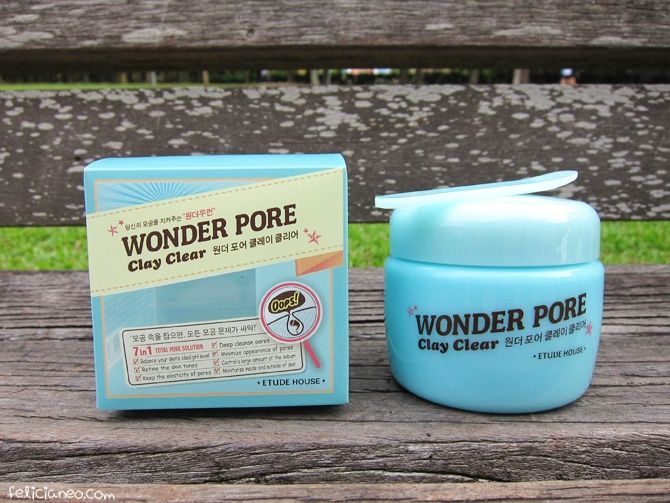 The Wonder Pore Clay Clear!
It's a wash-off facial mask formulated with Glacial Clay that helps to absorb imbedded oil to cleanse and tighten pores.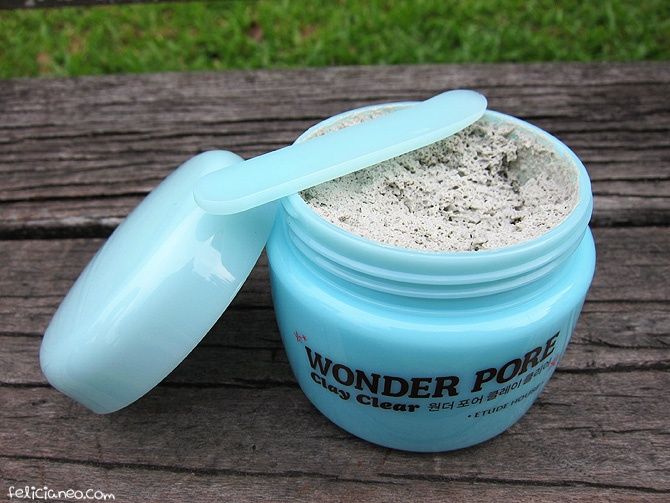 Very interesting looking clay used! Usually the clay masks that I use seem denser, but this seems more porous! Comes with a spatula as well so that you don't need to dip your fingers in to avoid contamination!
Here's other items included in my PINK BOX! Very pretty and sunny nail colours! I've tried the nail remover and it works really well!
Look at this cute lollipop looking thing! I swear ETUDE HOUSE has the cutest and girliest packaging EVER!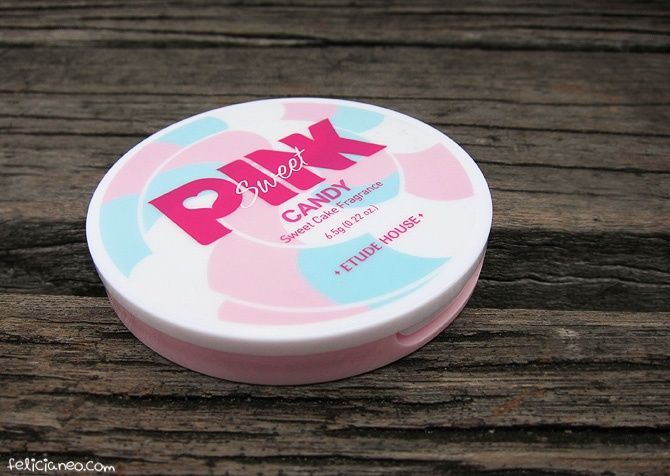 Guess what this is??

It's actually perfume in solid form!!! Just dap a little of the product and apply it to your body. Smells really really good! Now you can re-touch your perfume wherever you go! (Instead of carrying liquid perfume around and risk spilling it in your bag)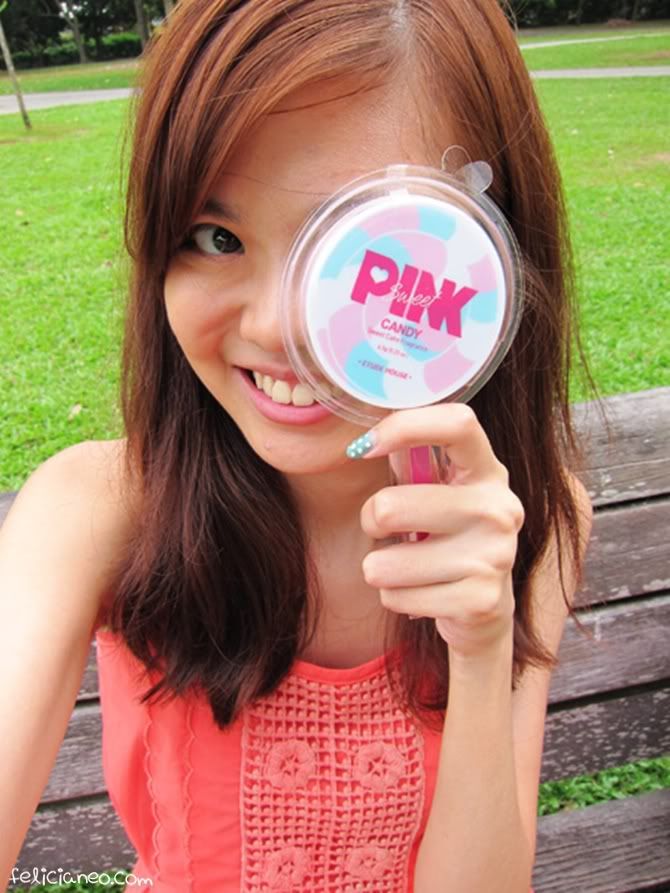 Thank you ETUDE for creating such pretty items!!!! Will find time to blog about my sponsored Korea trip soon! I feel so fortunate and grateful thank you ETUDE for everything!!!
Related Posts: