Company Lunch @ Carousel (Royal Plaza)
Thought I should clear my Internship period posts now that my Internship is over!! Here's a company lunch outing we had a few weeks ago. (:
We had half day off and had lunch buffet at Carousel @ Royal Plaza on Scotts Hotel.
No work = happy girl!
Order drinks using Ipad. So cool!
They've quite a wide range of selections, Seafood, Japanese sushi/sashimi, Western, Chinese..
The chef which was so nice and kept smiling and gave me a really huge piece of the chicken!!
Herbal prawns!!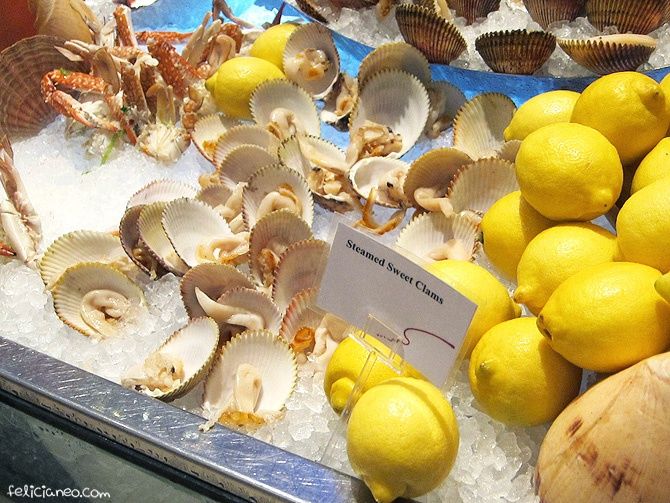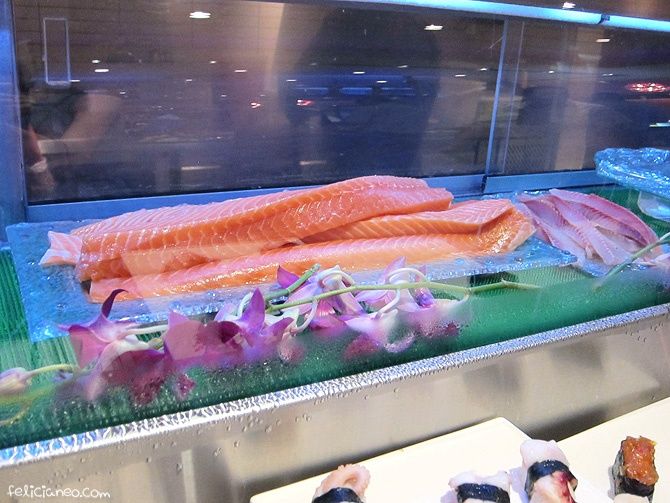 And not forgetting a really huge spread of desserts!!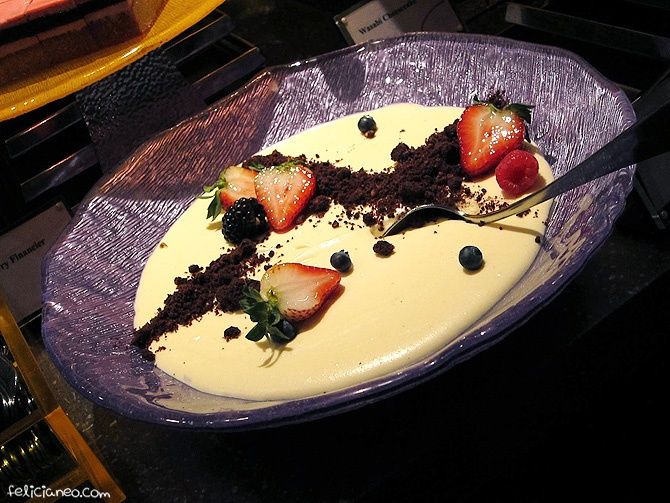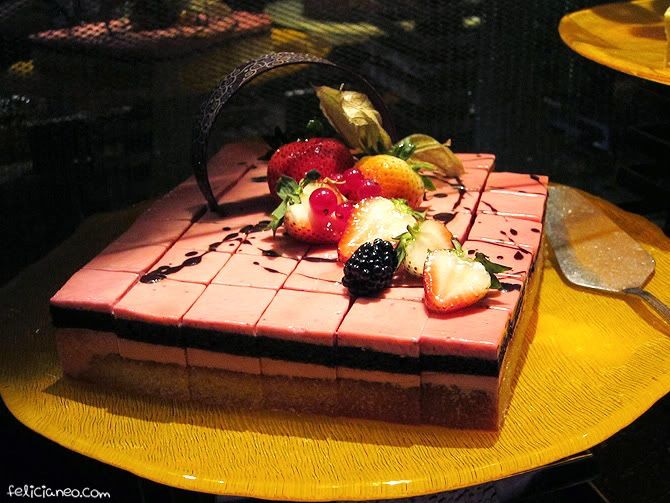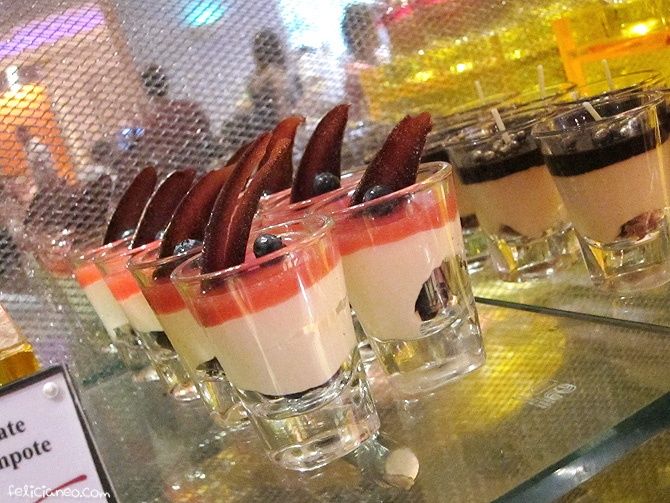 Chocolate fountain! Can get pretty messy dipping this though.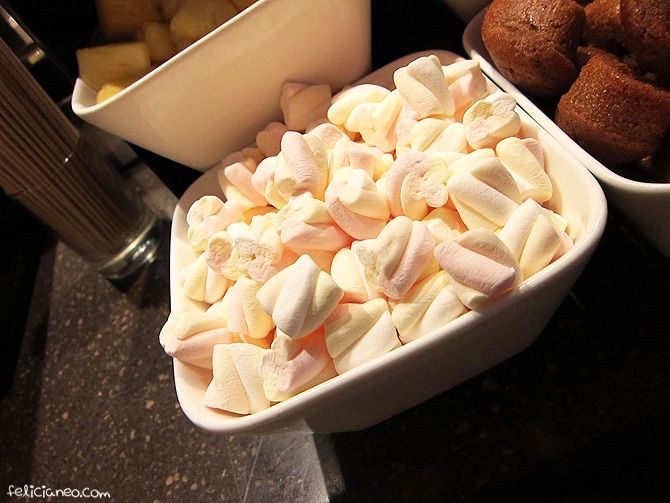 Love marshmallows.
Ariel filling up our plates.
Honestly, I'm not a huge fan of buffet cos I'm really picky with my food and I prefer spending the amount on good ala-cart meals that I know I'll definitely like. Plus I'm really lazy to walk around to get more food!!!
<3 <3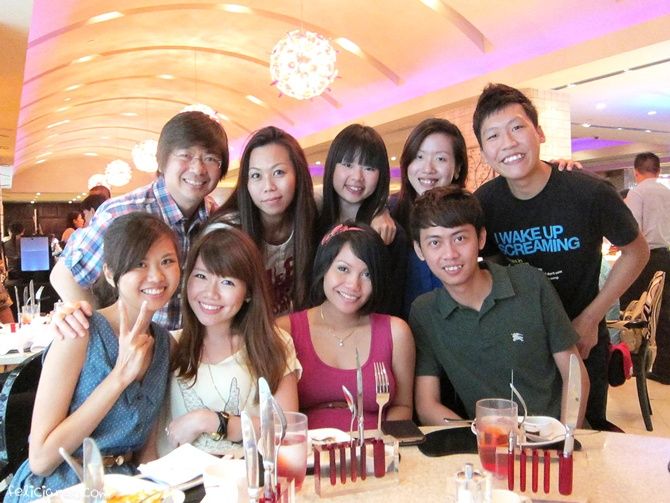 Love everyone in my company! Such a joy to hang out with them.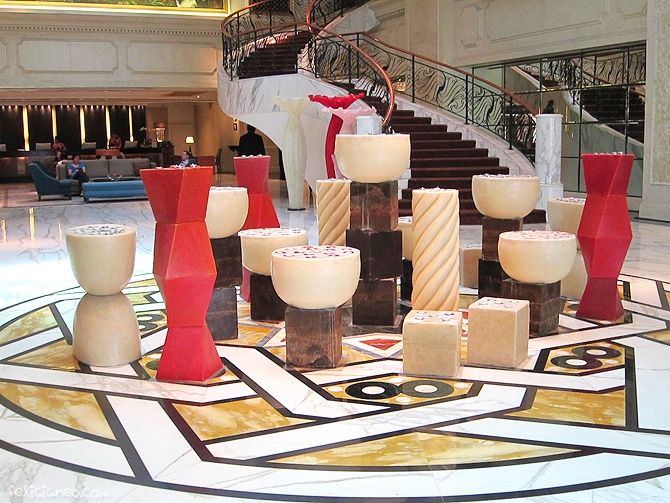 Pretty coloured glass ceilings in the hotel. It looks almost magical!!
—
Yep I'm back from Korea!! Will be blogging about it soon. Though it was only a short 3 days, I enjoyed myself and spent a bomb there. Anyway, here's something Korea related to share!
Diamond Walker from Seoul, South Korea, makes its debut in Singapore with the opening of its first independent boutique at China Square Central!
Specially crafted by the creative genius behind Korea's undisputed best men's shoe designs, Oh Deock Jin, and backed by a rich shoemaking heritage spanning three generations of craftsmen, Diamond Walker shoes have become the favourite of famous Korean stars like Rain, Super Junior, and many other K-POP celebrities, actors and entertainment celebrities like Cha Tae Hyun, Lee Sung Jae, Jang Hyuk and Lee Min Ho.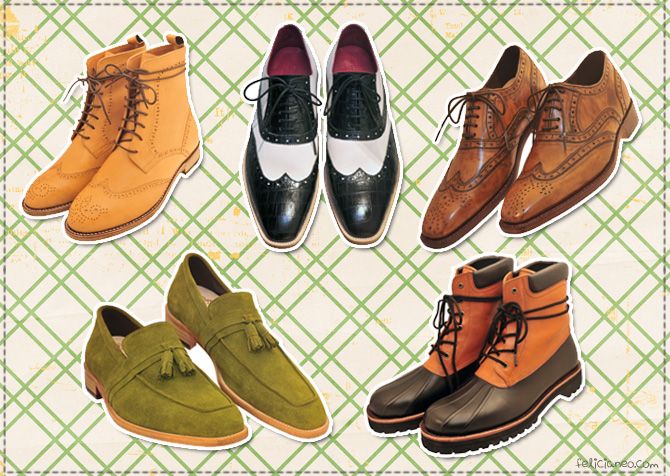 Diamond Walker's offers dress shoes, semi-formal versions of the classics that incorporate interesting colours, different leather types and heels as well as casual shoes! Women's versions are available upon request. All shoes are designed and hand crafted in Korea, after the customers' feet have been carefully measured and fitted as well as custom options noted. Takes about 4 weeks to be completed and delivered!
Here are some of my favourites:
I like how this pair of design has this very clean and classic look!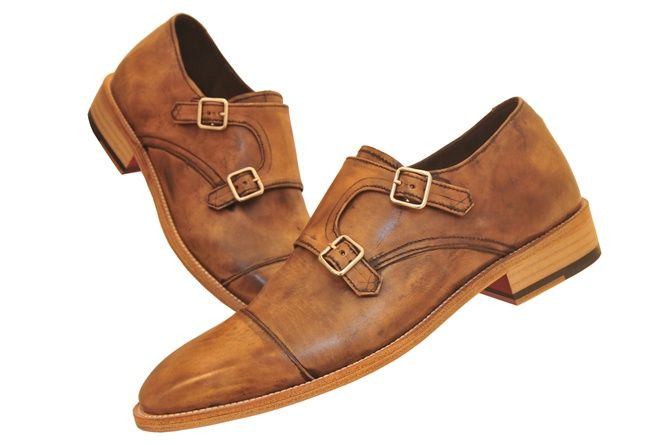 This brown buckle monk has an antique feel to it. Something different from the usual shoes we see.
Something more casual for everyday wear. I like how the intricate stitching and colour combination makes the shoe really eye-catching!
Diamond Walker Boutique Showroom
18 Cross Street
#01-06, China Square Central
Singapore 048423
Related Posts: