CNY Hair!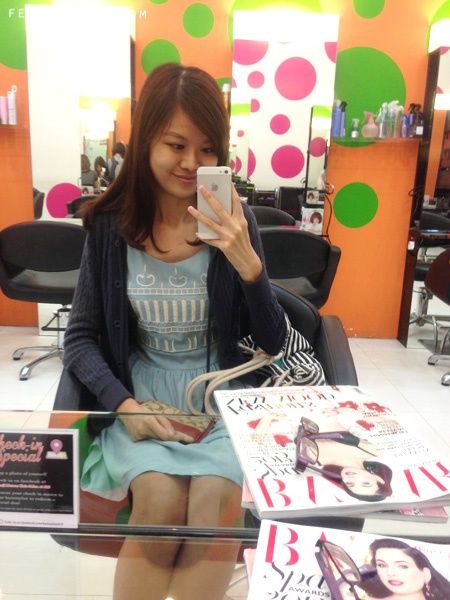 About a week before Lunar New Year, I visited Shunji Matsuo @ 313 to get my hair done for the new year!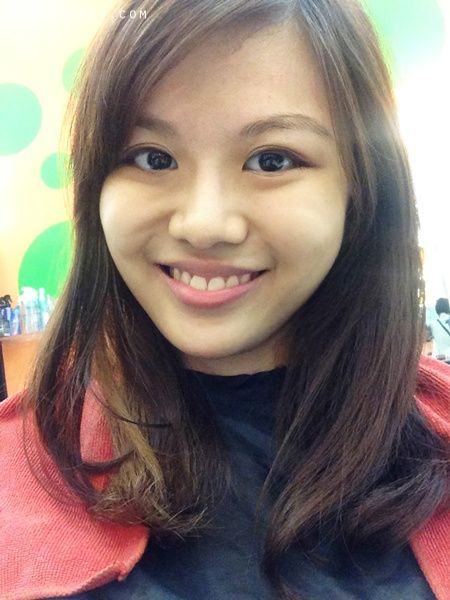 Chose to do highlights cos I've always like two/multiple tones in the hair. Told Eddie (my stylist) that I wanted something natural looking so he gave me a darker brown + lighter brown highlights in small streaks.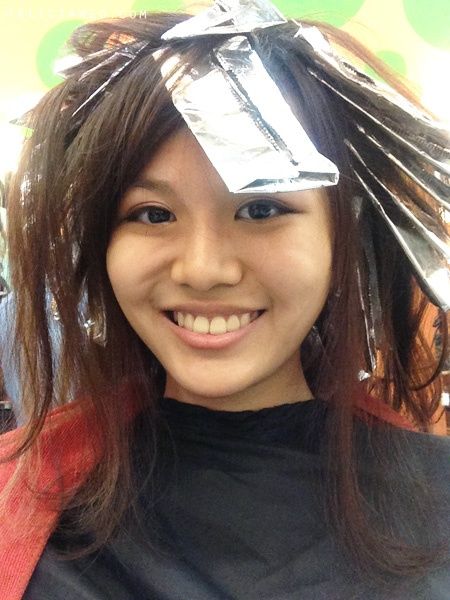 Hahaha people always look ridiculous when doing chemical treatments on their hair.
And this is how the final result look like!!! Very subtle hair highlights, I love! The lighter brown patch is from bleaching the other time.
Went back the salon about a week later to do hair treatment + asked to add in one more highlight colour!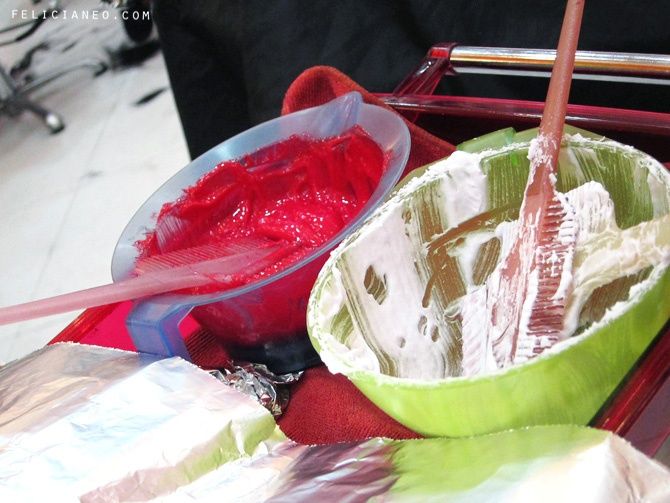 My first time doing red!!! Very festive for CNY haha. It's actually not that red as seen in the colouring when you dye it on brown hair.
My stylist did for me the CareTrico Hair Treatment to nourish and moisturise the hair and smooths it! It's a 3 step treatment which took about 30-40mins.
Healthy hair ends again!! And see how pretty my red highlights are!! It actually turned out a little like rose colour more than burgundy red which I actually like.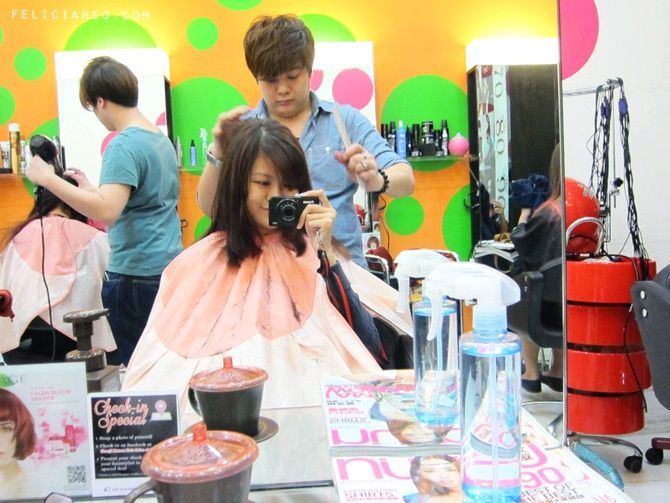 Also got my hair trimmed. Before I did my hair at Shunji Matsuo @ 313, I was always fearful of hair cuts cos my hair always ends up over-layered and goes out of shape really quickly when I tried other salons. But ever since I'm with Shunji, I always trust Eddie to cut my hair!! I'll just need to tell him the length I want and he'll just work his magic, and my hair will just stay in shape for a long long time.
Another look at my hair colour! It's now in 3 tones – dark brown, lighter brown and red! Love it!
Eddie did for me a braided hairstyle before I left. I love braids!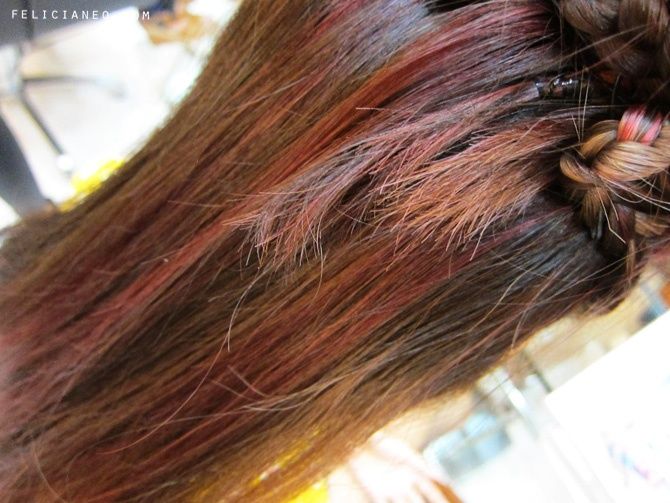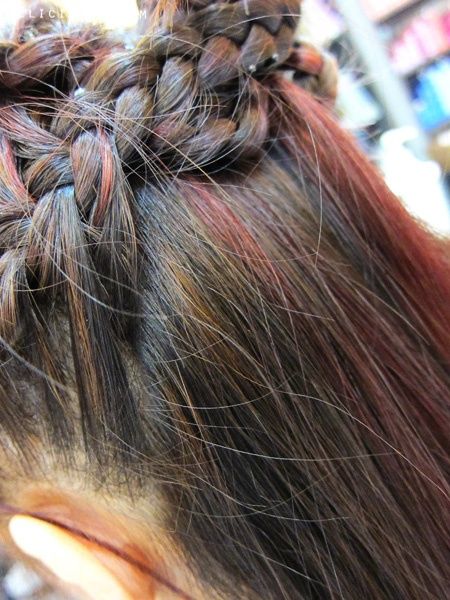 The red is actually quite subtle in room lighting and more vibrant under sunlight.
For those who are wondering about the prices, here's Shunji Matsuo @ 313 price list which I koped from their FB page for your easy reference:
Quote my name (Felicia Neo, Blogger) for 10% discount off all chemical treatments! (Colour, perm, rebond. I think including hair treatments too, do check with them!) My regular stylist is Eddie (Master Stylist). Do call for appointments cos they're always so full when I visit!
Shunji Matsuo @ 313
313 Orchard Road
#03-26, 313 @somerset
Tel: 6238 0226
Related Posts: