CNY 2013 Part 2!
Back with updates on my Day 2 of CNY! Every year on the 2nd or 3rd day of CNY, my maternal relatives side will go out for lunch together! Usually we go to Red Star Restaurant for dim sum. This year, we decided to take their 8-course meal cos we wouldn't need to queue that way! (Just reservations would do if you take their 8-course meal cos they don't accept reservations if you just want dim sum btw)
All my cousins!! (Missing of 1 little kid) But this photo is the closest to full attendance we ever had! I'm the eldest girl amongst my cousins and my mum use to tell me how my relatives dote on me cos I was the first baby girl in the family (before me were 2 guys lol).
Picture before lao-ing yusheng. Cos you know what's going to happen to the table after that.
HAHAHA. Mess we made. Not me okay, I was busy trying to avoid being splashed by veges.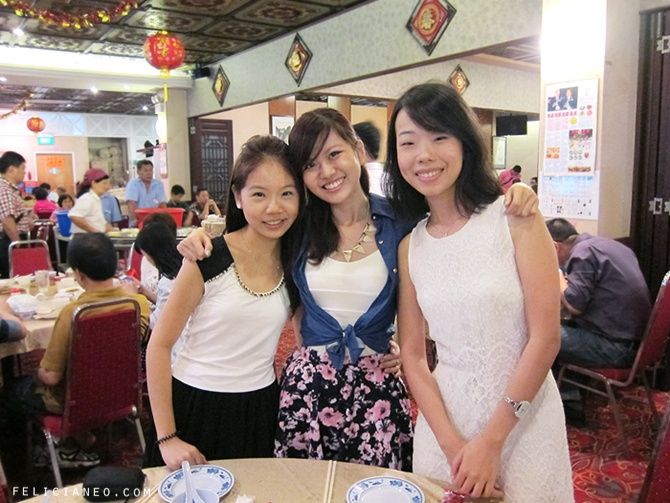 With Ger whom I grew up playing with! We used to live opposite each other in Simei when we were kids.
My mum!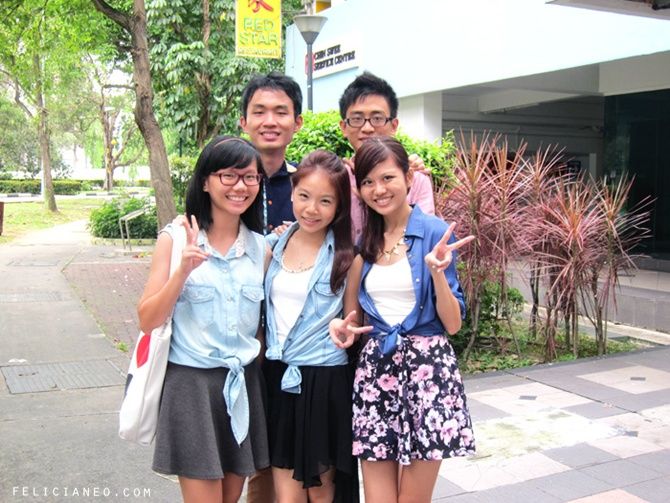 Dress code for the girls is denim outerwear + skirt. LOL. (I know mine is not denim but it's still blue right.)Lame things we do. But hey! We used to wear same clothes in different colours back when we were young. (:
My OTD! If you've noticed, I've been wearing this blue top as an outerwear alot lately! It's my favourite piece at the moment! And omg that floral skirt… Been seeing SO MANY people on streets and even in school wearing this piece!!
Blue outerwear: Agneselle
Floral Skirt: Cotton On
White Top: The Tinsel Rack
Black bag: The Tinsel Rack
Boots: Bought in Genting
Necklace: Jipaban
Before going out that day, I set up my tripod and my family goofed around!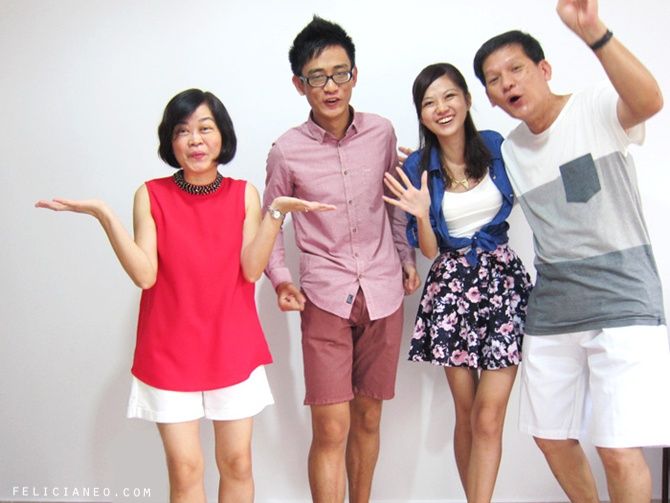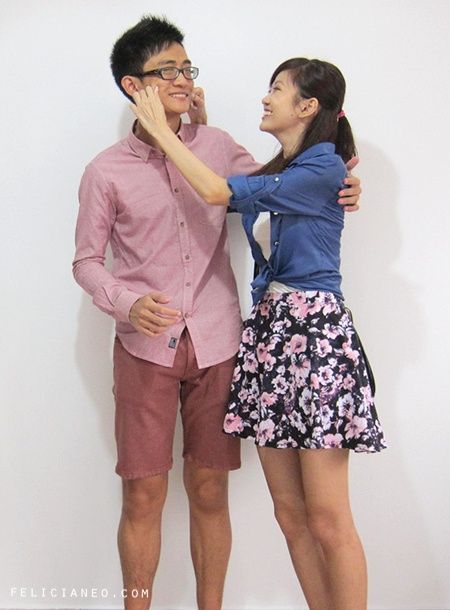 "AIYOO YOU GROW UP LIAO LEH!!" -pinches cheeks.
BIG GRIN!
DDDDD
After lunch, my relatives came over to my house after that for mahjong session so we took the opportunity to take photos too!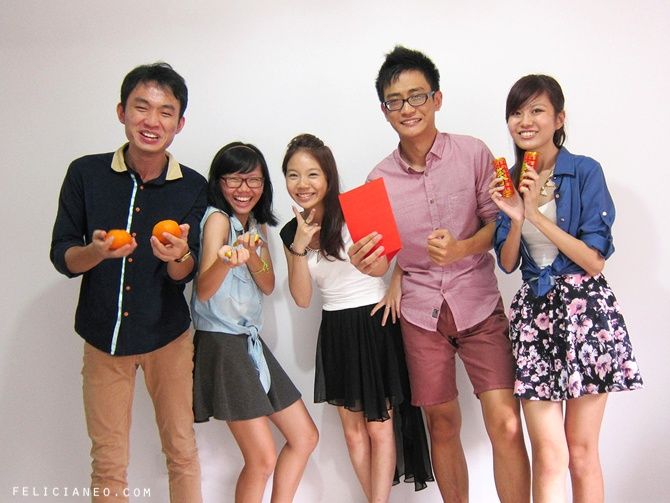 I don't know how many times I've mentioned that I'm super thankful for having blessed with such wonderful playmates. We grew up together playing silly games and with them around, it feels as if we've not aged at all. Sometimes I forget that I'm already in my 20s and it honestly feels like I'm only 15 when I'm with them. Yes, even though we've lesser time to meet up due to more commitments on hand, but there's just this warm and fuzzy feeling whenever we meet up and do all sort of stupid things together (like playing mahjong with 6 people, using special code words and singing non-stop).
And it's only with them (apart from my boyf) that I show my super crazy side and when I'm truly myself. I guess you need such people in your life whom you can find back yourself when you're too caught up with everything else around you.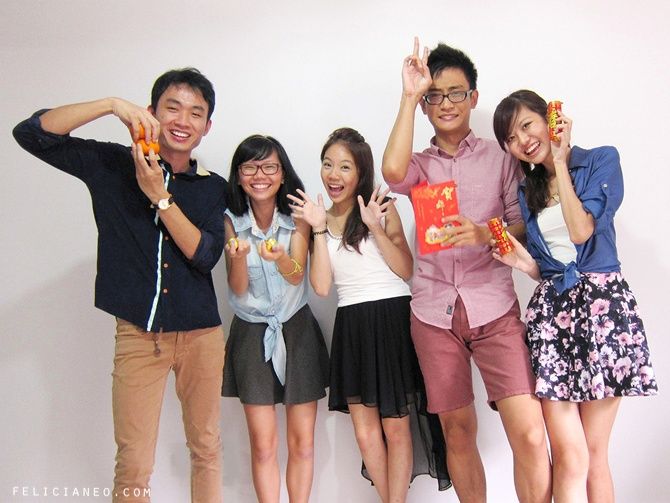 So cheers to the 22nd, 18th, 21st, 17th (respectively from the left) CNYs spent together and counting! We grew up together, laughed together and (literally) cried together. And I wouldn't trade this kinship for anything else in the world. #cousinsforlife.
Oh btw, random observation: I realised I don't look as skinny in photos when taking with my cousins cos we all have small bones I guess! (And I realised my brother's legs are almost the same size  in width as mine in photos wth. I had to photoshop his legs bigger! :O )
Related Posts: