The past week has been an exciting week because I've been busy playing with my new camera!!! Bought the Fujifilm X-A2 on a random note cos of some promotion and 2 days later I got myself new lens (XF 35mm f1.4) too hahaha.

Meet my new X-A2!! It's a mirrorless compact with APS-C sensor. Previously I was using my Panasonic Lumix which served me very well for the past 3 years. The Fuji is about 1.5x bigger and heavier than my old cam and at first it took me quite awhile to get used to the weight but I guess it's still better than carrying a DSLR around!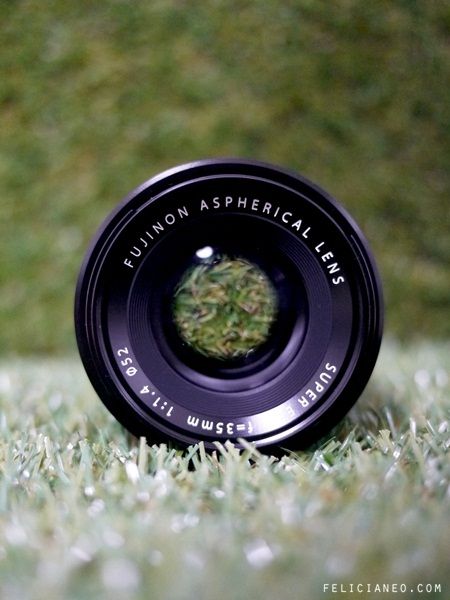 The camera came with a kit lens (16-50mm) but I wanted a prime lens. So happened I could hunt one on Carousell so I immediately got it! This is the XF 35mm f1.4, and the built of it is sooo pretty. I can just stare at the glass the entire day. :/

There's actually a newer X-A3 model which was recently launched, but I prefer this one cos it looks more vintage while the newer one just looks like a toy. The person at the shop also told us that this is a more popular model compared to the newer version. There's a few minor upgrades to the newer version but I can live without that. New version = more expensive too! I also love how vintage this camera looks and it also comes with a LCD screen which you can tilt for selfies! I was researching at other brands/models and there was no other cameras which looked this good and had a screen that could tilt.

Side by side with my Fujifilm Instax Mini 90. Matching colour!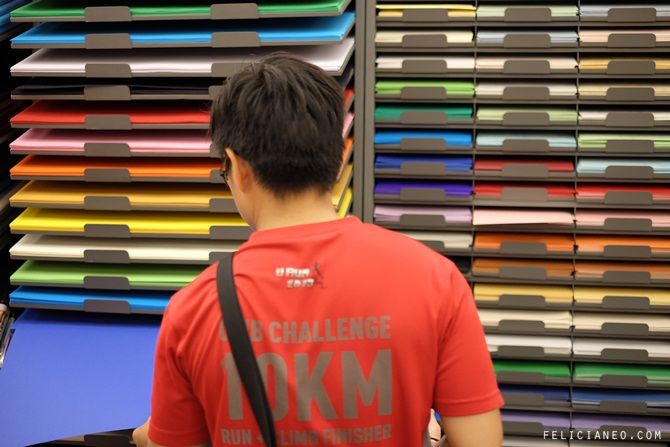 So the whole week I was trying to test the camera and getting used to using it. Previously I was just using auto mode most of the time but I think it's time I should start learning how to use the manual functions!
The shots below are all straight out of the camera and non-edited. Colours were really rich and pictures are sharp. Love it!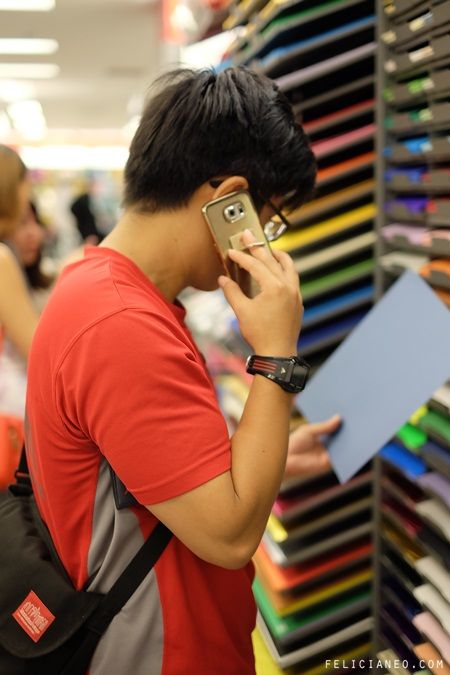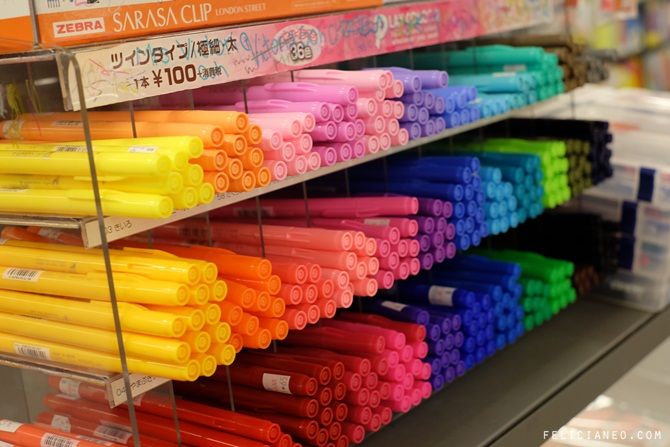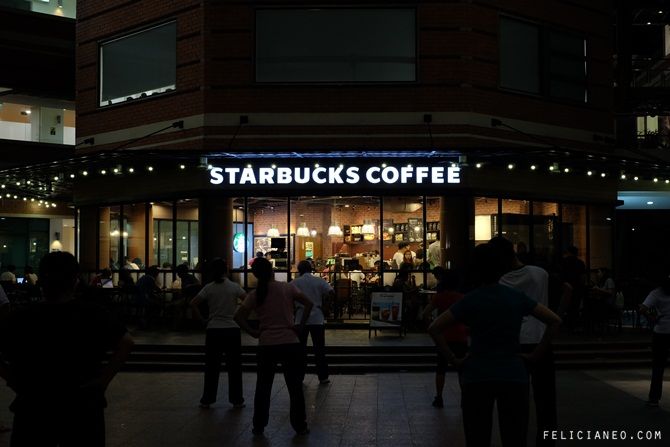 Under low light condition. I didn't even adjust the ISO, aperture and don't know what much so I guess photo quality could be better.

Visited Muji Cafe with Fawn on Thursday. We bought the cam together and this girl still hasn't even taken her camera out to play while I've already gotten myself new lens.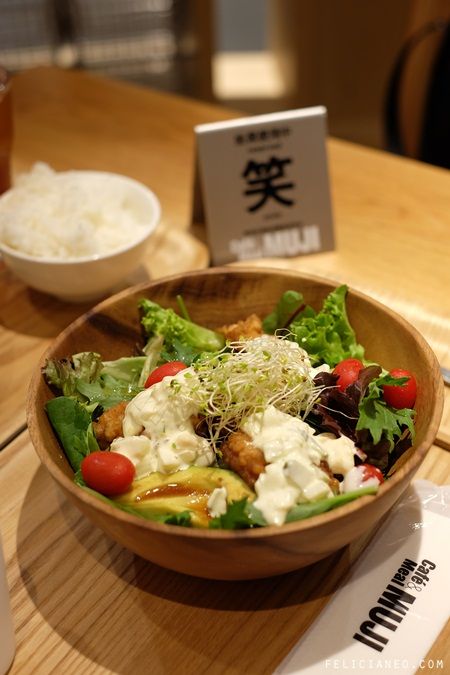 Love the depth of field of this lens!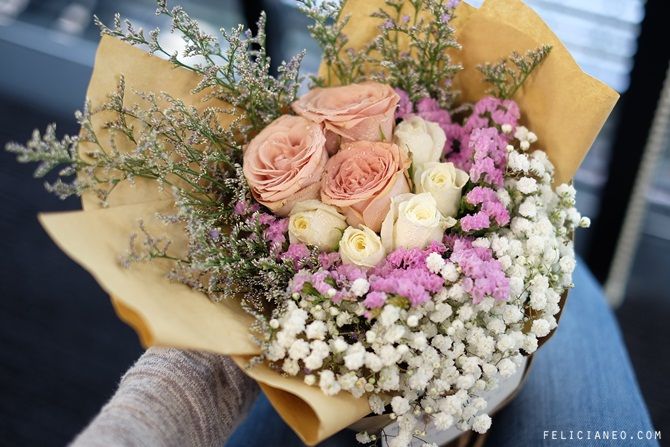 On Friday, Mel sent flowers to my office.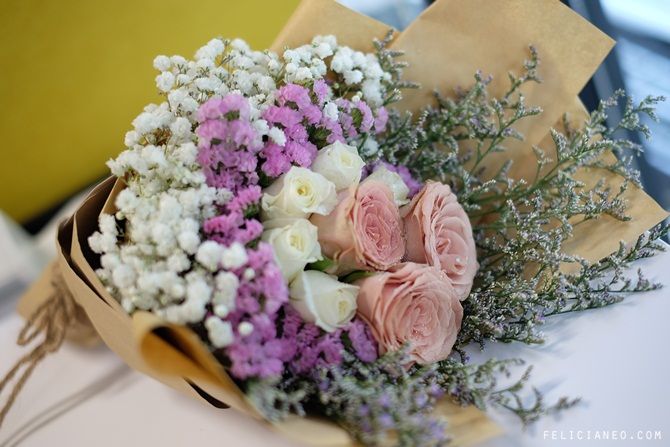 Went to Hana Japanese Restaurant whose flying noodles are all over instagram now. But we didn't have that.. This pic was taken from the table beside me hahaha.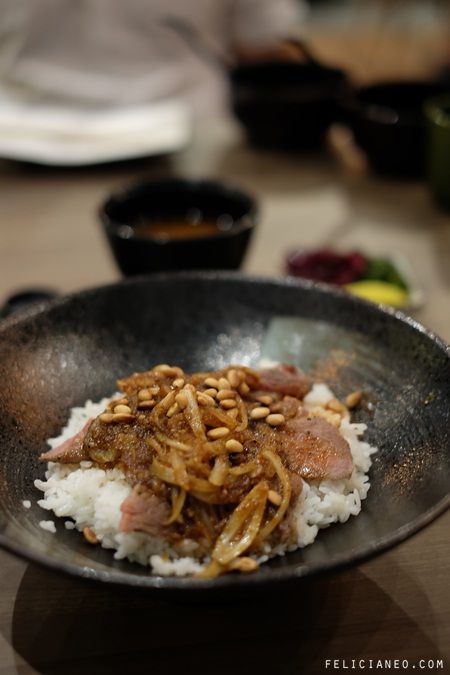 Abit too dark for my liking but I guess I could have increased the brightness. This beef don is damn good btw.
Make full use of the flowers by spamming pics of it. And also using it as a test subject for my camera.
Really like my camera with the new lens! Alot more to get used to still especially the settings but I think I'm getting used to the weight of it already! Not that bad actually. Only bad thing about this 35mm lens is that it's quite zoomed in so it's almost impossible to take a nice selfie! Now I'm thinking if I should get another wide angle lens :/
Related Posts: