So this week was Restaurant Week (25th Oct – 2nd Nov 2014) where we can get 3-course dinner at top restaurants at S$35++*!! And T only told me on like Saturday morning at 11am when we were still lazing in bed. So we made a frantic search and decided on The Royal Mail since I've read about it before. And thank goodness they had a last minute cancellation so there's seats for us yay!
For only $25++, we get a starter, main course and dessert!
(Note that the price is only if you make reservations on the website)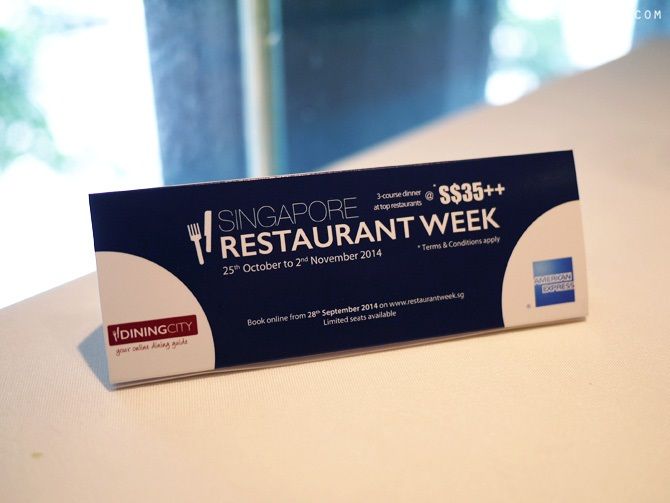 And for their dinner menu, it's $35++. Damn worth it!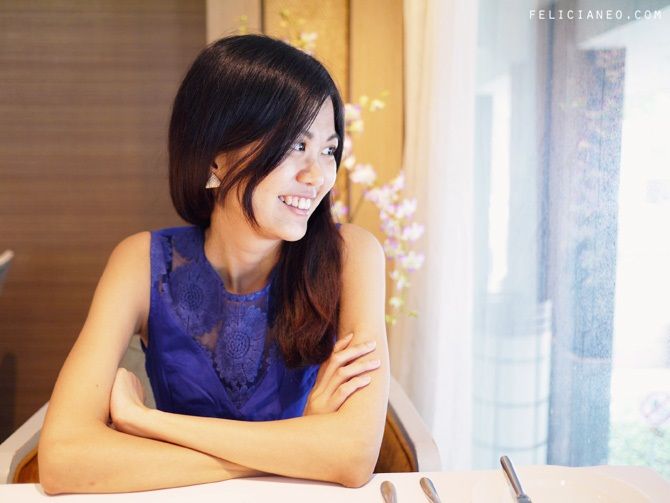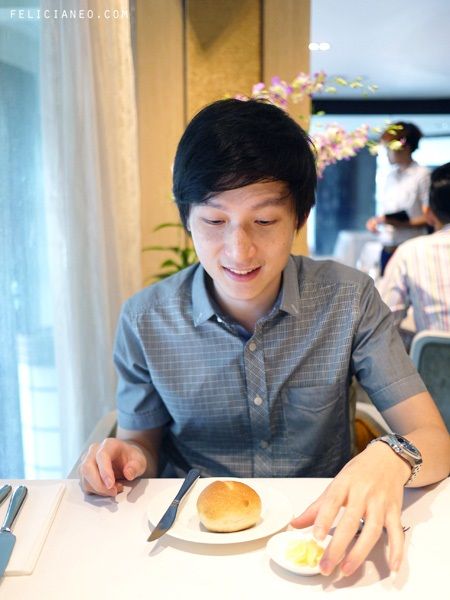 Served bread with butter while waiting for our food.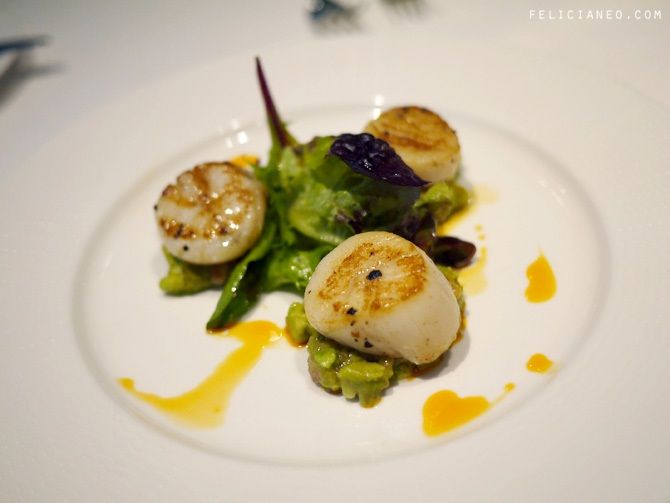 For starters we had a choice of Scallops or Foie Gras and we chose one of each to share.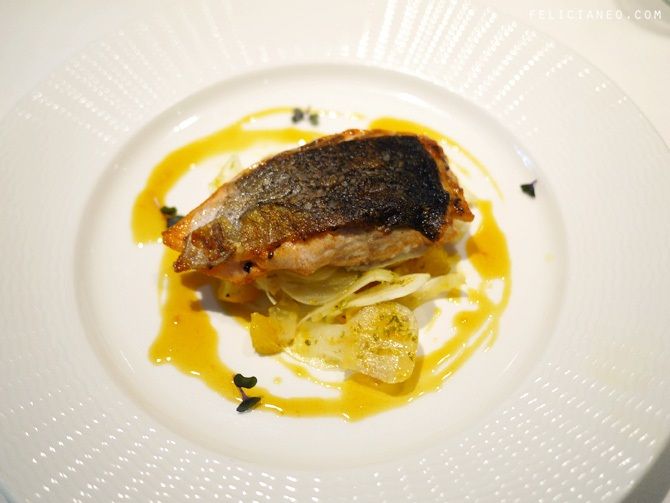 For my mains, I had the Pan-Seared Salmon which was really good!!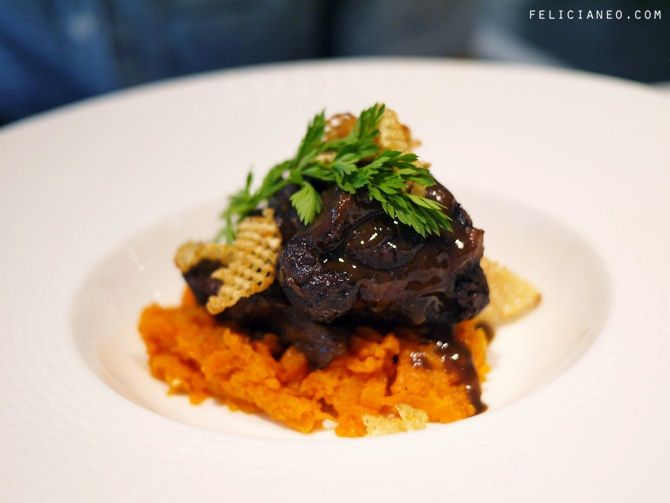 T had the Braised Beef Cheeks which was really tender and well-prepared. And I love the little crispy house-cut potatoes!
Damn happy whenever I get to eat good food.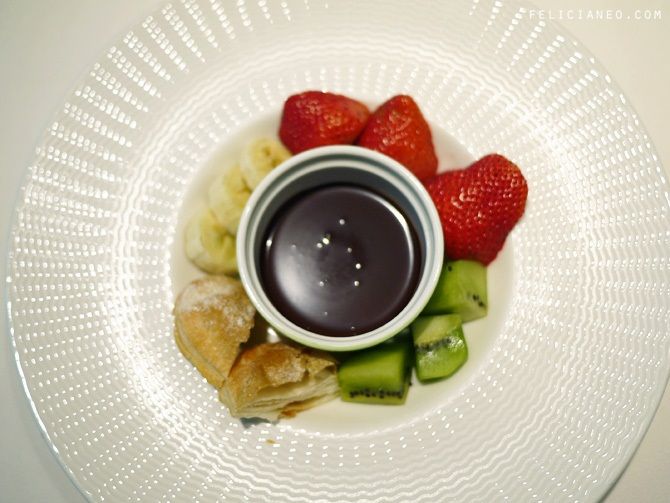 For desserts, we initially wanted the Panna Cotta but it was sold out.
So I had Chocolate Fondue while T had the White Chocolate Mousse.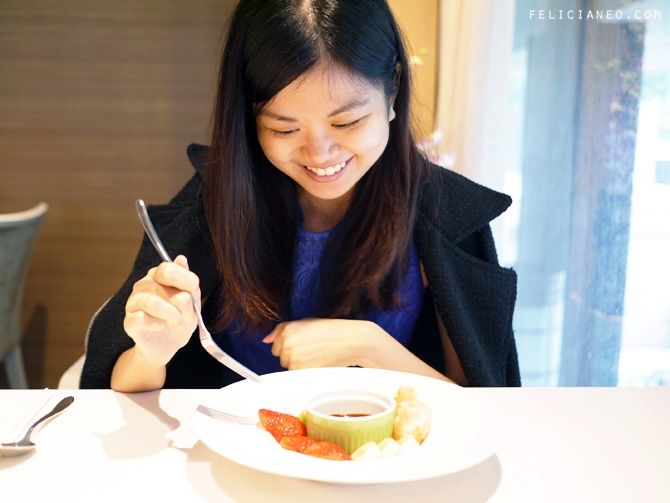 In a nutshell, everything was good and the ambiance was really nice too. Would definitely come back to visit again!
The Royal Mail Restaurant & Bar
Ascott Raffles Place Singapore
2 Finlayson Green, Singapore 049247
+65 6509 3589
—
The restaurant was located in the CBD area and as it was the weekends, the place was super empty. Took a stroll around the area and it was so peaceful and therapeutic! Weekends should be relaxing like this…
Wearing a cobalt blue dress from Agneselle which I bought ages ago but left it lying around. :/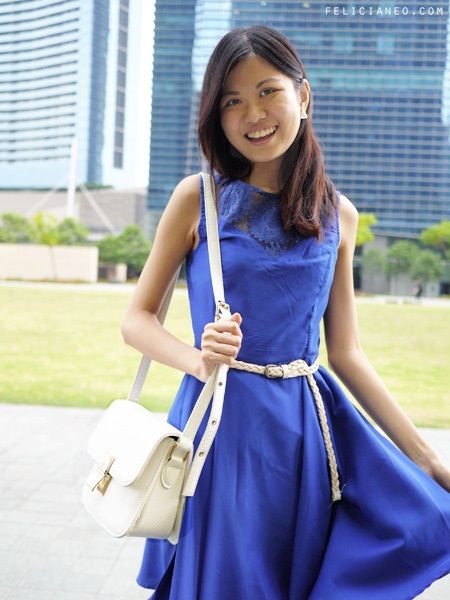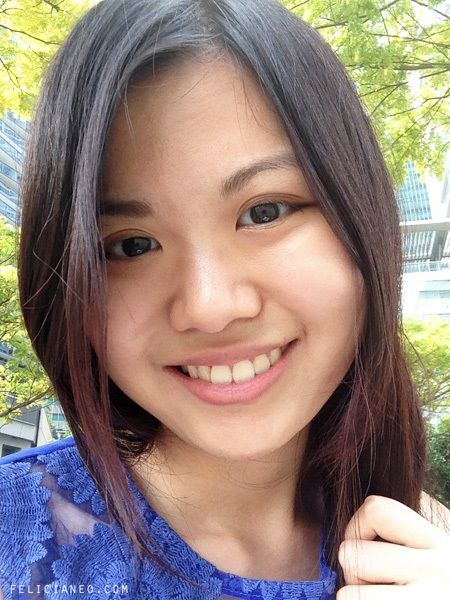 Picture spam cos I haven't been blogging for so long I know I know. And here's pictures of my face in case you've forgotten how I look like hahaha. On usual days, I just put concealer + draw my brows and I'm out of the house!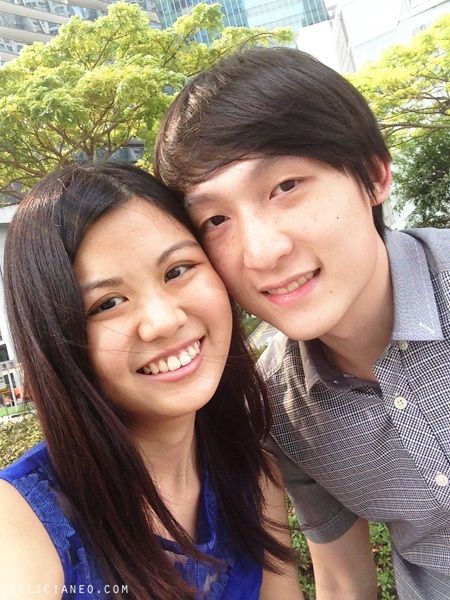 T is like 3 shades fairer than me laaa!!
—
Typing this post and edited all the photos on my small puny netbook which is 5 years old, and running on an Intel Atom processor (wth) cos my laptop is dead. (I even forgot my password to it and spent 15mins cracking my head lolol)
Waiting for the new Macbook Pro to be released before I get my hands on it! I hope I can survive blogging on this disgusting thing by then!! But anyway, here's wishing that the new week will be a good and happy week with wonderful things happening to each and every one of us!! *inserts confetti emoticon*
Related Posts: