So my last lesson has officially ended last Thursday and thinking about how that is my very last lecture in school possibly in my whole entire life makes me really )))))))))): !!(unless I decide to further my studies, which wouldn't be anytime soon if that's the case)
Sent a msg to Char the other day telling her I'm sad and here's what she said hahaha!! (She's working already!)
I'm feeling kind of complex now because these 4 years I wasn't really emotionally attached towards the school but now I've this really heavy feeling in my heart now that I've registered that school life is ending. I mean, back when I was in Secondary/JC, I knew I would be sad on the last day in school.. But for university, I never expected myself to feel this way too cos university education is alot different during the times back then where we had proper classmates whom we're familiar with and teachers who followed us through.. And I wouldn't say that I've a very exciting uni life because school to me was just somewhere I go to for lectures, then return home. Throughout my stay I haven't exactly felt any sense of belonging to the school mainly because I wasn't really active in any clubs or school activities. But don't get me wrong, I'm proud of my school and where I study, like how T's roomie from Canada said that our campus is so much nicer and entertaining than back home. And that's possibly my biggest regret in uni life – not being more active in school. But I'm glad that T's in the same school as me and that's one of the motivating factors why I go school even if I've to travel 3hrs for only a 2hrs lecture (and why I even chose NTU over NUS in the first place).
Random snippets of my last few weeks in school using my iPhone!
My clicker which has been with me throughout these 4 years.. And I've only used it like only 3 modules at most.
Crazy queue forming for the Exam Welfare Package. I've never taken the package throughout my university life as well cos I'm not a fan of queuing for stuffs.
It stretches all the way to the front!!!
Damn stressed until hair's super messy.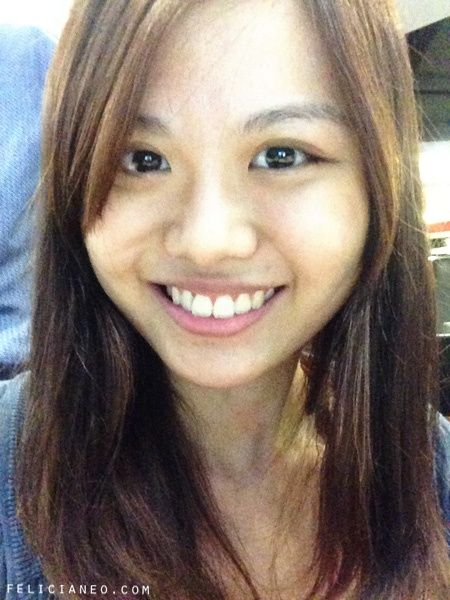 SO STRESSED FOR WHAT. Smile!! ((((((((((: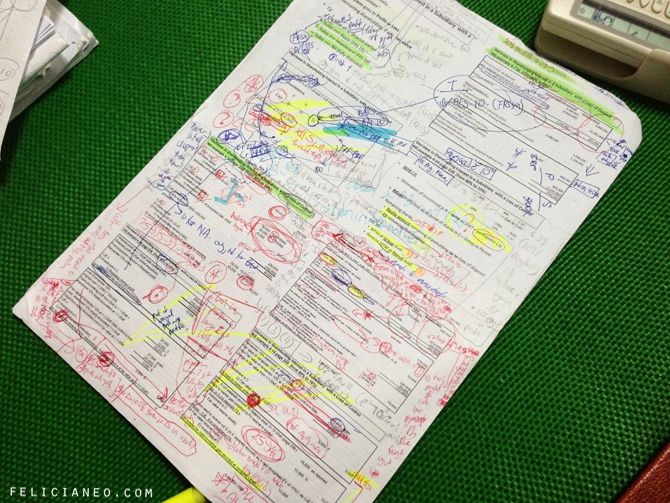 Look at his notes!!! So crazy, don't know how he manages to read them.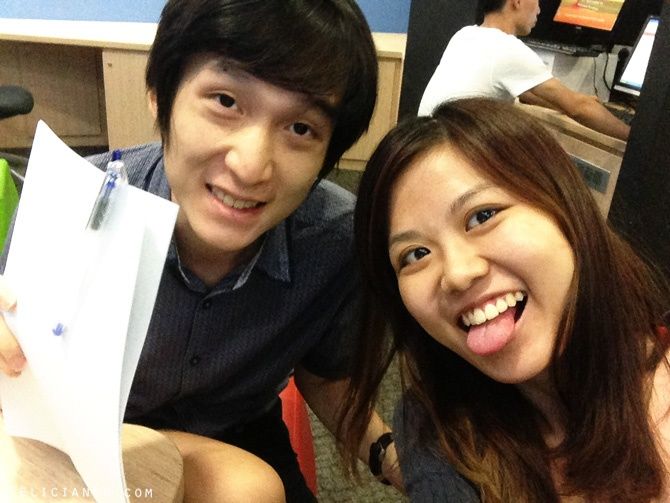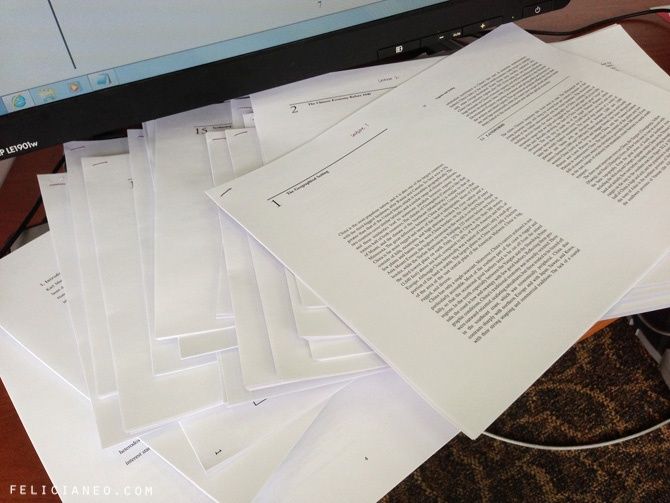 Okay I'm off to study. Amount of stuffs I've to magically store into my brain within 5 days.
Related Posts: