The other day I was going for facial, and thinking that I was still early, I happily went into Diva to "take a look". And I ended up coming out of the shop with 6 items!! :O :O Rule of thumb: Never ever shop alone if you don't want to end up spending every single amount you have in your wallet. When you have nobody to seek second opinions with, you end up with lots of impulse buys.
So they were having this 2 for $15 rack, and I ended up choosing $45 worth of items.
Really pretty butterfly ring of silver and gold and blings!!
Feather necklace that's not very photogenic. Looks like a clump of mess here but it's really pretty IRL!
My favourite of the lot! Super intricate heart-shaped necklace that looks like it's worth more than what I've paid!
Simple leaf design ring.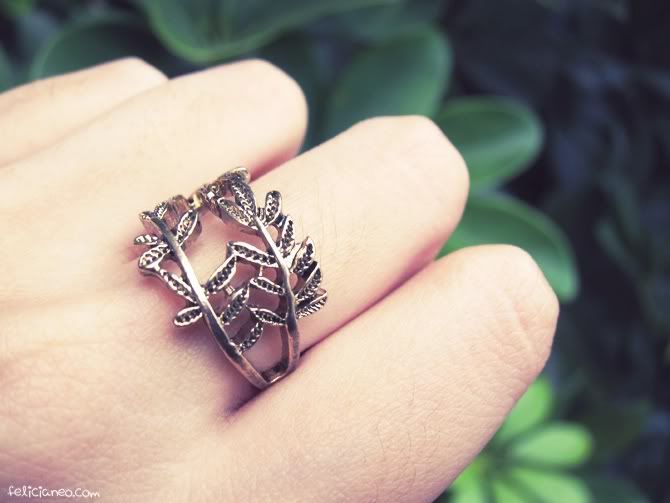 Btw, I took these photos in school while waiting for T after class. Was standing in the middle of nowhere like an idiot armed with my camera and accessories. Under the hot sun. (Oh now I know why I became so tanned. Boooo.) So if you were one of those that walked past and wondering what on earth I was doing…. Yeah you know the answer now haha. All for the sake of nice pictures.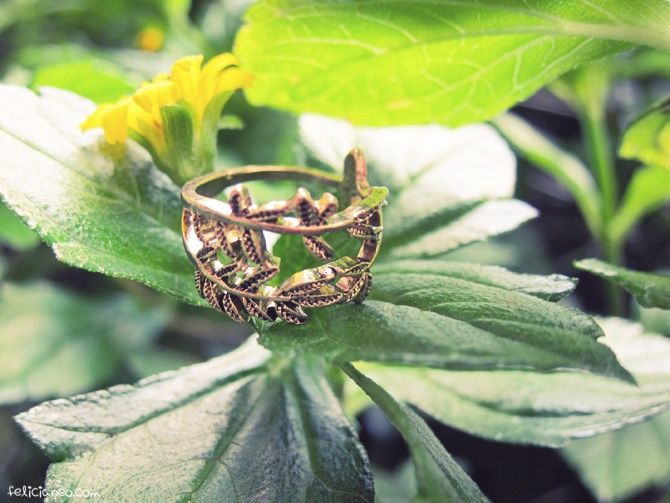 Oh btw, if your fingers are really small and even the smallest size seem to be too loose, Diva actually has this "Ring Snuggies" that's complementary to help to make the ring tighter on your finger. (Only 1 will be given per transaction no matter how many rings you buy)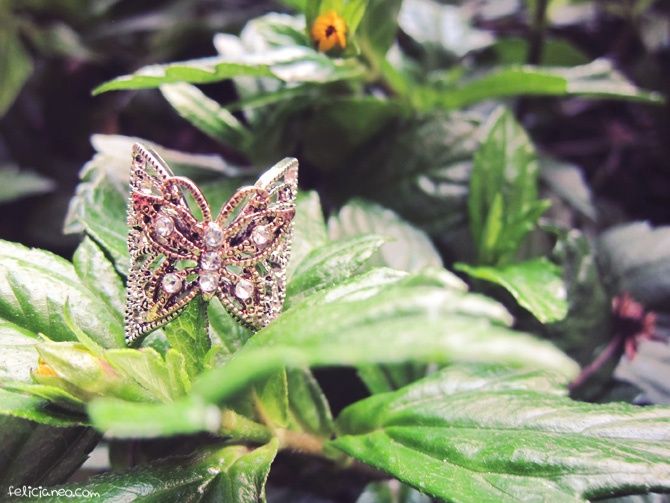 Butterfly ring under the sunlight.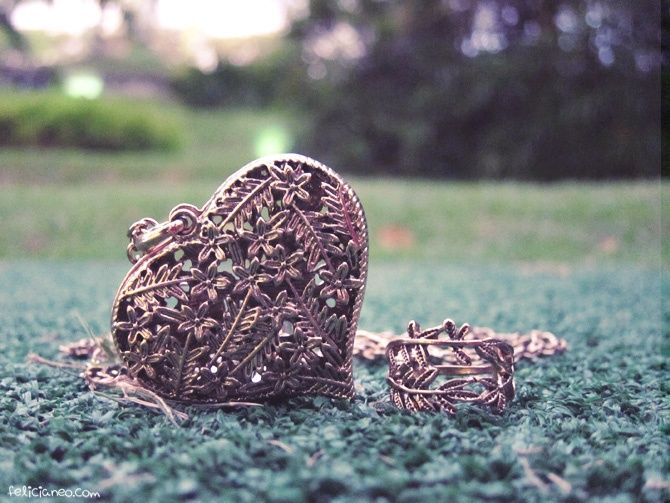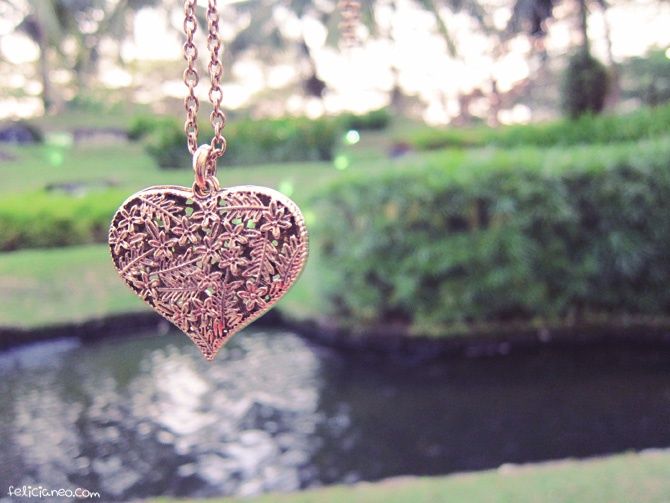 Anyway, notice how this collection items are all muted gold coloured! Obsession with gold stuffs nowadays!!
So anyway, when I was in the shop at Diva, I decided to grab 2 similar items of what I've gotten for myself to giveaway to my readers!

And I'll be giving away the Butterfly Ring and Heart-Shaped Necklace to TWO lucky winners! Please indicate choice of preference okay! I like both items a lot actually so I really don't know how to choose if I were you haha!
To Participate in the Giveaway, leave a comment under this post in the following format:
Name:
Email:
Choice of Preference (Butterfly Ring OR Heart-Shaped Necklace):
Comments (if any):
Please leave only one comment. Giveaway would last for 5 days from today! (Close on 2nd Mar, Friday, 2359hrs) Only opened to those based in Singapore. All comments would be screened to protect email privacy. (No comments will be shown in the comment area! Only visible to me, so don't worry if you can't see your comment. It has been taken in after you've received the 'Comment successfully posted' update!)
Hope you like the giveaway and good luck everyone! (:
Related Posts: