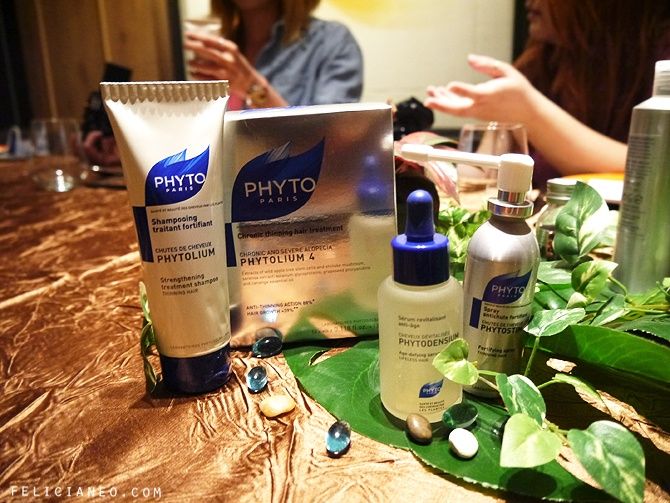 I was invited to a cosy lunch event by the kind people at Phyto to understand more about our hair! Our hair is more complex than it seems and statistics have shown that as many as 45% of all women experience hair loss and thinning at certain stages in life. The most common causes includes hormonal changes, diet deficiency or iron and protein, stress, pollution, use of unsuitable hair products, etc.
Losing about 50 hair strands daily is part of the regular functioning of our scalp and the life cycle of our hair. Beyond that, hair loss is considered excessive. Women's hair loss pattern is identified with increased thinning all over the scalp with noticeable reduced hair density along the frontal hairline and crown of the scalp.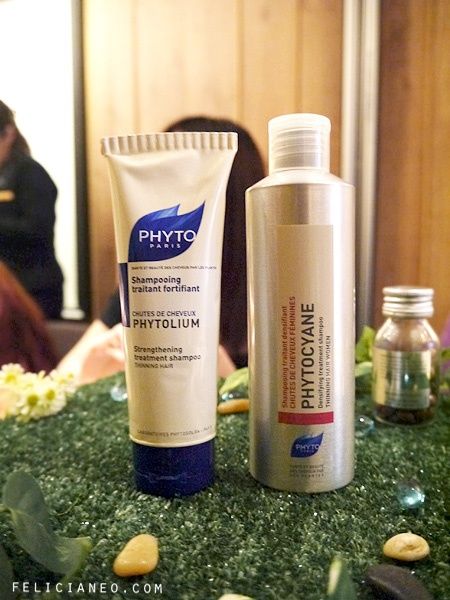 Phyto Phytolium, Phyto Phytocyane – Both shampoos are for thinning hair.
Phyto is a actually a pioneer in merging active plant botanicals with modern science, to restore the hair back to its healthiest condition. The Phyto formulas are founded on the combination of almost 500 active ingredients and contain over 95% natural and botanical origin ingredients.
Phyto actually has a really wide range of shampoos (I think about 19?) to suit different types of hair condition and needs (like thinning, lifeless hair.)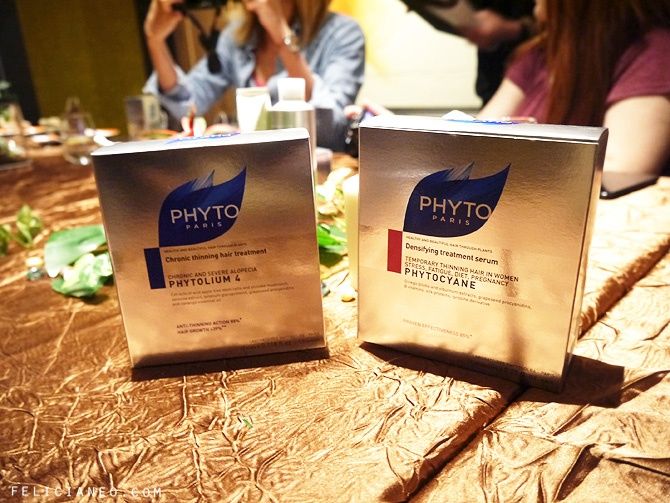 Apart from daily essentials like shampoos, scalp treatments are equally important to help restore your hair!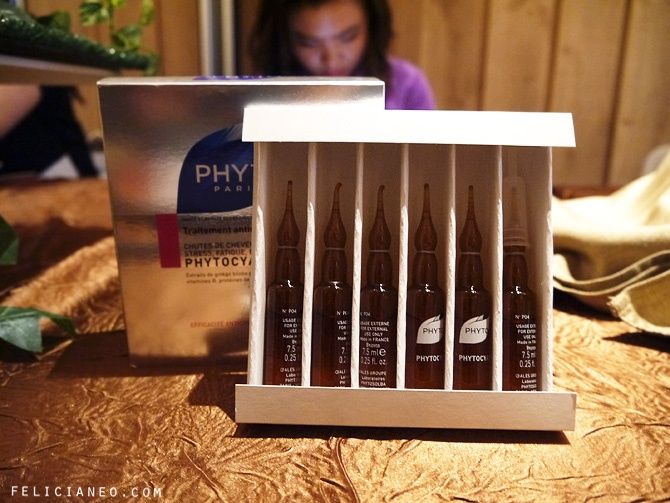 Under the Phytocyane range, there's a Phytocyane Revitalizing Thinning Hair Treamtment to help regenerate and strengthen the hair bulb, trigger hair regrowth, delay the onset of greying hair and give hydration and volume to the hair for a natural shine.
For chronic and severe thinning hair, there's Phytolium 4 which helps stimulate existing hair and protect future hair.
Comes in a small bottle like this to apply to the scalp.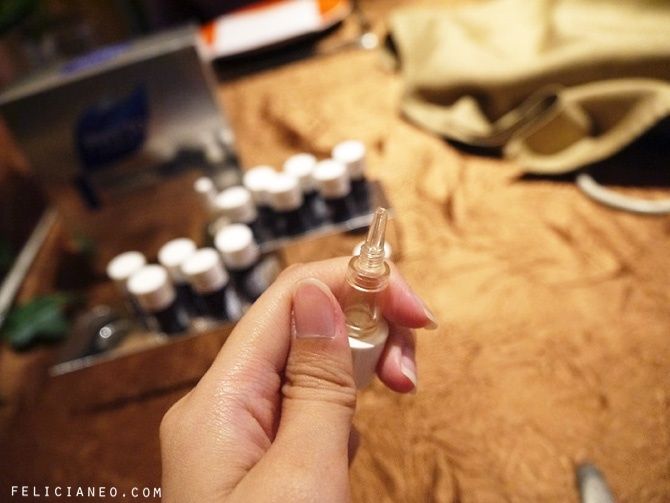 I like how the treatment range actually comes with this nozzle for precise application to the scalp to avoid any wastage.
We also had our scalp examined with this little machine!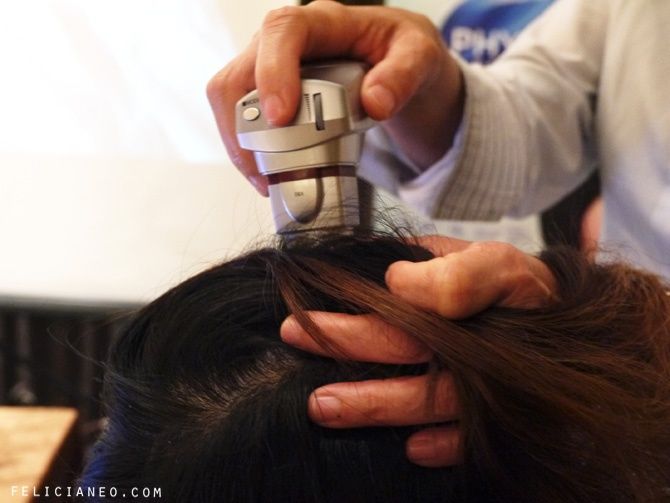 Applying the Phytopolleine on my scalp.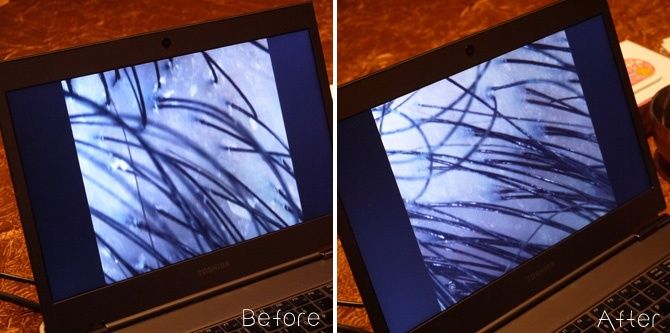 Here's the before and after photos. Look at how disgustingly clogged my scalp was prior to applying the product. The Phytopolleine is a pre-shampoo treatment which helps to cleanse, normalize and enhance hair and scalp.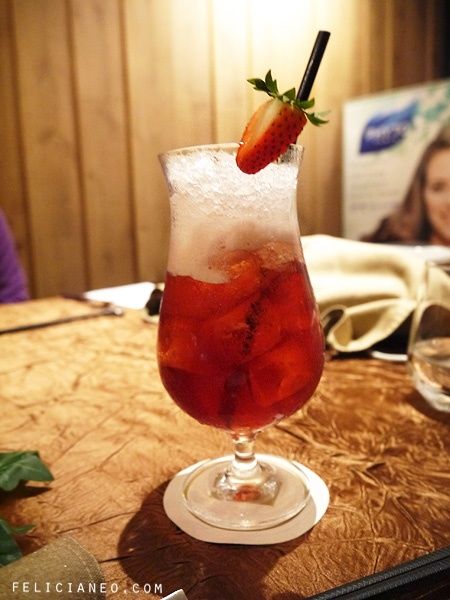 Apart from the informative session, we were served really good lunch!! Been such a long time since we had proper lunch during events… Lunch was at LE Restaurant and Asian Tapas Bar @ Suntec City.
Their signature Dirty Duck which reminded me abit of Peking Duck but it's a little different. This was SO good!!!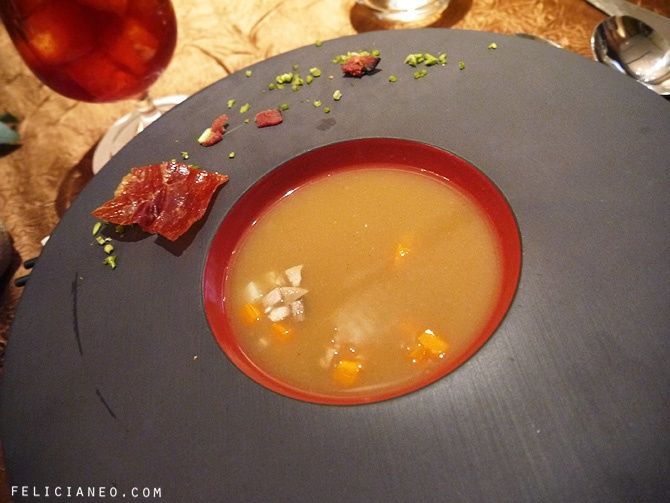 Cream of Bak Kut Teh.
So good too! Love the bacon at the side.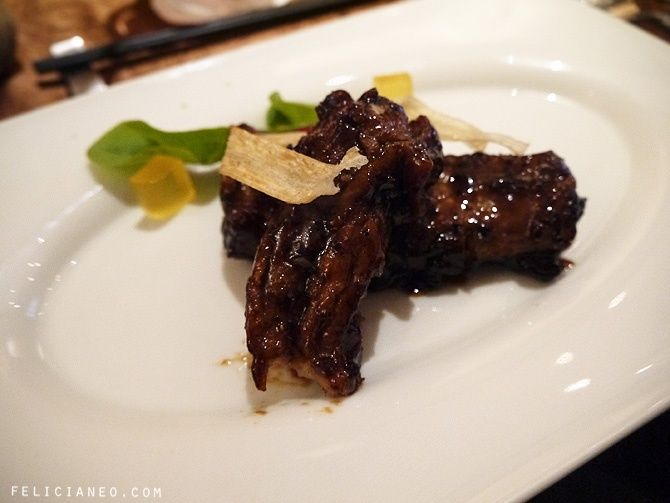 Grilled Spare Ribs with Honey Pepper Sauce.
Crispy Crystal Prawn with Wasabi Mayo Sauce.
The prawns were really big and juicy!
Stir-fried Asparagus with Wild Fungus.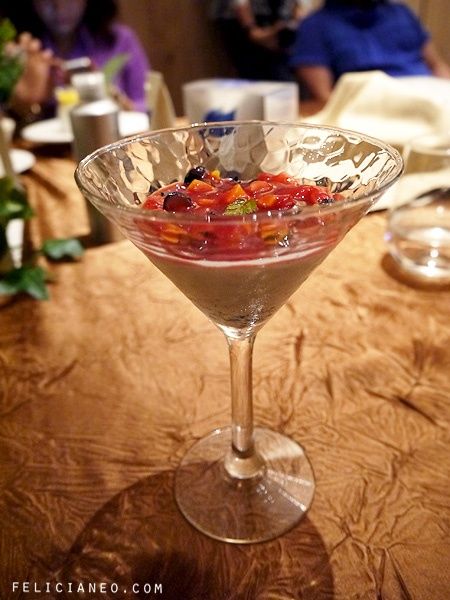 Ended off with dessert of our choice! Basically everything was really good! Would love to dine there again soon!!
LE Restaurant and Asian Tapas Bar
Suntec City Mall #02-314
3 Temasek Boulevard
Thanks Phyto for the wonderful event + food! I've been using Phyto products since then and I love them!! Phyto is available at all Robinsons, John Little, Beauty by Nature Stores and selected stores at Watsons, Guardian, BHG, Metro and Unity.
Related Posts: