Tried Shang Pin Hot Pot (尚品火锅) for dinner yesterday with the usual gang! Qin read reviews online and read that it's similar to Hai Di Lao but cheaper. So we went to try try.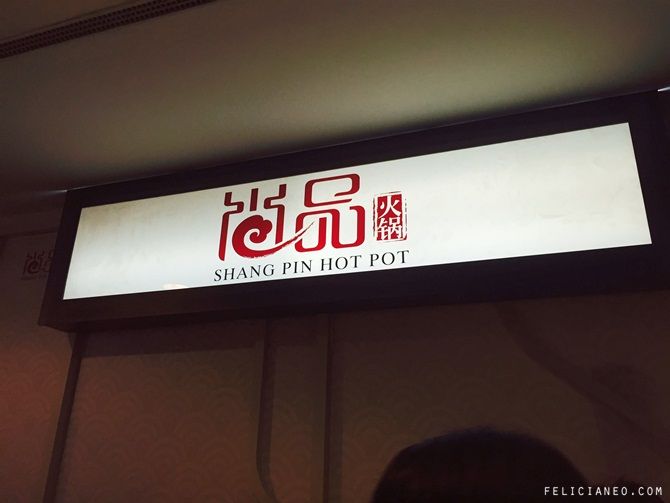 Located conveniently at just a 5mins walk from Douby Ghaut MRT. We made reservations for the 8pm slot. Had to wait abit to get in. No free manicures la hahah.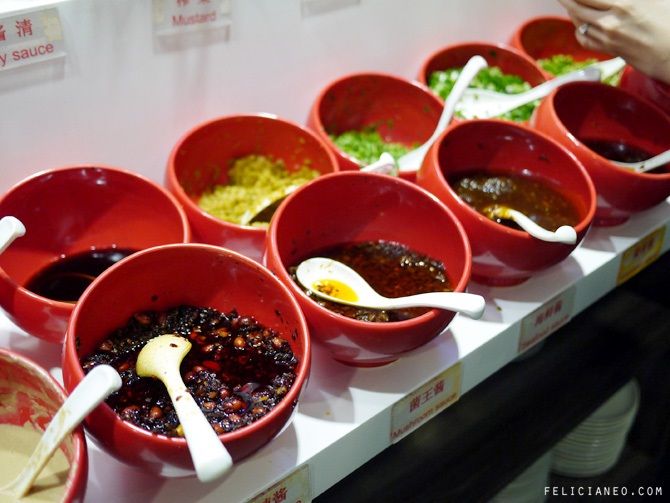 Super alot of sauces. Sauces were at $3++ per person. Free flow drinks at $2++.
We got the 3 soup base style (Tomato, chicken and Ma La in the centre). This combination cost $16.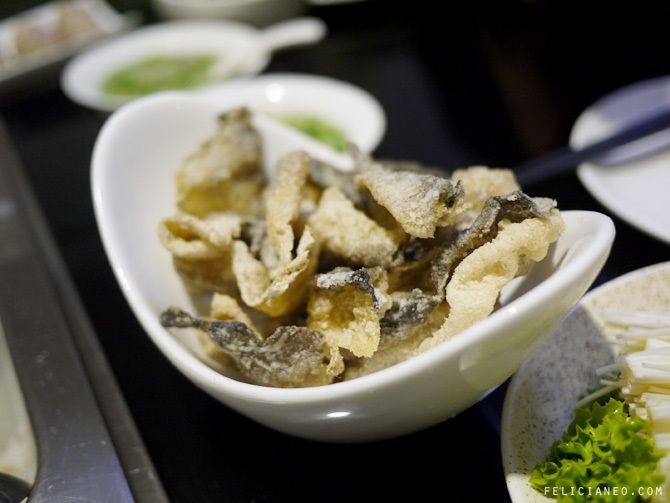 Fried fish skin ($6).
Chicken + Mushroom Meatballs.
Veg platter ($12 I think).
Premium beef slices (I think it was about $12-14?).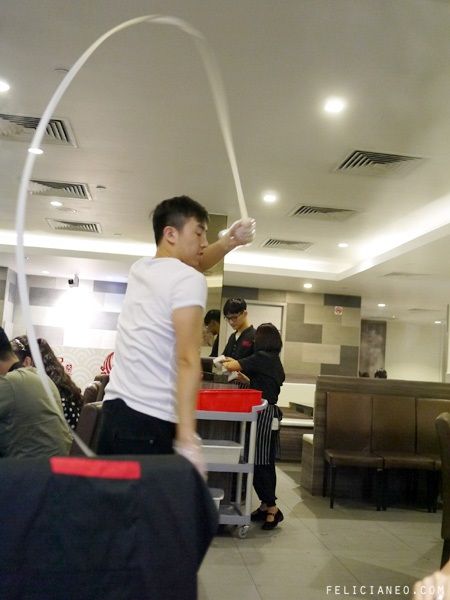 Kungfu Noodle ($3). The taste was so good!! But erm, if you're sharing it among 6pax, be prepared to just eat a like 2 strands each lolol.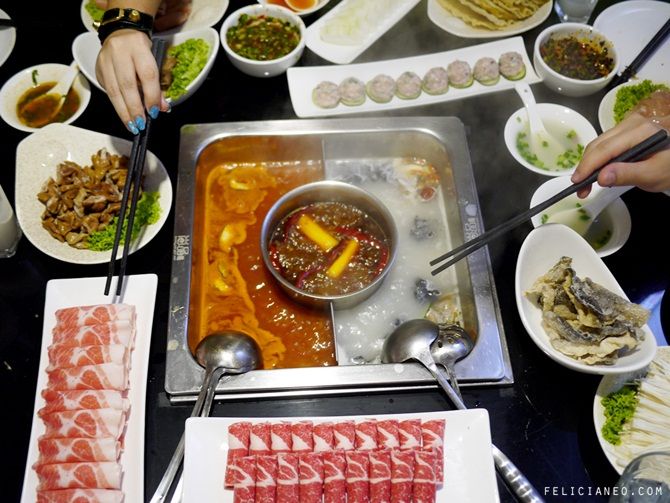 We ordered a mountain load of stuff (more not shown here) machiam like it's free lol. Price was around $4-$16 and serving was reasonably big. Meat quality was good and I love the tomato soup base!! And the chicken meat, beef and black pork slices were so good too! Service was really good too. The staffs were prompt and attentive and full of smiles even though it was already late at night already!
I haven't eaten at Hai Di Lao before but my friends who tried it before said that the price here is cheaper + taste is comparable. Also heard that Shang Pin Hot Pot is managed by ex-Hai Di Lao members that's why the concept is so similar, not sure how true that is!
Feeling hungry looking at all the food now.
Total bill came up to $38 per person (6pax) after including all the misc items. Was pretty okay considering we ordered SO MUCH items!
We ate all the way till 10pm and we were the last customer already (on a Saturday night). I'm not sure what time they're closed but my friend mentioned 12am? Saw another website that said 3am.. Better to call and ask!
Shang Pin Hot Pot address:
9 Bras Basah Road
#02-02 Rendezvous Gallery
Singapore 189559
Tel: +65 6238 7666
—
Before that, we went to the new Temasek Club @ Rifle Range Road for free bowling woohoo! (No more liao, today was the last day)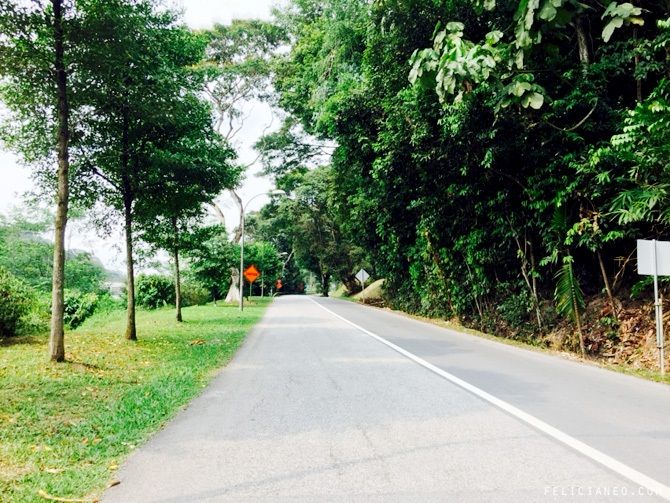 The road in was sooo ulu.
Mel: Wa this place nice leh. Can come another day to walk.
Me: Huh but we're already walking.

Me to Mel: EH let's do the hold hand shot.
Didn't get to perfect the shot cos halfway when we were walking, this car pulled over, doors opened and whisked us in. Hahaha turned out that Roy Qin and Janice were in the Grabcar.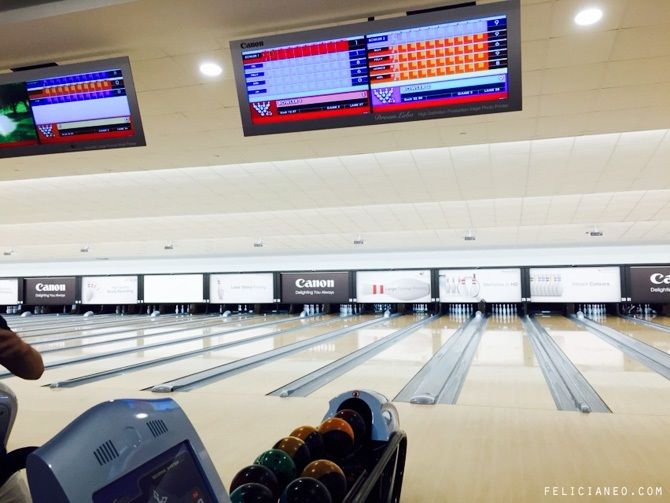 Played so many rounds until I'm sian of bowling.
Explore the compounds! Was so new that there was nothing there. Please don't visit till their official opening!!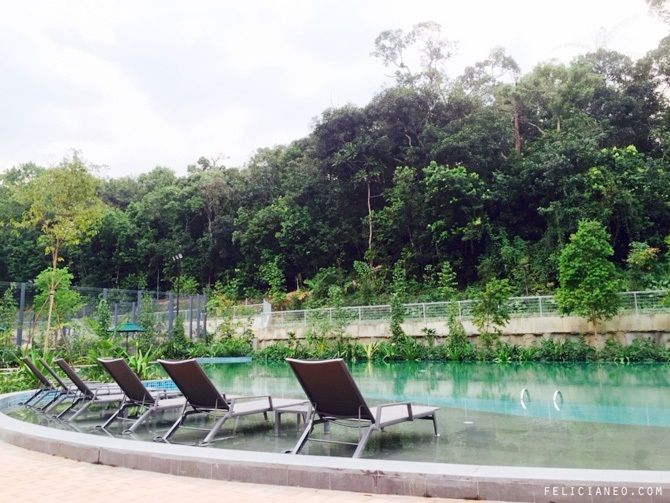 Looks like a nice place for kids to play.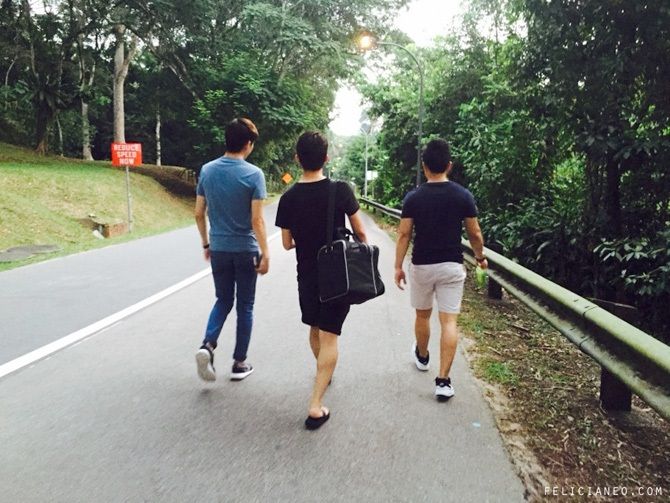 The long winding route out…
Eventful Saturday!! We're so used to meeting every week that after not meeting for 2 weeks it felt that we haven't met for super long lolol.
Related Posts: