For those who knows me well, I used to hate exercising ALOT. But just last month, I went for my first yoga class at my company's private studio, and I'm hooked! I love how intense yet relaxed yoga makes me feel. I don't understand how people say they fall asleep during yoga classes because for me, I actually perspired a hell lot within 20mins and my muscles ached so much after that!
So ever since then, I've been on a look-out for yoga classes on Groupon/Deals.com because I wanted to try a variety of studios first. I did find a few, but all of them had terms like completing all 4 lessons on consecutive weeks.. So inflexible I don't like! And after 4 lessons I'll have to pay so much for a single yoga class, and if I wanted them at a cheaper price, I'll have to sign up for a package and be bonded to the studio for so long.
So after all my blabberings, how is this related to KFit?
What exactly is KFit:
KFit is a monthly membership to hundreds of gyms, fitness studios and activities in our city. It arrived in Singapore in May 2015, and is also operating in Kuala Lumpur, Hong Kong, Melbourne, Sydney and Auckland!)
With KFit, I can now access unlimited group fitness classes and it's only at $99/mth (wait! look for promo code below)! Which is even cheaper than some monthly yoga and gym memberships. (But note that some classes you can only attend up to 3 times a month, which is okay since I get to try so many other different classes!)
Best of all, I get to try so many different things and not be confined to 1. Very suitable for workout beginners like me who wants to try everything to see which suits me the best! And there is no minimum contract period unlike most gym memberships, you just have to email them 7 days in advance to cancel the payment for the next month (do note that there might be admin fee if you wish to pay for full access again).
So what kind of activities can you expect to get on KFit? All different kind of workouts like Yoga & Pilates, Bootcamp & Crossfit, Gym accesses, Dance & Zumba, Strength & Conditioning, Martial Arts, Sports and even leisure activities! Show you some in awhile!
The Yoga & Pilates classes:

You can see that at different timings, there are different classes at different locations all over Singapore for me to choose from. KFit is like a one stop portal for you to get access to all these partners.
Gym accesses:
True Fitness is one of their partners, I'm sold!! There's also access to a few hotel gyms.
For those who prefers outdoor activities, here's something for you too!
There's also something for those who want to workout through more fun activities like skating, paintball, etc.! I think I remember seeing kayaking, rock climbing, and also the MegaZip/Parajump at the MegaZip Adventure Park at Sentosa!! OMG so fun!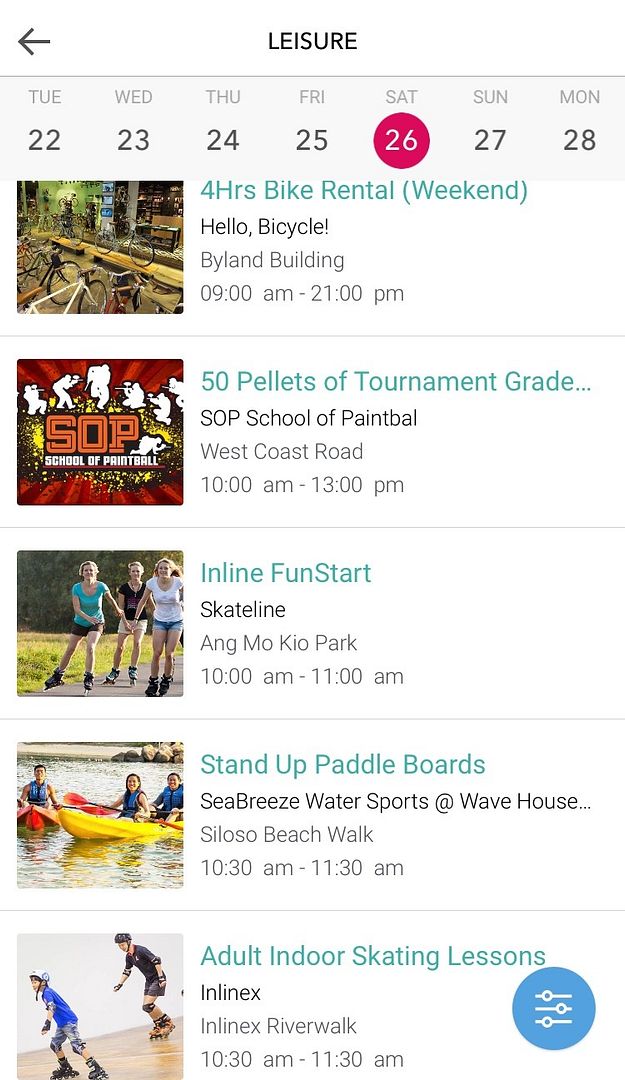 You can also plan your workout schedule according to which classes is nearer to you with their 'Map' function: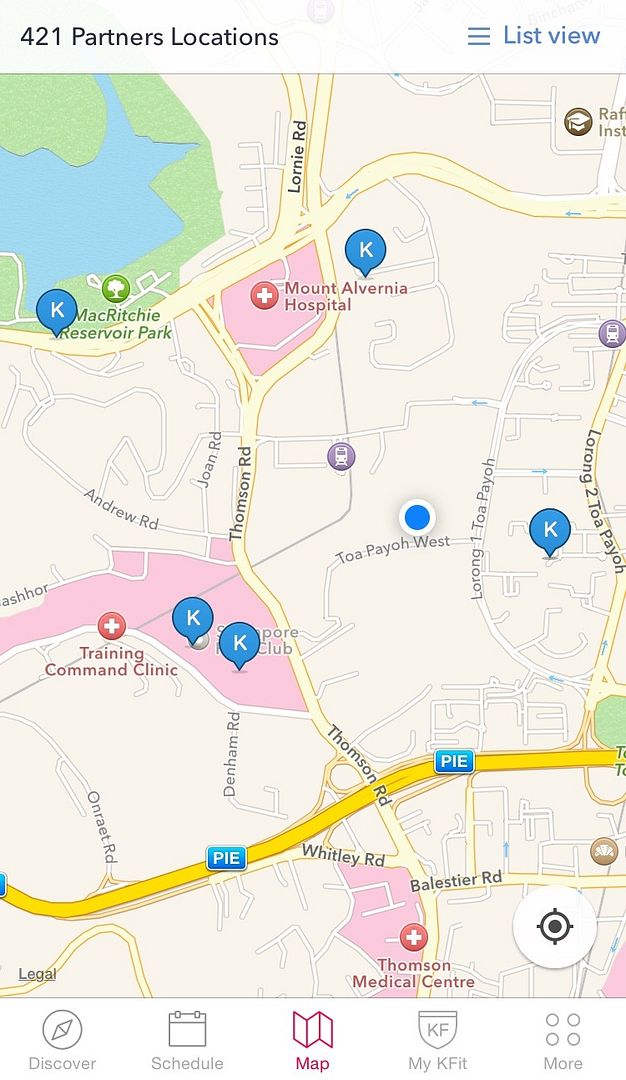 Currently KFit has over 400 partners with them and the team is still working to bring in more!
PROMO CODE!!
Get your KFit membership for only $69/mth for the first month (pricing updated already in Nov) and $99/mth for subsequent months when you use the promo code: 'NEWFIT'!! (Promo price will only be reflected at the CC payment page)
Start signing up now to enjoy the promo and start a healthy lifestyle with me now!! So excited to start my workout regime and I'll be sharing more about my fitness lifestyle on my blog or you can follow me for more updates on my IG @felicianeo
Promo code: NEWFIT
Related Posts: