Cambodia Siem Reap Travelogue
Here to blog about my Siem Reap trip! So many travel posts to catch up on! Earlier this year, I had the chance to head to Cambodia Siem Reap for a management workshop.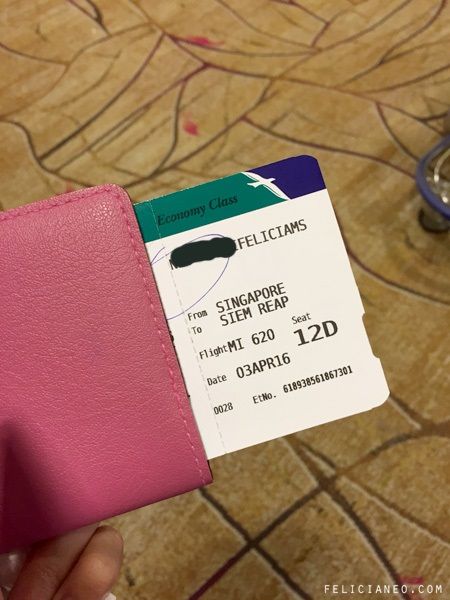 Hahaha as you can see it was quite some time back, but better late to update than never!

My first time to experience being ferried to the airplane by bus then having to climb up this flight of stairs! Should have just checked in my luggage zz. But thankfully there were lots of guys on this trip so I just dumped my luggage to them hahaha.

On route to our resort! Along the way it was just very barren.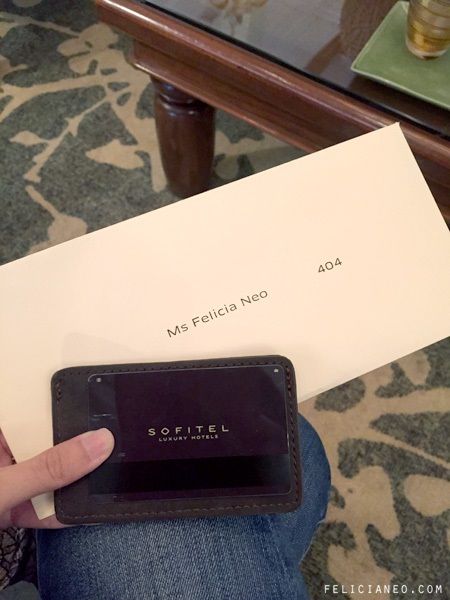 We stayed at Hotel Sofitel Angkor Phokeethra Golf and Spa Resort for 4 nights.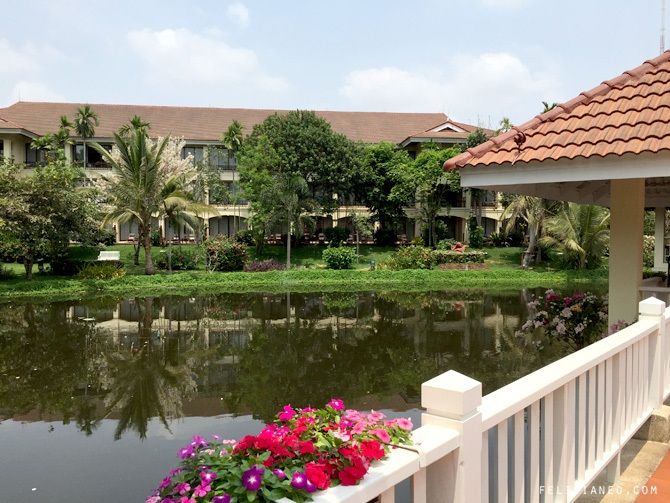 Would have been better if it was not a work trip!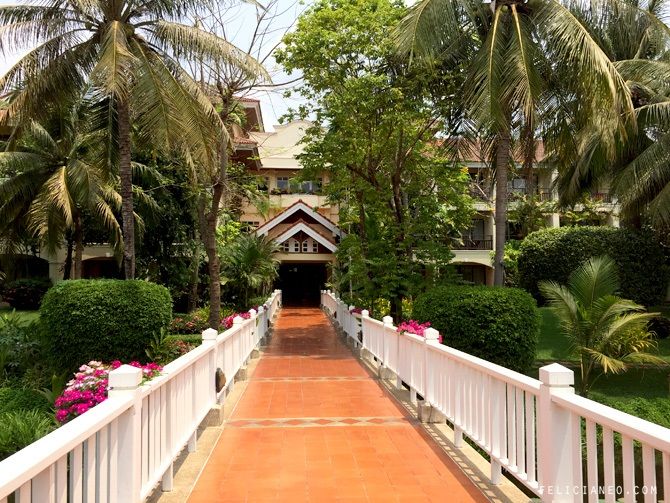 I shared a room with my colleague cos we were both scared to stay alone hahaha.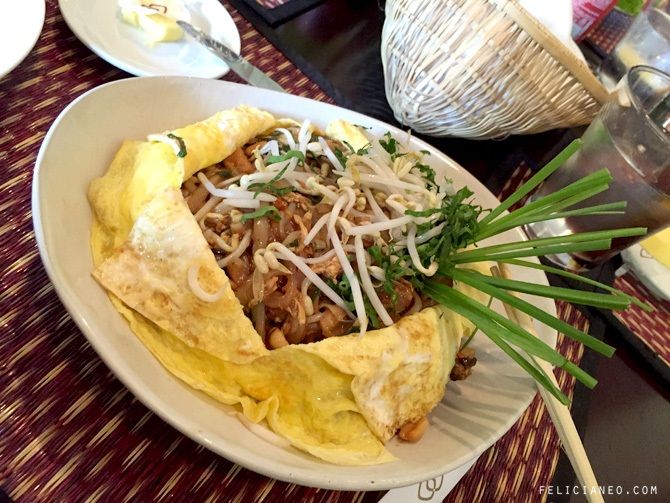 First food I had after touch down. Some noodles which came in a gigantic portion.
Since our flight was a morning flight and we had all the way till evening to spare, a few of us decided to head down to the temples to take a look! We hired a mini van to bring us around and covered a total of 3 temples in about 4-5hrs. My colleagues were frequent travelers there since we have products there, so they knew who to contact!

You have to purchase this ticket (which covers all temples). Passes are sold in one-day (US$20), three-day (US$40) and seven-day (US$60) blocks that must be used on consecutive days. Your photograph will be taken a printed on the spot and you have to be ready to produce this ticket as and when they require it! So keep it safely!

First stop was Angkor Wat, which is the largest religious monument in the world, and one of the 7 wonders of the world.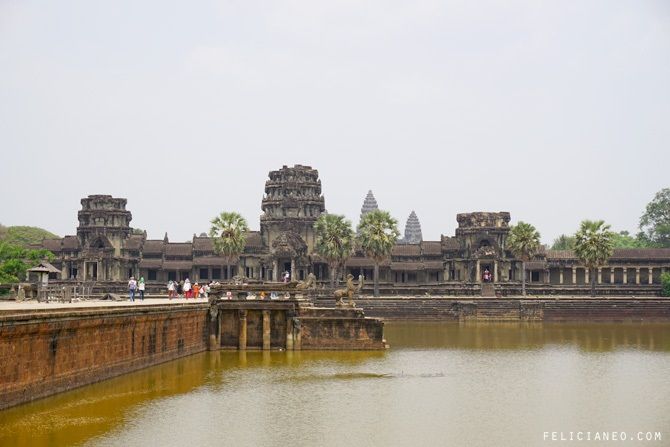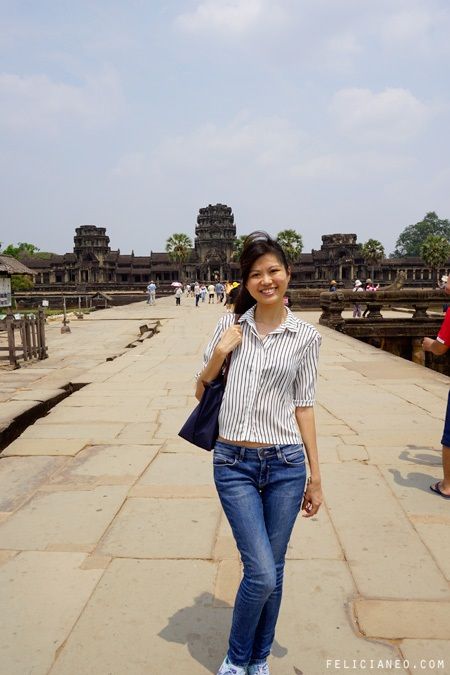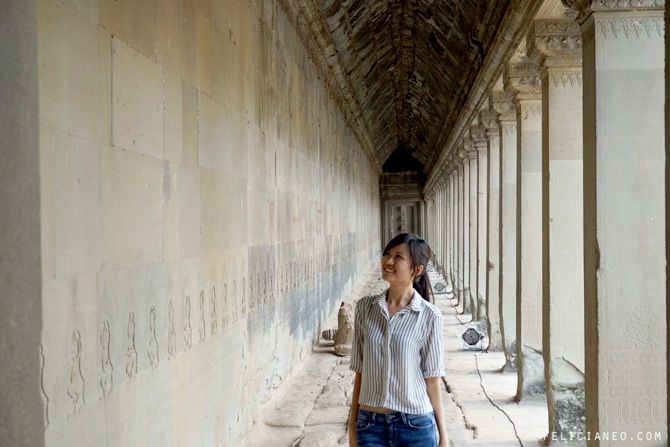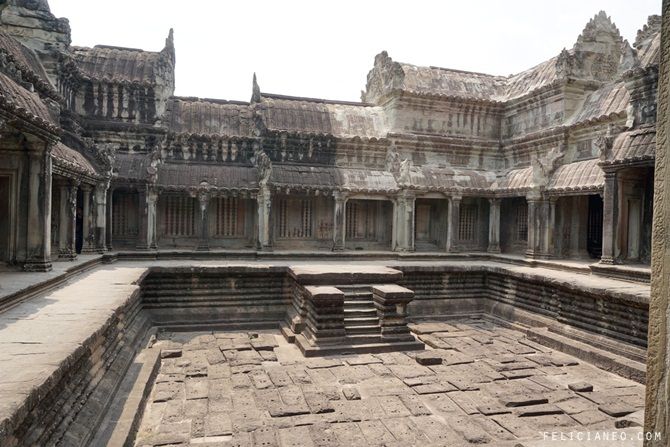 This was the king's pool I think.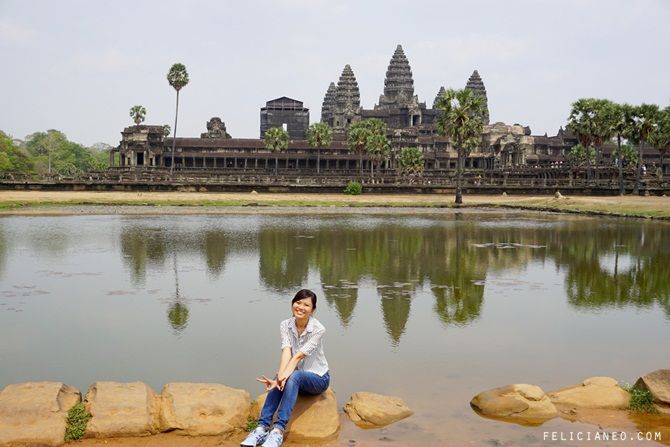 The place was quite big but it's just a straight path down and you exit from the other side. Our van was just waiting at the other side for us. After that we hopped on, and he sent us to the next temple!

We visited Ta Prohm temple next which is more famously known as the temple where Tomb Raider was shot at! Similarly, it's just enter from one entrance, then exit at the other side.

One very interesting thing about this temple is that you'd realise the roots of the trees actually grow out of the ruins.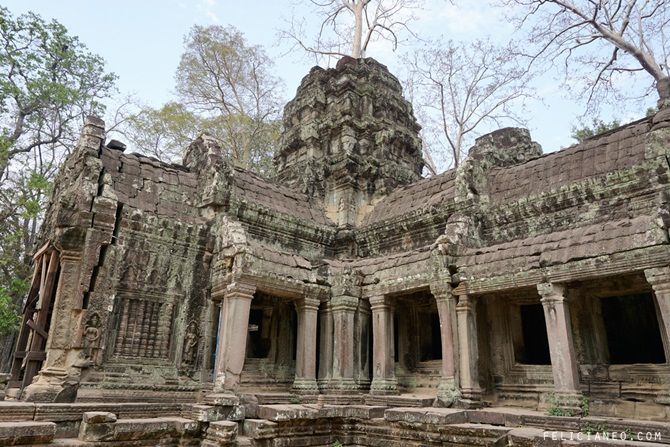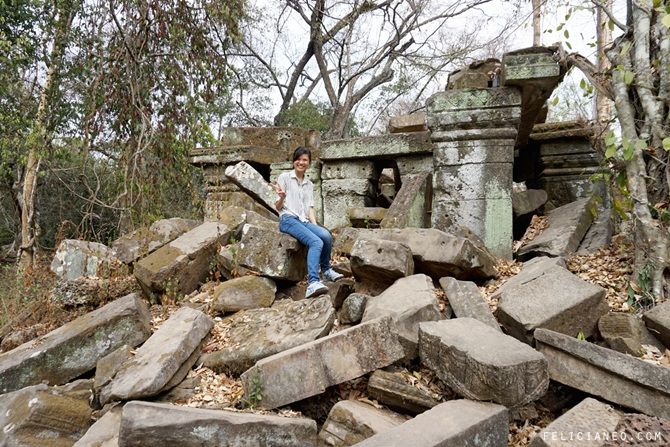 Things you'd do for a good shot.. Climb up a few level of rocks. It's actually quite high up!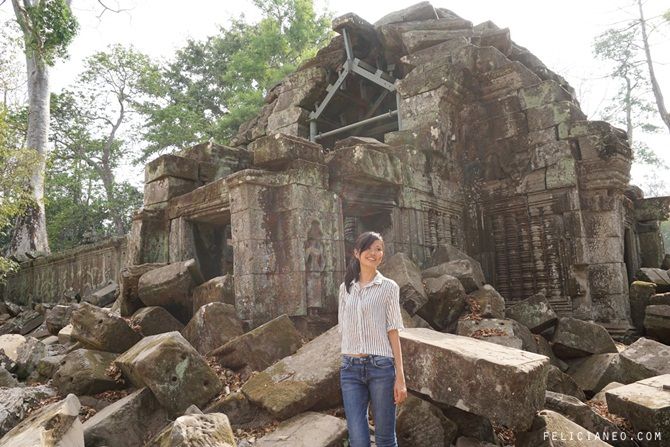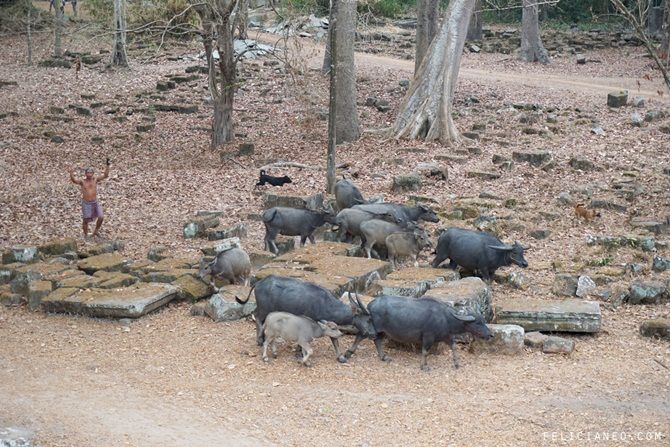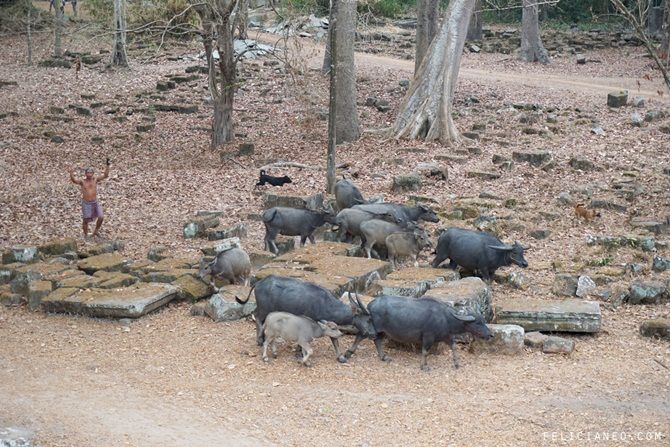 Meet my new friends!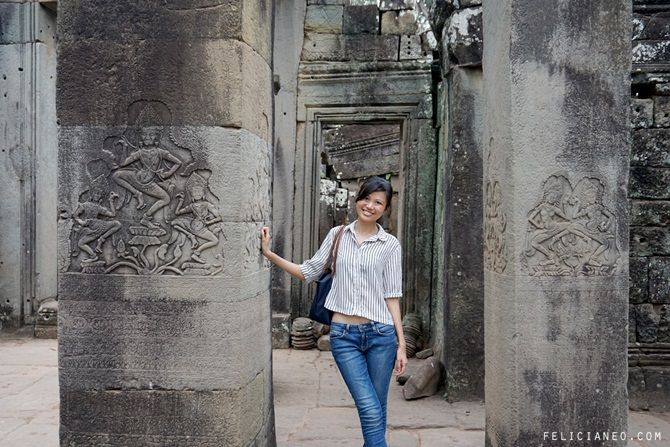 To be honest I'm abit lost now which temple is which cos ruins all look roughly the same lolol.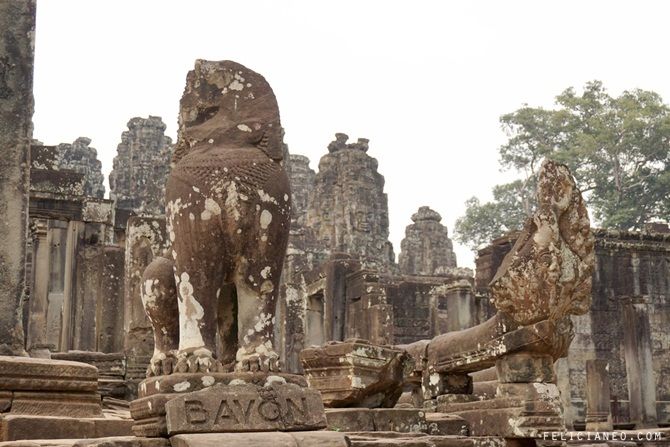 Bayon Temple – The last temple we visited!

This temple is where you can find lots of faces on the ruins.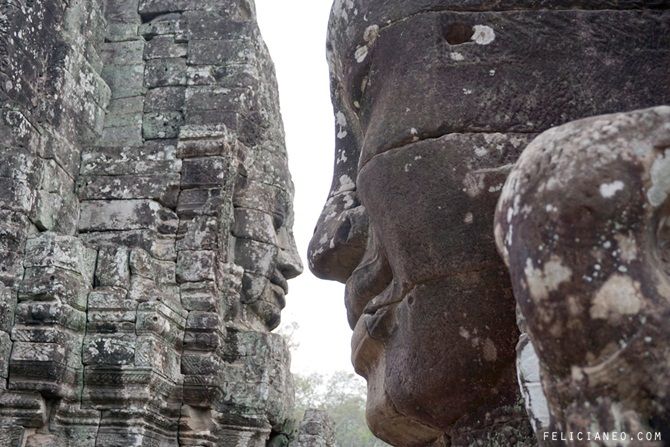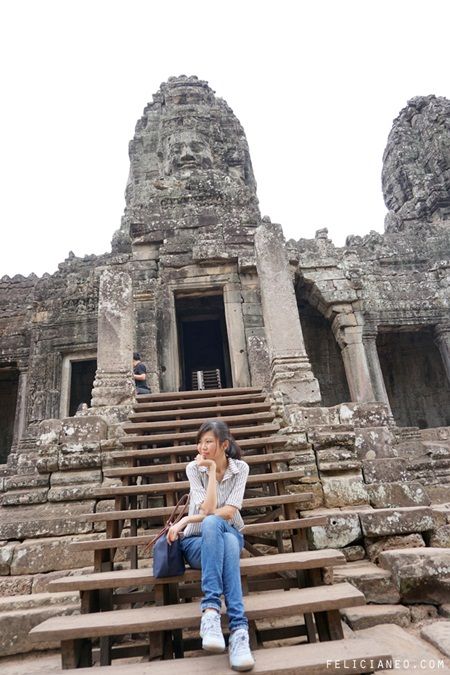 So with that, I survived climbing up and down stairs and rocks for 5hrs in freaking 37degrees. Remember to stock up on water!!
Along the way there would be young kids coming to you to sell stuffs like fans, books, etc. If you're not interested, just try to not have eye contact with them or entertain them. If not, they'd walk with you all the way till you get something from them. And after you've gotten something, they'd try to get you to get even more things. Honestly, I think they make quite good salesmen in future but that is if only they can get proper education and not think that they can do this for a living.
—
Went back to our hotel all tired and sticky. Went for a quick shower before heading to our welcome dinner by the pool!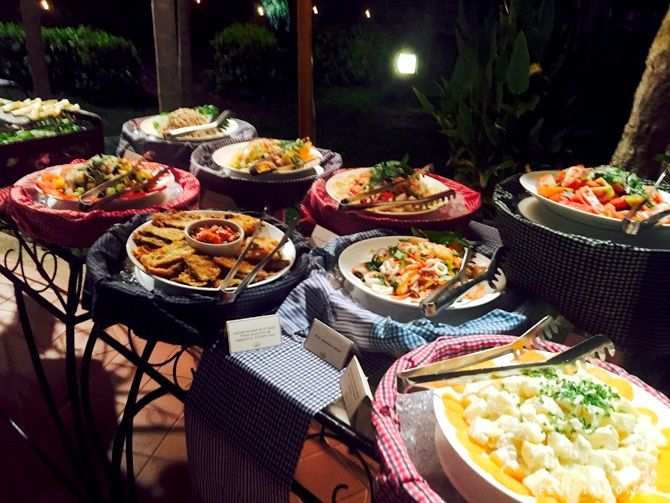 Buffet style.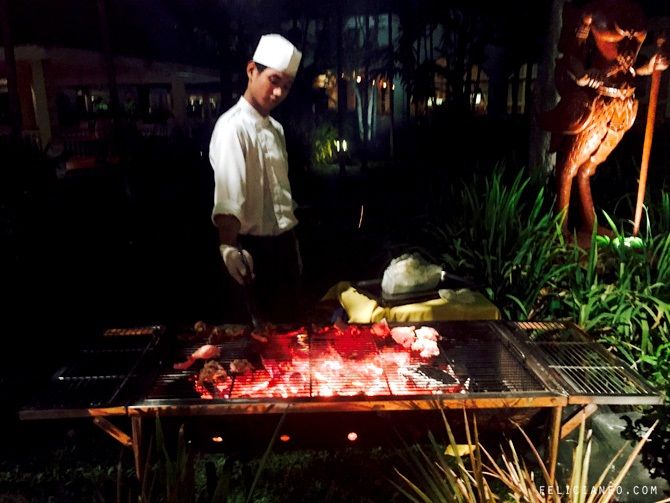 On the spot grilling. I didn't take the full spread but there was so much food to feed an entire army!!
Day 2 was the start of our 2.5days workshop. It's a workshop involving 5 different countries and a few different functions, so it was quite a big turnout! Good to be able to see my colleagues from overseas again too!

One of the nights, my manager brought our team (4 of us) out for dinner. The restaurant sent a complementary tuk tuk to bring us there. It's actually just a short 10mins walk from our hotel. But you can get the hotel to call the restaurant for you to check if there's seats, arrange transport, etc.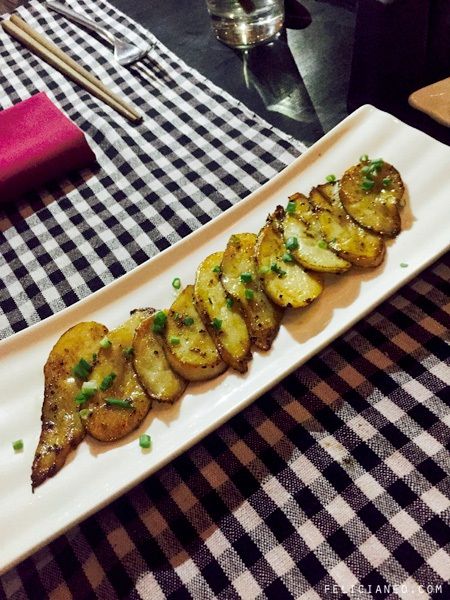 This is like my ultimate favourite dish there. Some grilled mushrooms. They added black pepper and some sweet sauce and it's SO good! Shit I miss it so much now.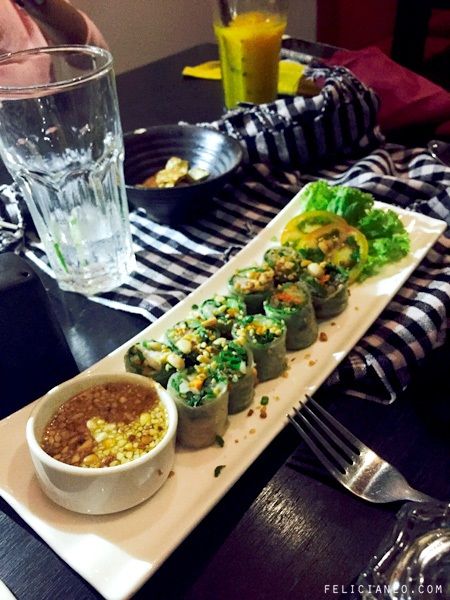 Some spring roll thing.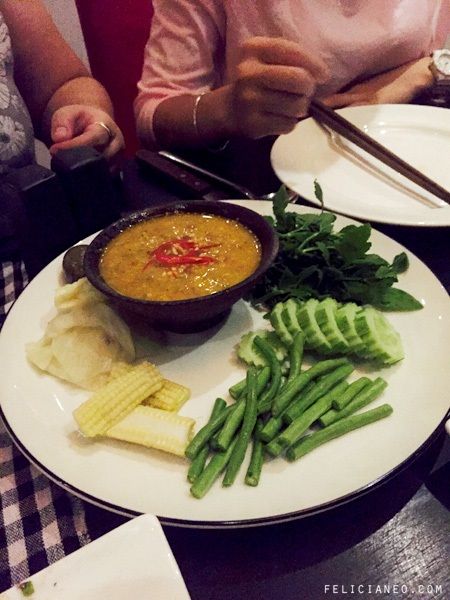 I obviously did not touch this cos it's just a pile of raw vegs.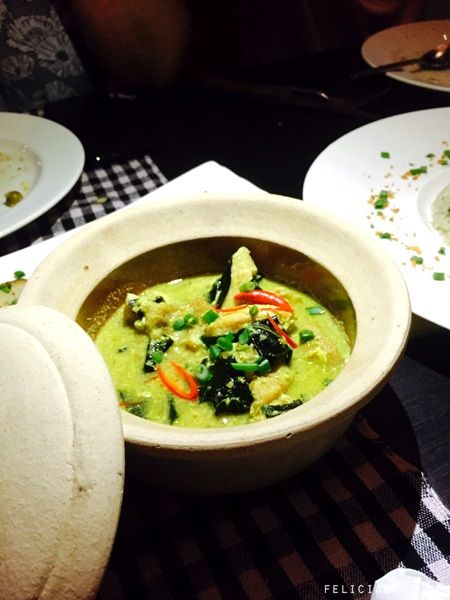 As you can see, Cambodia food is like a fusion of Thai/Vietnamese style.
—
Had some time after our workshop on Day 3 so I decided to tag along with some of my colleagues who wanted to try the Quad Bike.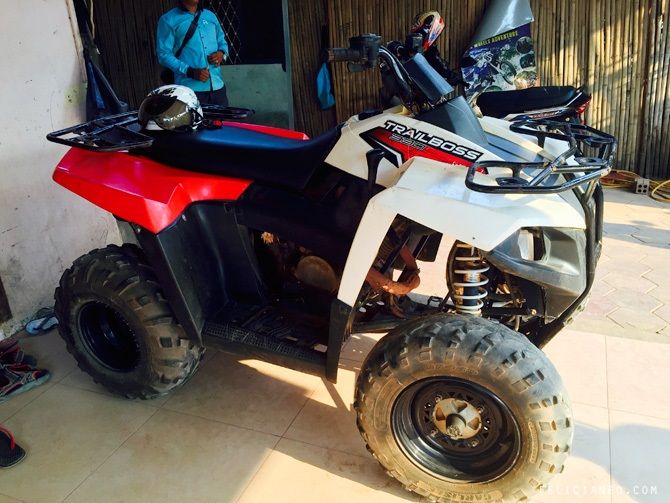 I had an ATV experience before in Bintan and it was just not very memorable. So I initially was dreading this cos along the way I thought: "Oh shit, Imagine 4hrs under the hot sun." The other time in Bintan it was only 1hr, but now it's 4hrs of driving.

But after doing the test drive and getting on the road, it was really fun! And windy!! Not hot at all like what I imagined. We drove along the countryside and the paddy fields.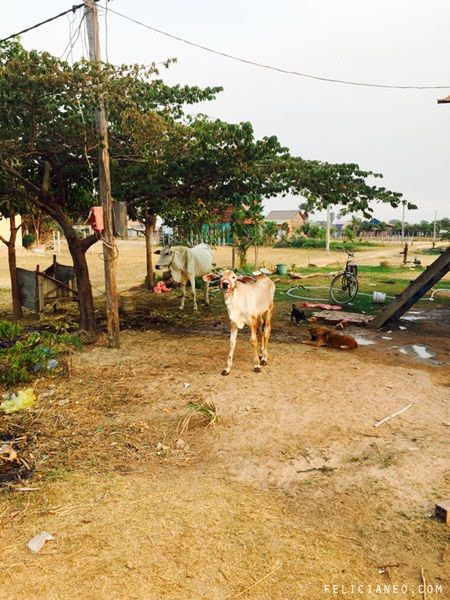 Rest stop. Sun was setting and it's so beautiful!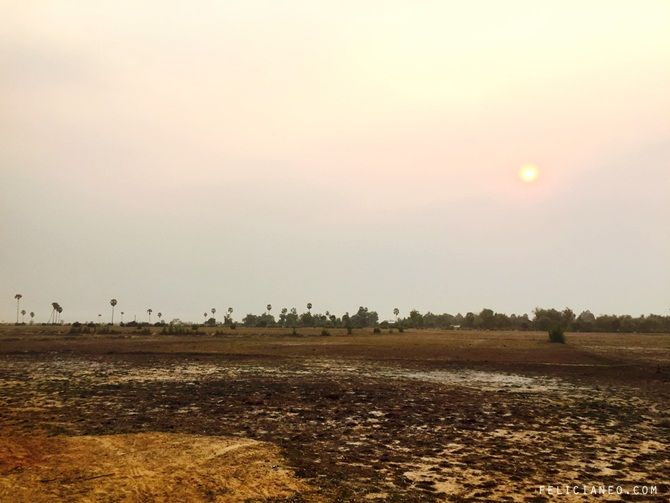 And as soon as I saw this view it was so serene?? Huge patches of vast land that seemed endless. Something you'd never see in Singapore!
No regrets for this trip even though it's not exactly very cheap. Can't remember how much but I think it's about 50-80usd per person? But I highly recommend going at least once in your life if you're there! I can't remember which was the shop that we went too but be careful of scams especially if you're in a large group. We were scam of the change where the shop owner insisted that they already gave back the change to xx guy but he didn't receive it. Said that they'll view the CCTV records but the CCTV was never connected in the first place.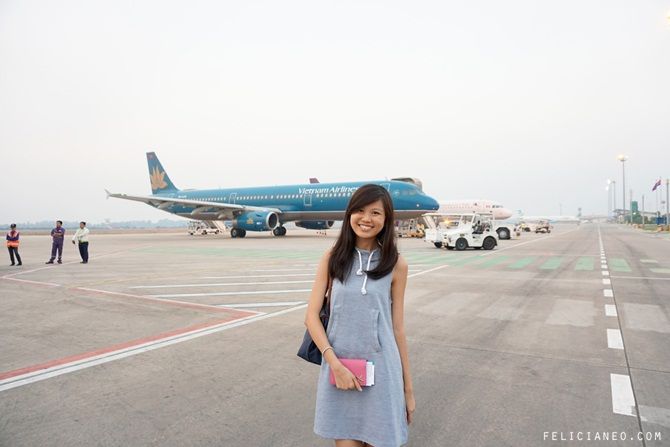 Super long post which marks the end of my 5 days trip in Cambodia, Siem Reap. About 3 days was occupied by work stuff but glad that I could still explore key attractions there! I almost couldn't make it for this trip as initially it clashed with my Japan holiday. And I guess without work, Cambodia wouldn't have been on my to-go list. So I'm thankful for all the opportunities I get from work.
Related Posts: