Bella Box: First Impressions
Have you ever find yourself in a situation where you buy a product and end up chucking it aside? Or feel the thrill of  trying new products every now even though you've tons at home already. Well, that sounds like you, you'll love the concept of Bella Box!
Every month, Bella Box will specially select 5 items, pack it and mail them right to the convenience of your doorstep. Each box is specially customised for you through your beauty profile to understand your preferences. All these at only at $15/per mth (includes free shipping)!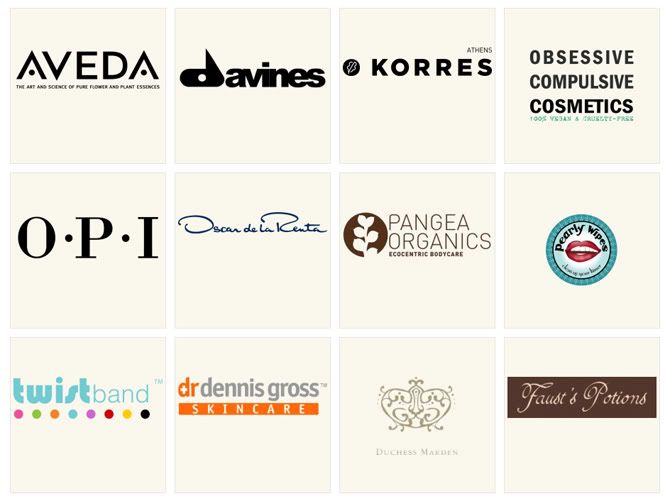 Some of the brands Bella Box works with. They're all high end brands in case you haven't heard of some!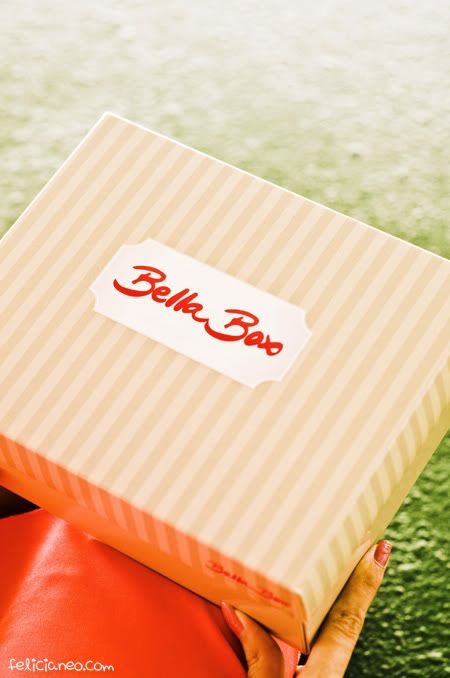 A peek into the stuffs I've received in October's Bella Box.
(Photography above credited to Papaya Shampoo!)
They are all sample sized. Please don't underestimate sample sizes. I've so many full sized products and I didn't have enough time to finish it, and I got another new product. Sample sizes are also good for those who just want to try out if the product's suitable for them! (And not end up regretting wasting moolahs on the full size if it's not suitable)
Full list and details of the products. How thoughtful!!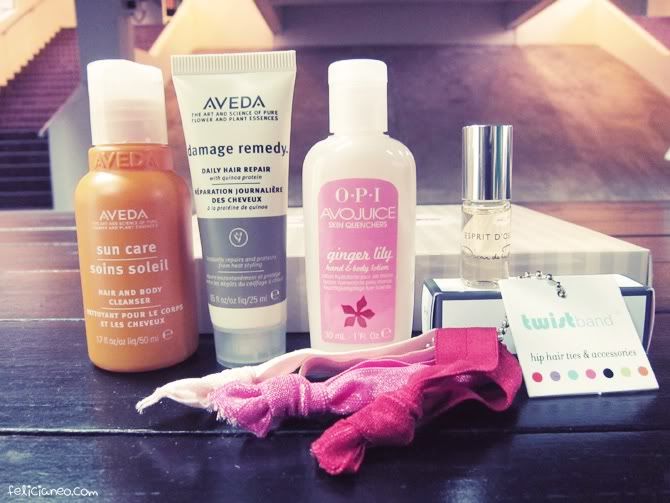 Aveda Damange Remedy Daily Hair Repair (100ml for $48)
This is a daily leave-in treatment from the Aveda Damange Remedy Collection. Using daily will repair damange hair. It helps protect from heat styling and detangles to help prevent further damage while prepping hair for styling.

Aveda Suncare Hair And Body Cleanser (250ml for $43)
A color-safe formula lets you have fun on your weekends as you know you can effectively wash away all the build up. This cleanser removes chlorine, salt and product residue in an instant while restoring the moisture balance.
I've heard loads about how fab Aveda's hair products are! Especially their shampoo. Have not tried the items yet cos I've been so so busy but I'm definitely looking forward to trying them out.
Oscar De La Renta Esprit D'Oscar (50ml for $98)
While Oscar is dressing the hottest Hollywood celebrities and well to do women across the globe, he is also launching a new perfume – Esprit D'Oscar. The fragrance is a modern take on the house's first-ever fragrance, which launched in 1977.
For those who don't know, Oscar De La Renta is a high-fashion brand that makes beautiful dresses that I love!! This fragrance smells really good and I simply love the miniature bottle that's so pretty!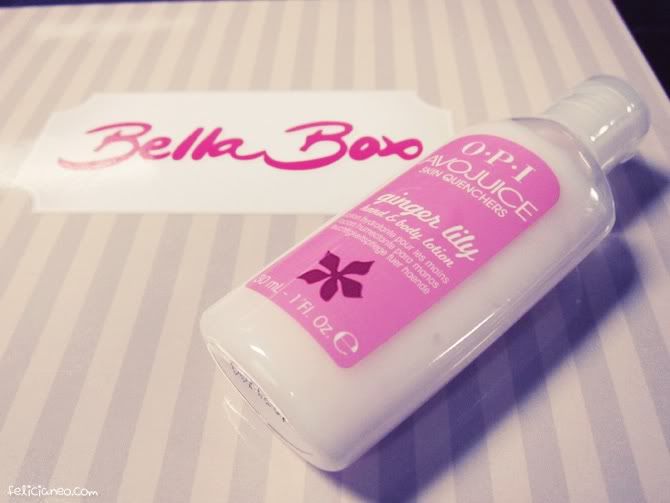 OPI Avojuice Skin Quenches (200ml for $25.50)
The lux nail masters OPI have created Avojuice, giving your skin a juicy moisture blast. Lightweight and the perfect daily moisture fix with a juicy blast of natural moisturizers and soothing Avocado and Aloe Extracts, will moisturize both hands and body for smoother and softer skin.
OPI is no unfamiliar brand for those nail polish addicts out there! Apart from making your nails look good, OPI has also understood the importance of nice skin that goes along with it!
Twistband (3 for $6.50)
These chic hair ties keep hair secure without snagging strands or leaving ugly creases. Best of all, they look as good on our wrists as they do in our ponytail!
My favourite from this box are the Twistbands! They look like normal ribbons but they're actually very elastic!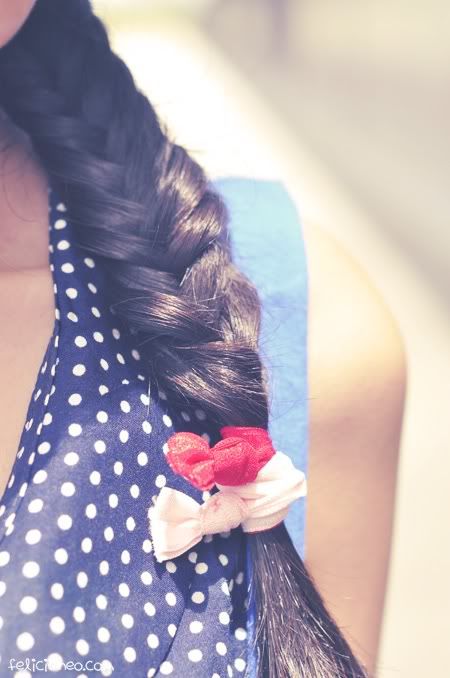 Andddd they're hair ties btw! <3
(Or you can use them in any way you like!)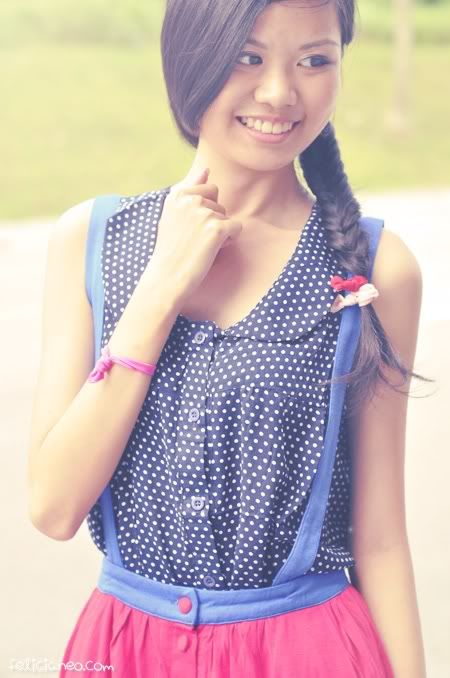 Comes in set of 3 different colours. ($6.90 in a set of 3 if you were to buy them individually)
Basically, I think that Bella Box is really worth the money. I feel the packaging is very well thought out and they've actually very good quality almost hard cover box and not some flimsy box. Can be kept to store things as well. Even the postage box that came with it is especially manufactured to fit and deliver every Bella Box safely. $15/mth is really very reasonable and it includes free registered postage! (That costs about $3+ in case you're wondering) Plus all the products sent are all high end brands that aren't easily available anywhere else. Oh, and you get to earn points through referrals, etc. as well which can be redeemed for stuffs. I'm impressed with this concept and Bella Box's service!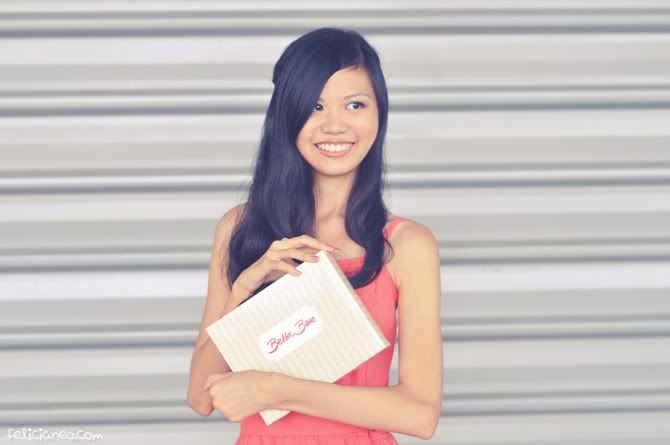 Get your own Bella Box now now now!
(Nov Bella Box's was shipped recently, you can ask if they still have Nov boxes or wait for the next one in Dec!)
http://bellabox.sg
—
P.S. Credits to Papaya Shampoo for some of the photography above. (Everything except the individual products pic on the table. Those were self-taken.)
Questions/comments, drop me a message on my Formspring!
www.formspring.me/felicianeo
Related Posts: