Back To School: JM's 21st Celebration
I attended my *ahem* very first official 21st celebration this Feb. Yes I know!! I'm no longer 21 this year but I've never attended a proper 21st celebration last year cos all my close friends didn't have a big celebration for their 21st. ):
Anyway, the theme for JM's (my cousin!) celebration was Back To School… Simply because… You'll see why later!
My outfit!
Been sooooooo long since I last wore my uniform! I wanted to go in a pinafore cos it's like cuter compared to JC uniform. Secondary school uniforms look the best in my opinion!

And I finally got to use the backpack style bag I bought but chuck it in the wardrobe after so long!

I don't usually take photos with my spects…. But well, I figured I'll look more studious and nerdy in spects! How! Look very different or not. A lot of people say I look different with spects. ): (And most of the time I go out with spects cos I hate wearing contact lenses!!)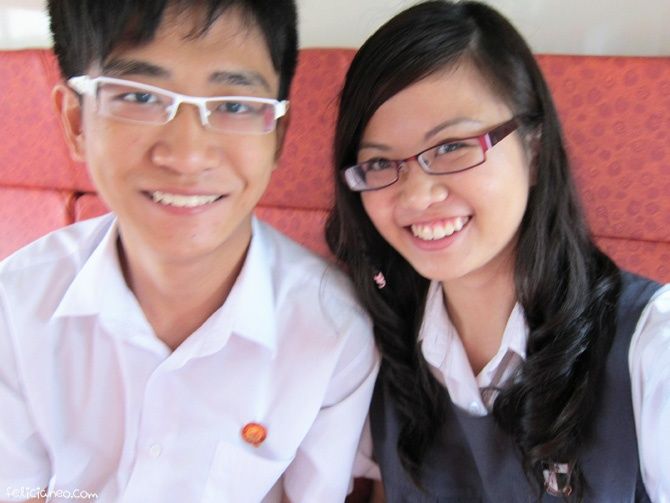 Brother and I! Nobody gave us weird glances when we were on the bus… So I guess everyone didn't find it weird that I was wearing a uniform… So does that mean I look like I'm still 16? :O
Proper shoes for school! I've worn sports shoes for only like 5 times in my whole entire life.. Canvas shoes to school in JC, and I never ever go running or do much sports, so yeah.

Anddddd. TADAH! Our venue for the celebration! Proper school for school themed, how cool is that!
Pris and Ger helping me tie my 2 ponytails cos it's so hard to balance it out! I think double ponytails are only worn by primary school kids…. BUT WELL. Only one day to act young right.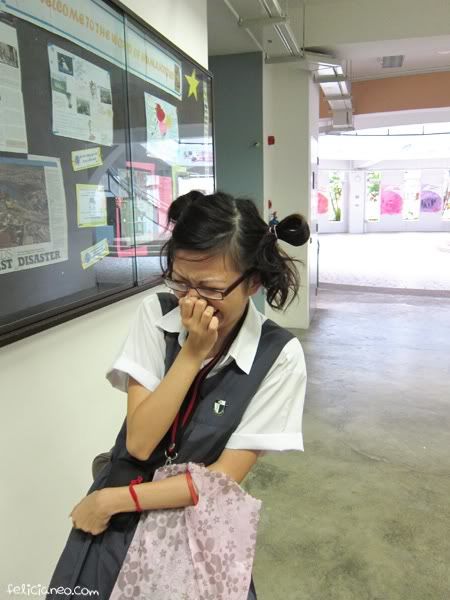 And wth loh. They made me look like some siao char bo.
Siao Char Bo #1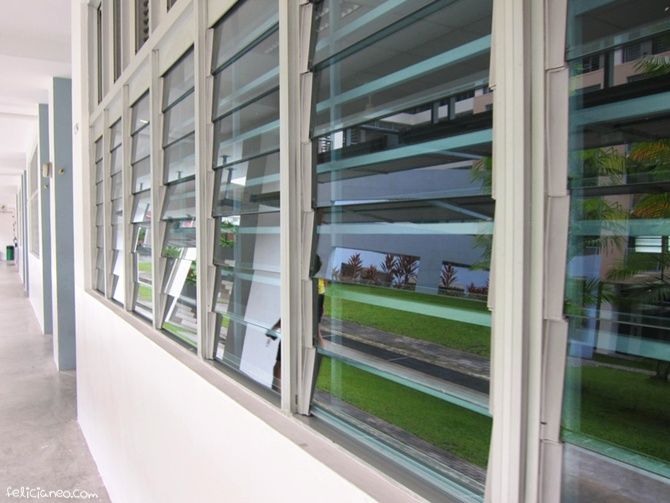 Nostalgia…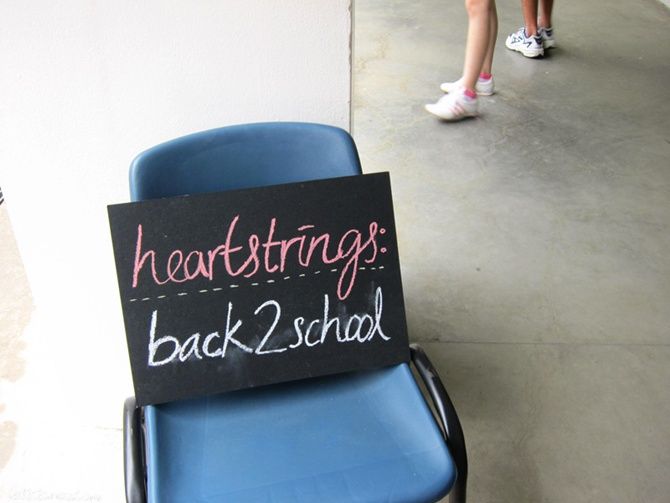 Jotter books for us write our birthday wishes.

There was this cool Photobooth area with handmade props by the birthday girl herself the night before!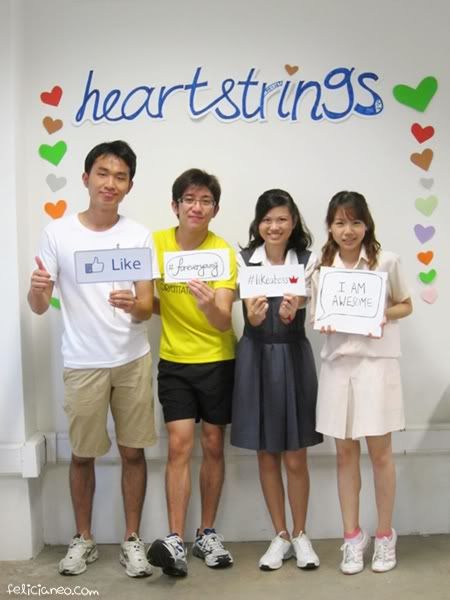 Notice something odd?

Pris borrowed shorts from her guy classmate hhahhaa! PE Shirt from my bro! My uniform belongs to Pris btw. I'm no RGS girl yo.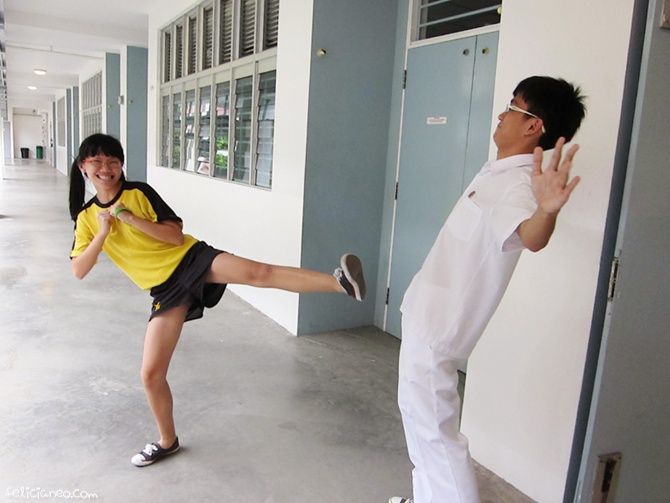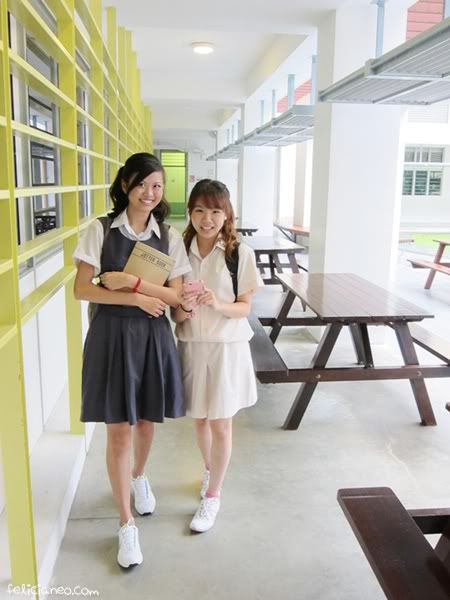 Look like 16 year old not!!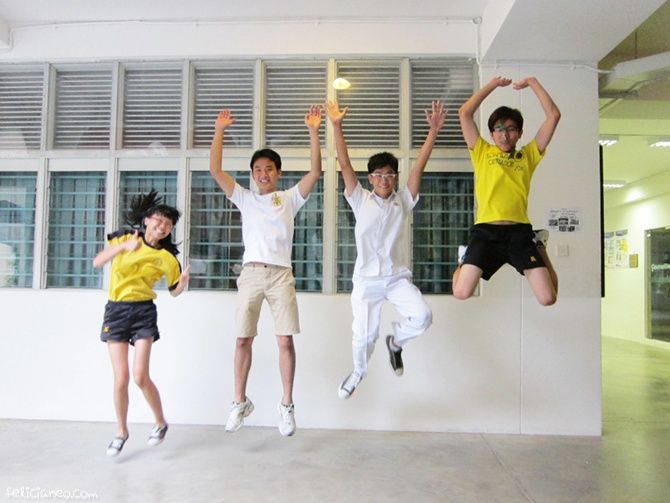 Do Re Mi Fa!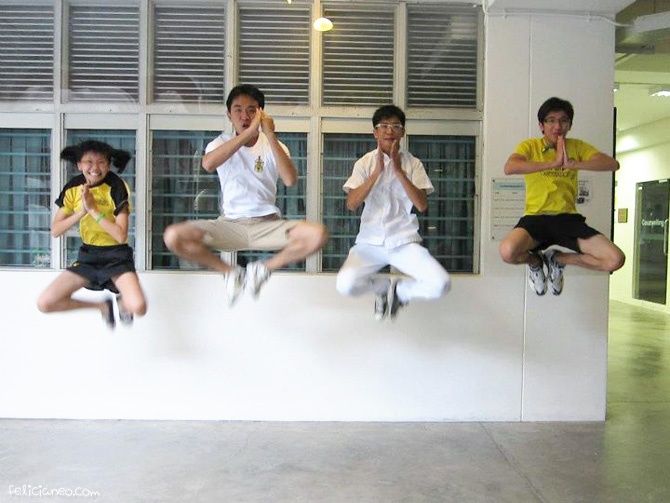 Remember how class photos were like?
(Body tilt one side, hands together on your lap for those infront)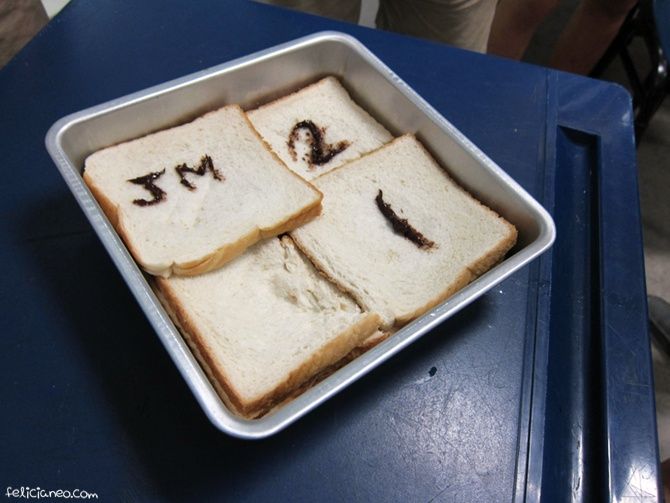 She honestly didn't want a cake and just did this… Then later decided that she needed a cake after all HAHA. (She did have another cake, but I didn't take a pic of it!)
Ending off with a pic with the busy birthday girl:

A couple more photos from the celebration! Editing them in vintage colour style and will post them up in another post! Like ermmm… Soon. HAHA. (Psst. You realise how the posts always take a long time to come whenever I say "soon"??)
P.S. You know you have not worn your uniform for ages when you ask: "BADGE IS PUT LEFT OR RIGHT AH?!"
Related Posts: