Saturday was spent exploring parts of SG I've never imagined going to.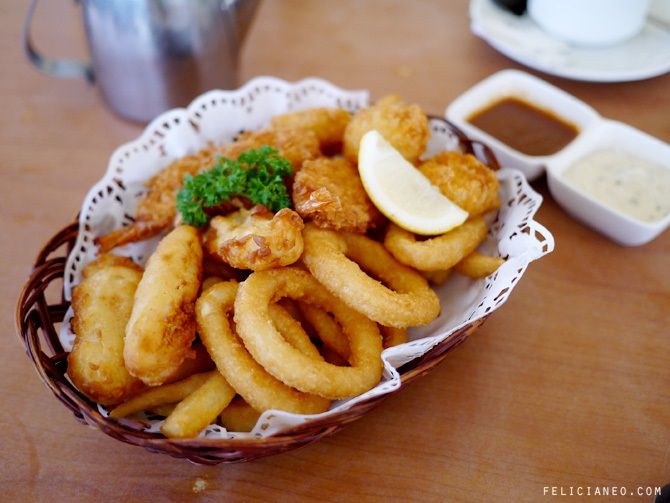 But because it was raining that day, we settled down at the Bistro for some afternoon snacks and some cups of tea.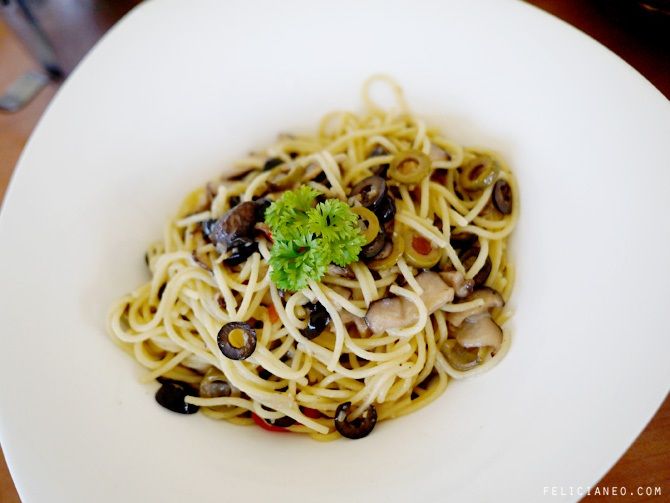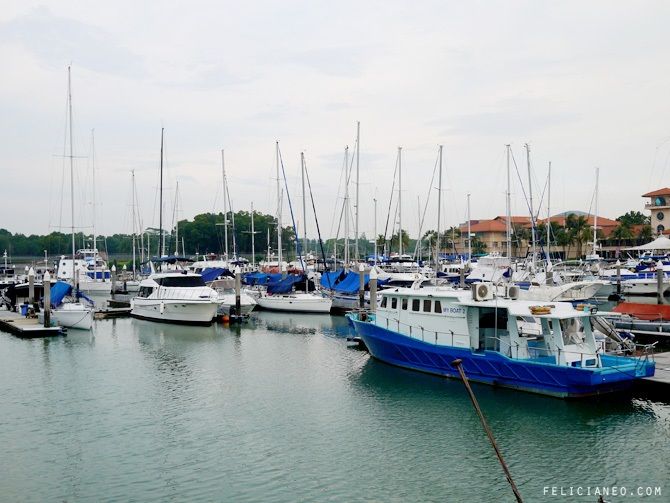 And yay! The skies cleared after we were done eating.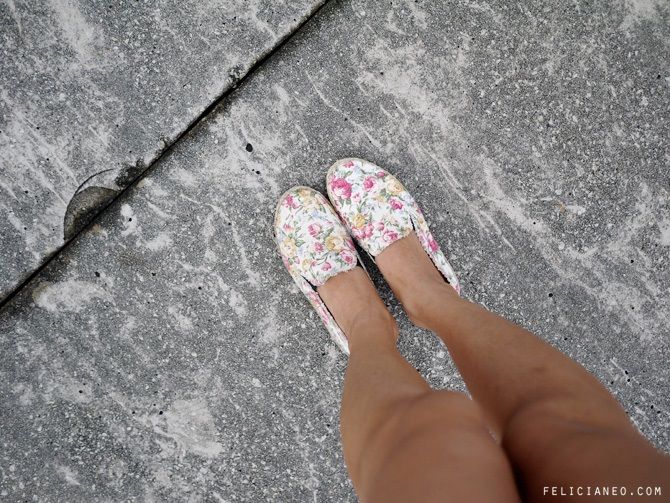 My $4 floral cloth loafers from BKK which was surprisingly comfortable.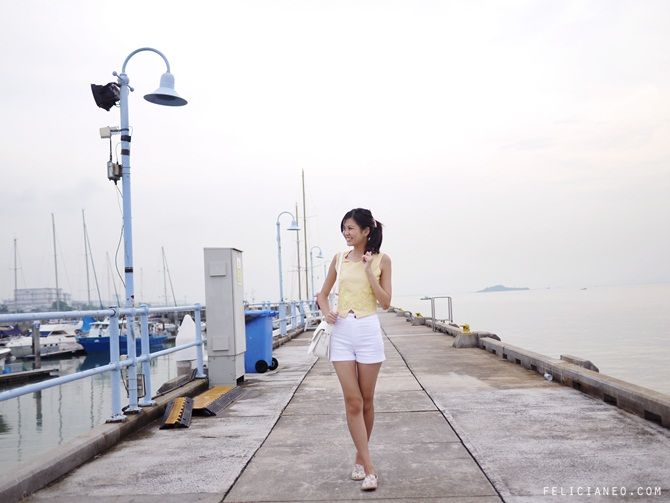 Top: The Closet Lover
Bottom: The Velvet Dolls.
Super love the cut of the high-waisted shorts from TVD! Carted this out in 2 more colours because it's so hard to find shorts that fit me perfectly. :/ Legit reason to spend right??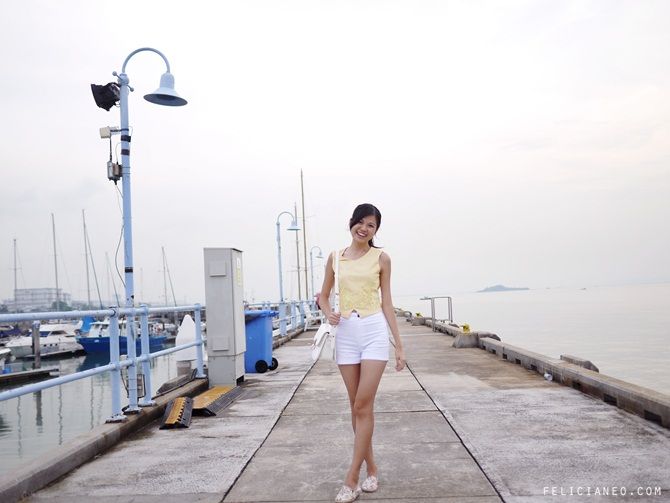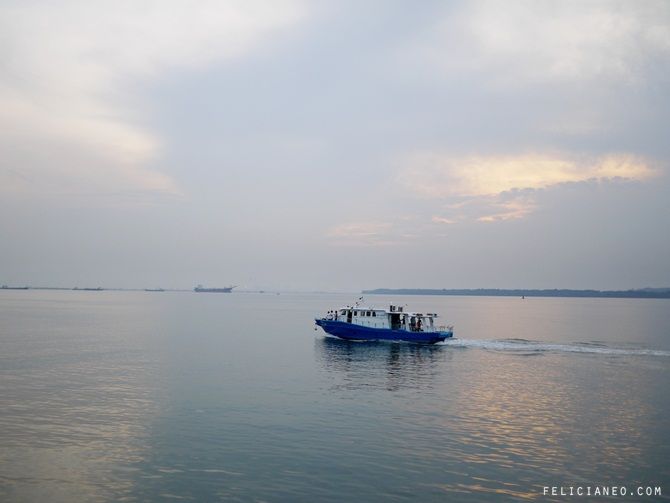 The weather was really good that day. Pretty breezy and it's so therapeutic looking at the sea!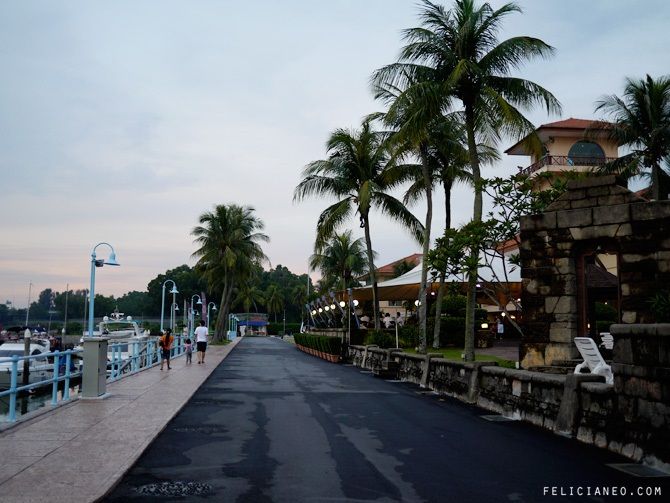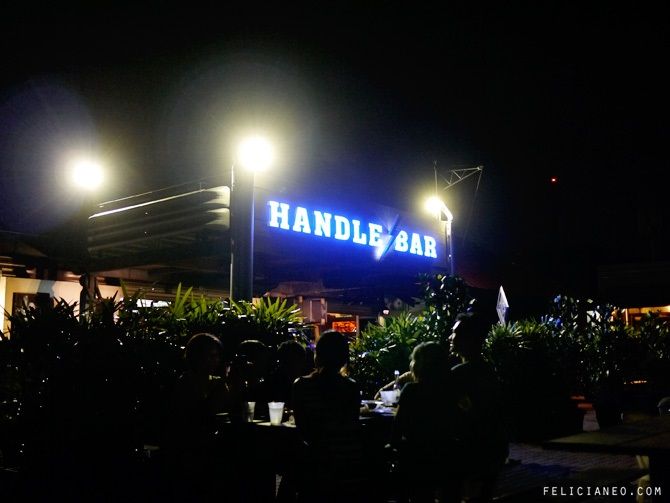 Headed to Sembawang for dinner. Think we traveled like half of SG that day lol. Outdoor dining near the beach. (the gate to the beach area was closed by 6 or 7pm I can't remember which) Sat outdoors to soak in the atmosphere and weather was pretty chilly that day.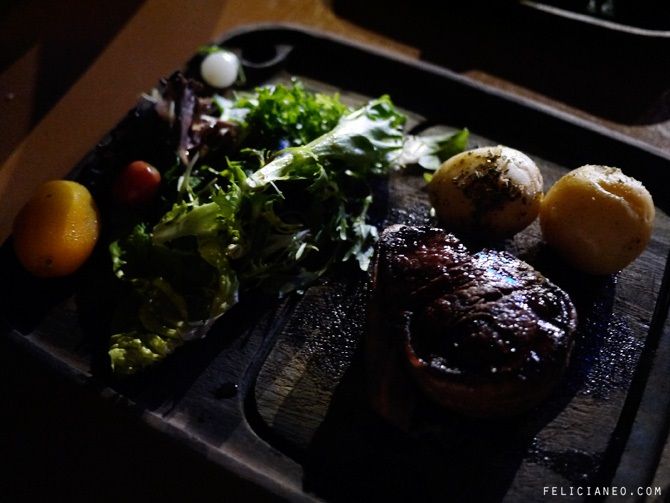 And if you're sitting outdoors, be prepared to eat with low lighting conditions lol. Anyway, the whole area had pretty little lighting (including the drive into where the restaurant was located), so this is pic is to show how I saw my food most of the time lolol.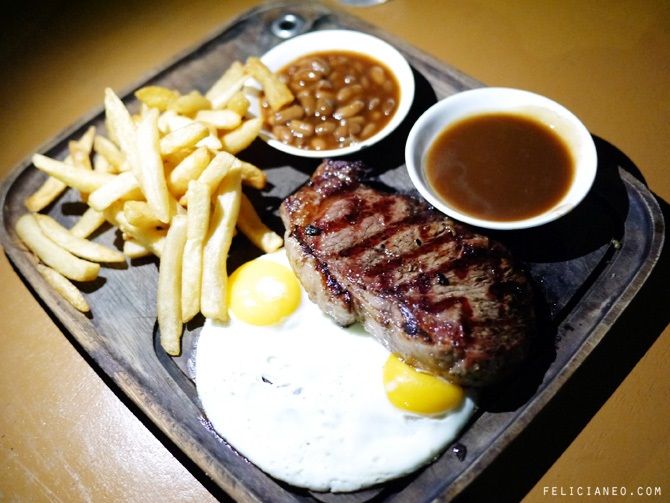 Mel's Steak & Egg ($32). Sirloin steak (250g) that comes with two fried eggs, baked beans and fries.
I ordered the 1%er Tenderloin ($36). 200g Tenderlin steak wrapped with bacon and comes with boiled potatoes and salad.
Pretty good place to chill with friends over some beer and wine. But if you're someone who gets sleepy in dim lighting conditions, you should opt for the indoor sitting area where this is more light haha. Oh and you can avoid the giant flies too.
Handlebar
57 Jalan Mempurong, 759057
Related Posts: