Have been trying to visit new places to eat nowadays and Benjamin Browns has always been in my list because the location is good, and the prices are really reasonable!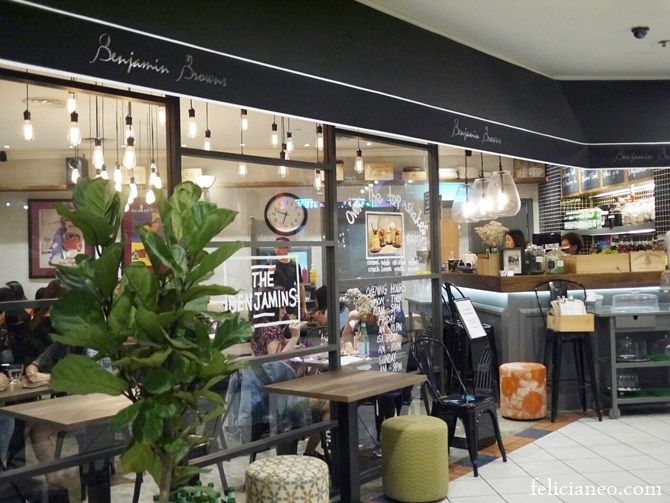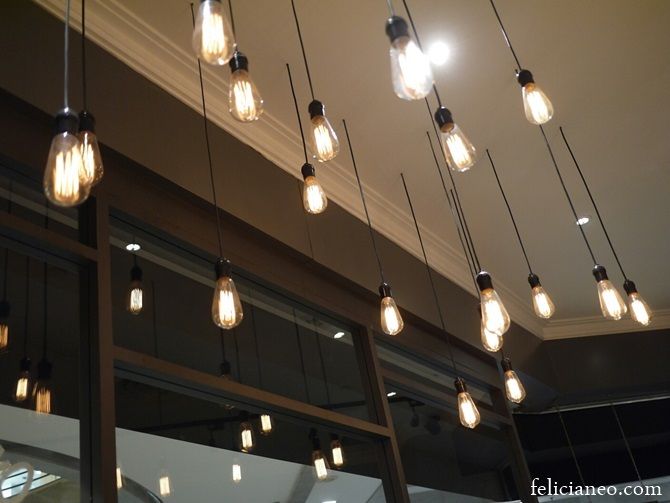 I really like this kind of lights! Can I have these in my future home??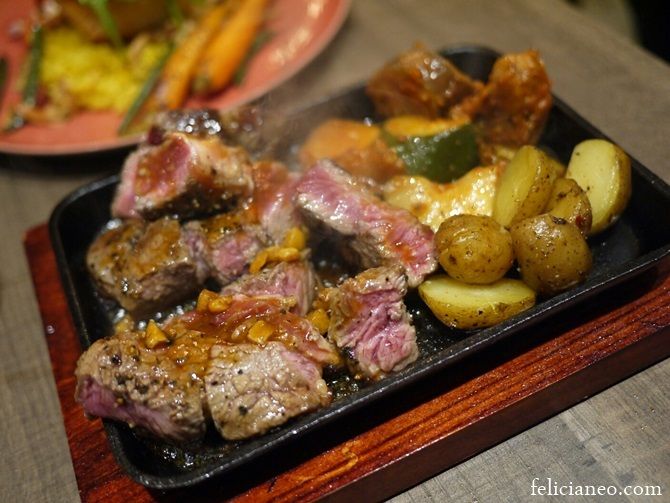 My 300g Sizzling Beef Chunks ($25++) on a hot plate with potatoes and ratatouille.
When this came out, it was REALLY sizzling! Be really careful as the area around the dish will be covered with oil splatters. Pepper taste was a little too strong but overall, portion was really good for the price! I recommend sharing this with a friend because halfway through it it felt kind of heaty.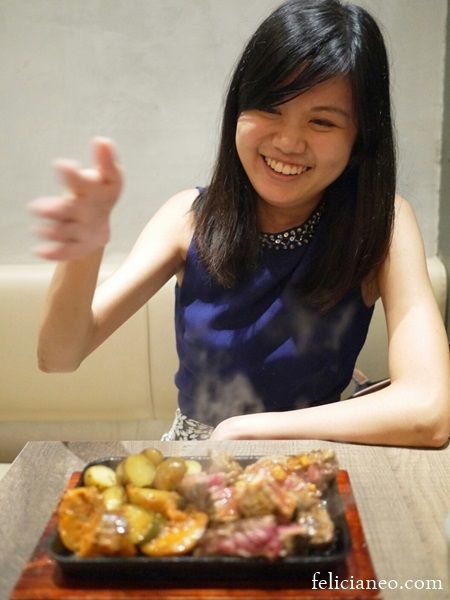 Wanted to take a photo with my food but the smoke just kept coming I had to fan it away. But halfway I just gave up!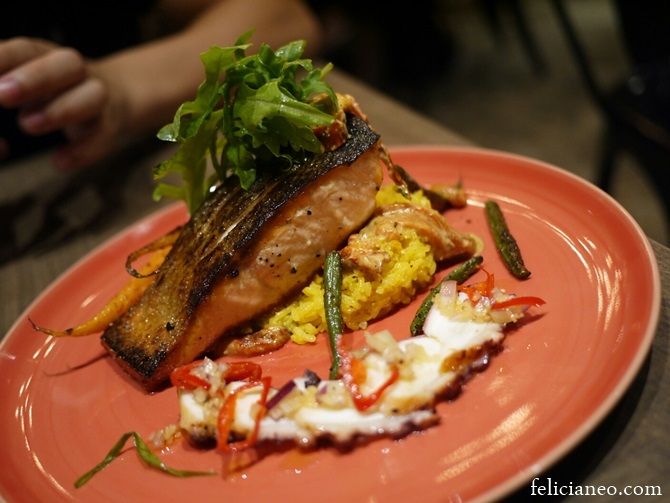 Mel's Ocean Plate ($26++) consisting of Pan seared Salmon with saffron rice and seafood thermidor. According to Mel, this was just okay.. But I think you can never go wrong with Salmon!!
There were some good looking cakes too which we'll go back to try another day!
Oh btw, we visited the place on a Friday night around 7.45pm but there was a queue and we only managed to get a seat at around 8.30pm. Not sure if this is a common sight but do go early if you're planning to visit the place!
Benjamin Browns Bistro & Bakery
Forum The Shopping Mall
583 Orchard Rd, Singapore 238884
Related Posts: