Met up with a dear secondary school friend (of 10 years) after work for dinner the other day! Even though I'm usually quite tired after work, I find it a joy to meet up with random people to catch up on life… Seems a good break to a mundane work week. We settled for dinner at The Ship at Nex. I've passed by the place a few times but never tried it before. The restaurant was done up pretty nicely and had a nautical theme to it!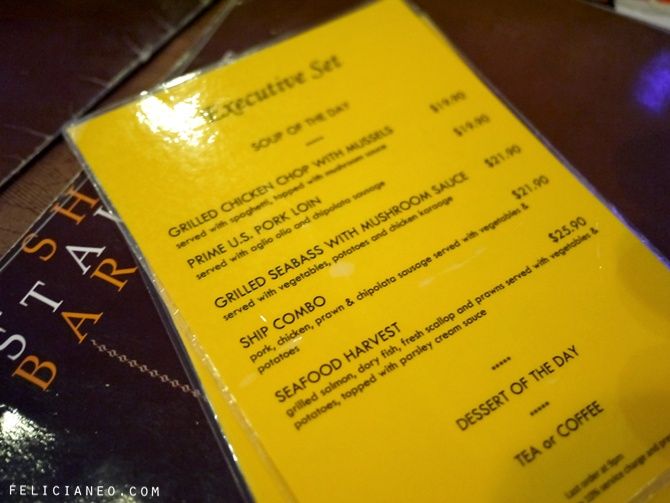 They serve pretty value for money set meals for dinner starting from $19.90 comprising of the Soup of the Day, Main Course, Dessert of the Day, and Tea or Coffee (which we changed to Ice Lemon Tea).
The Soup of the Day was pretty tasty and comes with butter bread.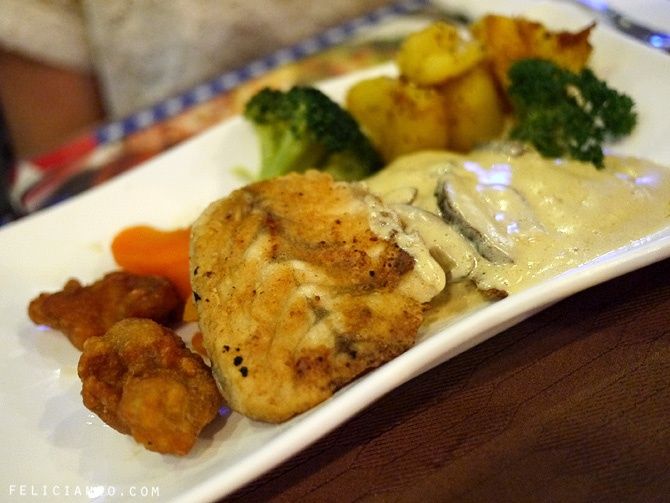 Both of us chose the Grilled Seabass with Mushroom Sauce ($21.90++) which is served with vegetables, potatoes and chicken karaage. Portion is quite filling with all the sides and you get a balanced meal of your vegs and meat. But both of us thought that the chicken karaage was abit out of place with the entire dish.
Ended off our meal with Tiramisu!

Sometimes I just rush out of the house to work without any makeup and that day was one of those days. If I could, I prefer letting my skin rest but sometimes you need makeup to help brighten up your dull complexion and conceal those eye bags due to all the stress at work.
Anyway, I would say that The Ship is worth trying and is pretty value for money for the amount of things you get!
The Ship Restaurant & Bar
23 Serangoon Central, Nex
#01-61/62
Related Posts: