Valentine's Day is around the corner so what's more timely than now to share my makeup routine + beauty tips to get you prepared for that special day.
Before I start doing my makeup, I always first consider the place that I'll be going… Like, if it's somewhere air-conditioned or humid. That way, you can better consider what kind of makeup you want to apply.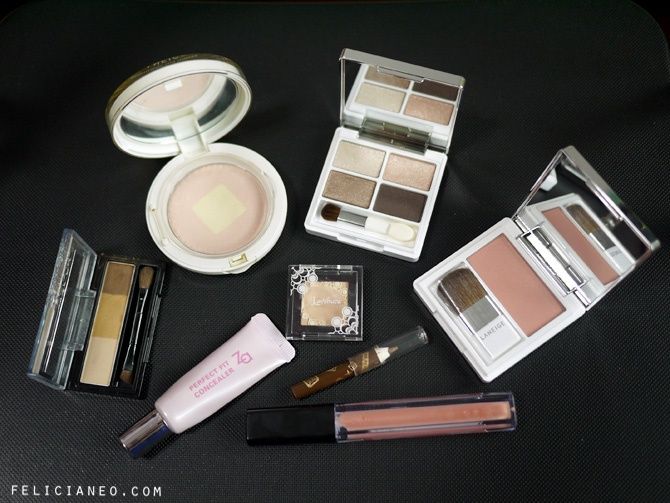 These are basically the makeup products I'm using on a usual basis. I like to keep my makeup natural, so I tend to stick with more neutral colours like pinks and browns.
I usually skip applying foundation and just apply concealer to areas that I want to cover up. This way I can allow my skin to breathe and heal instead of layering it with too much stuff. After which I set my concealer with a pressed powder, which helps to smooth out the skin.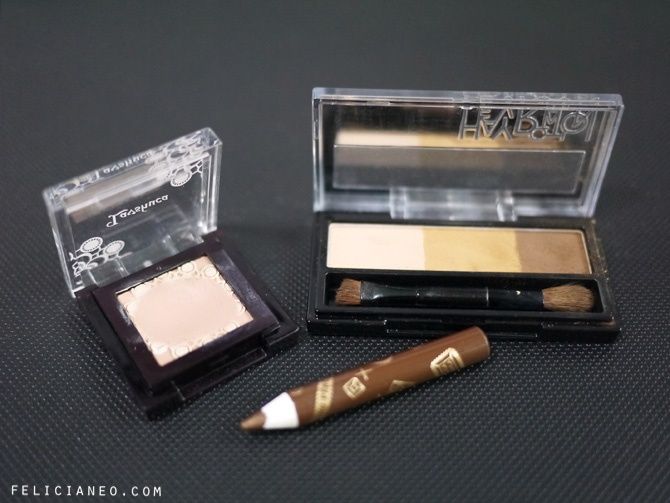 For this year's Valentine's Day, my boy and I are actually planning to go on a casual day out to the beach. So I'm thinking of keeping my makeup really minimal to suit the location. So here I'm just going to apply an eye primer over my lids (which helps brighten up the eye), as well as draw my brows + line my eyes with brown eyeliner. If you've been using black eyeliner all along, I recommend stocking up a brown eyeliner for occasions when you want a more natural look. Brown usually appears less harsh than black on our eyes!
And ending off my look with subtle pink lips! I love this Lip Pencil! The colour's really natural and it's really long lasting.

This is how the look would roughly look like with the above-mentioned products. The makeup trend now is actually to keep your face really flawless looking (without looking like you've got a thick layer of makeup) and keeping the eyes clean and natural looking! That's when the brown eyeliner and brightening primer comes in. I tend to skip applying blusher because I want to achieve that 'barely any makeup' kind of look. And I really dislike caking my face with too much makeup especially when I'll be traveling to somewhere humid.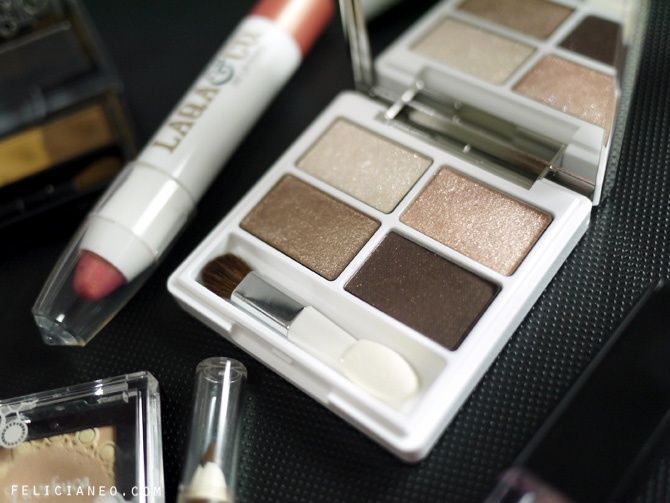 However, for those who are going somewhere more formal, you might want to add more depth to the eyes as well as some colour to the cheeks! Depending on the lighting conditions you might want to apply more for the colours to show up in dim lighting conditions.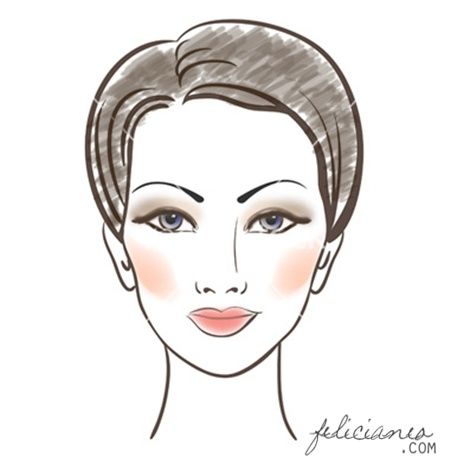 And this is how it'd roughly look! More definition to the eyes + colours on the cheeks. You could also choose a darker lip colour to match the occasion as well.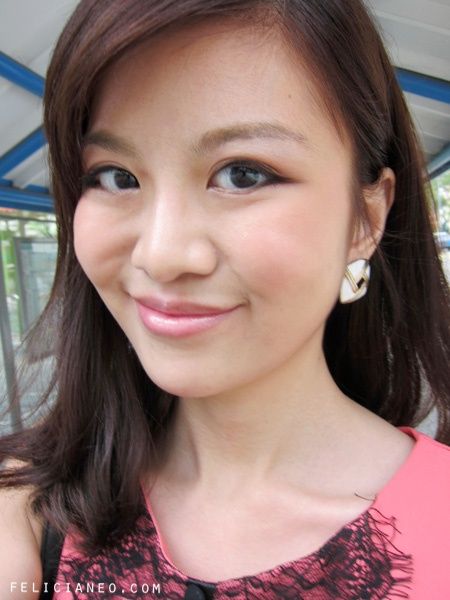 Before I end the post, here's some beauty tips:
Beauty Tip #1: It's also important to prepare your skin before your makeup so that the makeup is longer lasting!

Here's what I always use right before applying my makeup: Aloe Vera Gel + my trusty moisturiser (SK-II Cellumination Day Surge UV) which contains SPF30+++. Both products help by adding moisture to the skin and helps smooth out the skin. This helps the makeup applied afterwards to glide smoothly onto the skin as well as makes it longer lasting. Additionally, sun protection is also very important to protect your skin from the harmful sun rays!
Beauty Tip #2: Apply beauty masks the night before the big day!
Before any big occasion, I like to apply a trusty beauty mask. This way, I always wake up to soft, hydrated and glowing skin! With good skin, you won't need to spend so much time and effort concealing the flaws on the face. I've found the SK-II facial treatment mask works a treat.
Well, I hope this post was useful and may your Valentine's day be a sweet happy one.
Toodles till the next!
Related Posts: