True story: My brother and I are very lazy people and we're always ordering food delivery when we're home alone.. When it comes to convenience, I'll gladly pay since we have not much things to eat near out place. And when you think of delivery, you'll usually think of things like Mcdonalds, KFC, etc… but we wanted more varieties!
The other day we were craving for Yoshinoya but they do not have their own in-house delivery website.. That's when we found out about FoodPanda. FoodPanda is an online food delivery portal which delivers food from various local restaurants, right to your doorstep! They are currently operating in 30 countries worldwide.
Ordering from FoodPanda is pretty fuss free. Just key in your postal code to search for restaurants which deliver to your location, order your food, pay and enjoy your food when it gets delivered to your doorsteps!


FoodPanda offers a wide variety of cuisine. Want Indian food? Japanese food? They've got it covered!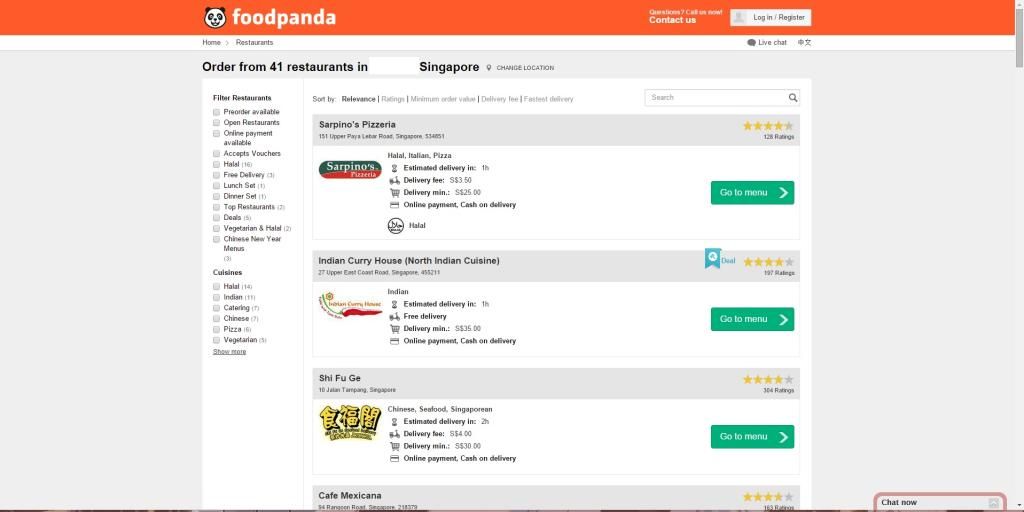 So after keying in my postal code, I get to choose from 40 over restaurants.
What I like about FoodPanda is that if I don't know what to eat, I can always go onto FoodPanda and slowly choose from the many many varieties. No more eating the same food over and over again! Woohoo!
I saw that they even have delivery for Burger King (my favourite fast food restaurant, but only for those in the West whyyy) and Nandos for delivery now!!  Hope that more restaurants will be added!
They also have a mobile app for iOS/Android users. I already have it downloaded on my phone and I foresee myself using it a lot!
Related Posts: