It has been slightly more than 2 months since I've started on the SK-II Cellumination Day Surge UV and it has become a daily staple in my skincare routine!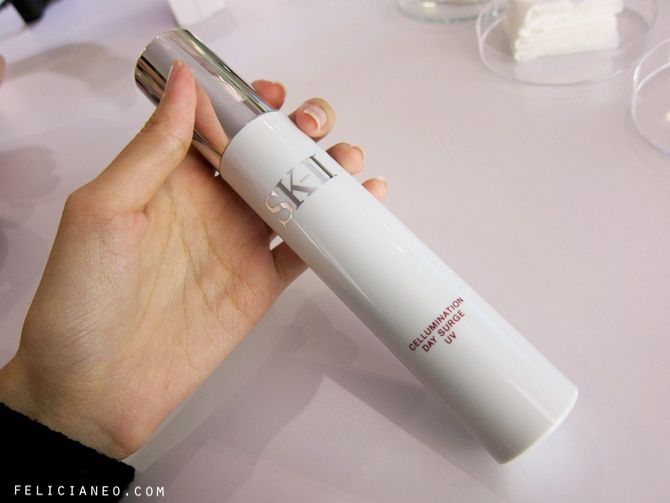 If you remember, before I started on the product, I actually went to do a Magic Ring test which analyses your skin based on SK-II's 5 dimensions of crystal clear skin. Just recently, I went down to have my skin tested again because I was really curious how the new product was doing for my skin.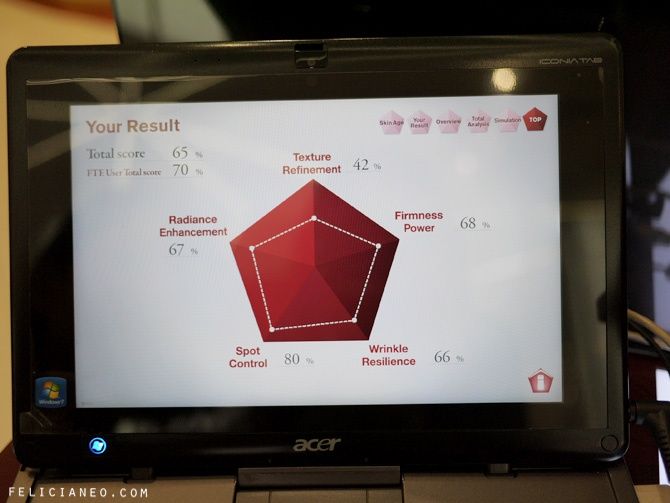 A 'Before' and 'After' comparison with my previous results from 2 months ago before I incorporated the Cellumination Day Surge UV in my regime:


There were significant improvements in almost every dimension which is pretty impressive!
Good sun protection is really important in helping protect our skin from various problems because the sun causes premature aging which leads to loss of skin radiance, uneven texture, loss of firmness and even premature wrinkles!! And it's proven from the above skin challenge that good sun protection can help improve our skin's condition. Of course results are still subject to every individual's skin condition. However, I believe that our skin will be able to repair itself better at a younger age so do start applying sun protection if you're still not doing so!
And here's my current skin age:
The previous results 2 months ago said that my skin age was 19 years old! The earlier you start protecting your skin from the sun, the earlier you delay the effects of skin aging before it becomes too late.
So far I find that the SK-II Cellumination Day Surge has been working really well for me! The Cellumination Day Surge is part of the Cellumination Range, which lives up to its aim of helping our skin achieve a healthy glow from within. I'm surprised to see my skin still looking dewy even from all the stress at work. This is proven by the significant increase of the 'Radiance Enhancement' dimension in the test above!
Additionally, I like how the product is not too heavy unlike some sunscreens – this is a really important factor when considering a sunscreen because of Singapore's humid climate. Anything too heavy will feel uncomfortable and may end up clogging your pores.

I love how this product protects my skin against the sun!
If you're interested in what else SK-II has to offer, do head down to their counters to get your skin tested and to get products suited to your skin needs. Alternatively you can visit their website HERE and sign up for the SK-II Newsletter HERE for first-hand updates on new product launches/promotions!
Till next time!
Related Posts: