4th Week of Internship
Hello everyone!! If you're wondering why I'm updating so slowly despite this being my holiday period… It's because I'm swarmed with so many things to do apart from having a 9-6pm job during weekdays. I've my FYP to do during this holidays as well cos our prof wanted us to start earlier. Okay, as mentioned, I'm on my Professional Attachment now (not compulsory for HSS people in NTU though) and time really flies! It has been 4 weeks already :O :O
Anyway, just a short update on random snippets over these 4 weeks. Not much, just really random stuffs cos what's there to take photos of in the office anyway.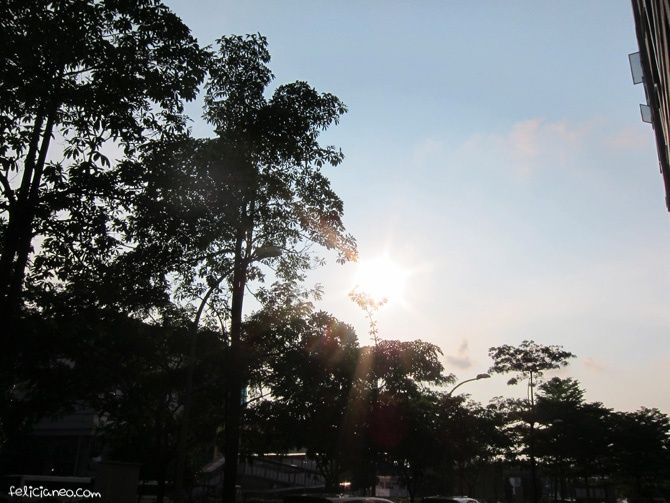 View of the sky when I went out of the office building.
A few outfits I wore to work. Not many to show though. I'm so lazy and tired to dig through my wardrobe to find what I have to wear so I end up rotating a few sets. :/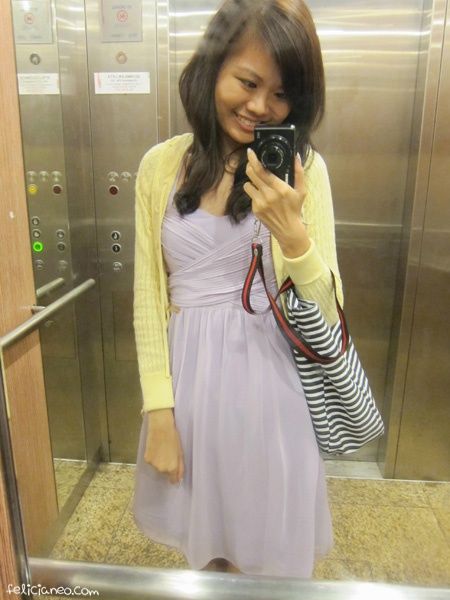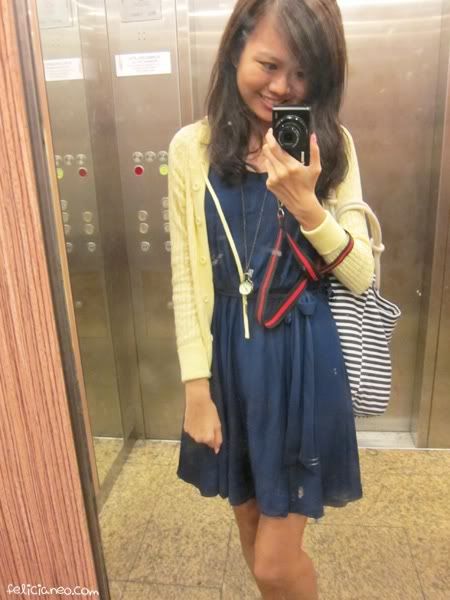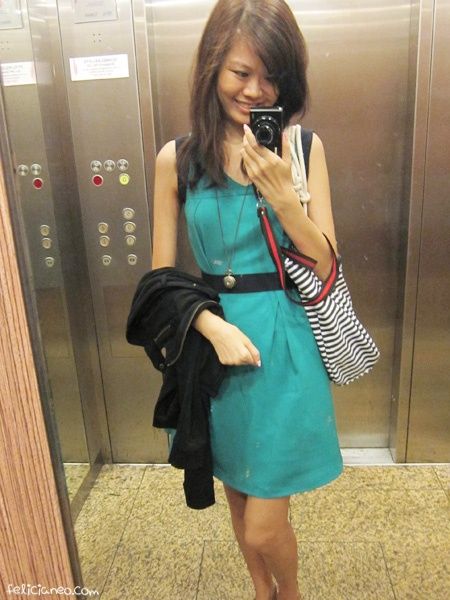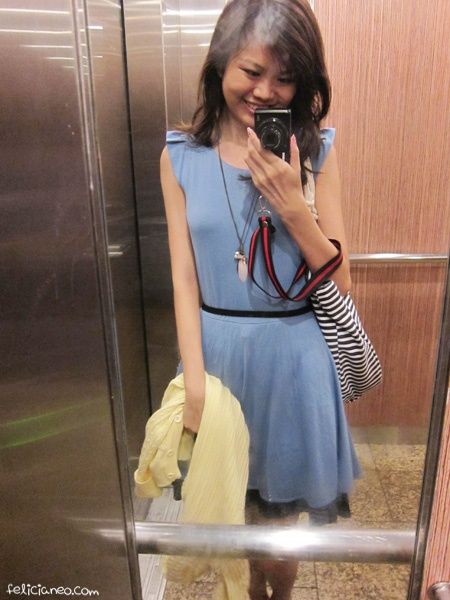 All old clothes you all have seen it on my blog before already laa nothing new!
I'm thankful that I don't have to wear anything formal!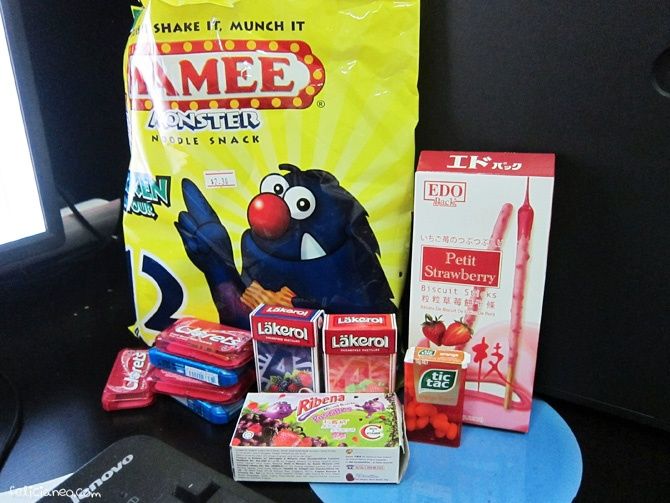 And tadahhhh. Look at my snacks corner on my table hahahaha. My colleagues were commenting I can set up my own mini-mart already.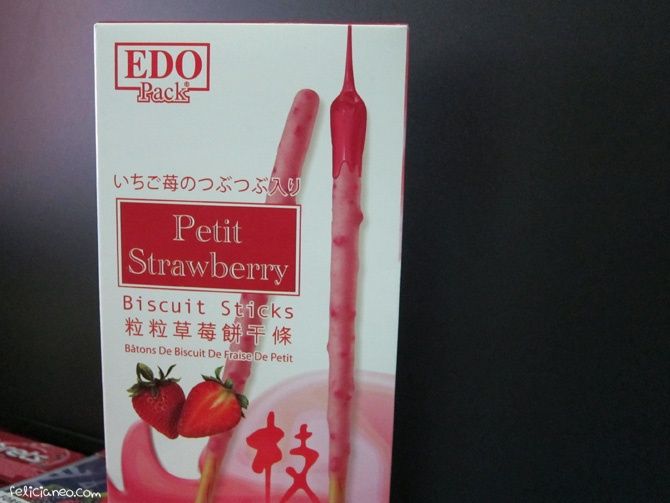 More food. I can't seem to stop moving my mouth. Everytime someone walks past I'm stuffing my face with food lolol.
My water tumblr. I'm actully drinking more water now that I'm working compared to when I'm not!!

This white kinder brueno is much nicer than the original one in my opinion!! But whenever I want to buy the white one T will tell me to buy the brown one cos it comes in a bundle value pack. But I went ahead to buy this one day after lunch cos I realised it's not that much difference in price after all!! I rather pay abit more to get something nicer.
Love the small bits of choco powder/crust like thingy.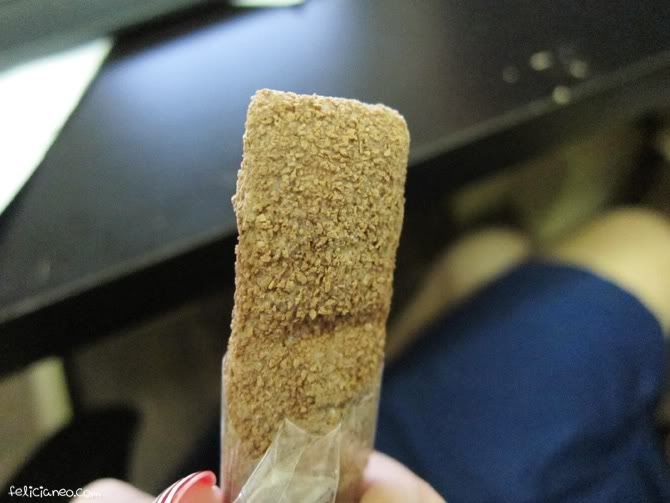 The back's fully covered with it!!!
Anyway, initially I wasn't used to eating hawker food everyday. But as time passes I guess it isn't too bad after all. At least it's cheap. Just that I keep eating the same kind of things.

I posted this pic up on instagram the other time of what I had for lunch and there were quite a few who asked where this place was cos they thought it's some restaurant or something. And it's actually in a food court at some Industrial building hahaha. But the presentation is really good and standards is really good as well. Only $4.90 for this. Love Western food. If only we can go to that place to eat everyday hahaha.
T is also having his internship now!! Poor boy has to  see tax computations everyday.
 Met him for dinner last Friday near my place and I like seeing him in office wear cos it's smarter looking haha.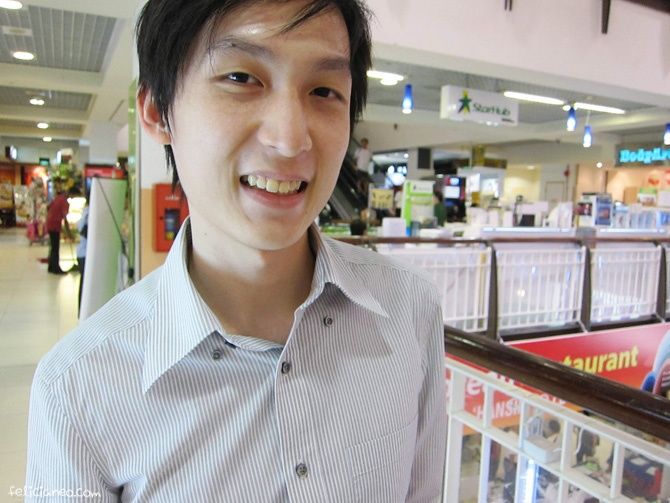 I didn't know that Kovan's food centre has such nice carrot cake!!! Okay damn noob considering I lived around there for so long already.
Fried oyster. If I can, I'll order it without the oyster cos I only eat the egg hahaha.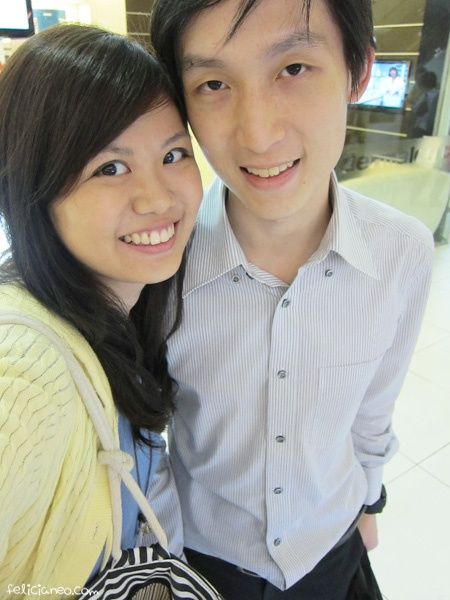 We were walking around in office wear and I suddenly felt like a married couple hanging out together after work haha!!
Even though work isn't super hectic, I find myself drained out of energy when I reach home every night. I just want to reunite with my bed and just sleep till the next day but I've so many things yet to do!! Attended a few events here and there after work and omg it's so tiring I have no idea how bloggers who work full-time can handle this!
So far work has been good. Very nice working environment. Quite enjoyable and something different from the previous jobs I've done! Not going to say where I'm working at but this industry is very related to my blog haha!
Related Posts: